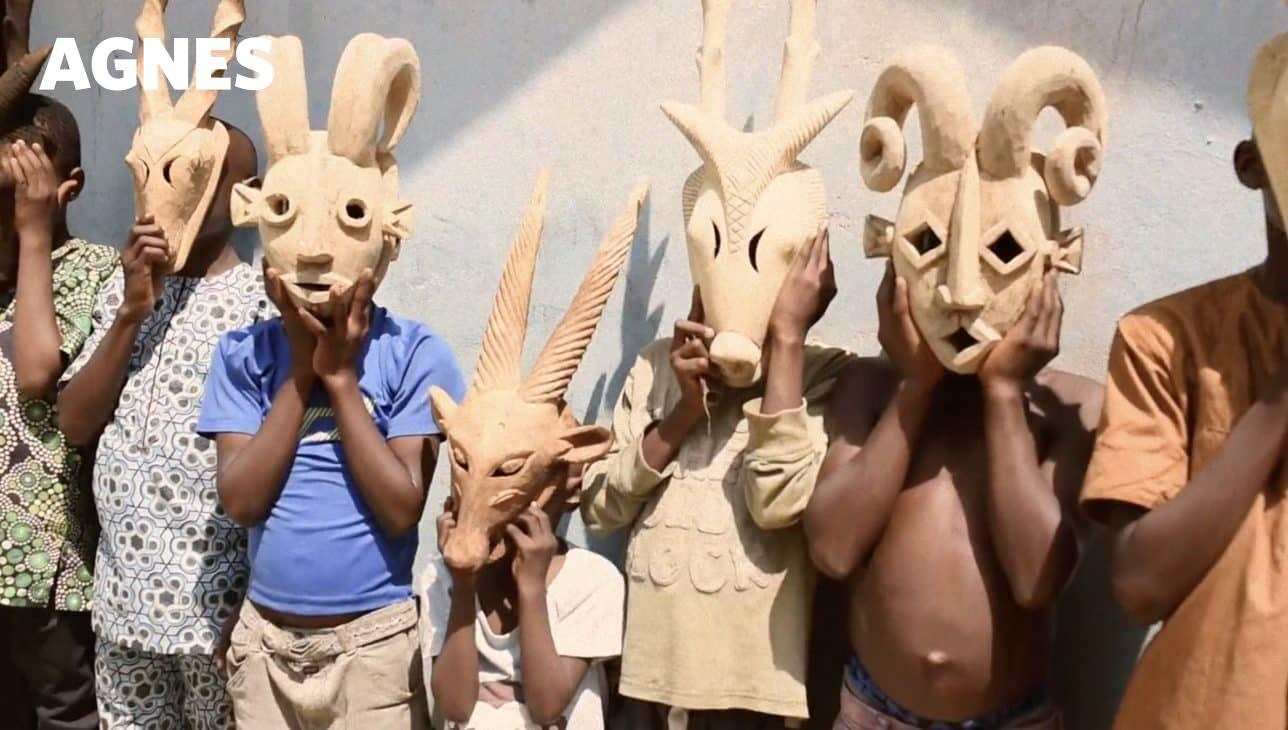 This Week at Agnes
Film Screening and Artist Talk
The Screening Room (120 Princess St, Kingston, ON), 23 October, 4–5:30 pm
Join us at The Screening Room for a special screening of Zina Saro-Wiwa's video-performance Worrying the Mask (2020). Following the screening, Saro-Wiwa takes to the stage with Dr Qanita Lilla, Associate Curator, Arts of Africa for a discussion and Q & A. Sign up
Artist Zina Saro-Wiwa (b. 1976, Port Harcourt, Nigeria) lives and works between Los Angeles and Port Harcourt, Nigeria. In April 2017, Saro-Wiwa was awarded a Guggenheim Fellowship for Fine Arts. She has given talks and shown works regularly at biennales, museums and art fairs around the world including MoMA and Tate Modern.
Zina Saro-Wiwa, Worrying the Mask: The Politics of Authenticity and Contemporaneity in the Worlds of African Art (detail), 2020, video. Purchase, The Gallery Association Purchase
Art and Wellness
In-person, Thursdays until 17 November, 4­–6 pm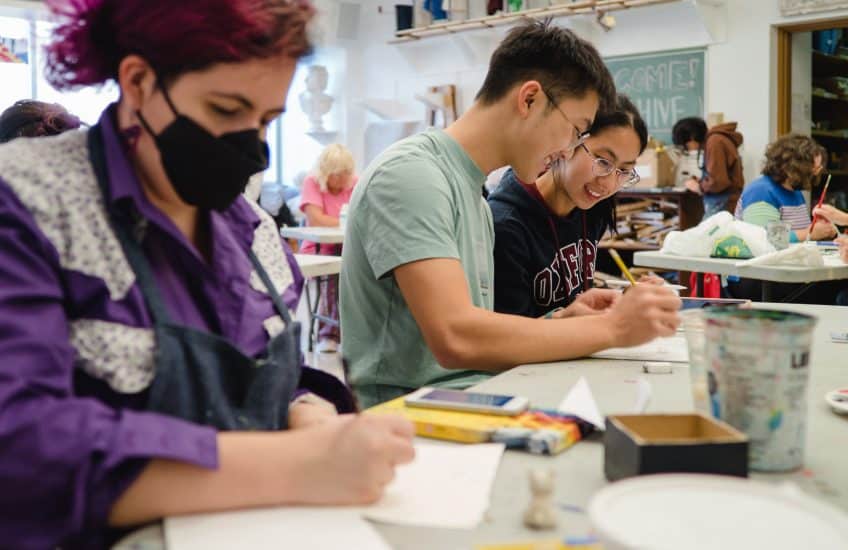 Artmaking is innately therapeutic and can improve general well-being. We invite adults 16+ to join us and explore the creative process through experimentation and play.
Art Hive is free; materials are provided and no prior art experience is necessary. If you are looking for guidance, Harper Johnston, art therapist/facilitator offers weekly projects and visits to our current exhibitions. Sign up
This program is made possible through the generous support of the Birks Family Foundation.
Art Hive @Agnes, Fall 2022. Photo: Tim Forbes
Guided Tours
October and November 2022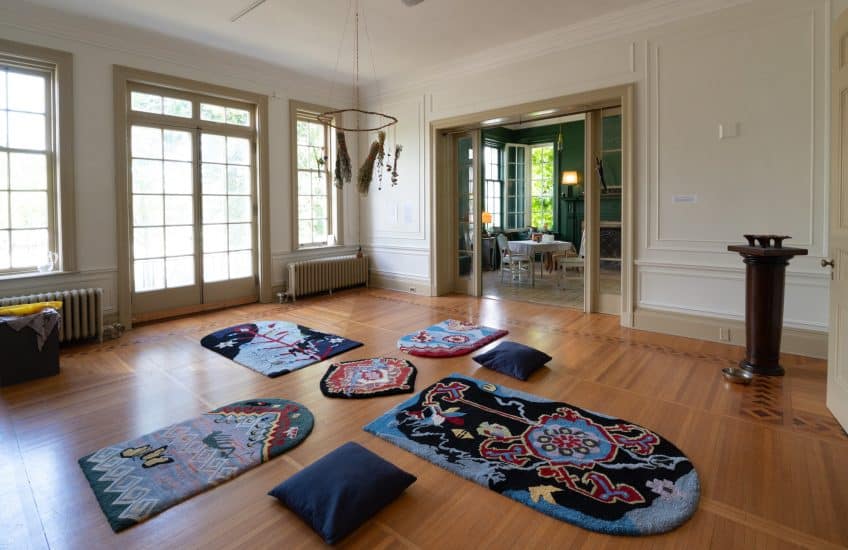 Thursday Tours
13 October and 10 November, 12:15–1 pm
Sign up
Late Night Thursday Tours
20 October and 17 November, 7–7:45 pm
Gain a new perspective and understanding of Etherington House, Agnes's own institutional history, our current Rehoming Agnes series and what the future holds in Agnes Reimagined. Join us for these free, in-person, guided tours. Sign up.
Installation view of Alize Zorlutuna and SF Ho's Su Yollu Bulur (Water Finds Its Way), currently on view in Fugitive Rituals. Photo: Paul Litherland
In the news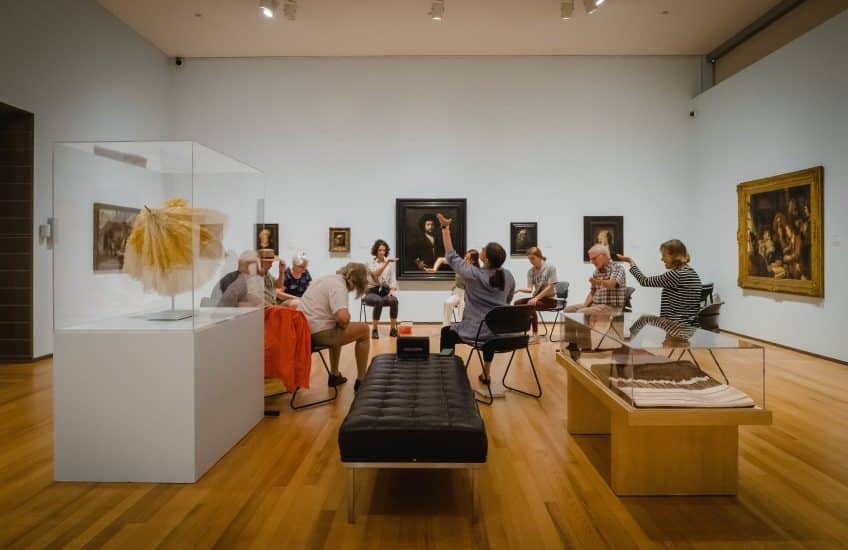 Creative Movement is a free movement class for those living with Parkinson's, their caregivers and loved ones. There are two more in-person sessions this year: 11 October and 8 November, 10:30–11:30 am. Learn more and sign up.
The Queen's Journal spoke with facilitator Amy Booth and Program Coordinator Charlotte Gagnier and wrote: "In the Creative Movement setting, participants aren't patients focusing on what's wrong in how they're moving, but rather on what they can do. 'So, someone's presenting with a tremor: maybe all of a sudden we have a shimmer in the air, or something where everything in the way they're moving is okay and there's no wrong way to do it,' [Amy] Booth said.
Booth added the program is not only meant for people who have neurobiological conditions themselves. 'There was a woman whose parents have Parkinson's, or another with grandparents, spouses, and partners. It creates a bit of an intergenerational experience which is wonderful.'"
Creative Movement in the Bader Gallery with Amy Booth. Photo: Tim Forbes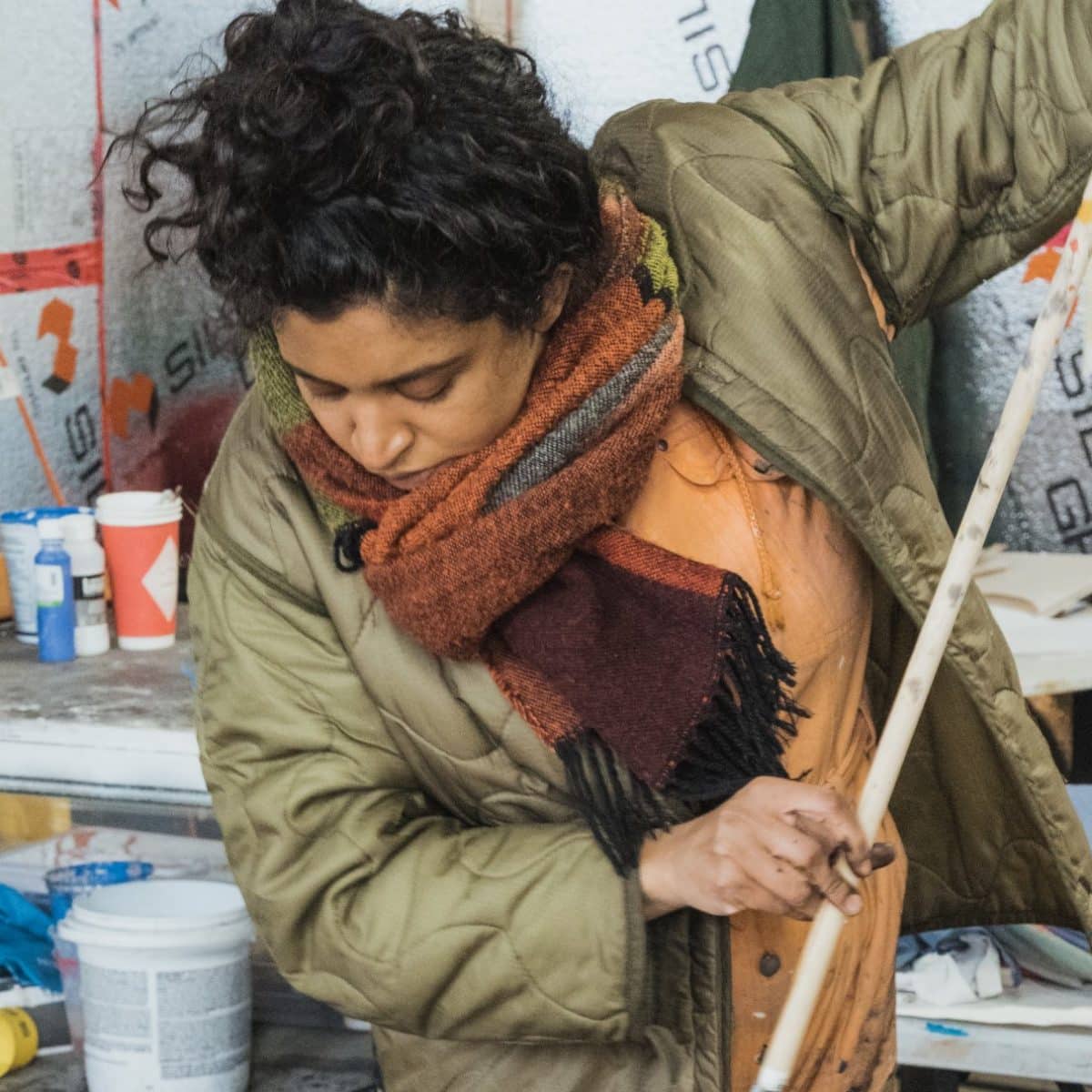 Rajni Perera working in her studio, 2021. Courtesy of the artist
Queen's University
36 University Avenue
Kingston, Ontario
Canada K7L 3N6
Agnes Etherington Art Centre is situated on traditional Anishinaabe and Haudenosaunee Territory.