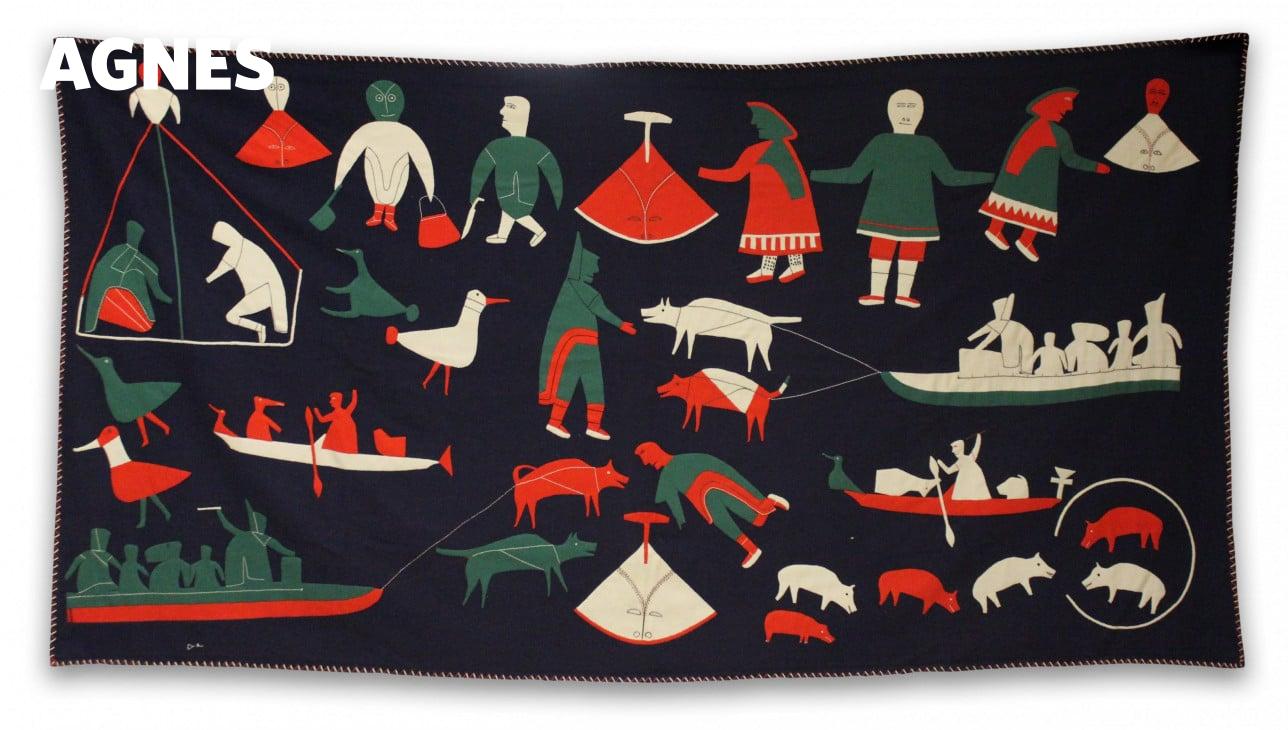 This Week at Agnes
1 July–12 November 2023
Agnes is back this summer with a new exhibition waiting for you! Emergence highlights important early and mid-career works of art by Malaya Akulukjuk, Kenojuak Ashevak, Irene Avaalaaqiaq, Robert Houle, Alex Janvier, Norval Morrisseau, Jessie Oonark, and Parr, among others. As a collection, their works provide a cohesive vision of the approaches and concerns of artists working in the 1970s. The exhibition delves into the artists' chosen materials and techniques that resulted in art forms championed through established community centres, craft guilds, and art galleries. Both emerging and elder artists experimented with a variety of media—across drawings, paintings, prints, sculpture, and textiles. In doing so, they shaped new artistic markets and became influential advocates and innovators in the field of contemporary and Indigenous art, forging paths for future generations of artists.
We are incredibly fortunate to be the home of the Guardian Capital Collection of Indigenous Art and, for our reopening, we are taking the occasion to showcase this esteemed collection for the first time, alongside artworks donated by Hunter and Valerie Thompson.
Save the date for our Exhibition Celebration, scheduled for 14 July!
Jessie Oonark, Untitled, around 1970, wool felt and cotton thread. Gift of Guardian Capital Group Limited, 2020
Art and Well-being
In-Person, Thursdays, To 8 June, 4­–6 pm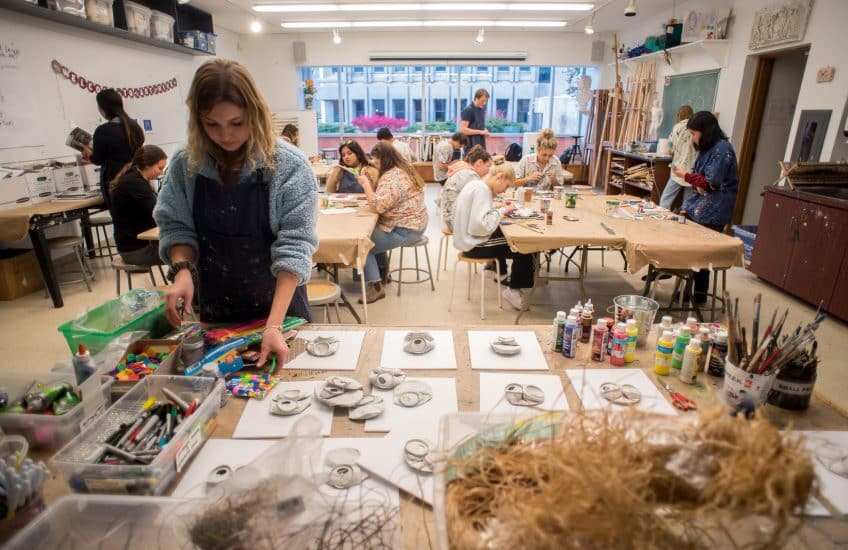 Artmaking is innately therapeutic and can improve general well-being. We invite adults 16+ to join us and explore the creative process through experimentation and play.
Art Hive is free; materials are provided and no prior art experience is necessary. If you are looking for guidance, Harper Johnston, art therapist and facilitator, is onsite to offer support through suggestions and encouragement. Sign up >
For Families
In-person, 21 May, 2–3:30 pm
Creation Station is a free studio program designed to give families and children ages 2+ an exploratory artmaking experience. Art educators ignite curiosity through painting, drawing, clay and mixed media activities. All required materials are provided.
This program is made possible by the Birks Family Foundation.
Agnes is hiring!
Apply by 18 May
Agnes is hiring part-time receptionists (~12 hours/week). The Receptionist team welcomes and orients visitors to Agnes, fostering an inclusive environment and supporting the smooth operation of Visitor Services. If you love art museums and have excellent communication and customer service skills, apply by 18 May. Learn more >
Staff Spotlight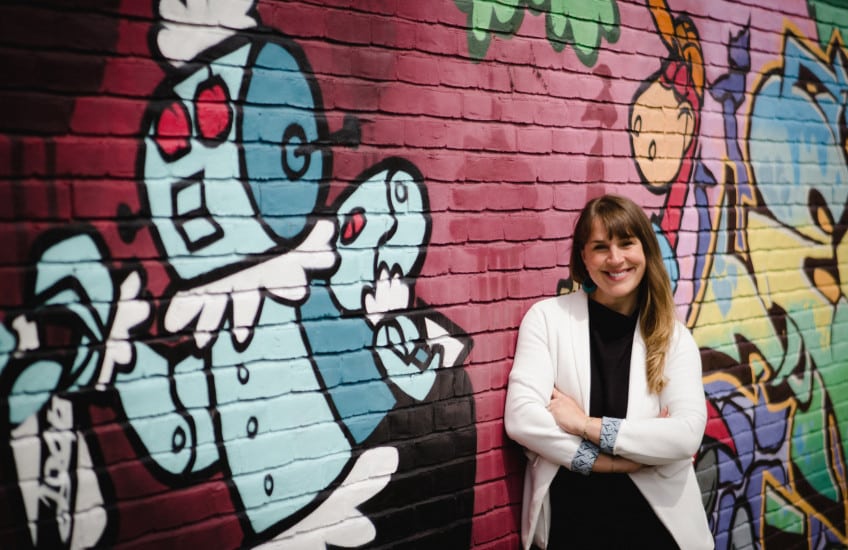 We welcome Kate Ducharme into the new Administrative and Operations Coordinator position at Agnes, a future-oriented role that anticipates the growth and changes of Agnes Reimagined. Kate has held various positions at Agnes over the years, from Visitor Services Assistant to Interim Administrative Coordinator – a position she stepped into last July. This follows a long career supporting the arts, from grassroots operations to contributing to growing studios for artists and supporting the Window Art Gallery here in Kingston.
Portrait of Kate Ducharme in front of Transformations at Agnes. Photo: Tim Forbes
Community Partners: KCFF and KPP Concerts
1-4 June 2023
With live music and concerts, panels and special guest talks, SPRING REVERB highlights local emerging acts, welcomes cool out-of-town headliners, builds connections between visiting industry guests and artists, provides opportunities for learning, and of course, is an awesome party in downtown Kingston. This is a Kingston Canadian Film Festival (KCFF) and KPP Concert collaboration! Learn more >
Dizzy performs 4 June at The Broom Factory.
Queen's University
36 University Avenue
Kingston, Ontario
Canada K7L 3N6
Agnes Etherington Art Centre is situated on traditional Anishinaabe and Haudenosaunee Territory.