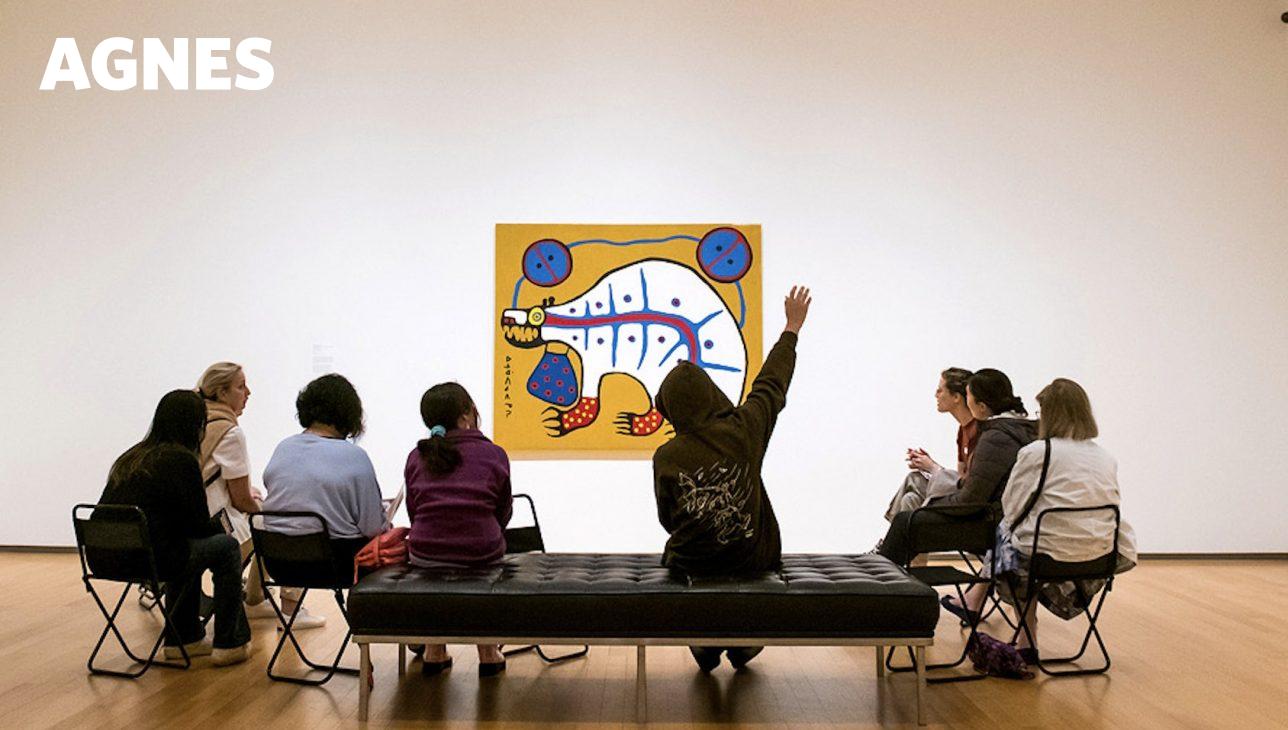 This Week at Agnes
Slow down, observe, relax.
In-Person at Agnes, 24 October, 12:15–1 pm
Take time to slow down and deeply observe works in the exhibition Emergence: A Recent Gift of Indigenous Art. Guided by Agnes docents, this contemplation practice allows for relaxation and new insights.
Emergence highlights important early and mid-career works of art by Malaya Akulukjuk, Irene Avaalaaqiaq, Robert Houle, Norval Morrisseau and Jessie Oonark, among others. On public view at Agnes for the first time, don't miss your chance to see these works up close!
The docent program is generously supported by the Lloyd Carr-Harris Foundation.
In Deep Looking: Emergence, spend time with Norval Morrisseau's Sacred Medicine Bear, 1974, acrylic on canvas. Gift of Guardian Capital Group Limited, 2020. Permissions from the estate of Norval Morrisseau. OfficialMorrisseau.com. Photo: Tim Forbes
Off-Site: Kingston's Market Square
20–21 October and 3–4 November, 9:30 am–5:30 pm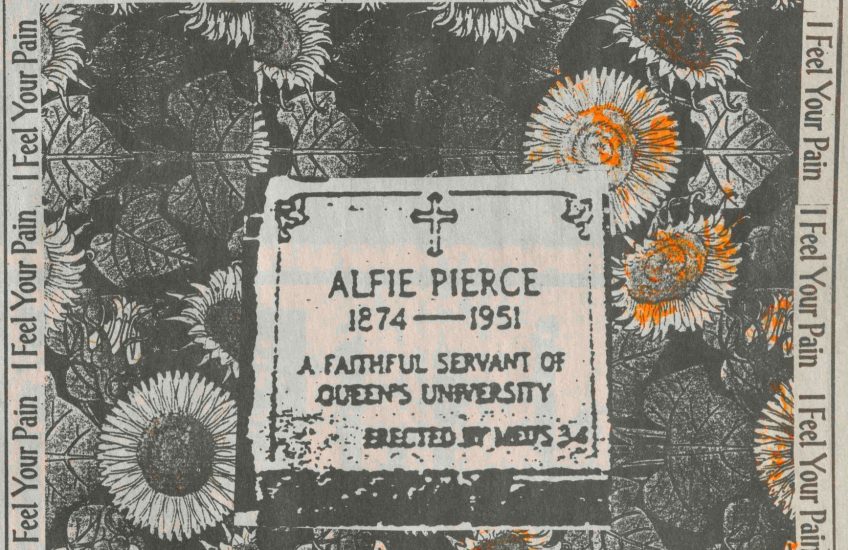 Tracing Kingston's Solidarities is a series of performance pop-ups that looks to activate Kingston's rich history of Black life. Each day focuses on a person or family and their history in the city. Gesturing toward abundant print histories and archives, a mobile printing press is situated on Market Square. You are invited to print a t-shirt and pick up a brochure that explains the life behind the images.
Tracing Kingston's Solidarities is a collaboration between interdisciplinary artist Alejandro Arauz and Agnes's Associate Curator, Arts of Africa Qanita Lilla.
Surface (Queen's student newspaper), cover honouring Alfie Pierce, 4 February 1993, Vol 5 Issue 7
Open Secret
21 + 22 October 2023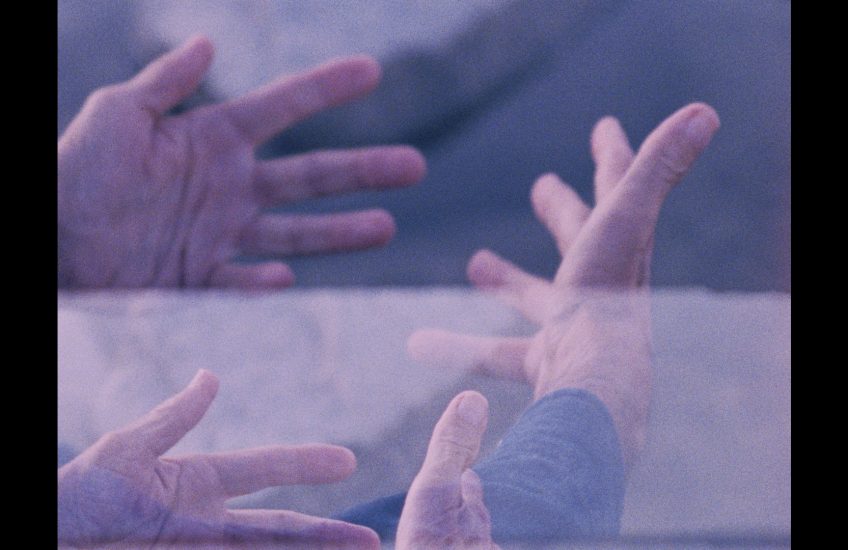 Screening + Conversation
21 October, 1 pm, The Screening Room,  120 Princess St
Sign up
Book Launch + Workshop
22 October, 1:30 pm, Agnes Etherington Art Centre
Sign up
Open Secret: The Second Edition continues as a series composed of screenings, conversations, and workshops kicking off this season by celebrating the work of Rhayne Vermette, with an additional event, a book launch of Exovede in the Darkroom: The Films of Rhayne Vermette, in partnership with ARP Books.
Curated by Nasrin Himada
Supported by the George Taylor Richardson Memorial Fund, Queen's University. Partners: ARP Books and The Screening Room
Still from Rhayne Vermette's film Ste. Anne (2021).
Art Class
In-Person, 26 October, 2 November and 9 November, 6:30–8:30 pm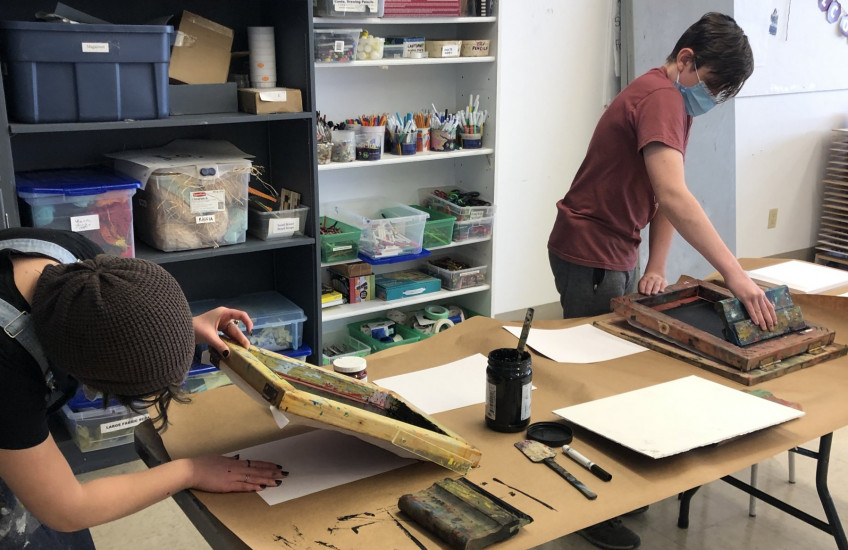 During this introductory printmaking course, led by artist Abby Nowakowski, adults and youth (13+) reflect on the prints in the current exhibition Emergence and get hands-on experience with different methods of printmaking including screen printing, stenciling, relief printing and their own experimental combination.
Participants end the course with a small body of work and the skills to continue their printmaking practice at home! All materials are included in the course fee. $100; $85 for Agnes members. Sign up >
Printmaking at Agnes, 2022. Photo: Abby Nowakowski
Book Launch
Daniel Faria Gallery, 188 St Helens Ave, Toronto ON, 20 October, 5–7 pm
All are welcome! Have your copy signed by the artist, designer and authors in attendance. Beautifully designed by Lisa Kiss Design, Toronto, and edited by Emelie Chhangur, this publication brings together key bodies of work by Curreri produced between 2013 and 2022 and features commissioned essays by writers Philip Monk, Ruth Noack, Jon Davies and Luis Jacob. Get your copy for a special price of $35!

Chris Curreri is co-published by the Agnes and Contemporary Calgary and is generously supported by David Clare, Carole and Howard Tanenbaum, Susan Walker Dime, Elisa Nuyten, Nancy Lockhart, Rui Mateus Amaral, and Daniel Faria Gallery.
Cover of Chris Curreri's publication
Workshop
In-Person, 28 October, 1–4:30 pm
Registration is full for this free workshop! Artists Oleepika Nashalik and Talia Metuq lead this social sewing circle that celebrates the beauty and use of traditional materials such as beads, hides and fur.
Oleepika and Talia are artists in the exhibition Art and Waste in Panniqtuuq, Nunavut at The Isabel Bader Centre for the Performing Arts, open 23 October–3 November 2023.
Image courtesy of Oleepika Nashalik
Call for Applications
Apply by 31 January 2024
Agnes and the Department of Film and Media at Queen's University are accepting applications for a one-year MA and four-year PhD in Screen Cultures and Curatorial Studies! The program's three strongly interconnected areas of focus—studies, production and curatorial practice—are designed to stimulate inventive dialogue in ways that ensure their respective influence, and in ways that open exciting points of access to multiple disciplinary formations.
Attend a virtual information session on 26 October, 1 pm ET. Register in advance > Learn more about the program now >
An Institute for Curatorial Inquiry. Performance, Exit Through the Back Door Laughing with Alize Zorlutuna and SF Ho
Homecoming Weekend
Special Extended Hours: 21–22 October, 10 am–5 pm
Enjoy art while visiting campus over Homecoming Weekend. Visit during the special extended hours 10 am–5 pm on Saturday and Sunday. You'll see Emergence: A Recent Gift of Indigenous Art, Mmaandaawaabu (see a wondrous sight) and Transformations.
On-site, you can learn more about Agnes Reimagined!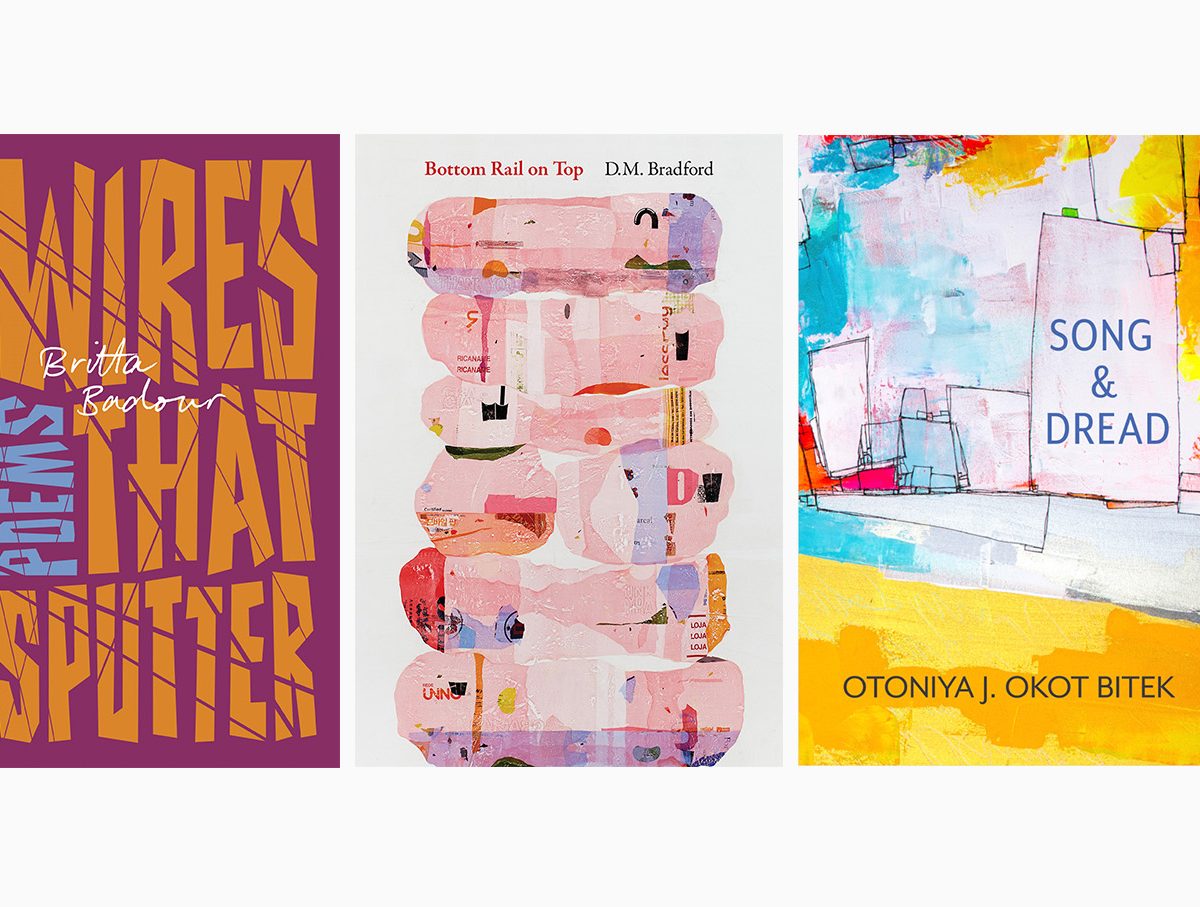 Left to right: Book Covers for Wires that Sputter: Poems by Britta Badour; Bottom Rail on Top by D.M. Bradford; Song & Dread by Otoniya J. Okot
Queen's University
36 University Avenue
Kingston, Ontario
Canada K7L 3N6
Agnes Etherington Art Centre is situated on traditional Anishinaabe and Haudenosaunee Territory.