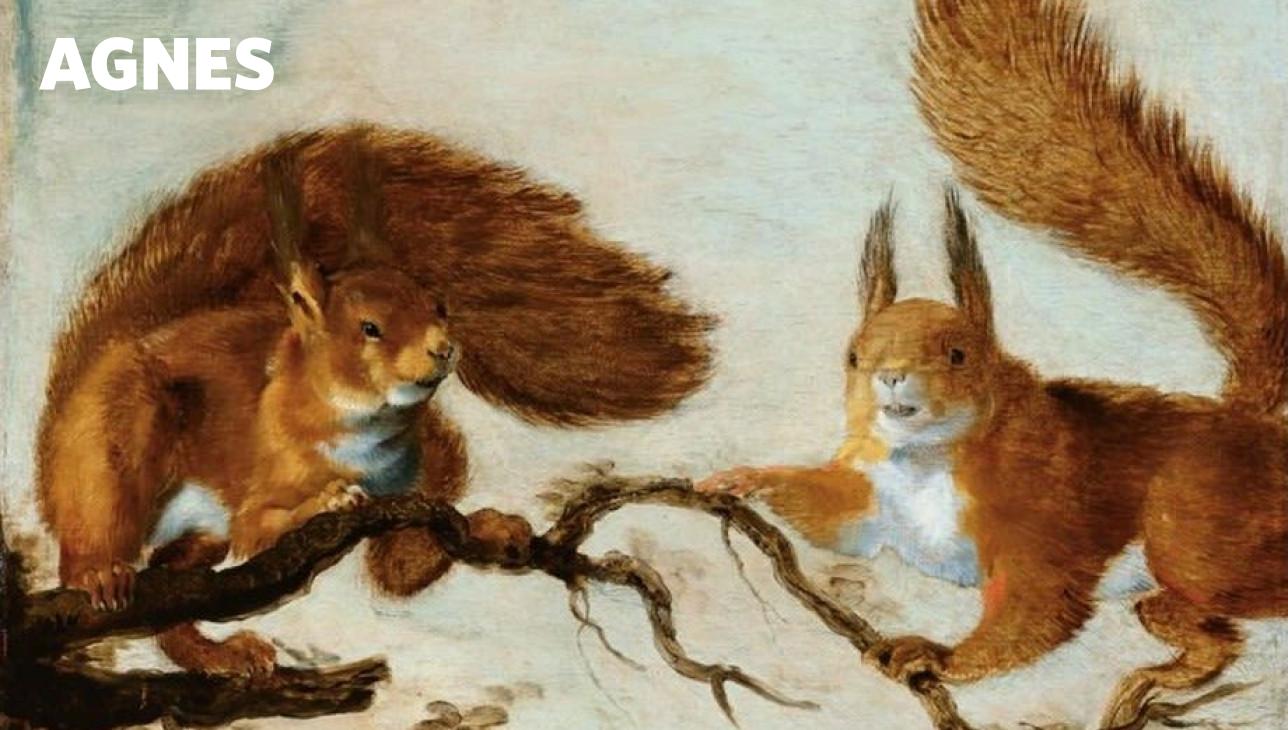 This Week at Agnes
Off-Site Exhibition opens at Milwaukee Art Museum
29 September 2023–28 January 2024
On view at the Milwaukee Art Museum, Art, Life, Legacy presents more than 75 artworks from Isabel and Alfred Bader's extraordinary collection of Dutch and Flemish Baroque artworks. Go to the online audio guide to see a selection in the exhibition and listen to the co-curators introduce them.
Co-curated by Dr Tanya Paul, Isabel and Alfred Bader Curator of European Art at Milwaukee Art Museum, and Dr Suzanne van de Meerendonk, Bader Curator of European Art at Agnes.
Bader Philanthropies is the presenting sponsor of the exhibition, with further support from The Bader Conservation Fund.
Hero image: Attributed to Jan Brueghel, the elder, Two Squirrels, ca. 1616, oil on panel. Estate of Isabel Bader. On view in Art, Life, Legacy.
Making Art Work: Professional Development Series
Hosted Online with Modern Fuel, 11 October, 6–7:30 pm
In this workshop, Mercedes Emeka-Maduka shares her tips, techniques and process for creating an artist statement from initial brainstorming to a final polished statement.  Emeka-Maduka is a Nigerian-born multidisciplinary artist living and practicing in Winnipeg, Manitoba (Treaty 1). She has received grants and awards from Canada Council for the Arts, the Manitoba Arts Council and the Winnipeg Arts Council. Sign up >
Making Art Work is co-presented by Agnes Etherington Art Centre, Modern Fuel Artist-Run Centre and Union Gallery.
Portrait of Mercedes Emeka-Maduka.
Slow down, observe, relax.
In-Person, 14 October, 11 November, 1:15–2 pm and 24 October, 12:15–1 pm
Take time to slow down and deeply observe works in the exhibition Emergence: A Recent Gift of Indigenous Art. Guided by Agnes docents, this contemplation practice allows for relaxation and new insights. All are welcome. Sign up  to hold your spot >
Malaya Akulukjuk, Untitled (Bird) (detail), around 1978, wool. Gift of Guardian Capital Group Limited, 2020. Photo by Bernard Clark
Art and Well-being
In-person, Thursdays, through 16 November, 4­–6 pm
Artmaking is innately therapeutic and can improve general well-being. We invite adults 16+ to join us and explore the creative process through experimentation and play.
Art Hive is free; materials are provided and no prior art experience is necessary. If you are looking for guidance, Harper Johnston, art therapist and facilitator, is onsite to offer support through suggestions and encouragement. Sign up >
Art Hive @Agnes. Photo: Tim Forbes
Poetry and spoken word workshop
In-Person, 15 October, 19 November, 17 December, 2–4 pm
Join us for the second season of From the Hearth, an in-person poetry and spoken word workshop series that expands our circles of care to embrace the journeys, stories and connections we share as humans. This series is facilitated by Billie the Kid, a K'ai Taile Dené and Nehiyaw spoken word poet and storyteller.
All are welcome and no experience is required. Participants can register for individual workshops, or join the full series. Sign up >
Portrait of Billie the Kid
For Families
In-Person, 15 October, 2–4 pm
Creation Station is a free studio program designed to give families and children ages 2 + an exploratory artmaking experience. Art educators ignite curiosity through painting, drawing, clay and mixed media activities. Sign up >
October's workshop is part of Ontario's Culture Days!
Creation Station for families, 2023. Photo: Tim Forbes
Registration has opened!
In-Person, 19 October, 26 October, 2 November and 9 November, 6:30–8:30 pm
During this free four-week introductory printmaking course with artist Abby Nowakowski, adults and youth (13+) reflect on the prints in the current exhibition Emergence and get hands-on experience with different methods of printmaking including screen printing, stenciling, relief printing and their own experimental combination.
Register ($100; Agnes Members, $85) >    Apply for a bursary >
Participants end the course with a small body of work and the skills to continue their printmaking practice at home! All materials are included in the course fee.
Printmaking for Teens at Agnes, 2022. Photo: Abby Nowakowski
In the News!
Commissioned and co-produced by Agnes, the experimental feature film He Thought He Died by Isiah Medina had its world premiere at the Toronto International Film Festival! Details to come for the launch of the film on Digital Agnes along with an interview with Isiah Medina.
Read the reviews in The Art Newspaper and Cinema Scope.
Film still from He Thought He Died features a view of Agnes's vaults.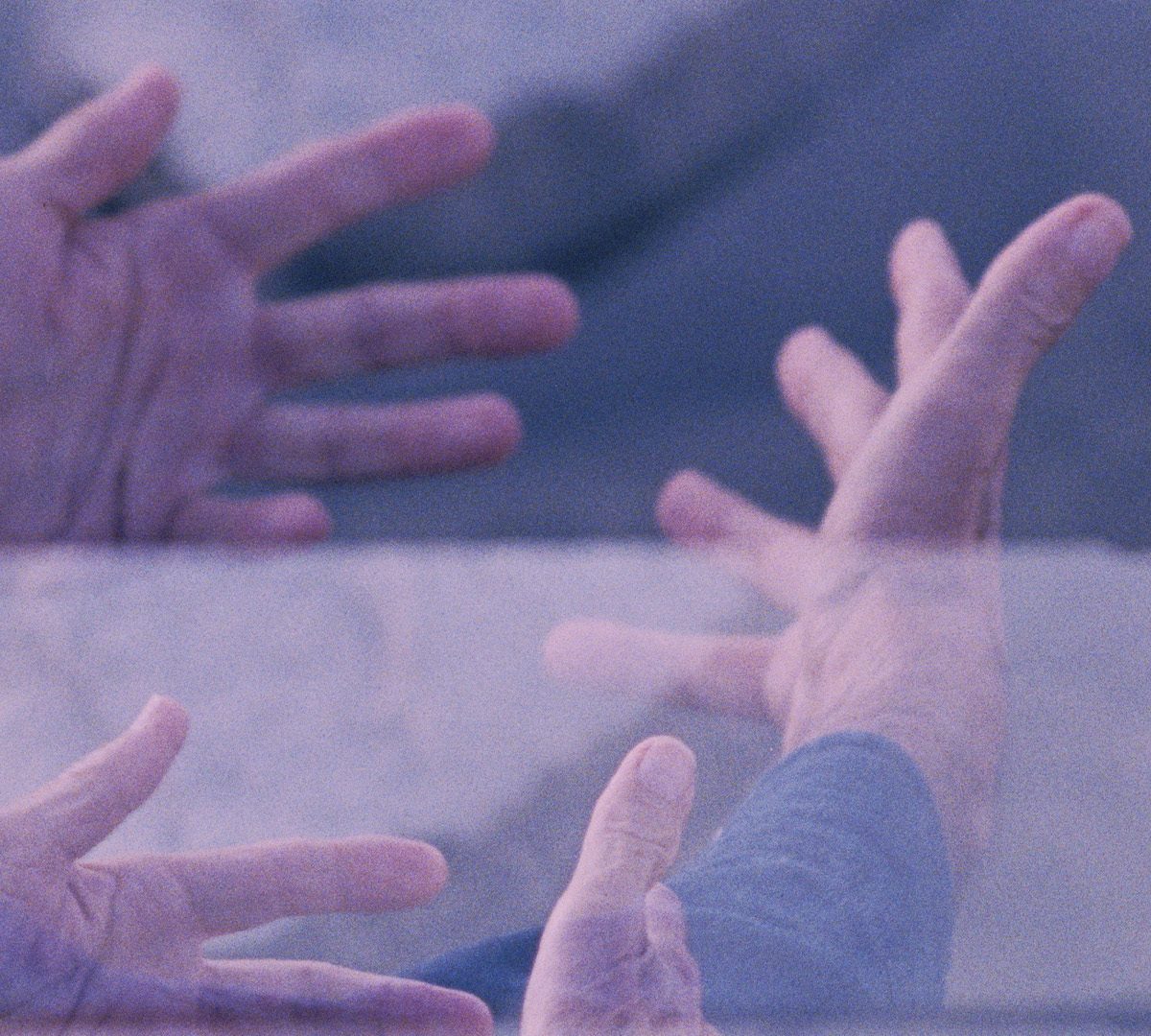 Still from Rhayne Vermette's film Ste. Anne (2021).
Queen's University
36 University Avenue
Kingston, Ontario
Canada K7L 3N6
Agnes Etherington Art Centre is situated on traditional Anishinaabe and Haudenosaunee Territory.