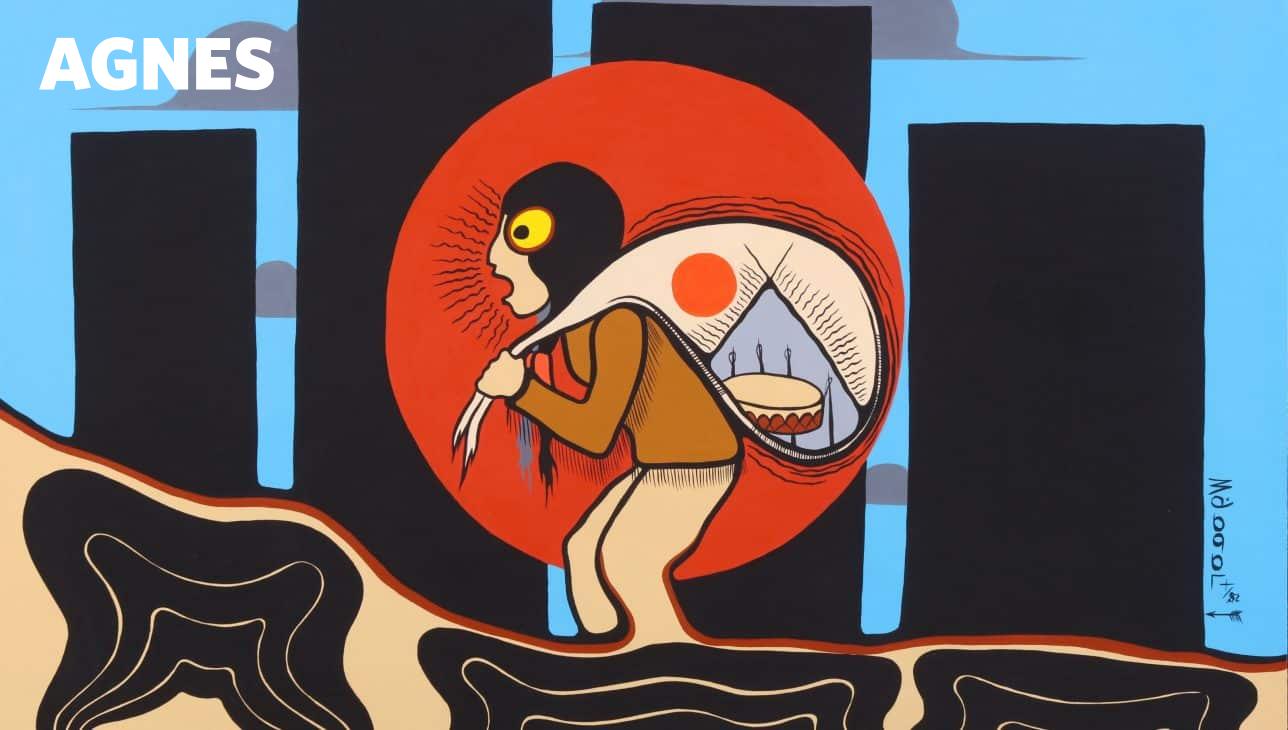 This Week at Agnes
In the Galleries
2 July–4 December 2022
Mauna Kea. Standing Rock. Kanesatake. Wet'suwet'en. These are a few of the many places on Turtle Island (North America) that are respected, honoured and continue to be safeguarded by Land Protectors in the face of extreme opposition. This exhibition pays tribute to the Indigenous artists and peoples who, since time immemorial, have protected something most precious to us all—the land. Works by Carl Beam, Rebecca Belmore, Robert Houle, Roy Kakegamic, Jane Ash Poitras, and other artists from Agnes's collection, bring awareness to the consequences that arise if we over-exploit what Mother Earth provides.
Curated by Paige Van Tassel
This exhibition is supported by the City of Kingston Arts Fund, Kingston Arts Council and Celebrating Agnes Fund, Queen's University.
EXTENDED HOURS: This summer Agnes is open all Mondays in July and August 2022, 10 am–4:30 pm (except for 1 August when we are open 1–5 pm).
Roy Kakegamic, Survivor, 1982, acrylic on paper. Gift of David Clare, 2019
Final week
To 26 June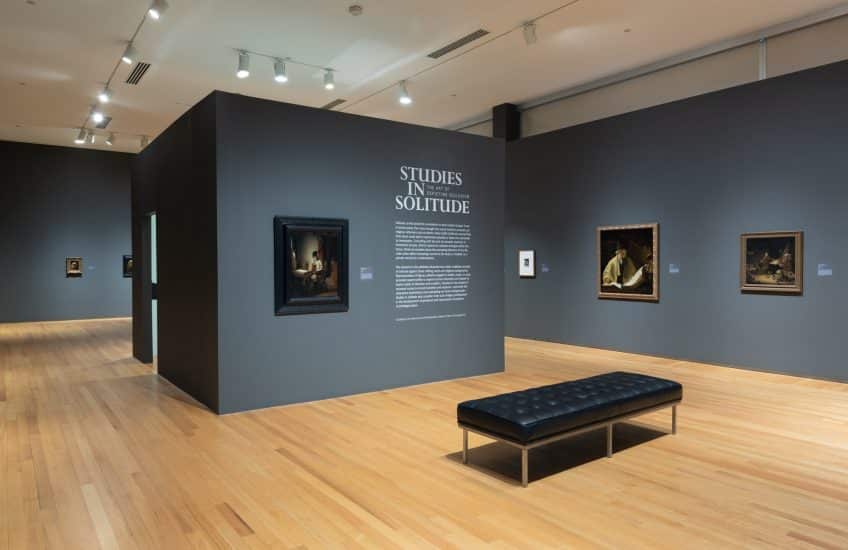 Drop-in and see this exhibition before it's gone! The artworks brought together illustrate how early modern Dutch artists such as Rembrandt van Rijn, Jacob van Campen, Heyman Dullaert and Cornelis Bisschop confronted the accepted limits of seclusion in their work. Representations of figures solitarily engaged in studies, prayer, or song provided opportunities for an artistic exploration of human interiority and helped inspire ideals of devotion and erudition.
Installation view of Studies in Solitude: The Art of Depicting Seclusion. Photo: Paul Litherland
Brown Butter
In-Person, 21 June, 3–9 pm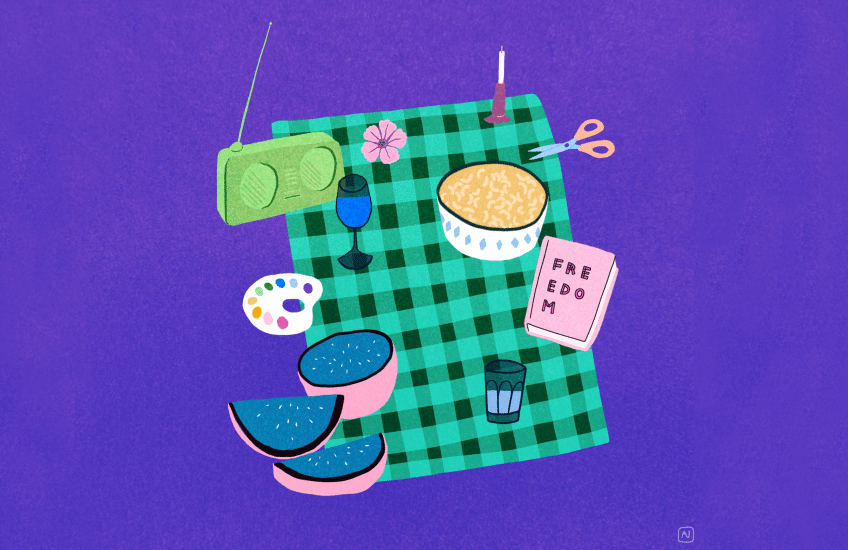 Spend the year's longest day at this old-school block party at Agnes! Music by local DJs, family-friendly artmaking, and Brown Butter chefs Marissa Leon-John and Rawan Ali sharing the grill for this one-time community celebration!
Food tickets were snapped up fast, but general tickets are still available! This day is a revival of the neighborhood party—where all are welcome to dance in the street and eat on the grass. The evening ends with a Solstice Sunset Walk to soak in the latest dip the sun will take all year.
Solstice Party graphic. Illustrated by Abby Nowakowski
Digital Agnes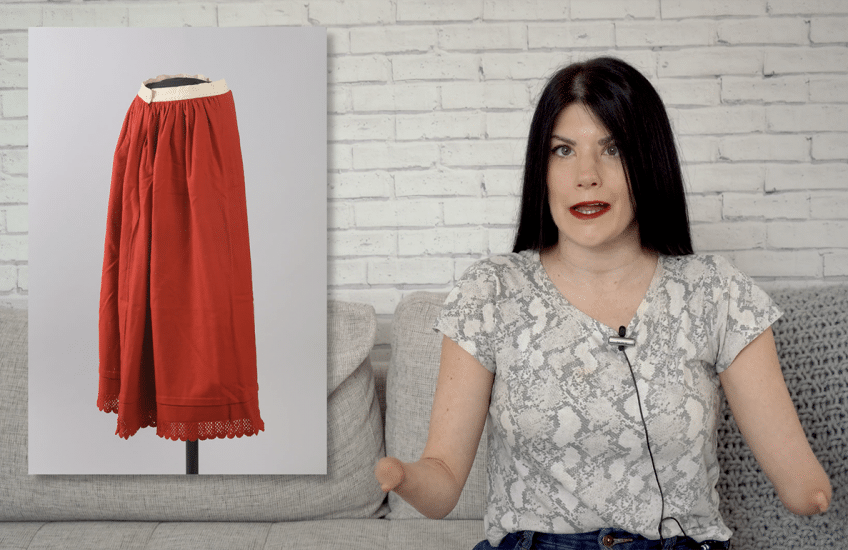 Comedian Courtney Gilmour is invited by Kingston's Hysterics Collective to review undies in Agnes's collection! Agnes Gets Hysterical is a collaboration between Agnes and The Hysterics Collective. This series of video performances "riff-off" artworks in Agnes's exhibitions and permanent collections. Watch now.
Courtney Gilmour is one of Canada's most unique voices and sought-after comedy talents, named by NOW Magazine as "one of the top 10 stage artists to watch." She has written for and made appearances on TV's The Beaverton, the web series Space Dragon & Kim, CBC's The Debaters, and Late Night In The Studio. Courtney can be seen touring around North America and heard regularly on SiriusXM and CBC LOL. Courtney's warm, accessible, and intelligent brand of stand up has made her a hit with audiences nationwide.
This program is made possible through the generous support of George Taylor Richardson Memorial Fund, Queen's University and the Province of Ontario through the Ontario Arts Council, an agency of the Government of Ontario.
Videography and Editing by Jung-Ah Kim
Agnes Gets Hysterical, featuring Courtney Gilmour
Artists-in-residence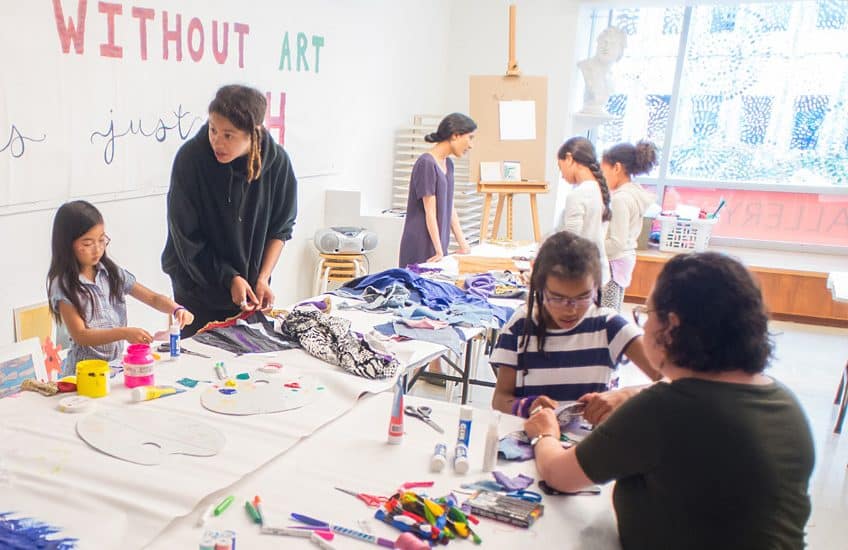 We are thrilled to announce the renewal and expansion of the Stonecroft Foundation Artist Residency program at Agnes 2022–2025!
First launched in 2017 with a visionary gift from the Stonecroft Foundation for the Arts, the residency has hosted leading Canadian contemporary artists Richard Ibghy and Marilou Lemmens, Tau Lewis, Walter Scott, Jol Thoms and Rajni Perera to Agnes for periods of extended research, artistic exchange and creation. The residencies deepen access with artists for students, and the Queen's and Kingston communities, sparking enduring relationships and networks. Read more.
Tau Lewis leading a workshop with Kingston-based Roots and Wings, a grassroots community group that works towards making space for racialized girls in Kingston. Photo: Garrett Elliott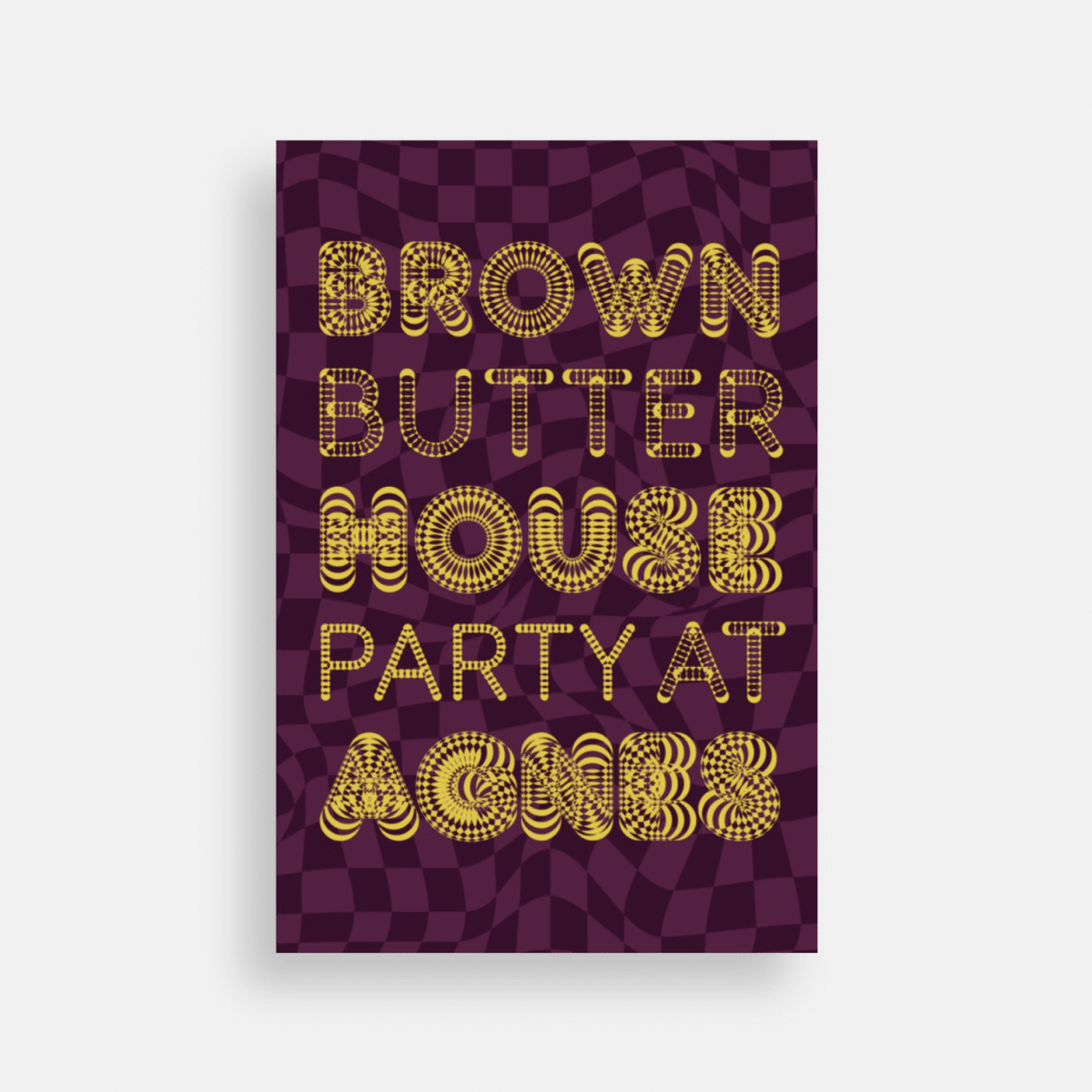 House Party Graphic. Design by Vince Perez
Looking Ahead
House Party

10 July, 6–9 pm
Celebrate the last day of Brown Butter.
Sign up
In-Person, Tuesday 12 July, 10:30–11:30 am
Free movement class for those living with Parkinson's, their caregivers and loved ones.
Queen's University
36 University Avenue
Kingston, Ontario
Canada K7L 3N6
Agnes Etherington Art Centre is situated on traditional Anishinaabe and Haudenosaunee Territory.