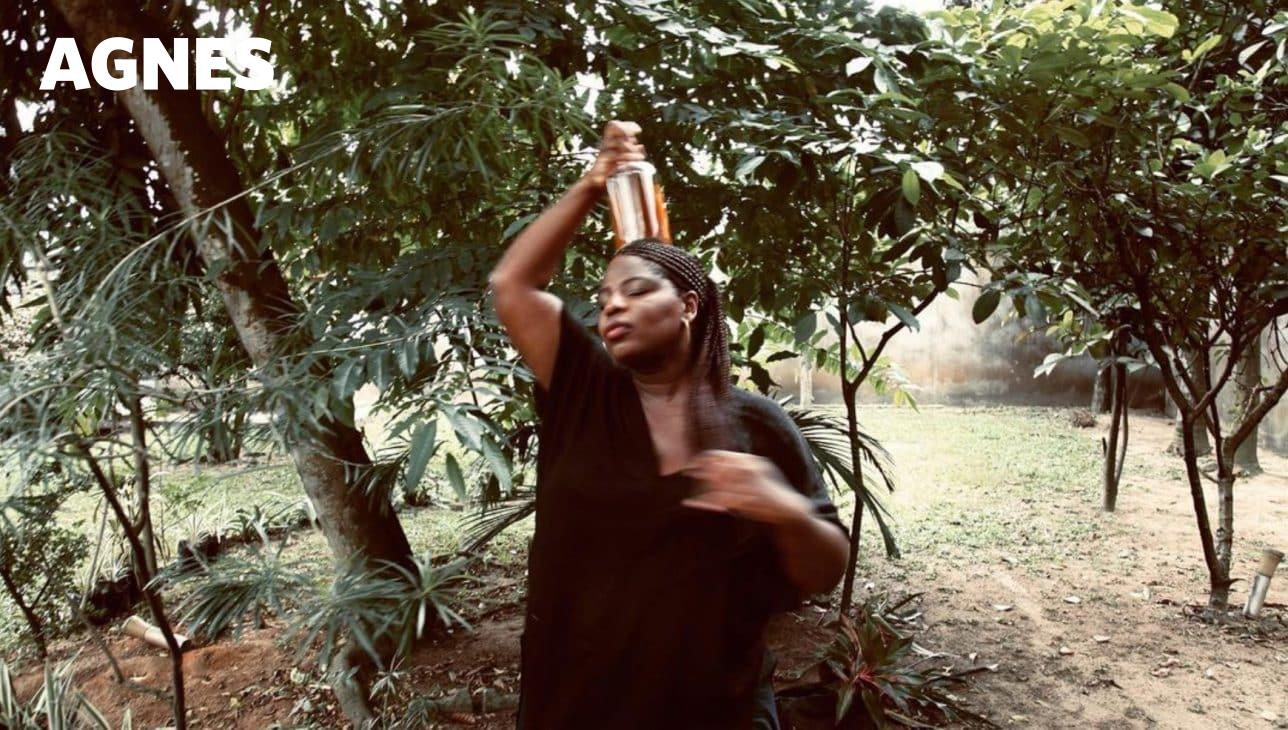 This Week at Agnes
The Illicit Gin Institute
Hotel Wolfe Island, 1237 County Rd 96, Wolfe Island, 31 March, 7–10 pm
A social sculpture and a secular ritual that carries resonances of fellowship and solidarity, Zina Saro-Wiwa's Assembly is a living, evolving performance piece created in collaboration with local audience-participants to share and express her findings on African sociality, botanicals, spirituality, and science. They make space for new stories to bubble forth from older forms and connect people, places and histories. This is the first major presentation of Saro-Wiwa's work in Canada. The event is free, sign up.
Made possible through funding from the Federal Economic Development Agency for Southern Ontario / Agence federale de developpement economique pour le Sud de l'Ontario.
Portrait of Zina Saro-Wiwa. Courtesy of the artist
Final Weeks to see!
At Sur Gallery, Toronto (39 Queens Quay E Suite 100) until 1 April 2023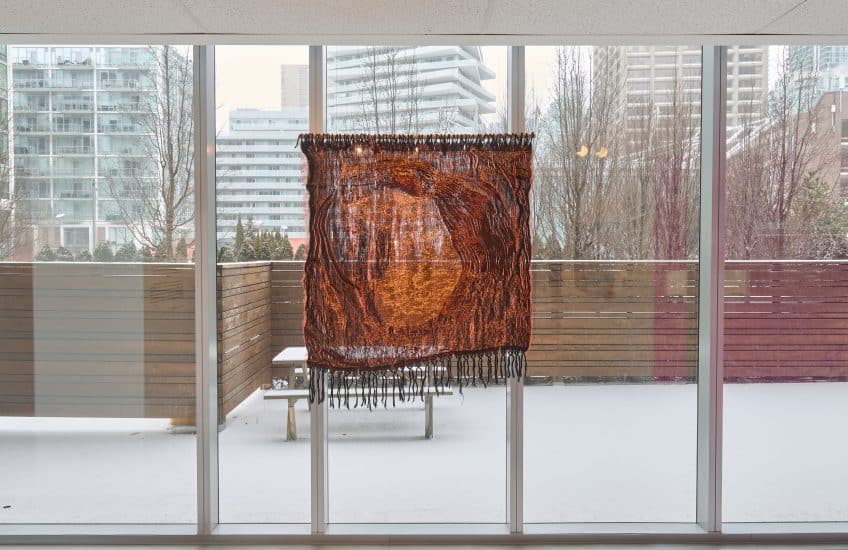 Hilos Conductores brings together arpilleras created during the Chilean dictatorship with recent work of textile artists and collectives to follow the threads linking our lives and futures across the continent.
While grounded in personal histories and local resistance, the textile pieces by Bélgica Castro, Memorarte, Soledad Muñoz, Tamara Marcos and Autorretazo are hilos conductores that reflect on accumulation schemes and supply chains that connect distant geographies. By presenting these works together with arpilleras created between the 1980s and the early 1990s, this exhibition honours the work of arpillera makers and the longstanding struggles, now more urgent than ever, against authoritarianism, free-market orthodoxy and extractivism. Curated by Nathalia Santos Ocasio
Keep your eye on Digital Agnes in late May for an online exhibition of Hilos Conductores.
Co-presented by Agnes Etherington Art Centre, Sur Gallery, and the Textile Museum of Canada.
Soledad Muñoz, Carmen de Andacollo (Wounds of Chile series), 2021, double woven copper and red thread. Collection of the artist
Artists at Agnes
Now on Digital Agnes!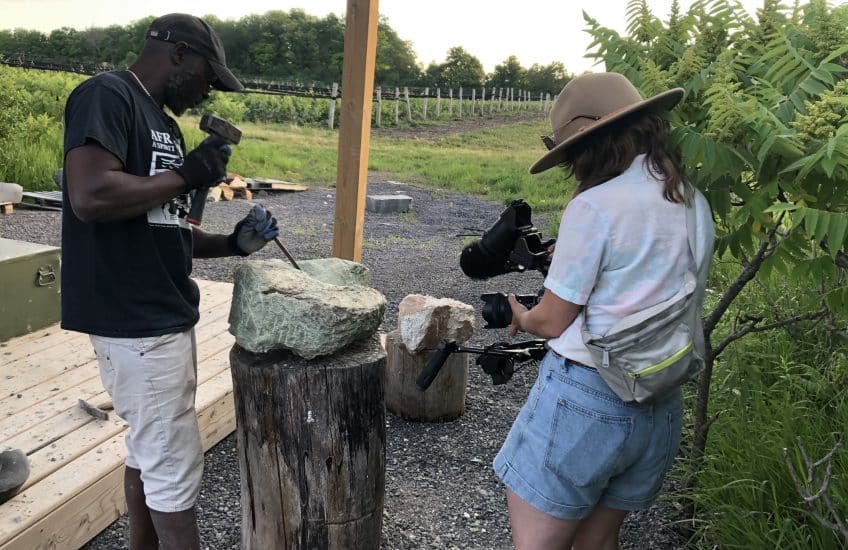 The first commissioned film in the Artists at Agnes series features Zimbabwean-Canadian stone sculptor Chaka Chikodzi and is produced by Naomi Okabe and Tess Girard. The film debuted at the Kingston Canadian Film Festival and received the Best Local Short Film Award! It also screened online and in-person at the Belleville Downtown DocFest. It is now available for you on Digital Agnes >
Generously supported by the Elizabeth L. Gordon Art Program, a program of the Walter and Duncan Gordon Foundation and administered by the Ontario Arts Foundation.
Behind-the-scenes of filming Chaka Chikodzi. Courtesy of Naomi Okabe
With Opened Mouths Podcast (Episode 3)
Released 31 March!
In this episode, poet Billie the Kid talks with Qanita Lilla about honouring stories as living entities. Through storytelling she manifests light, hope and joy. Billie's practice takes us on a journey through a tapestry of family, poet communities, and resonant connections with mentors. The fundamental humour in her writing emerges as speaking back to what it means to be an Indigenous poet living in Kingston.
New episodes of the second season are available online every month on Digital AGNES and distributed by our partners at CFRC 101.9 FM to popular podcasting platforms. The podcast is supported by The George Taylor Richardson Memorial Fund, Queen's University; the Justin and Elisabeth Lang Fund; and Young Canada Works Building Careers in Heritage, a program funded by the Government of Canada.
Portrait of Billie the Kid
Making Art Work: Professional Development Series
Online, 28 March, 6–7:30 pm
Do you want to know how to better tap into selling artwork online? Maybe you are a vendor at markets, and having e-commerce would help you manage inventory and payments. Maybe you want to reach a farther audience and be able to make more passive income from your artwork. Making a living as an artist means understanding how to build an audience, how to price art products and the unique requirements for shipping art.
Sign up >
This series is co-presented by Agnes, Modern Fuel and Union Gallery.
View of Transformations in progress, a site-specific commission by artists Oriah Scott, EronOne, HONE, HUNGR, AJ Little, Emily May Rose and guest graffiti artists from across the Montreal-Toronto corridor.
Agnes on Retreat!
Marissa Monette, Textile Conservation Technician and Julia Popsin-Gomes, Textile Technician Assistant have been working on digitizing the entire historical dress and textile collection. There are over 2500 objects, including 475 complete dresses, 151 fans and purses, 235 headwear items, and 177 objects associated with childrenswear. Read more about what's involved with preparing this collection for digitization and long-term storage during our closure.
Marissa Monette, Textile Conservation Technician and Julia Popsin-Gomes, Textile Technician Assistant work together to mount a dress.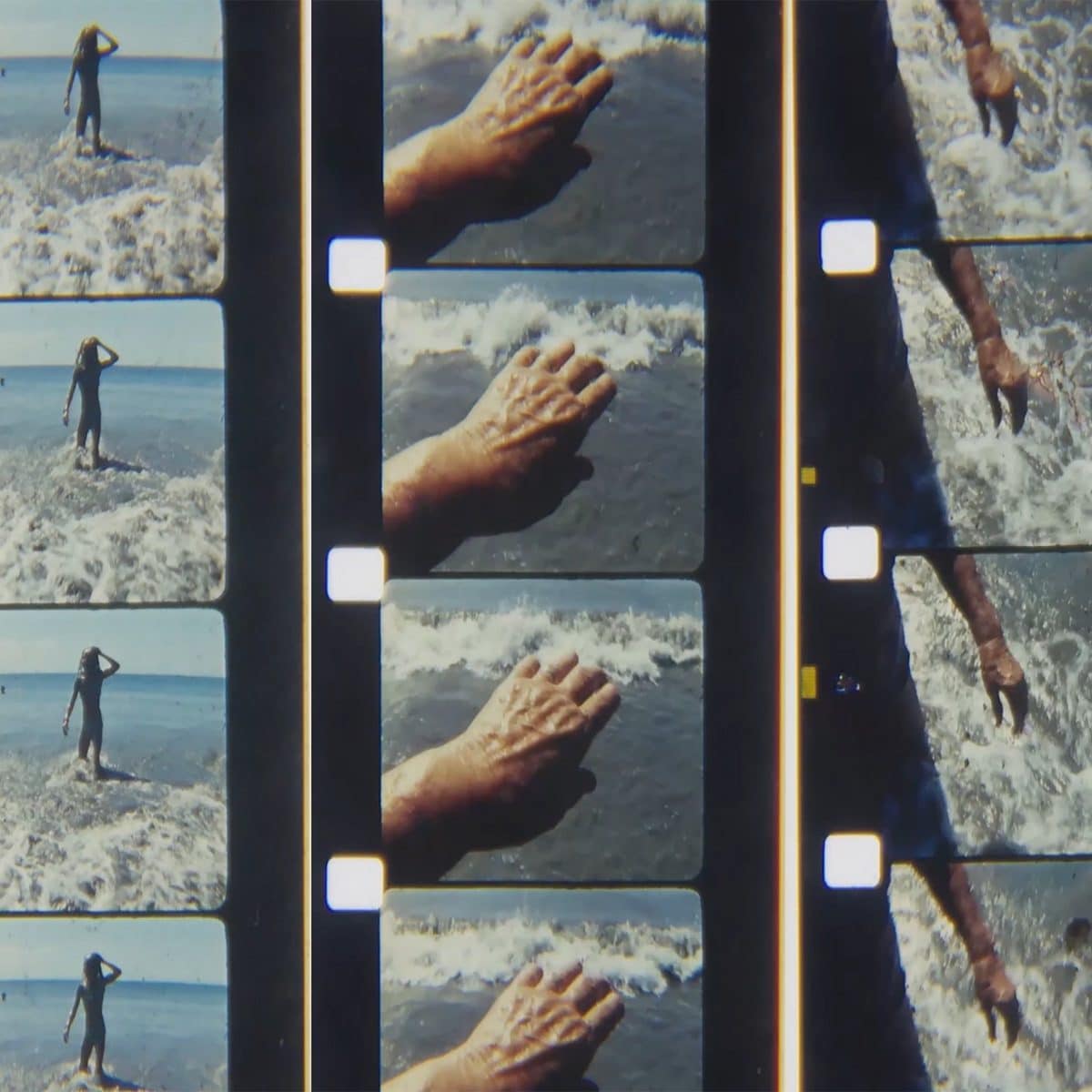 Sofía Gallisá Muriente, manos playa, still. Courtesy of the artist
Queen's University
36 University Avenue
Kingston, Ontario
Canada K7L 3N6
Agnes Etherington Art Centre is situated on traditional Anishinaabe and Haudenosaunee Territory.