This Week at Agnes
This is Agnes Reimagined
Two architectural renderings have emerged from our first year of talking and sharing circles and close architect-client collaboration to give speculative form to our vision.
"Agnes Reimagined is slowly inching toward other museum temporalities, atmospheres, and attitudes to help us erode systems of categorization and separation, transform institutional limitations that hold onto the past and gatekeep the future, and take seriously what really is at stake to ensure museums of the future are alive, nimble, and poised to inhabit the world as it is rightfully changing," says Emelie Chhangur, Director and Curator at Agnes. Agnes Reimagined wouldn't be possible without transformational lead gifts with a total $75 million (USD) from Bader Philanthropies Inc!
We look forward to sharing architectural plans as they develop. Join us throughout 2023 in ongoing sharing circles and reciprocal engagement opportunities. Construction is set to begin in spring 2024, and the new building will open in 2026. Read more >
"Agnes's Living Room." Ground floor concept for Agnes Reimagined. Rendering by Studio Sang courtesy of KPMB Architects
AGNES presents
At Isabel Bader Centre for the Performing Arts, 3 March, 7–9 pm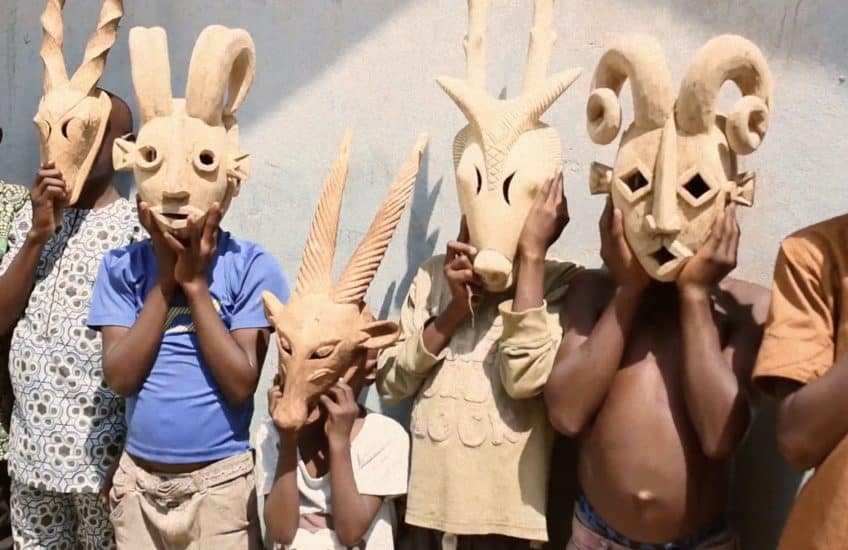 Join us at the Isabel for a special film screening of Zina Saro-Wiwa's video-performance Worrying the Mask: The Politics of Authenticity and Contemporaneity in the Worlds of African Art (2020). Following the screening, Saro-Wiwa takes to the stage for a talk and Q&A. Sign up >
This program is made possible through funding from the Chancellor Dunning Trust Visitorship, Queen's University.
Zina Saro-Wiwa, Worrying the Mask: The Politics of Authenticity and Contemporaneity in the Worlds of African Art (detail), 2020, video. urchase, The Gallery Association Purchase Fund, 2021
SCREENING, ARTIST TALK + WORKSHOP
9 + 10 March 2023
Screening + Conversation
9 March, 6–8 pm
The Screening Room, 120 Princess St, Kingston
Sign up
Workshop with Sharlene!
10 March, 11:30 am–2:30 pm
In-person at Agnes (for students)
Sign up
Sharlene Bamboat is a moving image and installation artist based in Tio'tia:ke/Montreal. Her practice often engages with translation, history and music, uncovering sensory and fractured ways of knowing. Sharlene regularly collaborates with artists, musicians and writers to animate historical, political, legal, and pop-culture materials. Find out the details about the screening and workshop >
Open Secret features the work of Parastoo Anoushahpour, Kriss Li, Sharlene Bamboat, and Sofía Gallisá Muriente. All screenings are free and open to all. The workshops are free and open only to students.
Curated by Nasrin Himada
Portrait of Sharlene Bamboat. Photo: Yuula Benivolski
Summer plans for kids
In-person at Agnes, Monday–Friday, 10–14 July, 17–21 July, 24–28 July, and 31 July–4 August 2023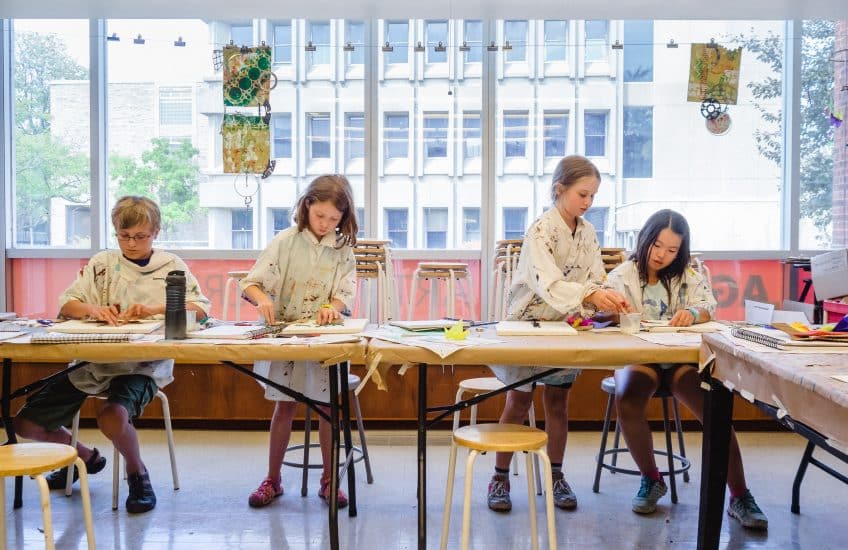 Registration opens on 21 February at 10 am
Fee: $275; members $260
(before and aftercare are included, 8:30–9 am and 4–4:30 pm)
Bursary applications are open >
Calling all creative kids! Join us in Agnes's André Biéler Studio for Agnes Art Camp—week-long day camps for children ages 6–12. Art Educators and assistants guide small groups of campers in process-based artmaking and interpretation. New and exciting themed activities are planned for each week exploring sculpture, painting, print-making, collage and more.
Bursaries are made possible by the Rita Friendly Kaufman Fund.
With Opened Mouths Podcast
Access as Kindness with Lebanese Canadian actor, writer, and curator Yousef Kadoura
Episode 2 is released 24 February 2023
In this episode, performer and dramaturg, Yousef Kadoura speaks with Qanita Lilla about living an exuberant life as a disabled performer. Expanding the idea of storytelling and re-defining disability, Yousef talks about navigating belonging in a field populated by able-bodied performers, and reimagining society in the shape of us all, a society that cares for all its actors, both disabled and abled-bodied.
Find the podcast on Digital Agnes, CFRC 101.9's website, and on your favourite podcasting platforms, including Apple Podcasts and Spotify.
Supported by The George Taylor Richardson Memorial Fund, Queen's University; the Justin and Elisabeth Lang Fund; and Young Canada Works Building Careers in Heritage, a program funded by the Government of Canada.
Portrait of Yousef Kadoura. Image courtesy of the artist.
Making Art Work: Professional Development Series
Hosted online by Modern Fuel, 28 February, 6–7:30 pm
In a dynamic visual and auditory presentation, Leisa Rich traces the history of the ways in which installation art has fulfilled many roles in the human experience. Tracing a historical timeline from ritualistic, spiritual and astrological early traditions, to politicized commentary, and the democratized, broad outreach installation art is creating today, Leisa takes participants on a journey into this inclusive art form. Sign up >
Making Art Work is co-presented by Agnes, Modern Fuel Artist-Run Centre and Union Gallery.
Leisa Rich, In the Midst of Darkness, Nature Persists, Stantec Architecture. Part of DesignTO, 2022
Art and Wellness
In-Person, Thursdays until 9 March 2023, 4­–6 pm
Artmaking is innately therapeutic and can improve general well-being. We invite adults 16+ to join us and explore the creative process through experimentation and play. Art Hive is free; materials are provided and no prior art experience is necessary. If you are looking for guidance, Harper Johnston, art therapist/facilitator offers weekly projects. Sign up >
Made possible through the generous support of the Birks Family Foundation.
Art Hive @Agnes, Sept 2022
Workshop
In-Person, 2 March, 19 March, 6 April, and 23 April 2023
Led by Billie the Kid, From the Hearth, is an in-person poetry and spoken word workshop series that expands our circles of care to embrace the journeys, stories and connections we share as humans. All are welcome and no experience is required. Participants can register for individual workshops, or join the full series. Learn more  and sign up >
From the Hearth graphic, Artwork by Chantal Rousseau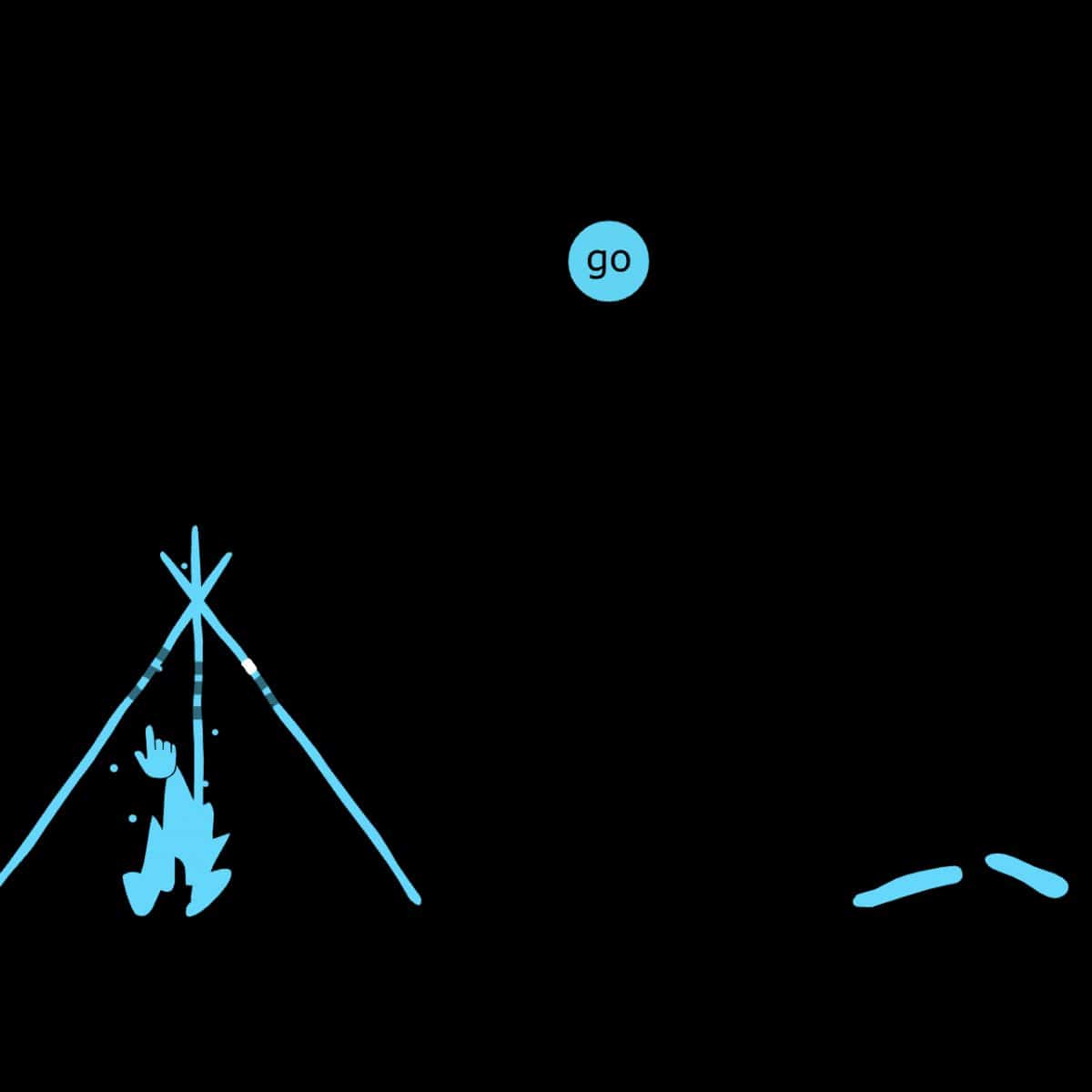 Cheryl L'Hirondelle, vancouversonglines.ca, 2008. Website.
Queen's University
36 University Avenue
Kingston, Ontario
Canada K7L 3N6
Agnes Etherington Art Centre is situated on traditional Anishinaabe and Haudenosaunee Territory.