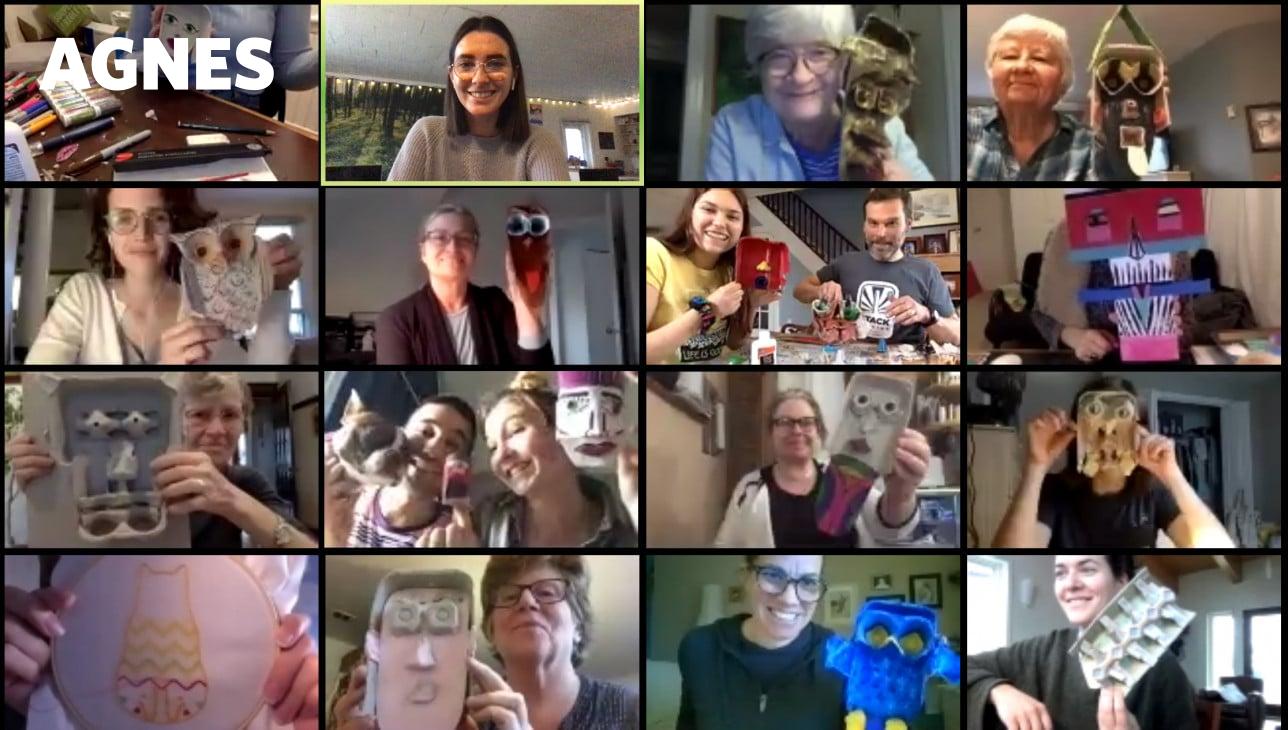 This Week at Agnes
Art and Wellness
ONLINE, Thursdays to 18 March, 4–5:30 pm (ET)
Artmaking is innately therapeutic. How do we put its benefit into practice? Come be a part of this creative, international community, recharge and be re-inspired.
In Art Hive, adults are invited to explore artistic processes through experimentation and play. Harper Johnston, art therapist and facilitator, is present to support your creative journey by offering inspired thematic topics. Projects are designed to use materials you already have on hand and no prior artistic experience is needed. Register for one session or many.
Program made possible through the generous support of the Birks Family Foundation.
Making Art Work: Professional Development Series
ONLINE, Saturday 6 February, 1–3 pm (ET)
Leah Cox, Exhibition Coordinator, and Jenn Nicoll, Collections Manager / Exhibition Coordinator, share best practices and tips for packing and shipping artwork. They discuss all the materials used at Agnes to wrap and secure invaluable artworks from our permanent collection. They provide suggestions to help you choose the best shipping methods for your artworks and offer advice on what shipping materials to avoid altogether! Register to secure your spot.
Agnes, Modern Fuel Artist-Run Centre and Union Gallery are pleased to co-present this series.
Installation turnover at Agnes
ONLINE, Saturdays 13–27 February, 1–3 pm (ET)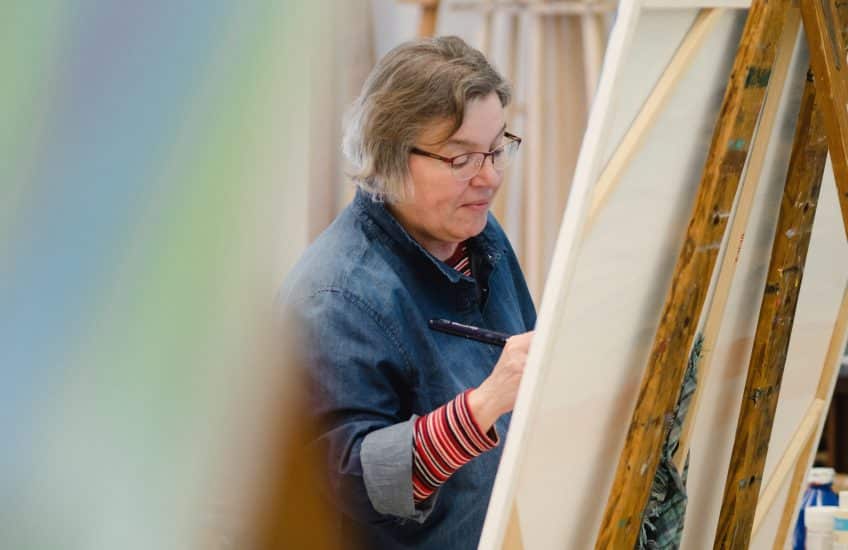 This three-part course draws inspiration from artworks in the exhibition Nocturne. Scenes from sunset to sunrise have long inspired the artist in her own artwork. Maureen Sheridan introduces artwork from the exhibition and participants explore nocturne in their own creative work. Alla prima and classical methods of acrylic painting are taught. For all levels of experience. Register to secure your spot ($100, $85 members). Bursaries are available.
Artist Spotlight
We are thrilled to see artist Chaka Chikodzi  honoured with the City of Kingston Mayor's Creator Award!  Chaka is a Zimbabwe-born Canadian sculptor who has been living and working in Kingston. A talented stone carver, he imaginatively adapts the traditions of Zimbabwe to the Canadian context, using dense, beautifully figured volcanic rock to create dramatic forms. His work has been exhibited and collected across Canada (including Agnes!).
Watch a short video featuring Chaka by the City of Kingston.
Chaka Chikodzi, "Munhu munhu nekuda kwe munhu / People are people because of people,"2016, serpentine stone. Agnes Etherington Art Centre. Purchase, funded by Stephanie Dickey, 2016 (59-018)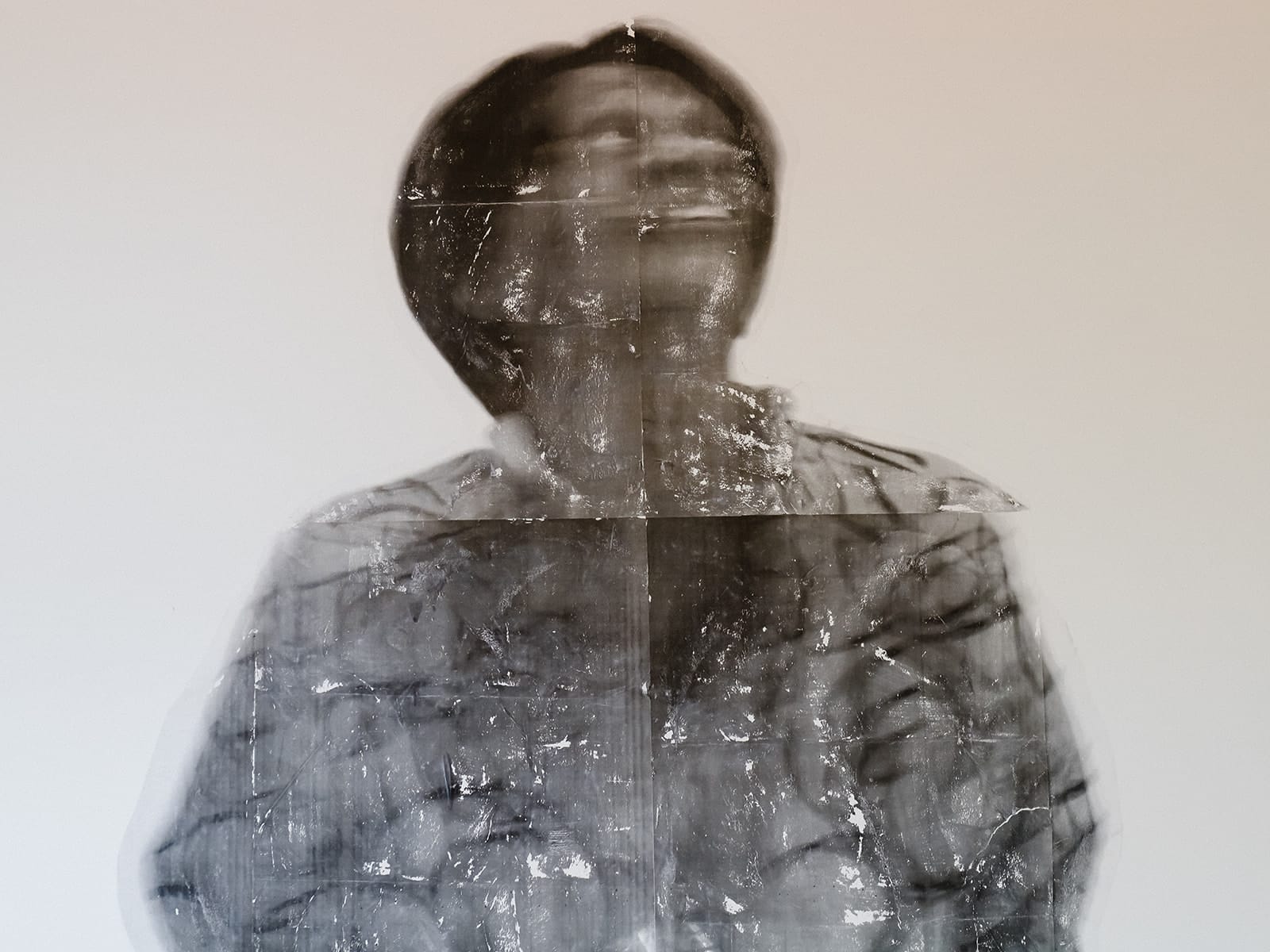 Sandra Brewster, Blur (detail of Judith Brown), 2019, gel transfer medium on paper.
Looking Ahead
You Draw Fast Don't You with Francisco Corbett
ONLINE, Sunday 28 February, 1–3:30 pm (ET)
Registration required: $25, some bursaries available
Featuring Sandra Brewster: Blur
Led by Judith Brown, a subject in the Blur portraits
ONLINE, Tuesday 23 February, 12:15–1 pm
Registration required
Queen's University
36 University Avenue
Kingston, Ontario
Canada K7L 3N6
Agnes Etherington Art Centre is situated on traditional Anishinaabe and Haudenosaunee Territory.