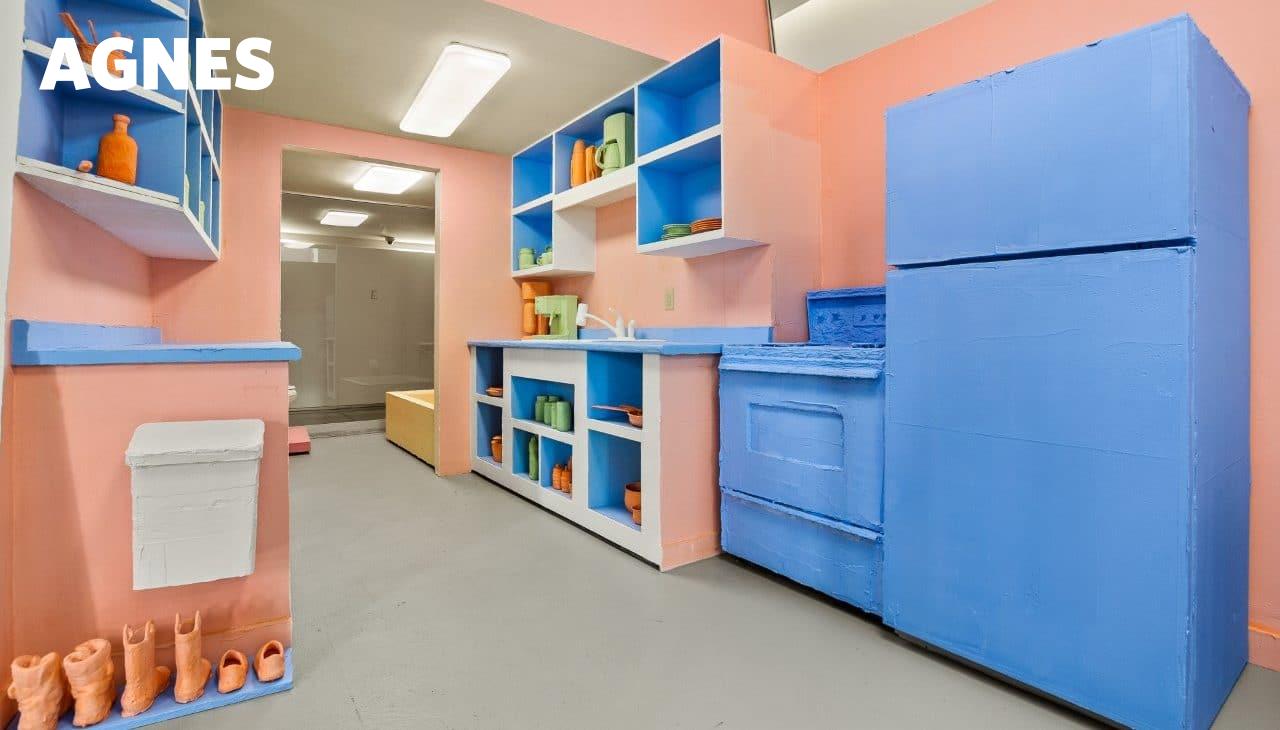 This Week at Agnes
Extended hours
Seven exhibitions are currently on view at Agnes including Transformations; Land Protectors; Collections Count + Care; The Fabrics of Representation; Fugitive Rituals; Pamila Matharu: Where Were You in '92? and Winsom Winsom: The Masks We Wear.
Enjoy our special extended hours on Mondays 29 August, 10 am–4:30 pm and  6 September, 1–5 pm. Admission is always free.
Nicolas Fleming's A Mudroom, on view in Fugitive Rituals. Photo: Christian Cantarutti
In Memoriam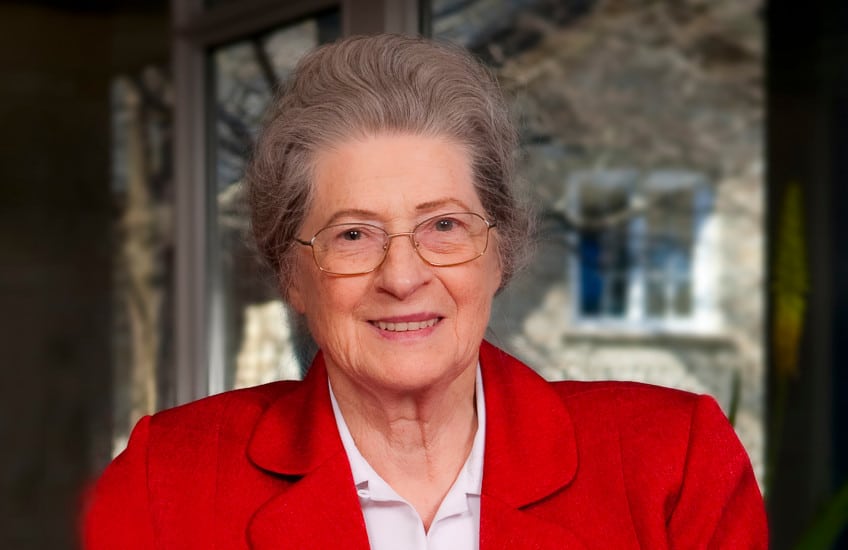 Dr Isabel Bader's forward-thinking support of the Agnes Etherington Art Centre cannot be overstated. Her philanthropic vision assures that her legacy lives on in all that we do. Both Isabel and her late husband Dr Alfred Bader had an impeccable eye and thirst for knowledge, and we are tremendously fortunate to benefit from their discerning collecting commitments and their passions: The Bader Collection of European Art at Agnes is the single most important collection of Rembrandt and his circle at a university museum in Canada. Through the Collection of Canadian Dress and the Isabel Bader Fellowship in Textile Research and Conservation, Agnes continues to foster the next generation of textile scholars, curators and conservators. Isabel's future-forward commitments to digital infrastructure-building has ensured Agnes is trailblazing online programming, publishing, and community engagement. And, importantly, Isabel has enabled Agnes to follow pathways toward reconciliation, ensuring that we adhere to Canada's 2015 Truth and Reconciliation Commission's Calls to Action by Indigenizing Agnes through establishing, with Bader Philanthropies, Inc., a Curator, Indigenous Art and Culture, as well as supporting Indigenous-led initiatives and artistic production, conducting research and culturally relevant scholarship in Indigenous art histories, and facilitating community access to historicized ancestors at Agnes.
A civically minded person with deep roots in social justice, Isabel's insights, kindness, and humour shall be deeply missed. Our vision for Agnes Reimagined continues Isabel's legacy and commitment to social justice through equity-focused museum practices, and by leading the social, civic and pedagogical transformation of the 21st-century university museum in Canada, and internationally.
Read more in Queen's Gazette.
Orientation Week at Queen's University
In-Person, 1 September, 5–9 pm
Agnes welcomes back students by joining in Orientation Week at Queen's University.
On Thursday, 1 September, starting at 5 pm, a Queer Karaoke Dance Party takes place in Agnes's Atrium, with bar and refreshments, hosted by Queen's graduate student, Fan Wu. Fan is an energy catalyst and language enthusiast whose practice includes translation, comparative philosophy and East Asian cinema. His karaoke songs of choice are Bruce Springsteen's "I'm on Fire" and System of a Down's "Chop Suey!"
This event is free, but requires registration and all are welcome, grads and undergrads! Sign up.
Orientation Week at Queen's University
In-Person, 7 September, 2–5 pm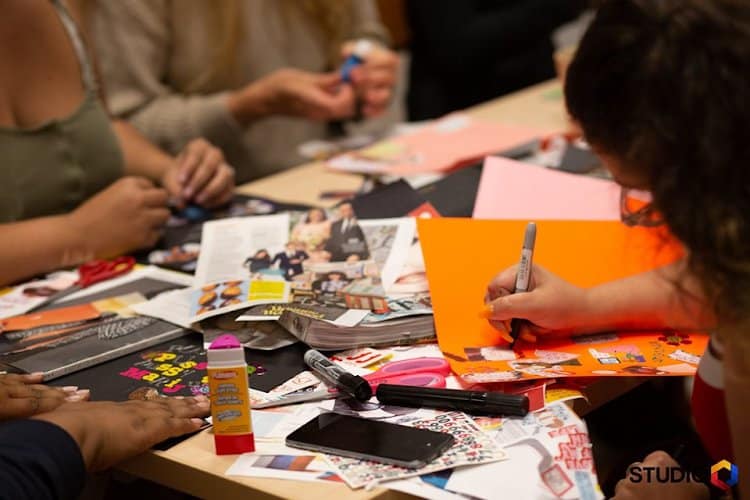 Agnes welcomes back students by joining in Orientation Week at Queen's University.
Join Queer Collage Collectives in Agnes's Atrium, for an afternoon of creating art with fellow queers from Queen's! This collage event surrounds the topic of queer: kinships, communities, friendships and intimacies. There are fun icebreaker activities/discussions and ample time to chat, chill, collage and get to know folks from Kingston's queer community!
This event is free, but capacity is at 50 people, so be sure to register as soon as you can to secure a spot. All materials needed to collage are provided but feel free to bring your own materials too. All are welcome. Refreshments and snacks are provided. Sign up.
Image from Queer Collage Collective
For Families
In-Person, 11 September, 23 October, 13 November and 4 December, 2–3:30 pm
Registration for all dates has been filled. Creation Station is a free studio program designed to give families and children ages 2 and up an exploratory artmaking experience. Art educators ignite curiosity through painting, drawing, clay and mixed media activities. Creation Station takes place in the bright and airy André Biéler Studio.
Creation Station for families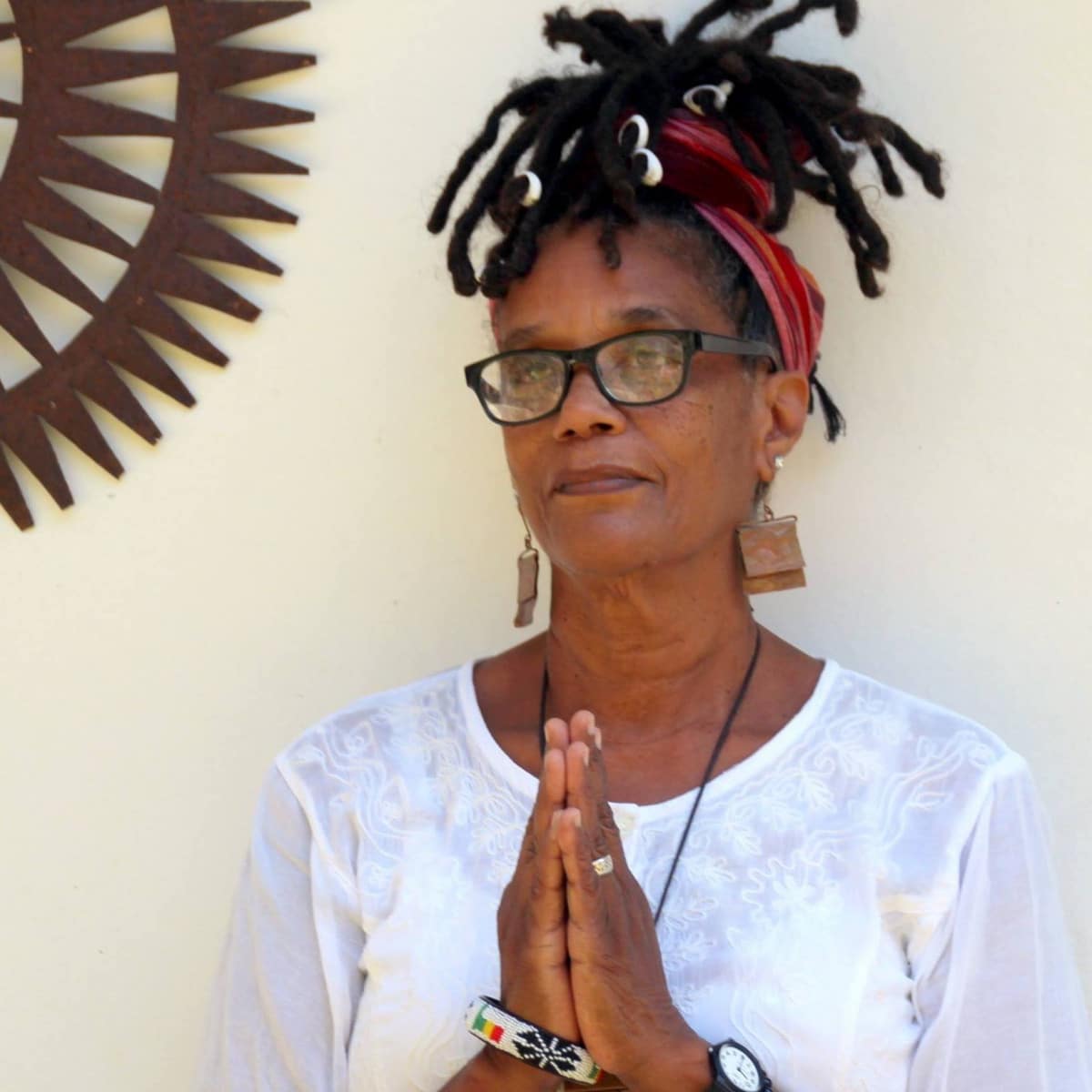 Portrait of Winsom Winsom. Courtesy of the artist
Looking Ahead
Conversation with Winsom Winsom and Dr Andrea Fatona

In-Person at Agnes
17 September, 1:30–3 pm
Sign up
Free movement class for those living with Parkinson's, their caregivers and loved ones.
13 September, 11 October, 8 November 2022
10:30–11:30 am
Sign up
In-Person (André Biéler Studio)
Thursdays 15 September–17 November, 4­–6 pm
Sign up
Queen's University
36 University Avenue
Kingston, Ontario
Canada K7L 3N6
Agnes Etherington Art Centre is situated on traditional Anishinaabe and Haudenosaunee Territory.