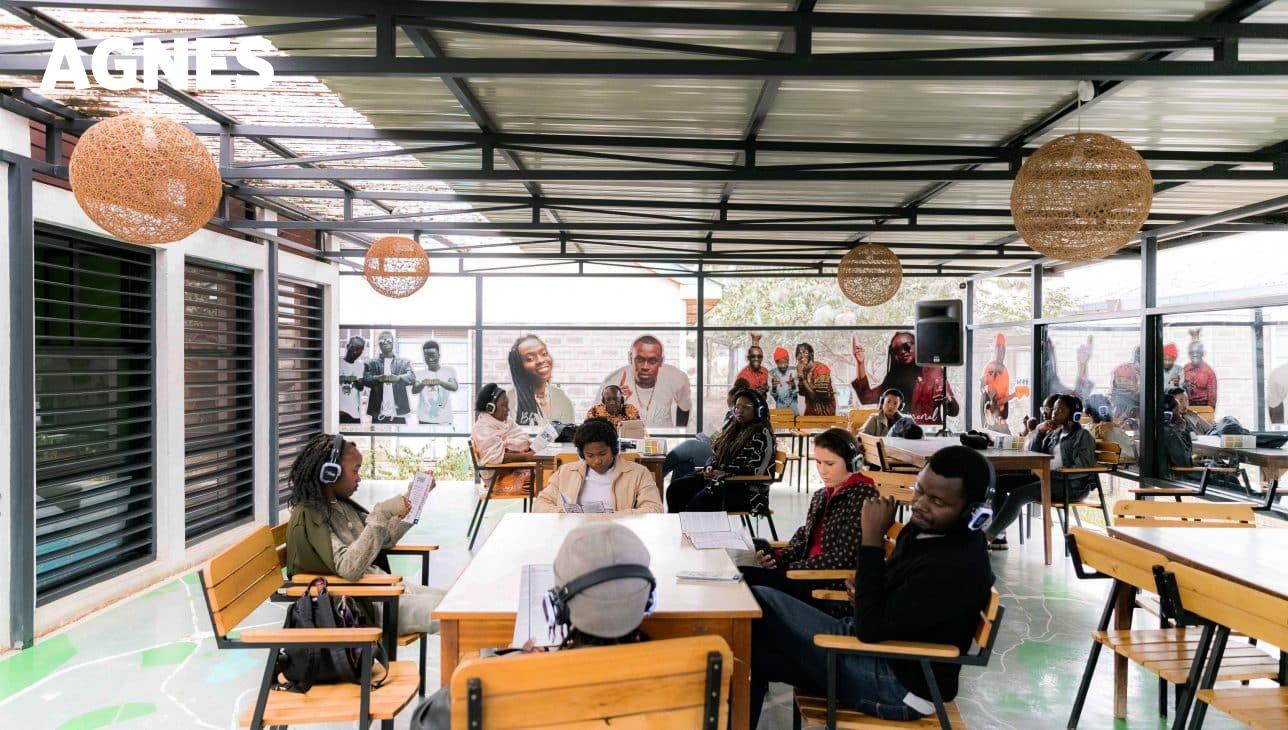 This Week at Agnes
With Opened Mouths Podcast (Episode 5)
Released 26 May 2023
Chao Tayiana Maina shares her pathways into the digital humanities and metadata with Qanita Lilla. Framing new structures for African knowledges, she has combined a lifelong love of history with innovative technologies. For Chao, translating history into the digital sphere requires an understanding that information in the archives has a living relevance to real people's lives. The digital sphere is therefore an important part of history-making and the cultural record, and Chao's practice has evolved from telling untold stories to holding colonialism to account. Listen now! >
New episodes of the second season are released monthly on Digital Agnes and distributed by our partners at CFRC 101.9 FM to popular podcasting platforms, including Apple Podcasts and Spotify. Supported by The George Taylor Richardson Memorial Fund, Queen's University; the Justin and Elisabeth Lang Fund; and Young Canada Works Building Careers in Heritage, a program funded by the Government of Canada.
Hero image: Launch of the Myth of Development audio archive at the Eastlands Library, Nairobi. The Myth of Development podcast is produced by Chao Tayiana, Mumbi Kanyogo and Muthoni Mwangi.
Art and Well-being
In-Person, 1 and 8 June, 4­–6 pm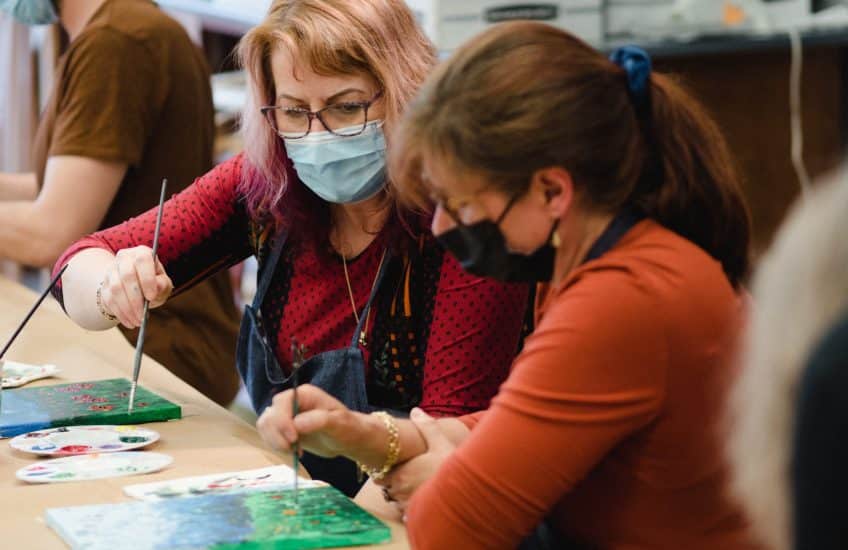 Artmaking is innately therapeutic and can improve general well-being. We invite adults 16+ to join us and explore the creative process through experimentation and play. Art Hive is free; materials are provided and no prior art experience is necessary. If you are looking for guidance, Harper Johnston, art therapist and facilitator, is onsite to offer support through suggestions and encouragement.
Save these Dates!
Agnes Reimagined Sharing and Talking Circles
15 July, 23 September and 2 December, 1–3 pm
We are pleased to announce the next round of talking and sharing circles in our ongoing community-engaged design process for Agnes Reimagined. Led by our collaborator, Anishinaabe-kwe Georgina Riel, these sessions are aligned with various key moments for KPMB Architects who are listening to what people are bringing to the table and incorporating these ideas, suggestions and values into the various design iterations.
Everyone is welcome. July's session is both in-person and online, with ASL. There are snacks and refreshments too.
"Agnes's Living Room." Ground floor concept for Agnes Reimagined. Rendering by Studio Sang courtesy of KPMB Architects
Academic Engagement and Community Engagement
June–October 2023
Agnes will host multiple workshops for all faculty interested in integrating Agnes's programs and activities into their syllabi this summer and fall. This initiative is a collaboration between Agnes and the Centre for Teaching and Learning. It is facilitated  by Associate Curator of Academic Outreach and Community Engagement, Nasrin Himada, and Associate Director of Centre for Teaching and Learning, Yasmine Djerbal. If you are interested in participating, we ask that you contact us right away at: nasrin.himada@queensu.ca.
Open Secret: Screening, Conversation + Workshop with Parastoo Anoushahpour. Photo: Garrett Elliott
Agnes is hiring!
Apply by 30 June 2023
The Education Assistant contributes to developing and realizing new education programs. Gain valuable experience in public programming, project management and education in a museum setting!
Read more and apply by 30 June 2023 >
The successful candidate must be eligible for the Young Canada Works at Building Careers in Heritage program. Salary: $17/hour (35 hours/week, for 27.5 weeks, 18 September 2023–29 March 2024)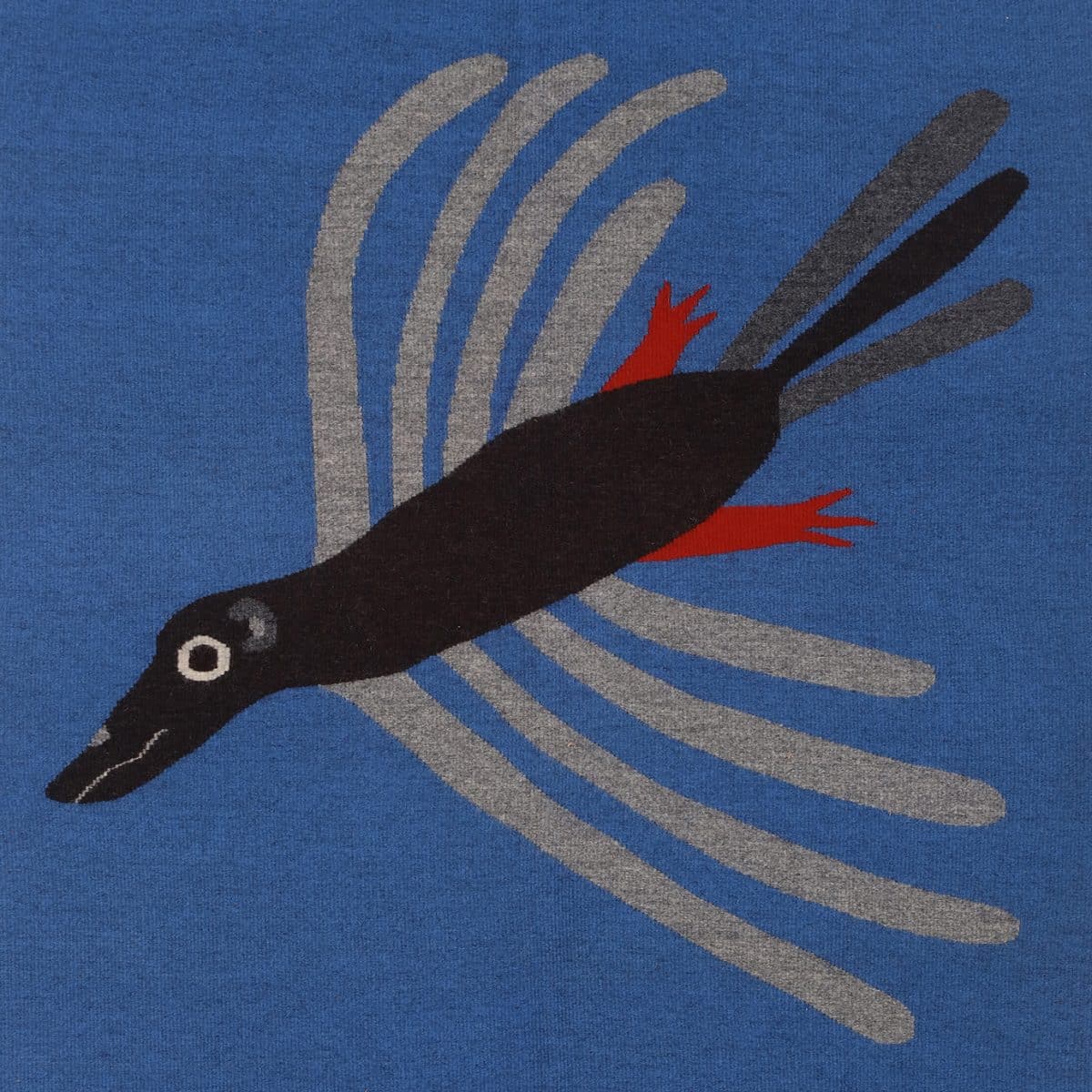 Malaya Akulukjuk, Untitled (Bird) (detail), around 1978, wool. Gift of Guardian Capital Group Limited, 2020. Photo by Bernard Clark
Looking Ahead
Agnes's galleries are reopening 1 July!

Visit and see Emergence: A Recent Gift of Indigenous Art. Enjoy our extended Summer Hours (July–August): Open 7 days a week! 10 am–4:30 pm and Thursday, open until 9 pm. Free admission, always.
14 July 2023
Members' Preview, 5–6 pm
Public Reception, 6–8 pm
Sign up >
Queen's University
36 University Avenue
Kingston, Ontario
Canada K7L 3N6
Agnes Etherington Art Centre is situated on traditional Anishinaabe and Haudenosaunee Territory.