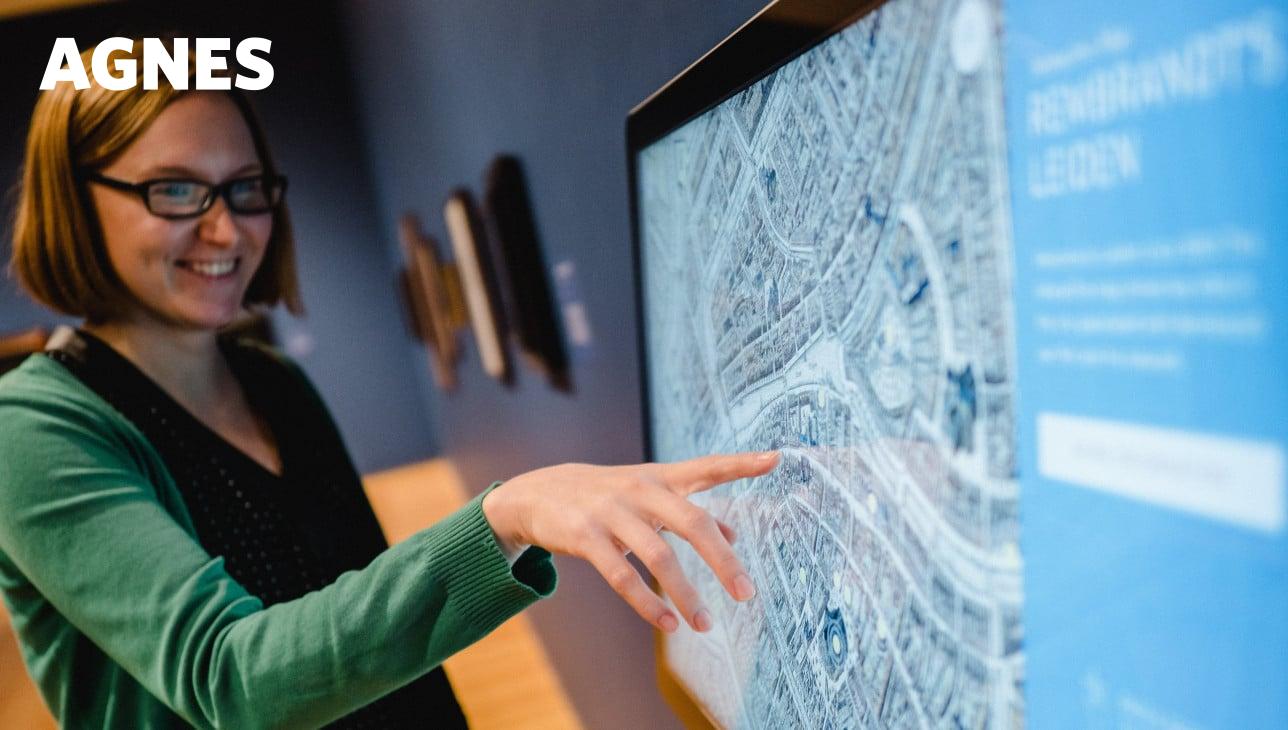 This Week at Agnes
Digital Strategy
3 February 2020
Agnes is committed to continuously growing and improving its engagement with its visitors, particularly in today's climate of rapid technological change. Agnes has engaged Nordicity to develop a Digital Strategy for the art museum that will include recommendations for our digital presence online and in-gallery.
As part of this process, Agnes is conducting a survey to better understand how audiences are currently engaging with Agnes through digital technology, and how Agnes's audiences might like to engage with the art museum digitally in the future. Your time is valuable, and your feedback is important. The survey is short and should take less than 5 minutes to complete.
This survey will provide us with important information about how you, our audiences and visitors, would like to interact with Agnes digitally.
An in-gallery interactive map of Rembrandt's Leiden from the exhibition Leiden circa 1630: Rembrandt Emerges.
Public Lecture and Reception
Thursday 6 February, 6–8 pm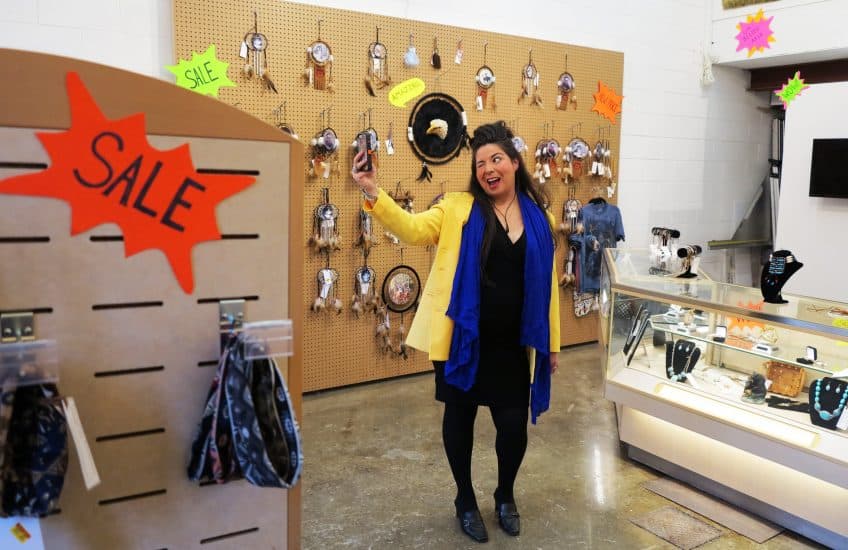 Ursula Johnson is the 2020 Koerner Artist-in-Residence in Queen's BFA (Visual Art) Program. Known for place-based performances in which she employs cooperative didactic intervention, Johnson is a performance and installation artist of Mi'kmaw First Nation ancestry. She graduated from the Nova Scotia College of Art and Design and has participated in over 30 group shows and 5 solo exhibitions. In 2017, her work was recognized by the Sobey Art Award. This talk is free and open to the public; a reception follows.
This residency and lecture are made possible by the generous support of the Koerner Foundation.
Ursula Johnson, Heidi visits The Indian Truckhouse of High Art, Central Art Garage, 2018
Photo: Leah Snyder
Thursday Tour
Thursday 6 February, 12:15–1 pm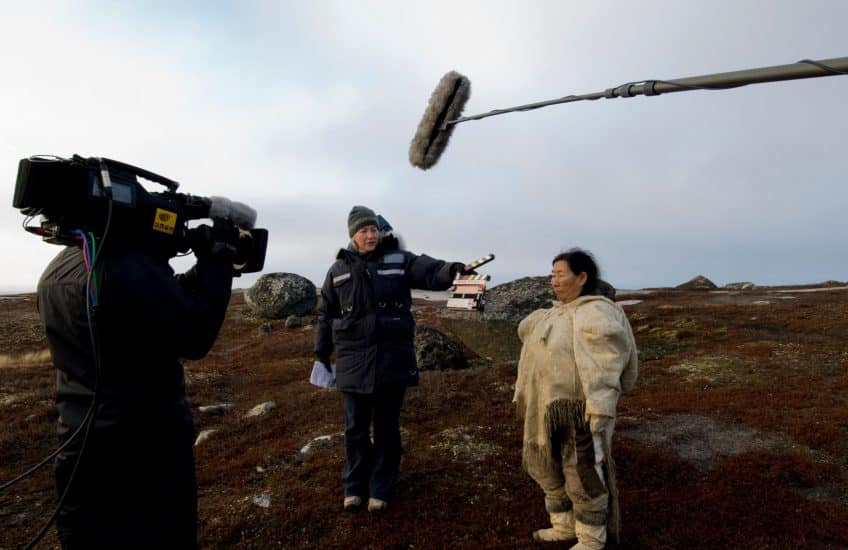 This free, lunch-hour exhibition tour is available on a drop-in basis.  A friendly and informed community docent will meet you in the Atrium before the guided gallery tour. Inuuqatikka: My Dear Relations features video works, ephemera and production material created by Arnait Video Productions, the world's leading women-centered Inuit filmmaking collective.
Oana Spinu, Before Tomorrow (production still), copyright Arnait Video Productions, 2009
Inside Agnes: Music and Art Series
Sunday 9 February, 2–3:30 pm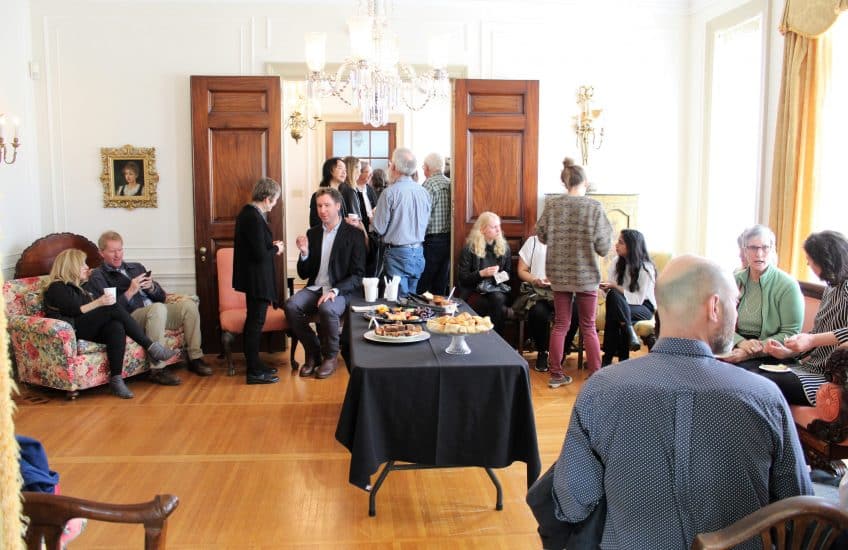 Instigated and organized by dedicated member volunteers, INSIDE AGNES is a popular, informal community engagement program featuring musical performance, tea and insider art presentations by gallery staff and special guests. Join us this weekend: INSIDE AGNES is free and all are welcome.
Spencer Evans and Doug Stewart play a mix of classic tunes and Jazz standards by Antonio Carlos Jobim, the Beatles, João Gilberto and others, with Evans on clarinet and Stewart on acoustic guitar, in a predominantly Bossa style.
Following tea, at 3 pm, enjoy an insider art talk with Charlotte Gagnier, Program Assistant. Charlotte Gagnier will discuss the history of the student docent program at Agnes and offer a glimpse into the process of developing our most recent school program Art Quest.
For Families
Sunday 9 February, 2–3:30 pm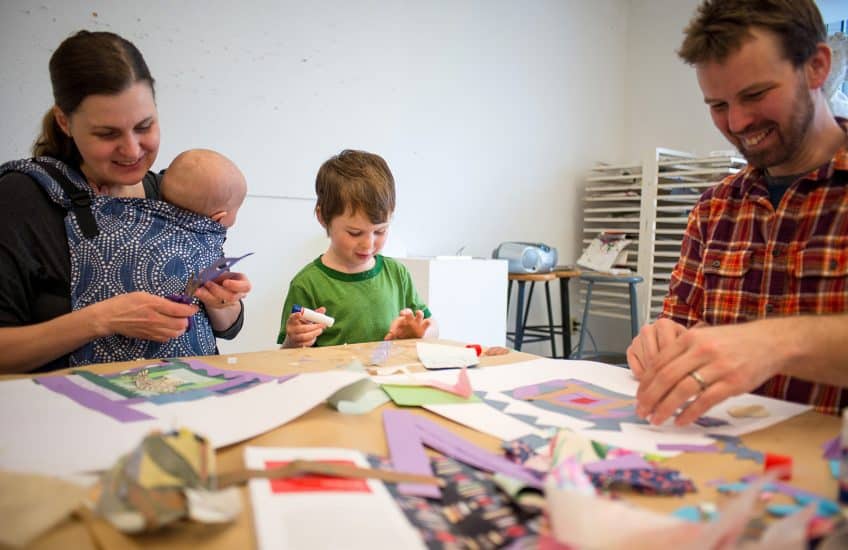 Free and fun sessions for children and their caregivers to get creative with qualified educators in the bright and airy André Biéler Studio. Sign up to save your spot.
Agnes members Laura Watt and Ryan Randall take part in a family program in the Studio.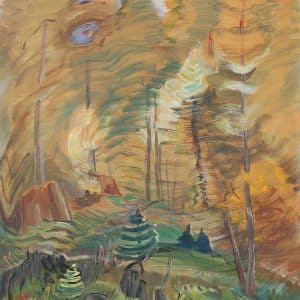 Emily Carr, Young and Old Trees, 1935, oil on paper, mounted on panel, from the exhibition Face of the Sky.
Looking Ahead
Featuring Face of the Sky
20 February, 12:15–1 pm
Encaustic Art with Julie Davidson Smith

Saturdays 22 February–7 March 2020
Thursdays to 2 April, 4–6 pm
Friday 27 March, 9 am–5 pm
Queen's University
36 University Avenue
Kingston, Ontario
Canada K7L 3N6
Agnes Etherington Art Centre is situated on traditional Anishinaabe and Haudenosaunee Territory.