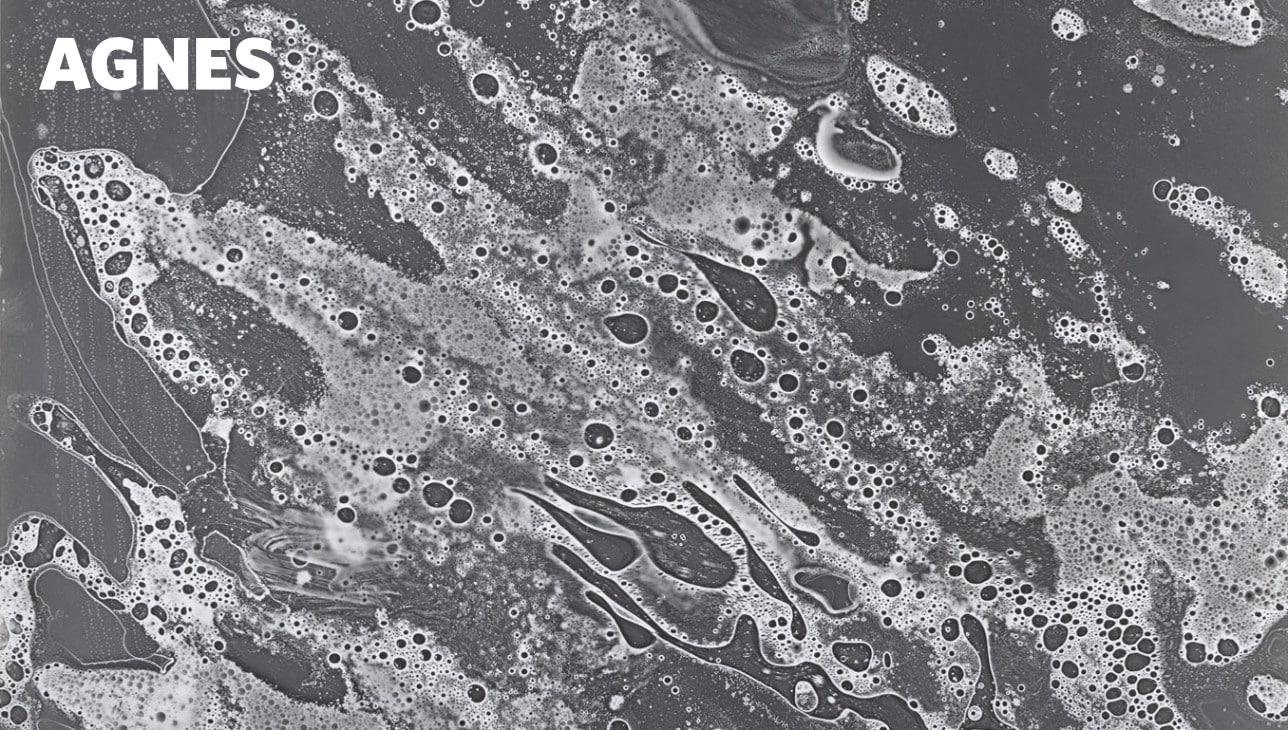 This Week at Agnes
Temporary closure
Agnes will remain closed in compliance with the province-wide lockdown to curb the spread of COVID-19. All online programming will continue as planned.
Nadia Lichtig, Dust (Reinigungsarbeiten) 5 (detail), 2020, photogram on paper. Collection of the artist. On view in Drift: Art and Dark Matter.
Access from anywhere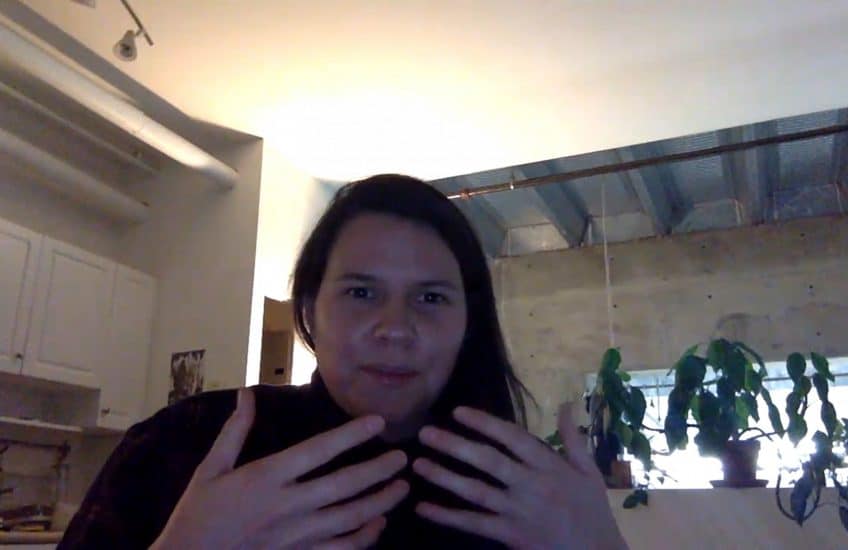 Go behind-the-scenes and see the process of making this multi-faceted interdisciplinary project a reality in the online extension. The in-person exhibition is on view through 30 May and then embarks on a national tour.
Drift: Art and Dark Matter is a residency and exhibition project generated by the Agnes Etherington Art Centre, the Arthur B. McDonald Canadian Astroparticle Physics Research Institute and SNOLAB.
Anne Riley, the heart of the matter (still), 2020, video with sound. Collection of the artist.
Art Class for Adults
Online, Thursdays 15 April–17 June, 6:30–8:30 pm (ET)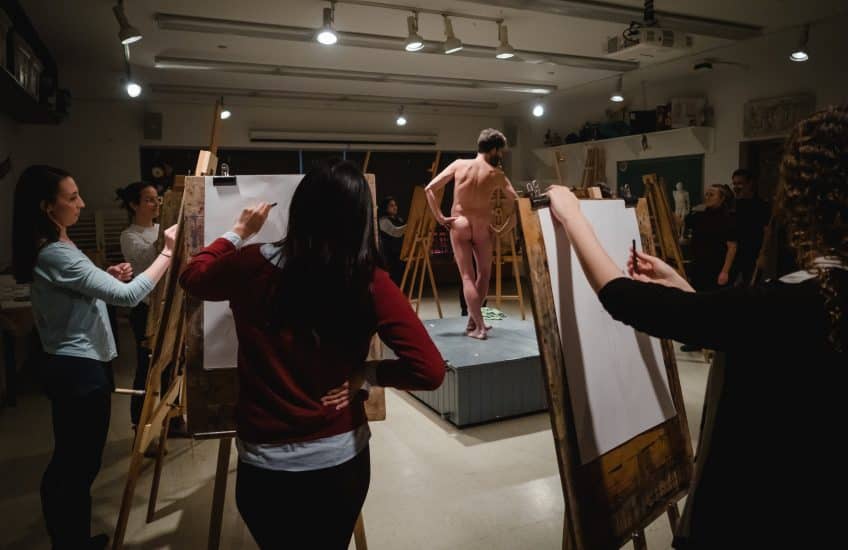 Artist Daniel Hughes offers a 10-week online course in life drawing. Participants use graphite pencil, ink and charcoal in exercises of gesture, contour, outline and tonal modelling while learning basic anatomical relationships and methods of drawing the human form. This course is for participants of all experience levels.
Fee: $200, $185 members. Register or Apply for a Bursary
Artist Daniel Hughes leads a life drawing class in the Studio, Winter 2020.
For Kids
Online, 12–16 April, 9–10:30 am and 1–2 pm (ET)
This popular program filled quickly. A group of children celebrate their spring break from home with Agnes art educator Emebet Belete as she guides campers through creative activities using the technique of collage and other mixed media processes, using supplies provided in the Agnes Art Kit.
Looking ahead, our Agnes Art Camp at Home happens throughout the month of July.
Portrait of Emebet Belete
School Program
11 May–24 June 2021
Two engaging school programs are offered this season. Elementary schools explore Nocturne for grades 1-6 and What's so funny? Elementary schools analyze caricature for grades  5-8. Teachers are invited to book online.
Horatio Walker, Turning the Harrow – Early Morning (detail), 1898, oil on canvas. Purchase, Chancellor Richardson Memorial Fund and the Gallery Association, 1994. On view in Nocturne.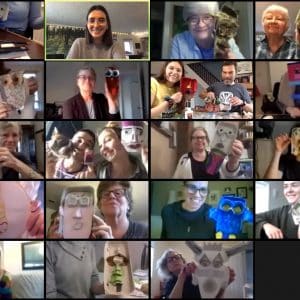 Virtual Art Hive @Agnes
Queen's University
36 University Avenue
Kingston, Ontario
Canada K7L 3N6
Agnes Etherington Art Centre is situated on traditional Anishinaabe and Haudenosaunee Territory.