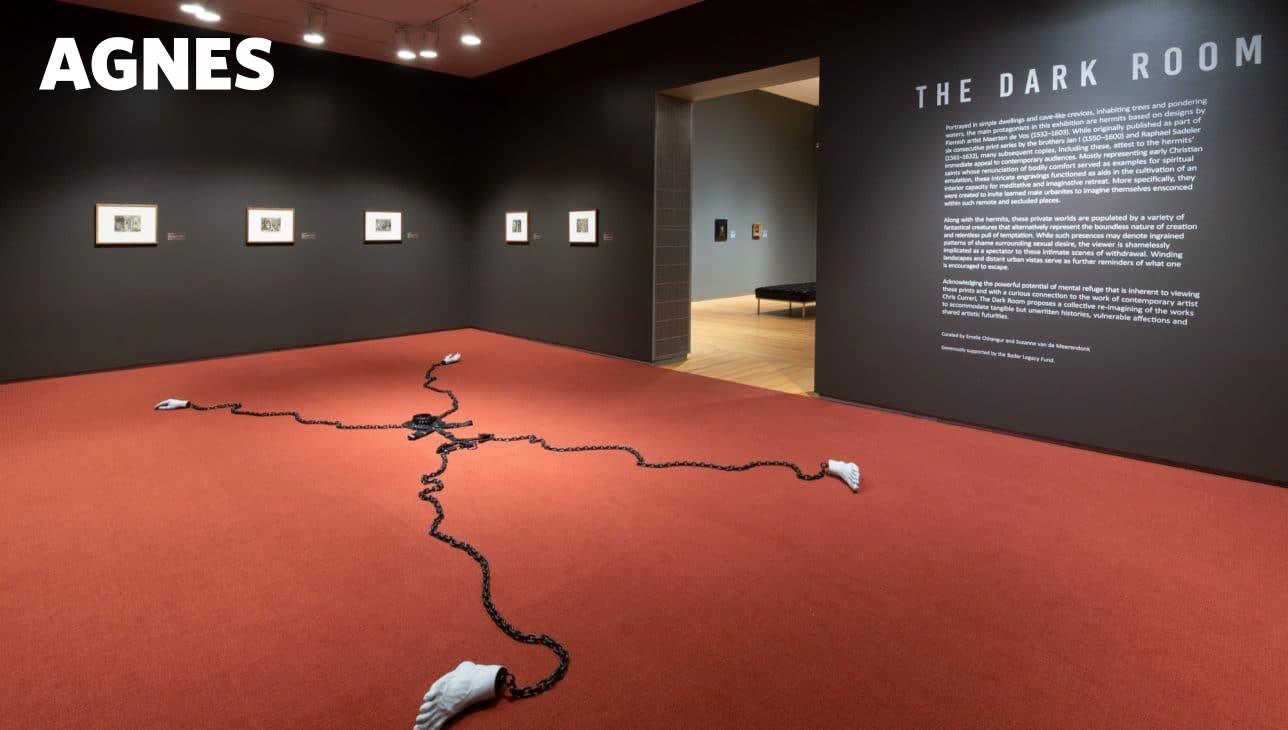 This Week at Agnes
In the galleries
To 10 July 2022
Berlin Reed: Brown Butter, The Dark Room, Hidden Currents: Koerner Artist-in-Residence Prints and the current iteration of  Collection Count + Care are on view until Sunday 10 July.  Visit Agnes before these exhibitions are gone!
Installation view of The Dark Room. Photo: Paul Litherland
In-Person at Agnes, 10 July, 6–9 pm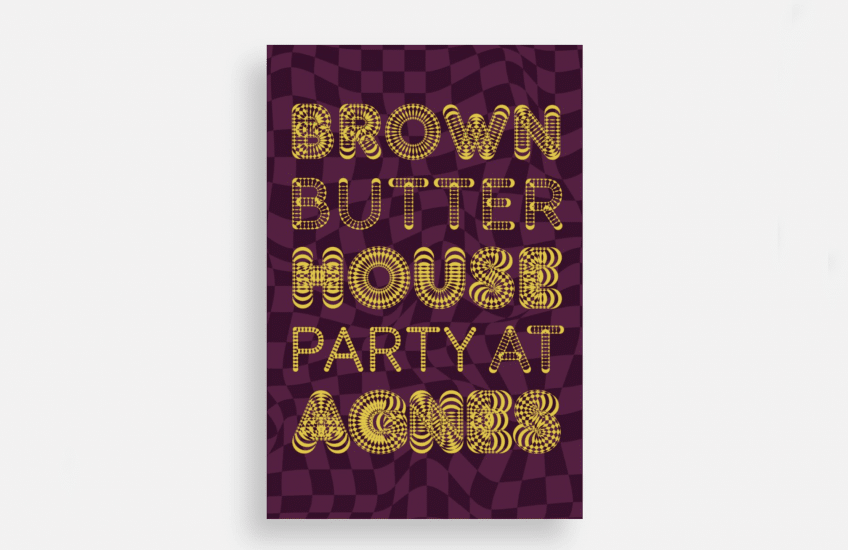 Celebrate the last day of Brown Butter in Etherington House. Montreal's DJs Scott C and Alexis Charpentier close the exhibition with a house party full of old-school flavour. Snacks by Kingston's Munchy Guru.
Please note, that capacity is limited. Register for your free ticket to save a place. We may not be able to accommodate dietary restrictions.
Brown Butter is a conversation between Black Canadian artists presented as a six-week multi-disciplinary exhibition by Gastro Curator, Berlin Reed. This project pairs chefs Rawan Ali, Marissa Leon-John and Bashir Munye with artists Jade Fair, Kama La Mackerel, Kosisochukwu Nnebe, Odeimin Runners Club, Rye, Gloria C. Swain and Syrus Marcus Ware.
Brown Butter House Party at Agnes graphic. Design by Vince Perez
June 2022–June 2023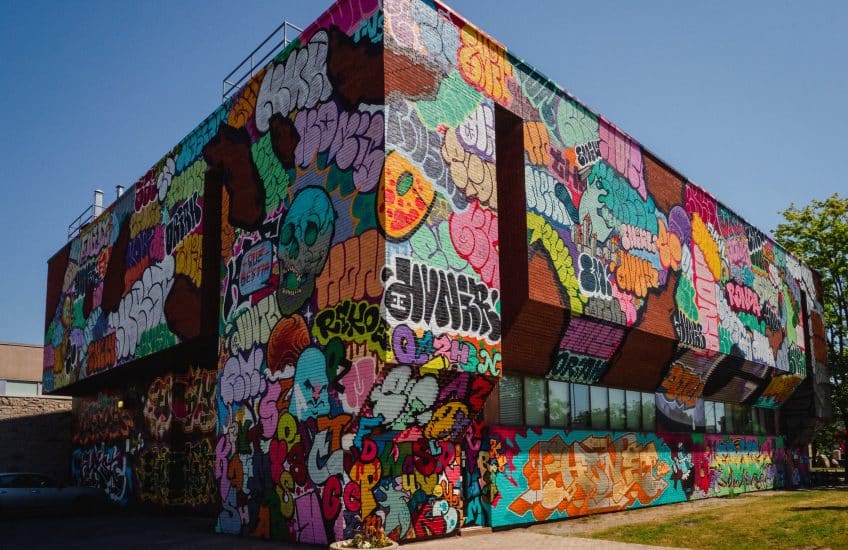 Transformations is getting a lot of attention! Artists Oriah Scott, EronOne, HONE, HUNGR, AJ Little, Emily May Rose and guest graffiti artists from across the Montreal-Toronto corridor completed their installation! The site-specific commission remains on view until summer 2023. Read more.
Curated by Oriah Scott
The residency, large-scale, site-specific commission and experiential education initiative are conceived and produced by Emelie Chhangur, Agnes Director and Curator in partnership with Patricia Smithen, Assistant Professor, Paintings Conservation and Director, Art Conservation Program, Queens University.
Generously funded by the Stonecroft Foundation and the City of Kingston Arts Fund, Kingston Arts Council.
Installation view of Transformations. Photo: Tim Forbes
Upcoming Exhibition
16 July–4 December 2022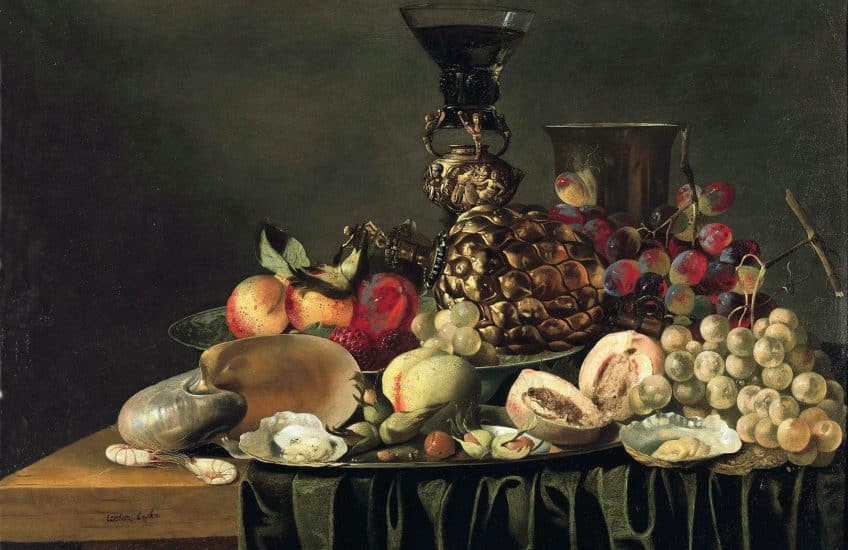 The Fabrics of Representation draws from a variety of Agnes's collections to highlight how European painting genres such as still life, portraiture and history painting employed elements of increasingly global material culture to new representational ends. In addition to realistically rendering a large variety of surfaces and textures, painters were advised to combine their skills in observation with their imagination to invent deceptively lifelike compositions. Representation, in this sense, takes on a double meaning—of artistic likeness as well as a complex process of signification. Works on display include recently acquired seventeenth-century Dutch and Flemish paintings by Carstian Luyckx, Pieter Claesz, Constantijn Verhout and Jan van Noordt.
Curated by Suzanne van de Meerendonk and generously supported by the Bader Legacy Fund.
Carstian Luyckx, Still Life with Gilt Cup, Glass Holder, Silver Beaker, Nautilus Shell, Fruit and Oysters Arranged on a Draped Ledge, around 1650, oil on copper. Agnes Etherington Art Centre. Gift of Isabel Bader, 2021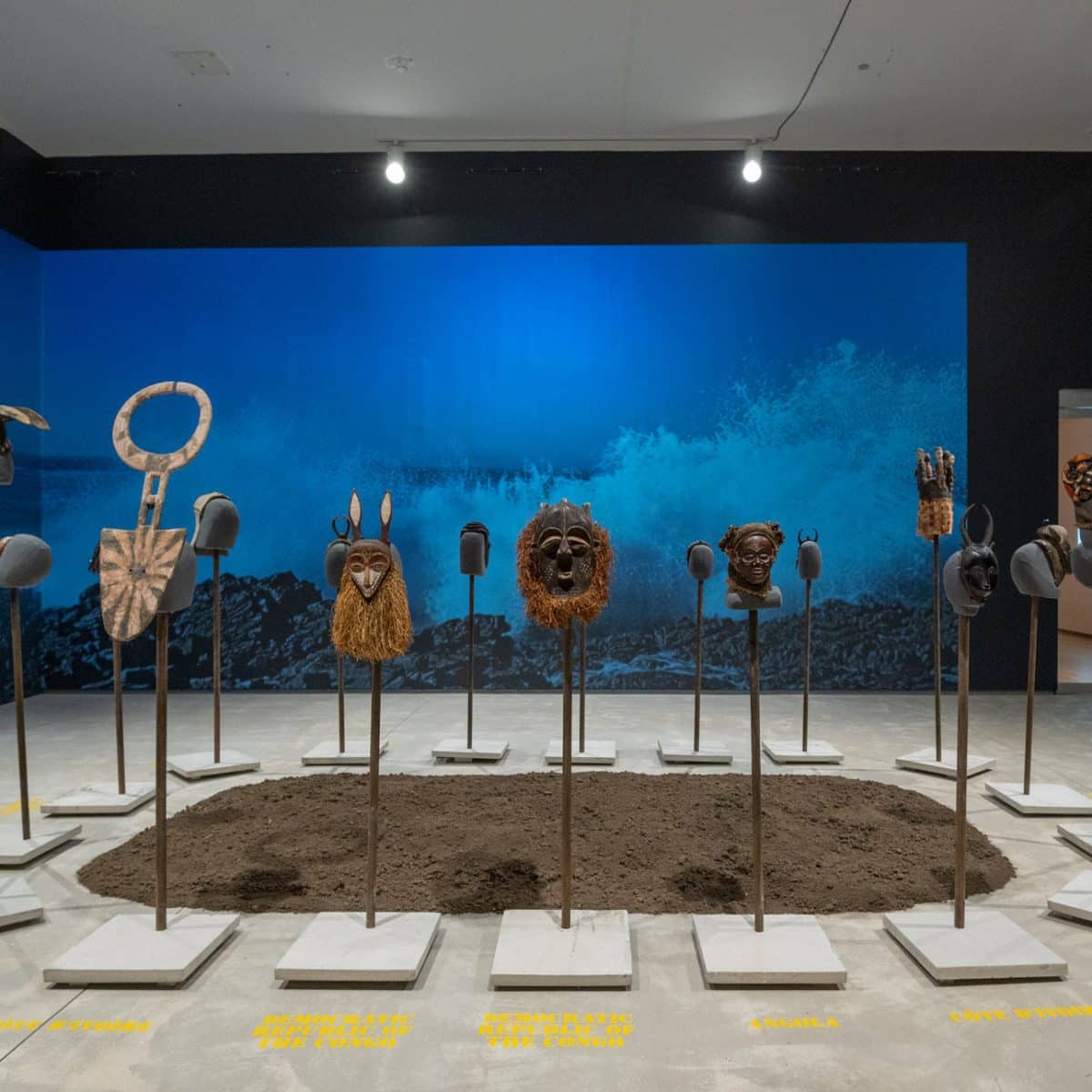 Installation view of With Opened Mouths. Photo: Paul Litherland
Looking Ahead
In-Person at Agnes
Tuesdays 19 July, 13 September, 11 October, 8 November 2022
10:30–11:30 am
Free movement class for those living with Parkinson's, their caregivers and loved ones.
Sign up for one session or all!
An Institute for Curatorial Inquiry

In-Person, 14–19 August 2022
Free and open to the public
Registration is now open! Sign up
Queen's University
36 University Avenue
Kingston, Ontario
Canada K7L 3N6
Agnes Etherington Art Centre is situated on traditional Anishinaabe and Haudenosaunee Territory.