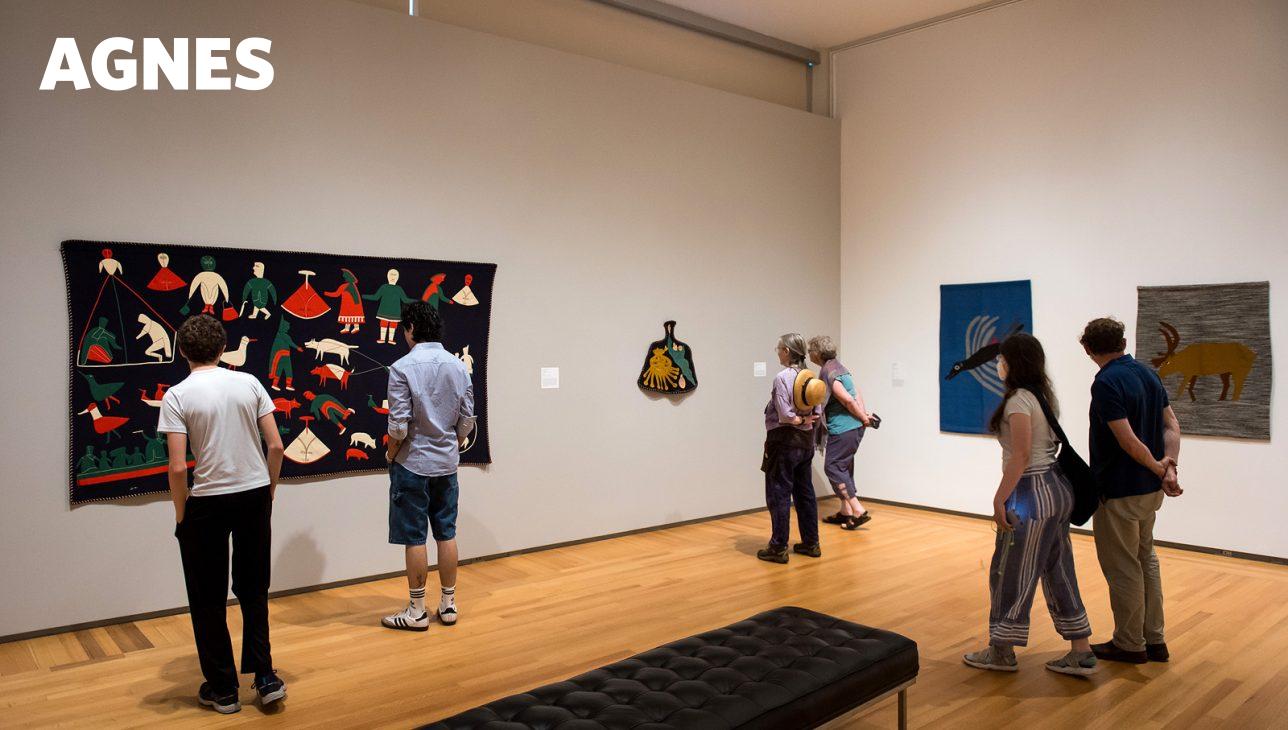 This Week at Agnes
In the Galleries
Free admission always
Emergence is on view and highlights important early and mid-career works of art by Malaya Akulukjuk, Kenojuak Ashevak, Irene Avaalaaqiaq, Robert Houle, Alex Janvier, Norval Morrisseau, Jessie Oonark and Parr, among others. These artists shaped new artistic markets and became influential advocates and innovators in the field of contemporary and Indigenous art, forging paths for future generations of artists.
Fall hours have started! We are open Saturday and Sunday, 1–5 pm; Tuesday–Friday, 10 am–4:30 pm, and on Thursdays, until 9 pm! Closed on Mondays. Free admission, always.
Installation view of Emergence: A Recent Gift of Indigenous Art. Photo: Garrett Elliott
Welcome back students
8 and 16 September 2023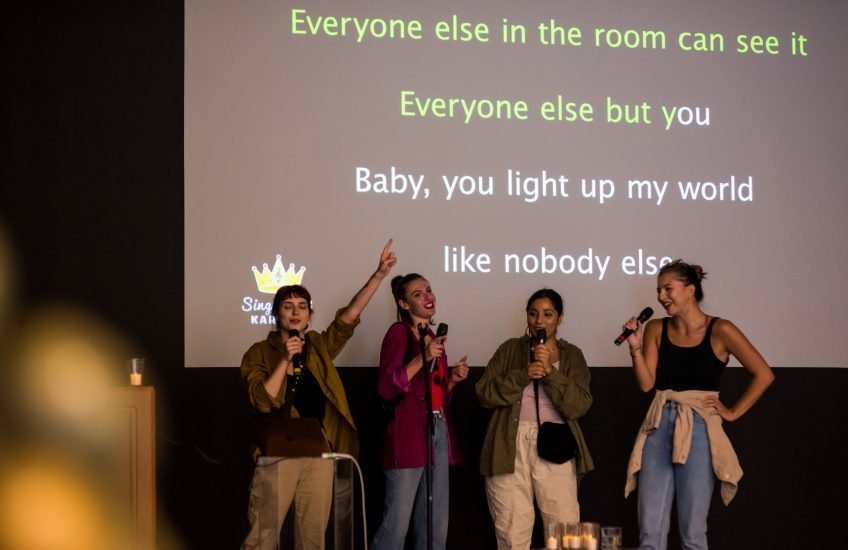 Queer Karaoke Dance Party
8 September, 4–7 pm
Free, sign up >
For the second consecutive year, Queen's graduate student Fan Wu brings his hosting talents to Agnes's Queer Karaoke Dance Party! Enjoy the bar and refreshments. All are welcome, grads and undergrads!
Queer Collage Collectives Party
16 September, 2–5 pm
Free, sign up >
Don't miss Queer Collage Collectives Party in Agnes's Atrium for an afternoon of music with a live DJ, and creating art with fellow queers from Queen's! All materials needed to collage are provided but feel free to bring your own materials too. Refreshments and snacks are provided. All are welcome.
Queer Karaoke Dance Party, 2022. Photo: Garrett Elliott
An invitation
21 September, 6–8 pm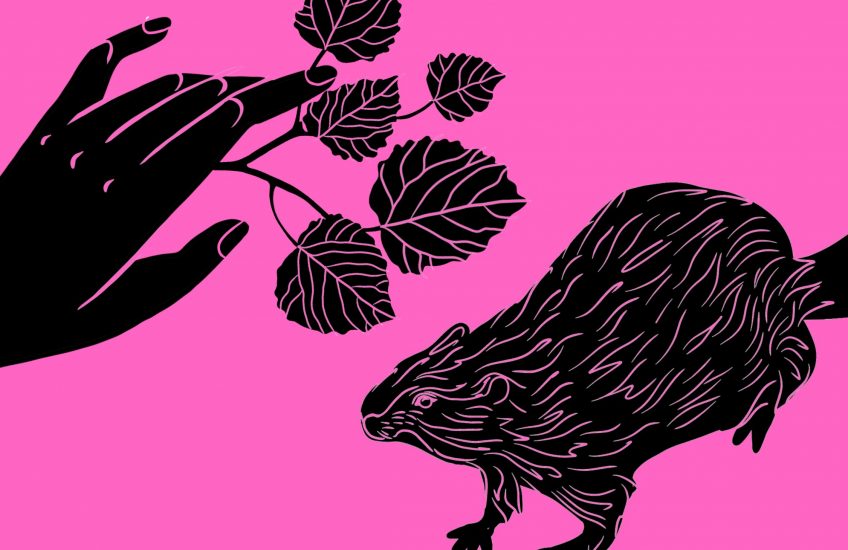 How can we honour land with the stories we tell? What does it mean to be local? Join spoken word poet and storyteller Billie the Kid and artist Jill Glatt at this unique opportunity to learn storytelling techniques and contribute to an exhibition that is on view at Agnes this winter.
Community members are encouraged to bring their memories and stories of Belle Island to the workshop circle. The workshop will be recorded, and at all stages of the workshop participants have the option to be on or off record. Participants whose stories and/or recordings are used in the project will be financially compensated and credited. All are welcome and no experience is required. Read more about Billie and Jill and sign up >
Illustration for Storytelling and the Land. Courtesy of Jill Glatt
Art and Well-being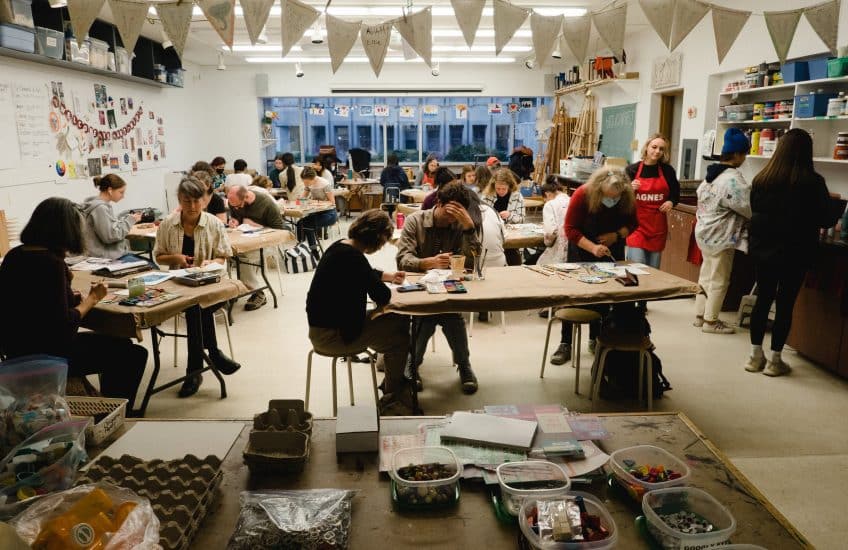 Art Hive @Agnes
Thursdays, 14 September–16 November 2023
4­–6 pm
Artmaking is innately therapeutic and can improve general well-being. We invite adults 16+ to join us and explore the creative process through experimentation and play. Art Hive is free; materials are provided and no prior art experience is necessary. Facilitated by Harper Johnston, art therapist.  Learn more and sign up >
Deep Looking: Emergence
26 September, 12:15–1 pm
Slow down, observe, relax. Guided by Agnes docents, this contemplation practice allows for relaxation and new insights. Sign up >
Digital Agnes: With Opened Mouths Podcast
New Episode!
Emelie Chhangur, Agnes's Director and Curator talks with Qanita Lilla about her radical curatorial practice in the latest With Opened Mouths Podcast. Growing up in Paris, Ontario in an assimilationist paradigm, she talks of harnessing experimentation and rejecting the confines of the status quo. Listen now >
With Opened Mouths Podcast cover with Emelie Chhangur
Opportunities
Apply by 14 September 2023
Agnes Docents volunteer in a team environment where they learn and talk about visual culture, artistic practice, art education and public speaking. They provide welcoming access to Agnes programs and collections for diverse audiences. We've combined our student and community docents into a single program. All are welcome! Read more >
Studio time for families
17 September, 2–4 pm
This month's Creation Station registration has filled! This free studio program designed to give families and children ages 2 and up an exploratory artmaking experience. Art educators ignite curiosity through painting, drawing, clay and mixed media activities. All materials are provided.
Creation Station, 2023. Photo: Tim Forbes
For Artists
Upcoming Deadline: 15 September 2023, at 1 pm ET
Agnes is a Recommender for the Ontario Arts Council (OAC) Exhibition Assistance Grants program. We invite visual, media and craft artists living in eastern Ontario (Region 4) to apply for financial assistance for costs related to a confirmed upcoming exhibition.
Agnes has two application deadlines this year: 15 September 2023, at 1 pm ET and 12 January 2024, at 1 pm ET. For program guidelines, click here.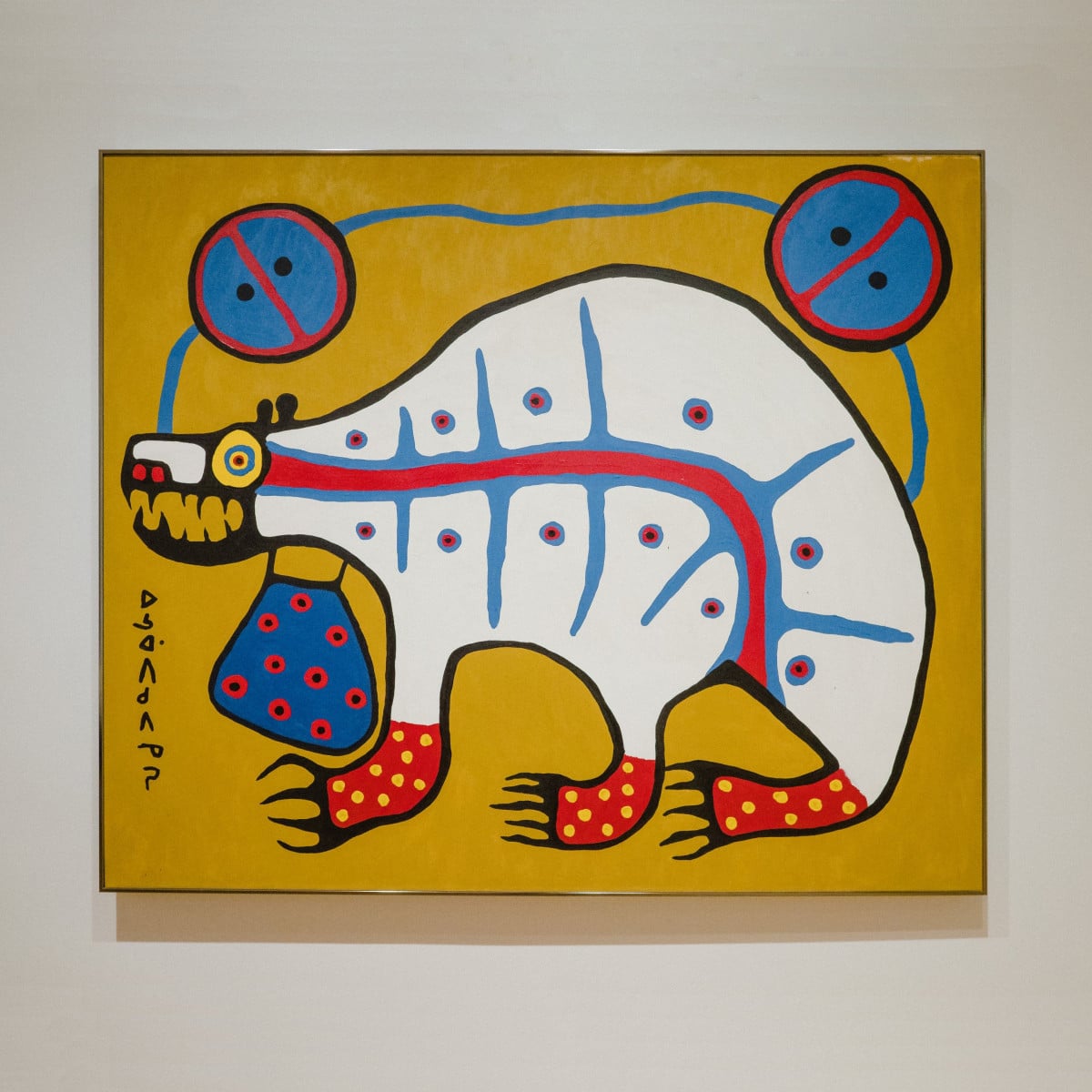 Norval Morrisseau, Sacred Medicine Bear, 1974, acrylic on canvas. Gift of Guardian Capital Group Limited, 2020. Permissions from the estate of Norval Morrisseau. OfficialMorrisseau.com
Queen's University
36 University Avenue
Kingston, Ontario
Canada K7L 3N6
Agnes Etherington Art Centre is situated on traditional Anishinaabe and Haudenosaunee Territory.