Grades 1–8
In-person, Tuesdays–Fridays 4 October–2 December, 10 am and 1 pm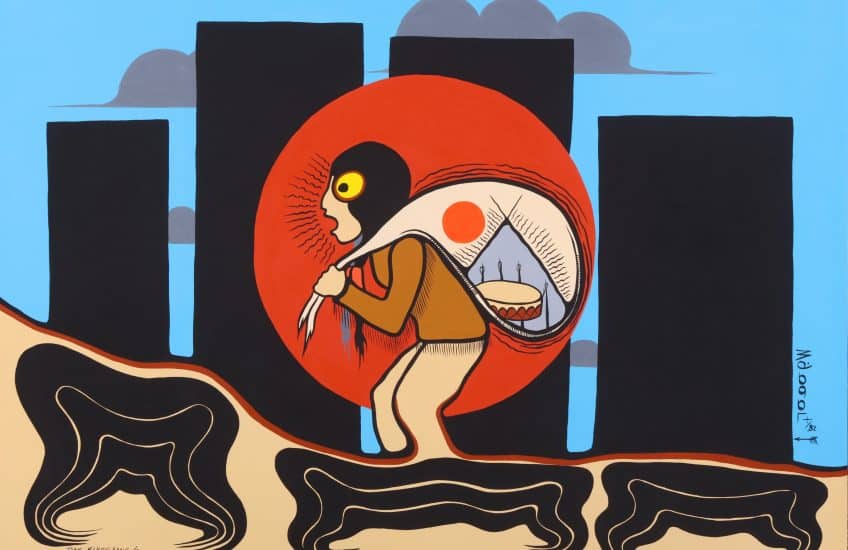 Students in grades 1–8 explore their other-than-human relations—land, animals, plant life—examining the role they play in protecting the land, followed by a workshop where they have the chance to reflect on and create a work of art portraying a place they most want to protect. The tour looks at relationships between us as a people and the environment while engaging with art by Robert Houle, Roy Kakegamic, Jane Ash Poitras, Joe David and more in the exhibition Land Protectors.
Fill out the booking request form and the Program Team will confirm your field trip time! We can't wait to have you visit in-person again.
Fee: $60/class (*Limestone District School Board is supporting their classes by covering this fee.)
The Student Docent training program is generously supported by the Lloyd Carr-Harris Foundation.
Roy Kakegamic, Survivor, 1982, acrylic on paper. Gift of David Clare, 2019