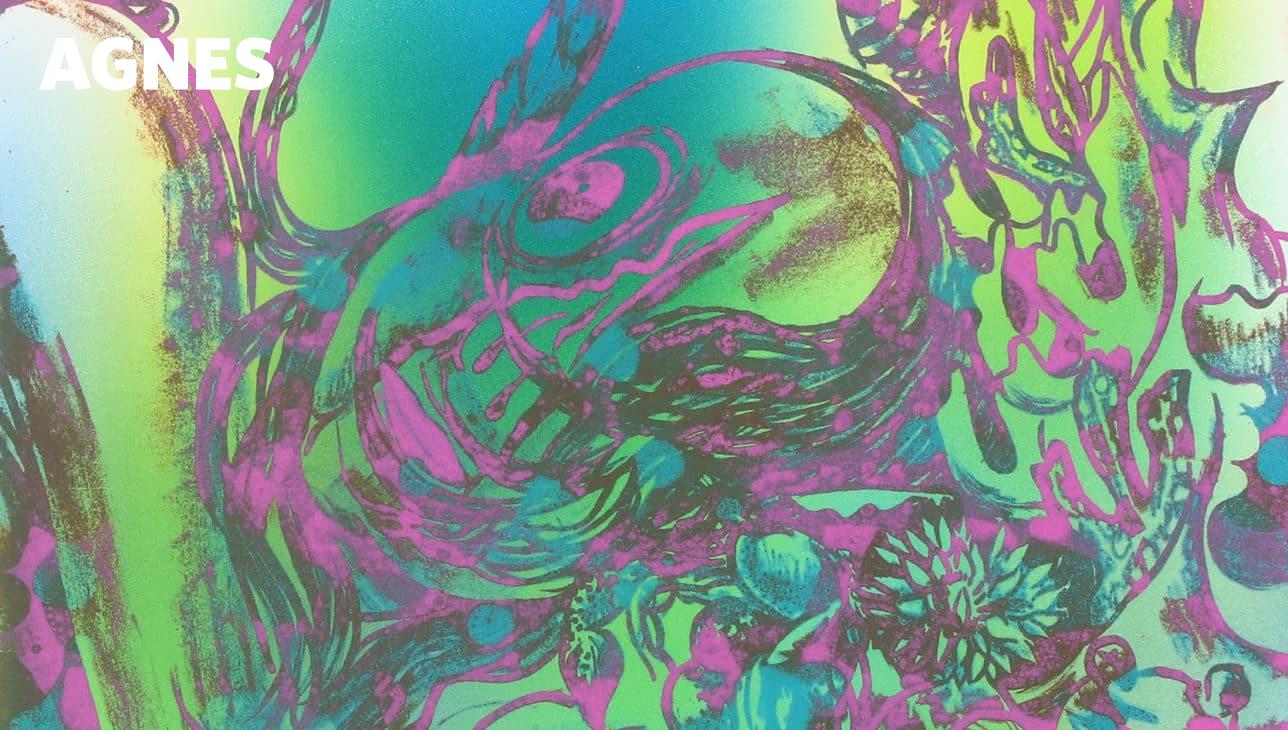 This Week at Agnes
In the Galleries
9 April–10 July 2022
For the past 20 years, the Koerner Artist-in-Residence Program has brought some of Canada's most innovative artists to Queen's for sustained periods of engagement. This exhibition brings together a selection of prints produced during these residencies to consider the relationship between art practice and artist-led pedagogy. As this is the first time these works are available to the public, it offers a unique glimpse of the rich history of collaboration between Queen's students, faculty and leading Canadian artists Stephen Andrews, Shary Boyle, Sean Caulfield, Kim Dorland, Geoffrey Farmer, Vera Frenkel, Luis Jacob, Jacqueline Hoàng Nguyen and Ursula Johnson. Prints from Master Printer and Professor Emeritus Otis Tamasauskas and Print Technician Ryan Laidman are also included.
Generously supported by The Koerner Visiting Artist Fund, The Fine Art/Visual Art Program and The Department of Art History and Art Conservation.
Hero image: Shary Boyle, Mermaid Seabed (detail), 2010, colour lithograph on paper, Queen's proof 1/1. Printed by Otis  Tamasauskas. Print Archive, Queen's BFA Program. Photo: Bernard Clark
Isabel and Alfred Bader Lecture in European Art
In-Person and Online, 14 April, 6–8 pm (ET)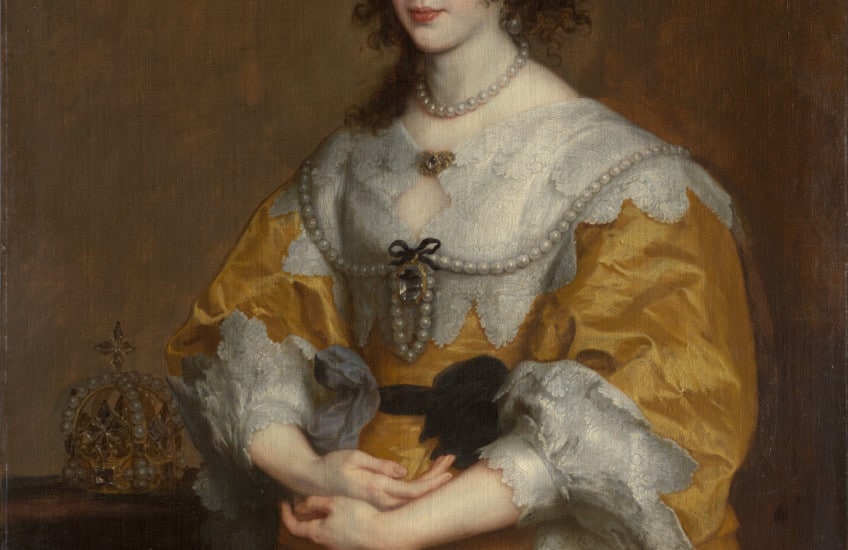 Karen Hearn, former curator at the Tate Britain and a world-renowned expert on British portraiture currently teaching at University College London, reflects on images of pregnant women from the sixteenth and seventeenth centuries. She contends that many images did, contrary to previous thought, portray women as overtly pregnant and for a variety of motivations.
This lecture is free and open to the public with ASL interpretation and live captioning. Galleries remain open until 9 pm. Sign up
This program is made possible through the generous support of Bader Philanthropies, Inc. Agnes is pleased to partner with the Queen's Lecture Series to host the Isabel and Alfred Bader Lecture in European Art.
Anthony van Dyck, Queen Henrietta Maria (detail), 1636, oil on canvas. The Metropolitan Museum of Art. Bequest of Mrs Charles Wrightsman in honor of Annette de la Renta, 2019
Thursday Tour
In-Person, 14 April, 12:15–1 pm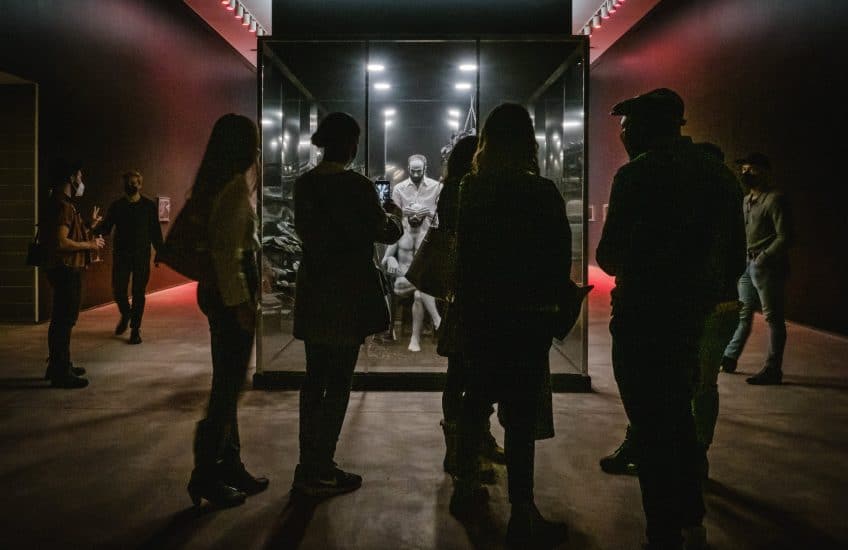 Gain a new perspective and understanding of current exhibition Chris Curreri: A Surrogate, A Proxy, A Stand-In. Join us for this free, in-person, lunch-hour tour led by our friendly Community Docents. Sign up
The Community Docent training program is supported by the Iva Speers Fund for Art Education.
Installation view of Chris Curreri: A Surrogate, A Proxy, A Stand-In. Photo: Tim Forbes
Making Art Work: Professional Development Series
Online, 19 April, 6–7:30 pm (ET)
Good enough is not enough. Not when it comes to presenting your portfolio. This workshop goes through basic do's and don'ts, so that when you present your portfolio people pay attention. David McClyment has been pitching portfolios for over 40 years as a professional fine artist. Sign up
Agnes Etherington Art Centre, Modern Fuel Artist-Run Centre and Union Gallery are pleased to co-present the 2021–2022 Professional Development Series. This program is supported by the Canada Council for the Arts.
Dave McClyment is his studio
Agnes Reimagined
In-person and online, 29 April and 11 June 2022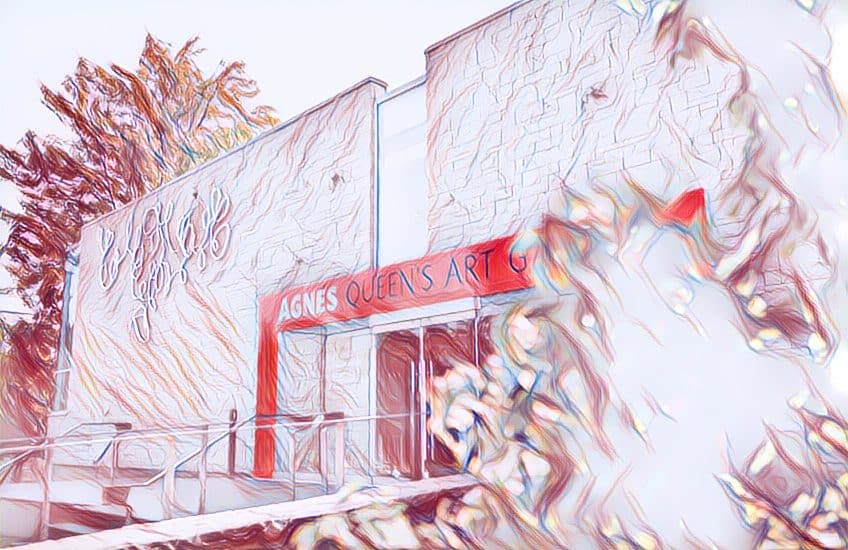 Traditional Indigenous Talking Circle
Facilitated by Georgina Riel-Waabishki Mukwa Kwe
On Zoom and In-Person, 29 April, 4–6 pm
Register by 25 April (Zoom)
Register (In-Person)
We welcome Katarokwi Indigenous community, Queen's Indigenous Students, Staff, Faculty and the broader community. This is the second Talking Circle. Each circle includes a discussion related to the various phases of the Agnes Reimagined project.
Talk Back Circle with a Feast to follow
Event facilitated by Erin Ball and Georgina Riel-Waabishki Mukwa Kwe
On Zoom and In-Person, 11 June, 2–5 pm
Register by 4 June (Zoom)
Register (In-Person)
We welcome members who participated in the Indigenous, EDI, Accessibility and Disability Talking  and Sharing Circles. A Feast follows to close the circles in a good way and offer gratitude to community members.
Questions? Please contact admin@rielculturalconsulting.ca
Engagement
Our public programs have been filling at record speed. This week's Deep Looking: Tom Thomson? The Art of Authentication is full, along with the upcoming Tetewatsinehta'rá:ron – let's all bead! workshop and all four weeks of Agnes Art Camp.
Tom Thomson's The Birch Grove, Autumn, 1915-1916, oil on canvas. Gallery of Hamilton. Gift of Roy G. Cole, Esq. in memory of his parents, Matthew and Annie Bell Gilmore Cole, 1967. On view in Tom Thomson? The Art of Authentication.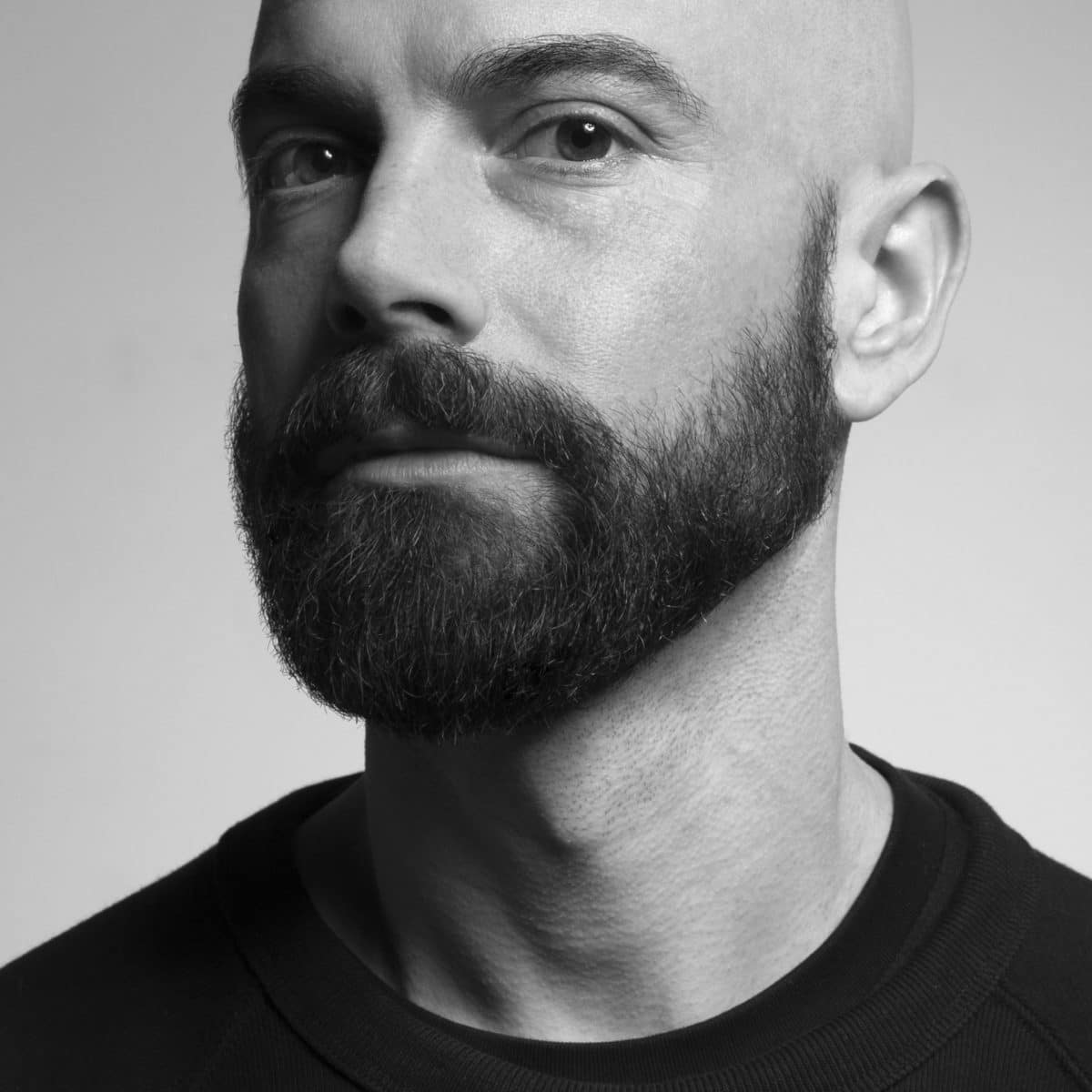 Portrait of Chris Curreri
Queen's University
36 University Avenue
Kingston, Ontario
Canada K7L 3N6
Agnes Etherington Art Centre is situated on traditional Anishinaabe and Haudenosaunee Territory.