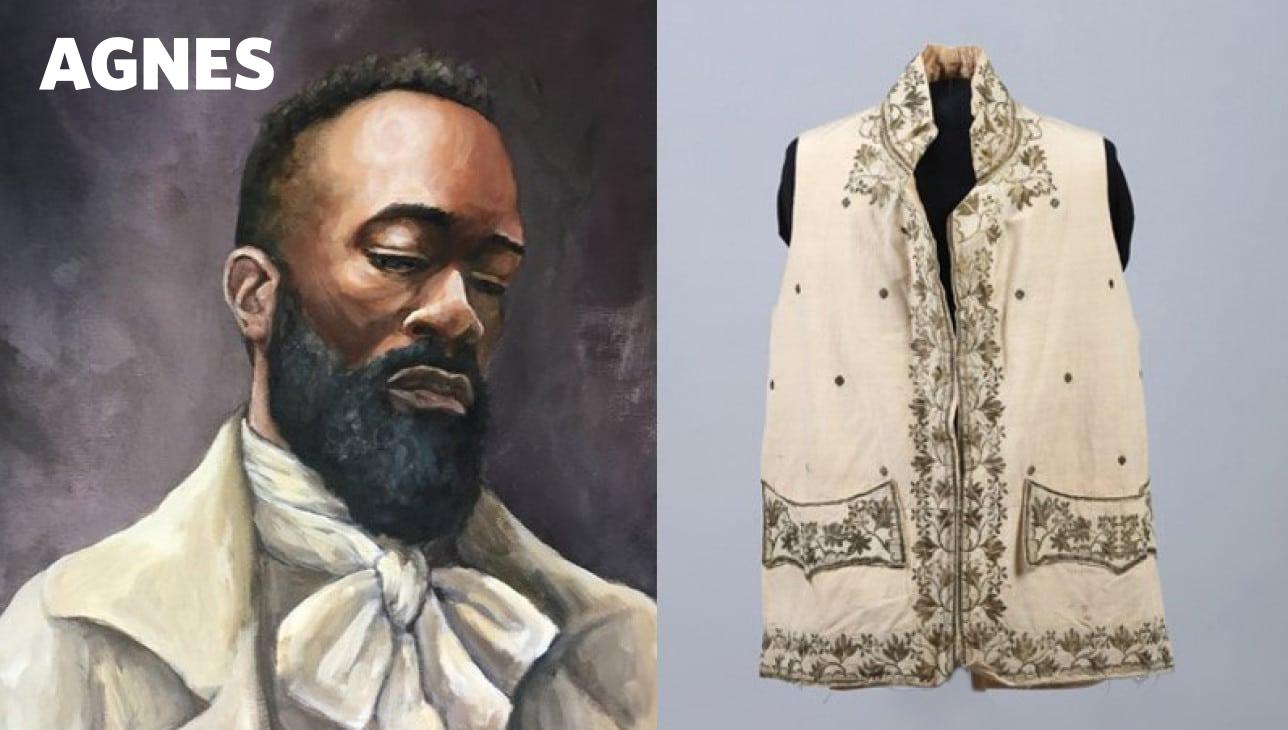 This Week at Agnes
IN THE GALLERIES
Immerse yourself in Agnes's new exhibitions
Opening 27 November
History Is Rarely Black or White features Agnes's Canadian Historical Dress Collection alongside contemporary art and fashion by Karin Jones, Gordon Shadrach and Damian Jöel. Jason Cyrus's exhibition examines colonial history but, more importantly, envisions a radically positive future.
Ezi Odozor's commissioned long-form poem Spirit Banter, creates a narrative arc between the exhibitions History Is Rarely Black or White and With Opened Mouths. The poem invites guests into the space, offering a bridge in-between the other worlds we all inhabit.
(from left to right) Gordon Shadrach, Written in Stone, 2017, acrylic on wood. Courtesy of the artist; Waistcoat, around 1792–1820, satin, cotton and gold thread. Gift of Margrethe J Birch and Ian H. Birch (Queen's Science '37), 1989. Photo: Bernard Clark
Bader Day
15 November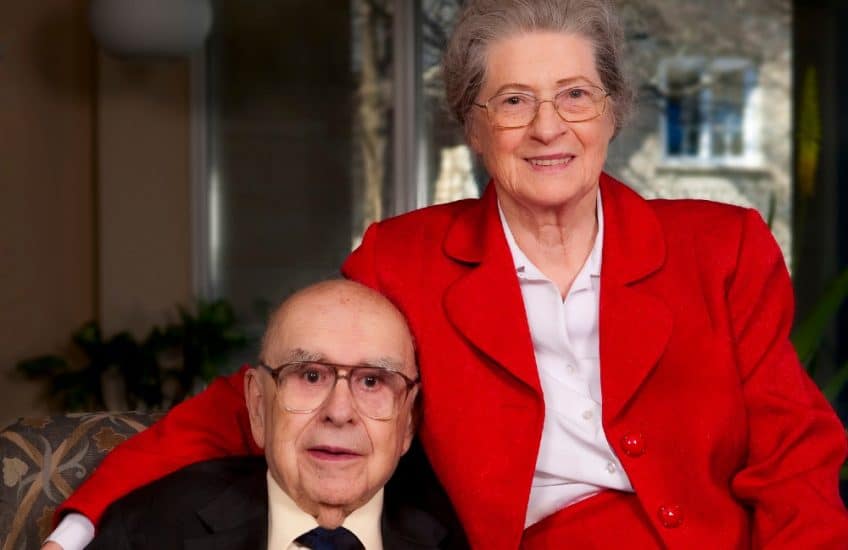 Eighty years ago, the late Dr Alfred Bader (BSc'45, BA'46, MSc'47, LLD'86) arrived on campus to begin his studies at Queen's, inaugurating an ongoing relationship between the university and the Bader family that has been marked by a series of transformational gifts. To commemorate the anniversary and the extraordinary philanthropy of the Baders, Queen's has proclaimed 15 November Bader Day.
Continuing a philanthropic tradition that began in 1948, the latest series of gifts from Isabel Bader and Bader Philanthropies, Inc. aid Queen's mission to advance research and knowledge and include 12 paintings from the Dutch 17th century, including still lifes, Biblical scenes, and scenes from daily life; nine Leica S9i microscopes to help students in the Queen's Art Conservation program examine and treat cultural artifacts; funding for the Outdoor Gathering Space on campus, modelled after an Ojibway round house, and endowing a new full-time, permanent Curator, Indigenous Art and Culture at Agnes! Read more.
The late Dr Alfred Bader and Isabel Bader have been among Queen's most significant donors.
Agnes is hiring!
Apply by 3 January 2022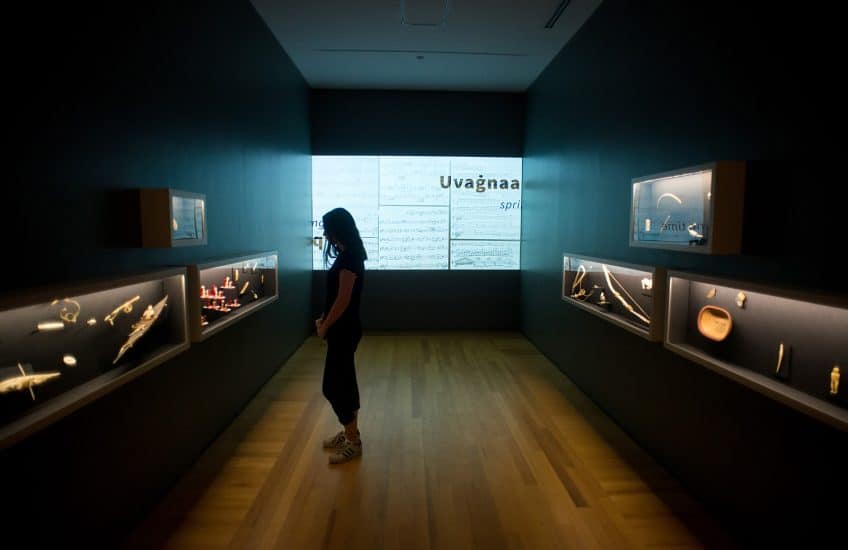 Agnes is seeking a dynamic culture leader to fill a new role of Curator, Indigenous Art and Culture. This is a full-time, permanent position and contributes to Agnes's social, civic and pedagogical role as a cultural change leader that deepens relations, builds trust, advances social justice and enacts the work of Indigenization.
This position acknowledges that Indigenous knowledge and lived community experience are key to Indigenous-led museum practices. The Curator, Indigenous Art and Culture will help to produce and facilitate curatorial programs informed and driven by Indigenous priorities and needs in an institutional setting, along with the required negotiation and relationship-building.
The position is endowed by Bader Philanthropies, Inc. For the full job description and details on how to apply, see competition #J0921-0615 at Queen's University CareerQ site. Read more about the position.
Heidi Senungetuk's Qutaaŋuaqtuit: Dripping Music with thirty-three cultural belongings at Agnes as part of Soundings: An Exhibition in Five Parts.
Art and Wellness
Online, 16 November, 12:15–1 pm (ET)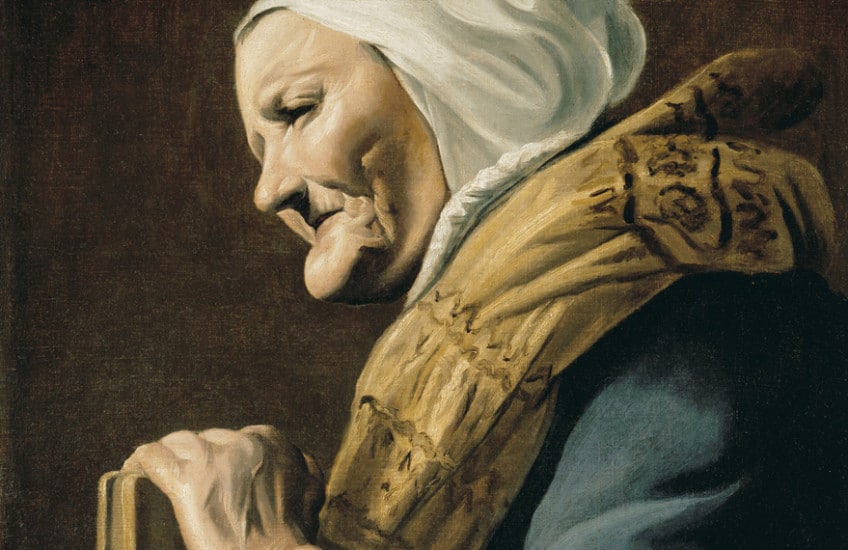 Slow down! Deeply observe works of art in Studies in Solitude: The Art of Depicting Seclusion. Guided by expressive arts therapist Gracelynn Lau, this contemplation practice allows for relaxation and new insights.
Register now for this free virtual program made possible through the generous support of the Iva Speers Fund for Art Education.
Jacob van Campen, Old Woman with a Book, 1625–1630, oil on canvas. Gift of Alfred and Isabel Bader, 2013
Making Art Work: Professional Development Series
Online, Tuesday 23 November, 6–7:30 pm (ET)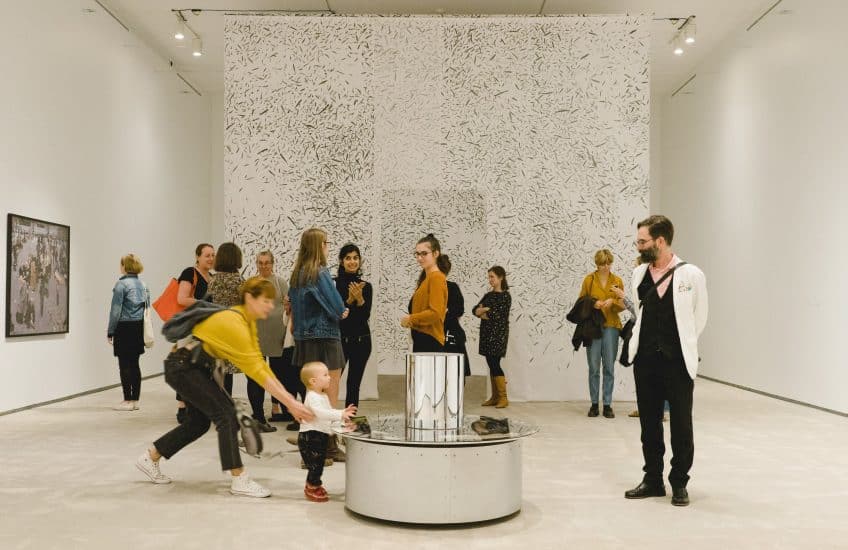 In this workshop, Lisa Wöhrle, Associate Visual Arts and Craft Officer at the Ontario Arts Council (OAC), will guide us through the OAC Exhibition Assistance program and address frequently asked and perhaps perplexing questions that artists face in preparing grant applications. Sign up.
Agnes Etherington Art Centre, Modern Fuel Artist-Run Centre and Union Gallery are pleased to co-present the 2021–2022 Professional Development Series.
Visitors enjoy The hold: movements in the contemporary collection.
The Studio
In-Person, 18 November, 6–8 pm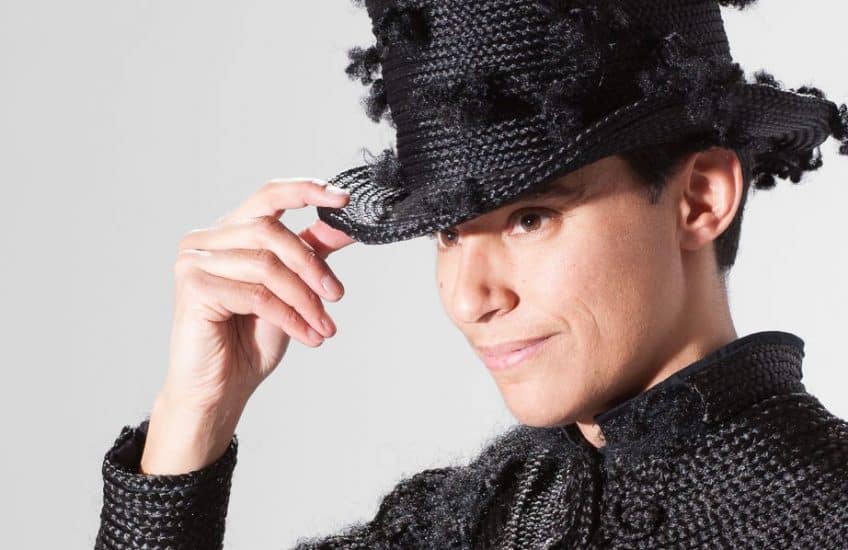 In this 2-hour (NOW FREE) workshop, Karin Jones speaks about how she sees her own cultural identity, and how it has become the inspiration for many of her artworks. The workshop will also include an interactive component, allowing participants to think about how their own identities might make their way into their work. Sign up
Karin's work is on view at Agnes in History Is Rarely Black or White 27 November 2021–20 March 2022.
Opportunities
Submit by 1 December 2021
Conceived by Montreal-based, transdisciplinary practitioner Berlin Reed, Brown Butter is a conversation between Black Canadian artists and Gastro-artist/chefs in the form of a multi-sensory arts residency and installation in Etherington House.
See the call for Artists and Chefs and submit by 1 December.
Queen's University
36 University Avenue
Kingston, Ontario
Canada K7L 3N6
Agnes Etherington Art Centre is situated on traditional Anishinaabe and Haudenosaunee Territory.