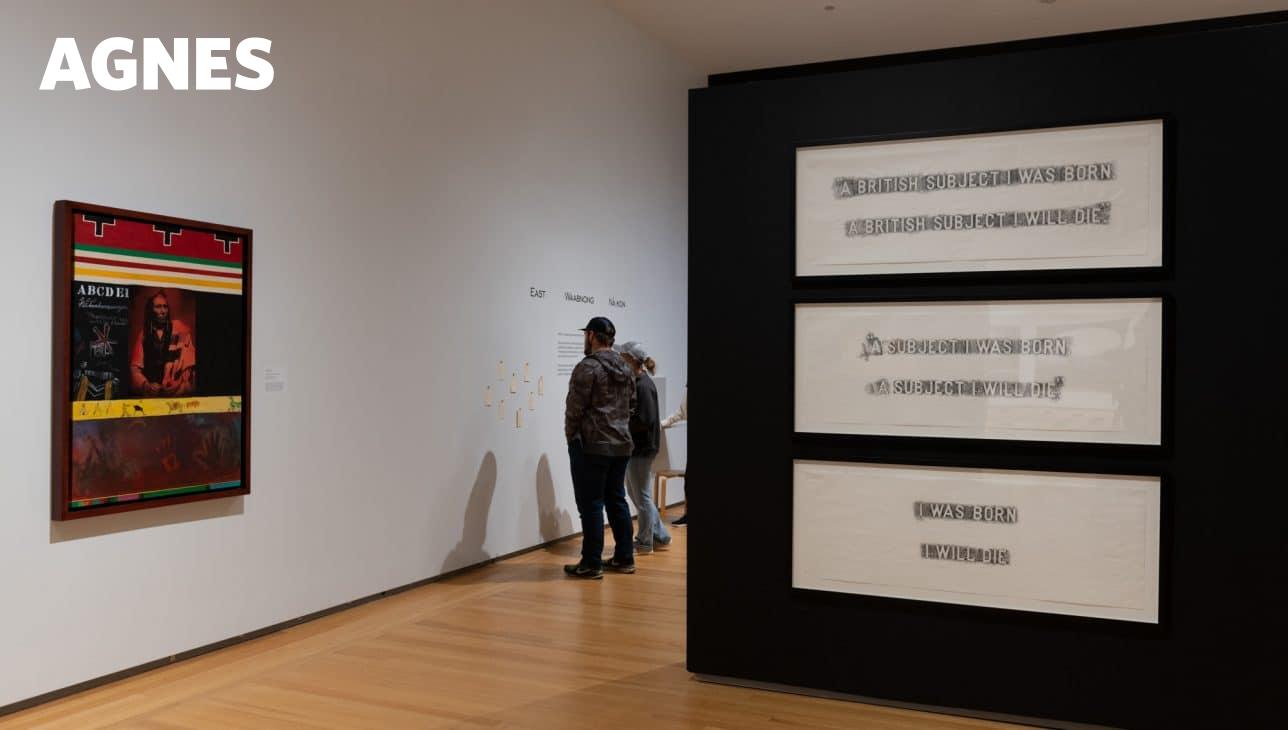 This Week at Agnes
Final two weeks to see
On view until 4 December
Visit these next two weeks and see Land Protectors, Winsom Winsom: The Masks We Wear, Pamila Matharu: Where Were You in '92?, Collection Count + Care, The Fabrics of Representation and Fugitive Rituals. All are on view until 4 December. 
If you have visited recently, you likely saw that the Contemporary Feature Gallery is now a Digital Lab. Behind-the-scenes work of packing and digitizing the collection is happening as we prepare our 17,000-object collection for a move. More details to come.
Installation view of Land Protectors. Photo: Paul Litherland
Making Art Work: Professional Development Series
Online, 22 November, 6–7:30 pm
Commissions can be a great way to generate income, but there are also potential pitfalls you want to avoid. This workshop introduces strategies for positively integrating commissions into your artistic practice. It covers how to create a commission process, pricing strategies, payment structures, timelines, negotiating with clients, contracts, shipping and marketing.
Chantal Rousseau has been a practicing artist for over 20 years, primarily focused on painting and animation. She has had numerous exhibitions within Canada and internationally, as well as creating site-specific artist-led exhibitions and temporary public art projects.   Sign up
Agnes, Modern Fuel and Union Gallery are pleased to co-present this series.
Chantal Rousseau, Puffins (Work-in-Progress)
For Families
In-person, 4 December, 2–3:30 pm
Creation Station is a free studio program designed to give families and children ages 2 and up an exploratory artmaking experience. Art educator Portia "Po" Chapman ignites curiosity through painting, drawing, clay and mixed media activities. Creation Station takes place in the bright and airy André Biéler Studio.
This program is made possible by the Birks Family Foundation.
André Biéler Studio, 2022
Digital Agnes
Video Series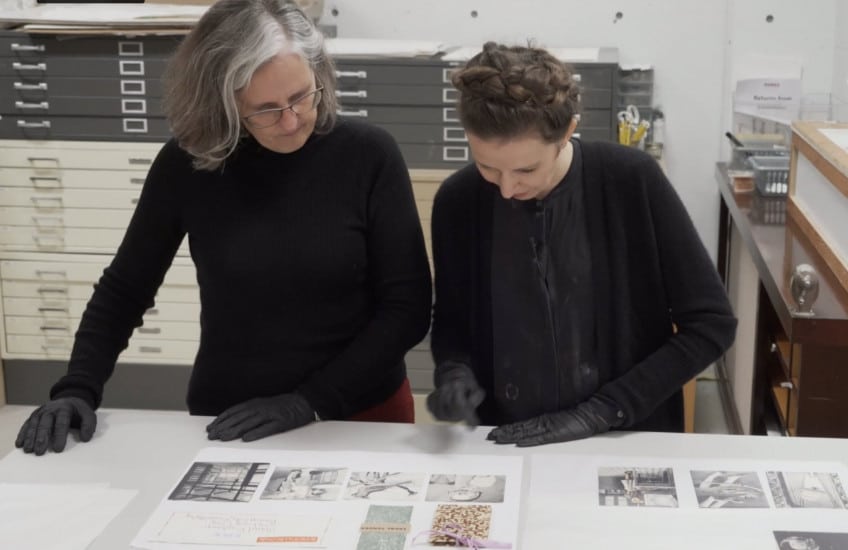 Collection Count + Care seeks relationships within and conversations across the collection. What stories does the collection tell? Curated by Elyse Longair under the mentorship of Alicia Boutilier, as part of a practicum course in the graduate program of Screen Cultures and Curatorial Studies, Queen's University. Watch now
Collection Count + Care is presented by Johnson, Johnston and Macrae Investment Group, part of CIBC Private Wealth Wood Gundy.
Collection Count + Care video with Elyse Longair and Alicia Boutilier
Facility Rental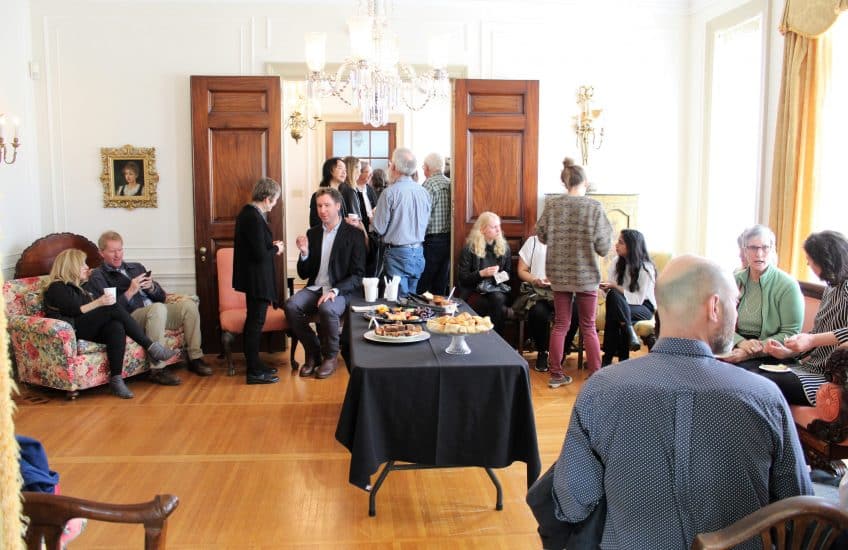 Agnes is open for event bookings in 2023. Agnes offers a range of facility spaces that can be rented alone or together. Consider Agnes for your reception, gala, lecture, conference, performance, workshop or memorial gathering.
To explore availability, services and rates, submit the online Facility Rental Request Form.
Brunch in Etherington House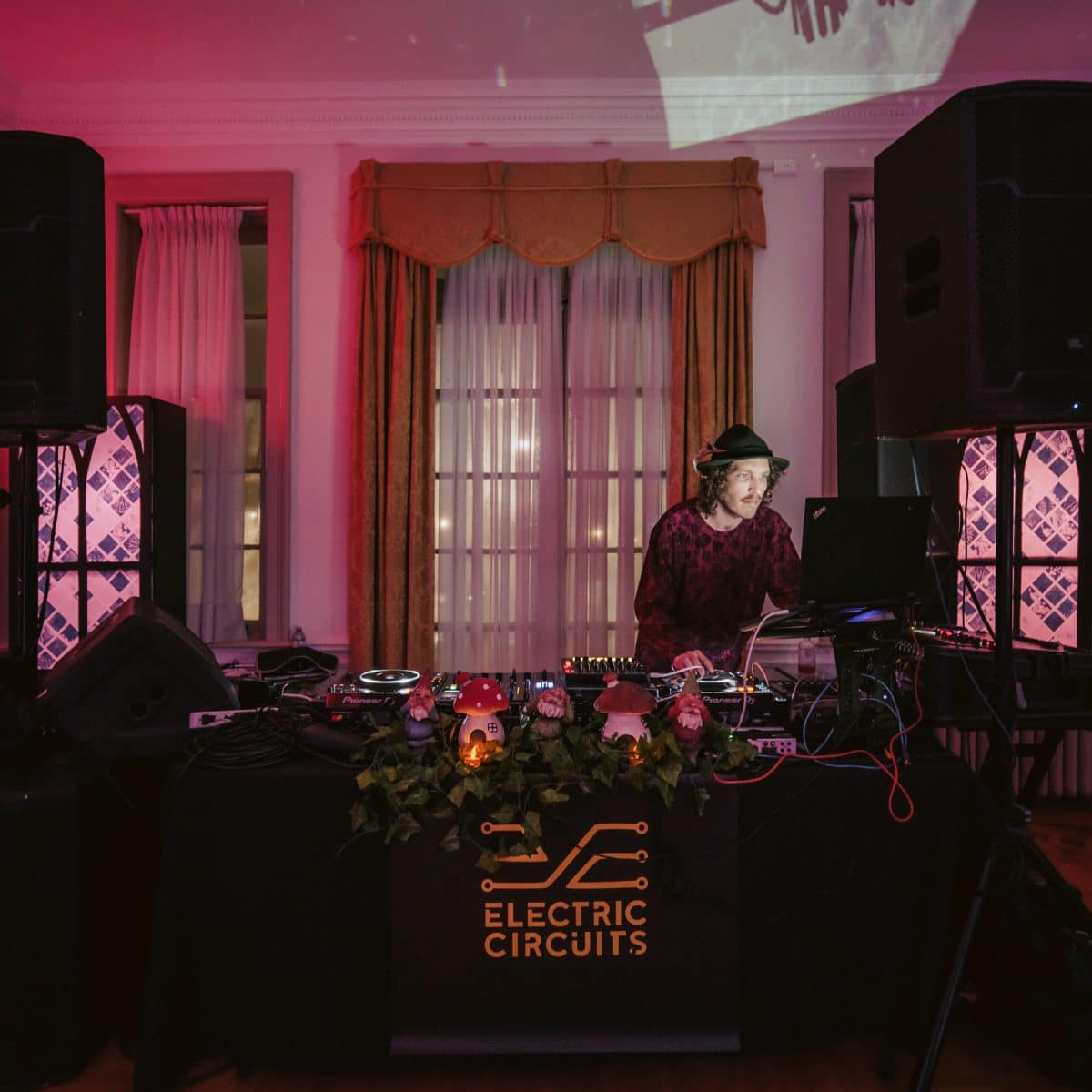 Electric Circuits in Etherington House
Looking Ahead
ELECTRIC CIRCUITS
Festival of cutting-edge electronic music, performance, and digital art
In-person at Agnes
9 + 10 December, 8 pm–12 am
Buy tickets
Queen's University
36 University Avenue
Kingston, Ontario
Canada K7L 3N6
Agnes Etherington Art Centre is situated on traditional Anishinaabe and Haudenosaunee Territory.