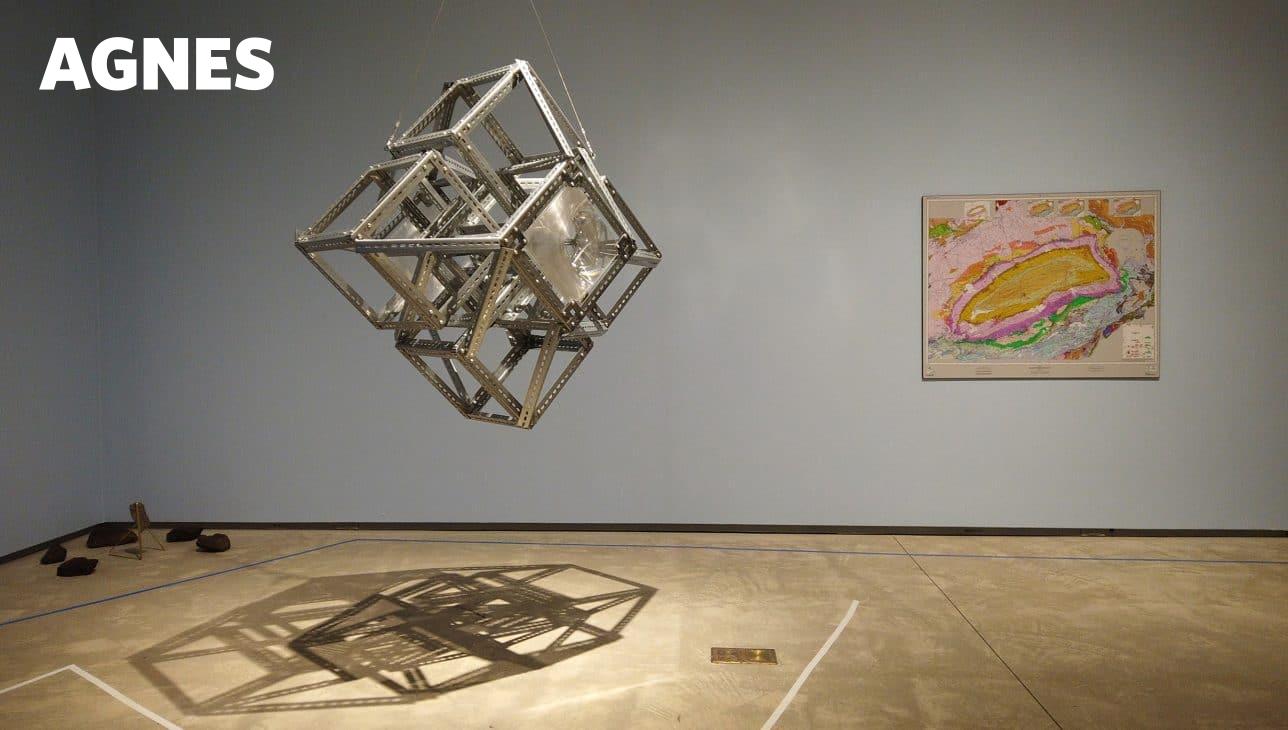 This Week at Agnes
Agnes is open!
Inferring a future course by extrapolating from the experimental collaborations of the past and unfurling new formations in the present, AGNES's Winter 2021 exhibitions speculate on the contours of the unknown. The galleries have transformed with three NEW exhibitions Drift: Art and Dark Matter,  From the vibe out: Neven Lochhead and Radicals and Revolutionaries: Artists of Atelier 17, 1960s. Visit Agnes this month.
Jol Thoms, The Bulk: Frameworks, 2020, fresnel lenses, steel slotted angle posts, disco ball motor. Installation view from Drift: Art and Dark Matter.
Deep Looking
Online, Tuesday 23 February, 12:15–1 pm (ET)
Slow down! Take time to deeply observe works of art in select Agnes exhibitions. Judith Brown, a subject in the Blur portraits, will lead you through a contemplation practice, this experience  allows for relaxation and new insights. Judith has been advocating for the African and Caribbean communities on campus and in Kingston for decades. Now retired after a forty-year career as an educator, she serves as a mentor to members of Black student groups.
Register to save your spot. We will send you the link to connect to this online program via Zoom.
Sandra Brewster, Blur (detail of Judith Brown), 2019, gel transfer medium on paper.
Koerner Visiting Artist Public Lecture
Online, Thursday 4 March, 7–9 pm (ET)
Working predominantly with large-scale drawing, ceramics and installation practices, Regina-based artist Zachari Logan explores intersections between identity, memory and place. Logan has exhibited widely throughout North America, Europe and Asia and his work is found in many collections, including National Gallery of Canada, Art Gallery of Ontario, Remai Modern, McMichael Collection, Leslie-Lohman Museum, NMOCA and Thetis Fondazione, among others. Logan received the 2014 Lieutenant Governor's Award for emerging artist, the 2015 University of Saskatchewan Alumni of Influence Award and was long-listed for the 2016 Sobey Award.
The artist's talk is followed by a Q&A session. Sign up.
This residency and lecture are made possible by the generous support of The Michael & Sonja Koerner Charitable Foundation.
Zachari Logan, Regina studio. June 2019. Image  courtesy of the artist
The Studio
Online, Sunday 28 February, 1–3:30 pm (ET)
In this workshop, Francisco Corbett dismantles the idea of perfectionism. Corbett guides participants through his laissez faire approach to art that reinforces repetition. "My paintings and drawings are made quick with an emphasis on quantity over quality" says Corbett. "Quantity leads to quality because the importance of creation is much more important than giving up over being dissatisfied with a piece."
Fee: $25, Materials are provided and are available for pick up at Agnes prior to the program. Register today. 

Francisco Corbett at Electric Circuits 2020. Photo courtesy of Sandbox Photovideo
Job Opportunity
Apply by 22 March 2021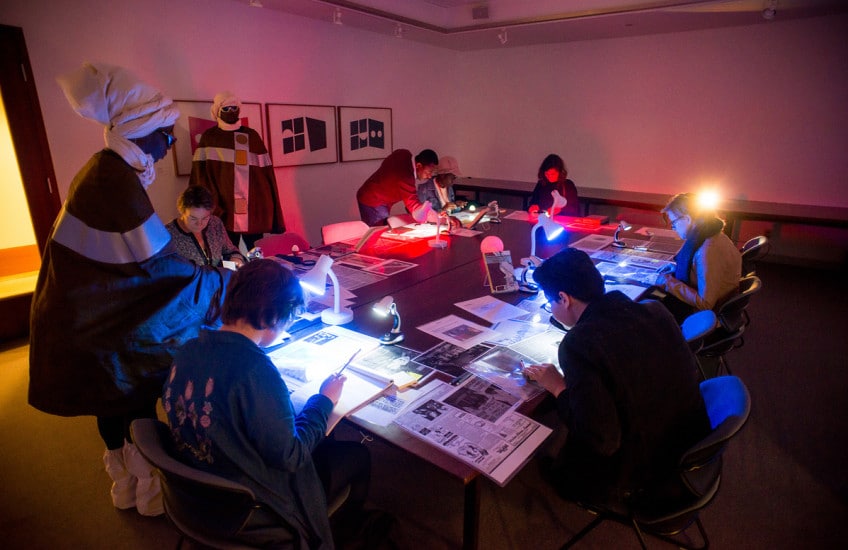 Agnes is seeking a dynamic and motivated culture-leader to fill a new role of Associate Curator, Academic Outreach and Community Engagement. This is a full-time, permanent, continuing position. Come work with us!
Artist Camille Turner's Afronautic Research Lab offers an interactive experience to the exhibition Arts Against Post Racialism.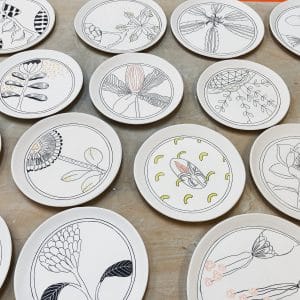 Hand illustrated porcelain plates created by Marney McDiarmid
Queen's University
36 University Avenue
Kingston, Ontario
Canada K7L 3N6
Agnes Etherington Art Centre is situated on traditional Anishinaabe and Haudenosaunee Territory.