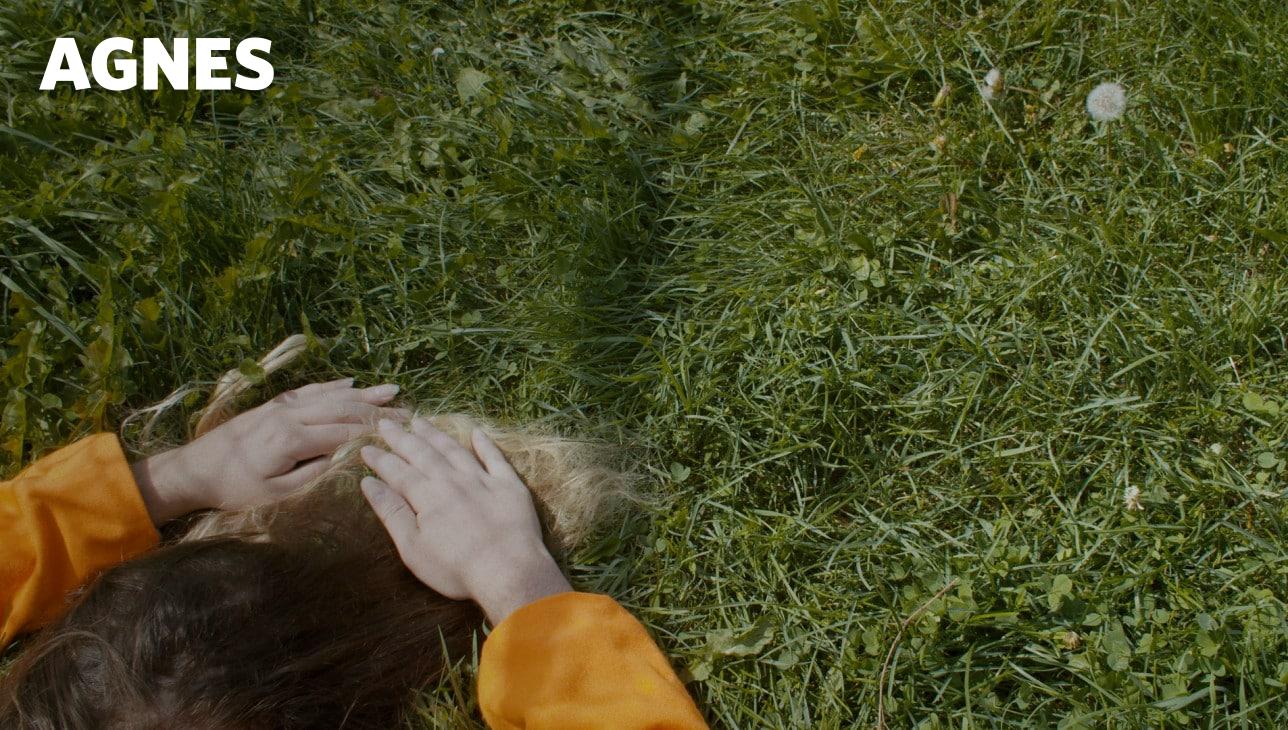 This Week at Agnes
SCREENING, ARTIST TALK + WORKSHOP
9 + 10 February
Screening + Artist Talk 
Thursday, 9 February, 6–8 pm
The Screening Room,  120 Princess St, Kingston, ON
Sign up
Workshop
Friday, 10 February,
11:30 am–2:30 pm
Agnes Etherington Art Centre
Sign up
Kriss Li is a multimedia artist who creates films, installations, and conceptual projects that explore structures of power. These works investigate the foundational divisions and hierarchies that maintain our social order—the ways these systems condition us in spite of our intentions, and the hidden sites of possibility that we can exploit towards greater collective capacities. This program features an artist talk and screenings of selected short films by Kriss.
Open Secret features the work of Parastoo Anoushahpour, Kriss Li, Sharlene Bamboat, and Sofía Gallisá Muriente. All screenings are free and open to all. The workshops are free and open only to students.
Curated by Nasrin Himada
Hero image: Kriss Li, Abolition Film Society (still), 2021; Portrait of Kriss Li. Images courtesy of the artist
Off-Site Exhibition
SUR Gallery, Toronto, 2 February–1 April 2023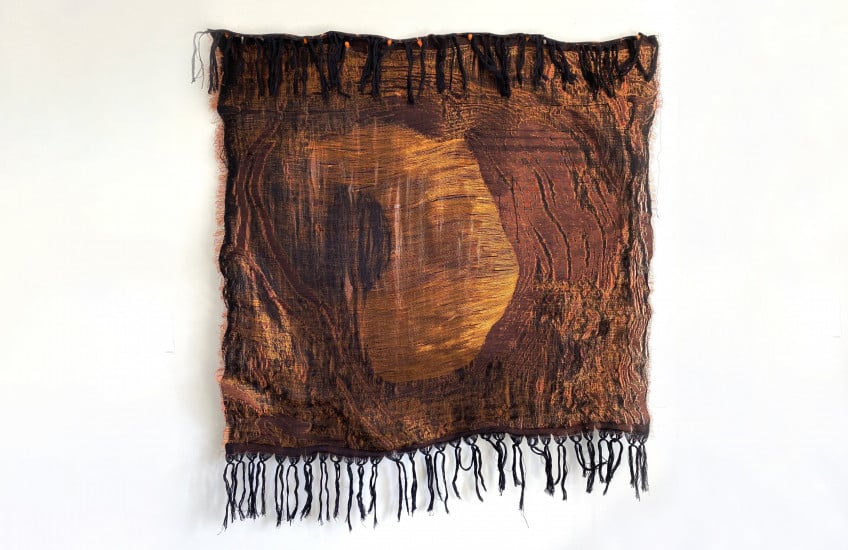 Co-presented by Agnes, Sur, and Textile Museum of Canada, Hilos Conductores brings together arpilleras created during the Chilean dictatorship with recent work of textile artists and collectives to follow threads linking our lives and futures across the Americas. Curated by Nathalia Santos Ocasio. Read more
Soledad Muñoz, Carmen de Andacollo (Wounds of Chile series), 2021, double woven copper and red thread. Collection of the artist.
Workshops
In-person, February–April 2023
From the Hearth, is a six-part poetry and spoken word workshop series, that expands our circles of care to embrace the journeys, stories and connections we share as humans. We guide both new and experienced poets through the art of storytelling and finding an individual voice that celebrates collective memory and belonging. This series is facilitated by Billie the Kid who is a K'ai Taile Dené and Nehiyaw spoken word poet and storyteller.
All are welcome and no experience is required. Participants can sign up for individual workshops, or join the full series. Check out the schedule and sign up (free).
Art and Wellness
In-person, Thursdays, 2 February–9 March, 4­–6 pm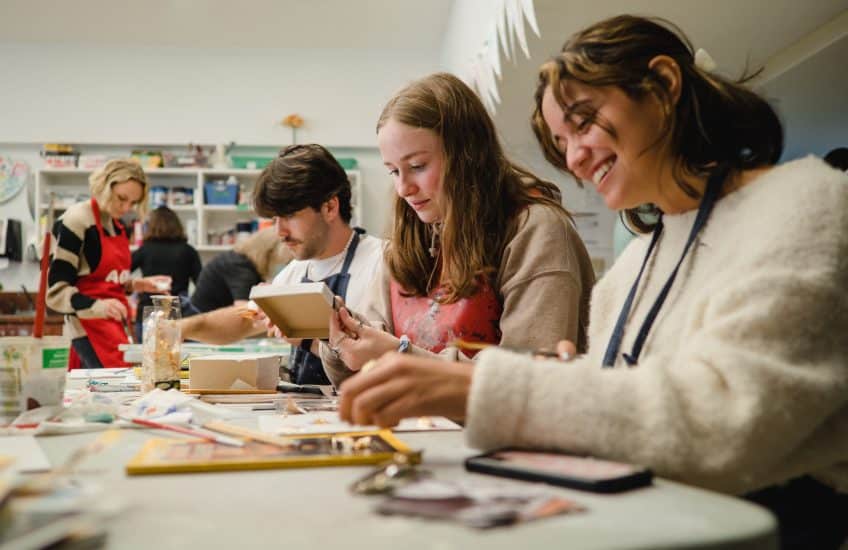 Artmaking is innately therapeutic and can improve general well-being. We invite adults 16+ to join us and explore the creative process through experimentation and play.
Art Hive is free; materials are provided and no prior art experience is necessary. If you are looking for guidance, Harper Johnston, art therapist/facilitator offers weekly projects. Sign up for one session or all!
This program is made possible through the generous support of the Birks Family Foundation.
Art Hive @Agnes. Photo: Tim Forbes
With Opened Mouths Podcast
Subscribe now and enjoy eight new episodes, dropped monthly
Join host Qanita Lilla, Associate Curator, Arts of Africa at Agnes Etherington Art Centre and artists from Kingston and beyond as they talk about what makes creative practice so profoundly human. You'll hear artists Pamila Matharu and Winsom Winsom, actor, writer, and curator Yousef Kadoura, spoken word poet Billie the Kid, visual artist Kosisochukwu Nnebe, digital humanities scholar Chao Tayiana Maina, poet Juliane Okot Bitek, artist Rajni Perera and artist, writer and curator Emelie Chhangur (Agnes's Director and Curator) .
Find the podcast on Digital Agnes, CFRC 101.9's website and on your favourite podcasting platforms, including Apple Podcasts and Spotify.
Supported by The George Taylor Richardson Memorial Fund, Queen's University; the Justin and Elisabeth Lang Fund; and Young Canada Works Building Careers in Heritage, a program funded by the Government of Canada.
With Opened Mouths wordmark designed by Vince Perez.
AGNES COLLECTS
Available on Digital Agnes, Vimeo and YouTube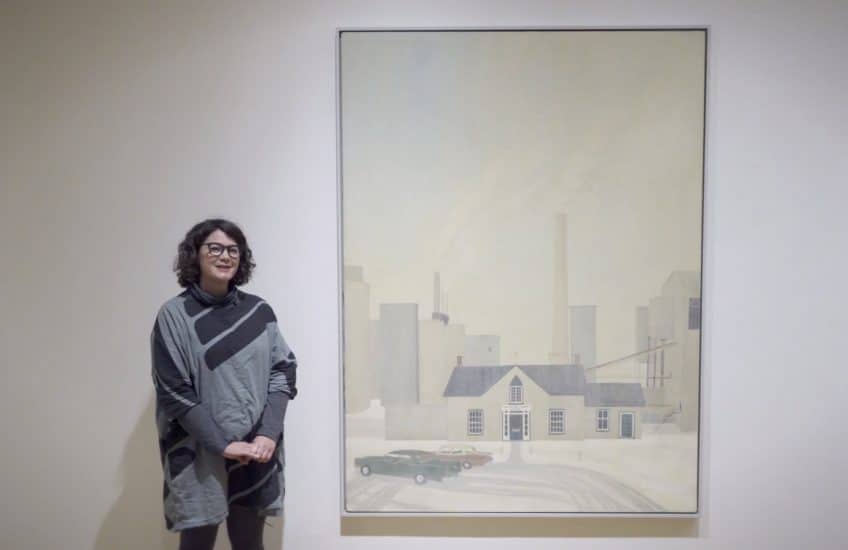 Collection Count + Care seeks relationships within and conversations across the collection. What stories does the collection tell? Kirsty Robertson, Professor and Director of Museum and Curatorial Studies and Director, Centre for Sustainable Curating at Western University talks about air pollution in relation to her work A Collection of Dreams and works by Kim Ondaatje and Eleanor Bond. Watch now
A screenshot of Kirsty Robertson next to Kim Ondaatje's Lake Ontario Cement, 1970, acrylic and mixed media on canvas. Videography: Jay Middaugh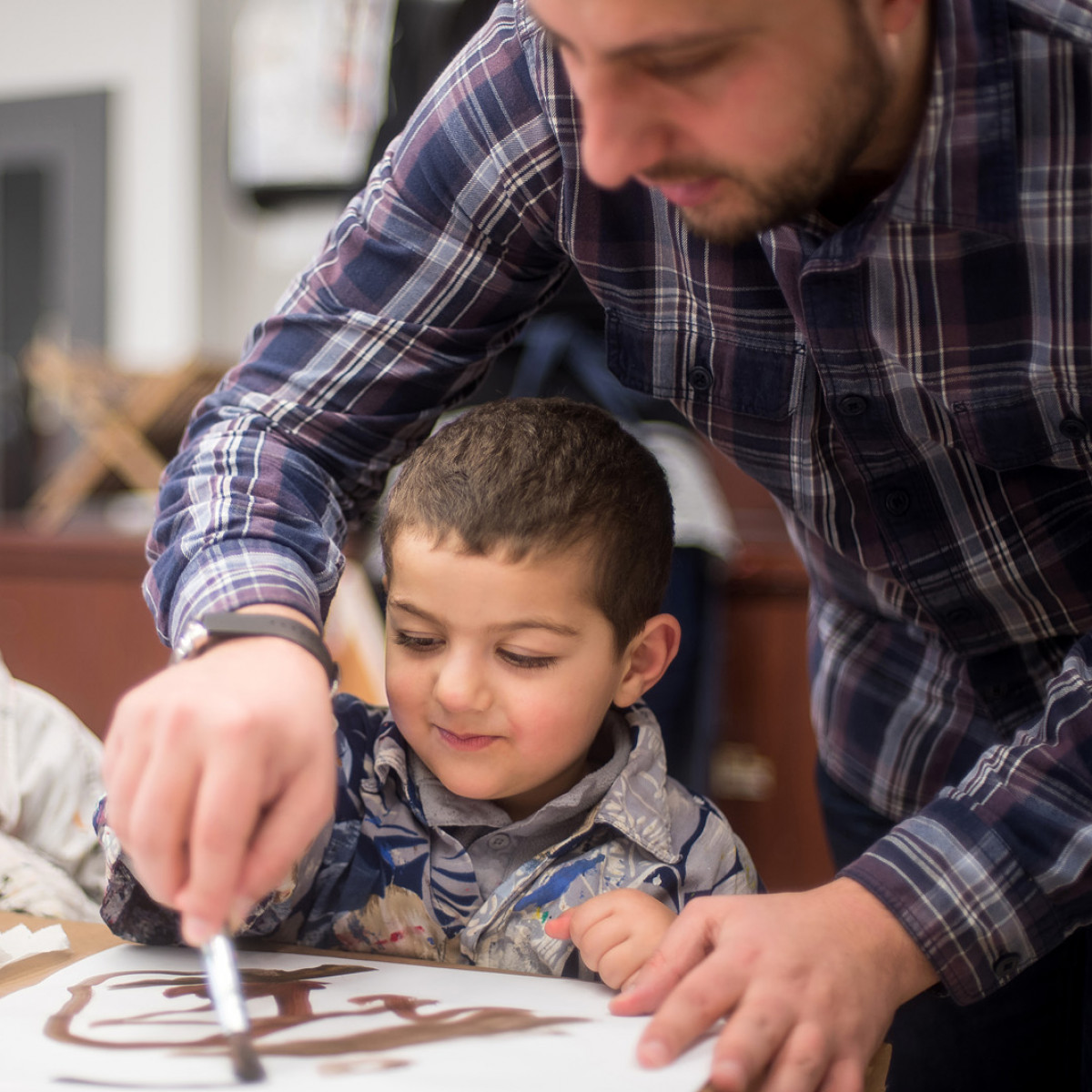 Creation Station. Photo: Garrett Elliott
Looking Ahead
Creation Station (for families)

Wow! The February, March and April sessions are already full. This popular studio program is filling quickly with only a few spots remaining on 21 May 2023.
Queen's University
36 University Avenue
Kingston, Ontario
Canada K7L 3N6
Agnes Etherington Art Centre is situated on traditional Anishinaabe and Haudenosaunee Territory.