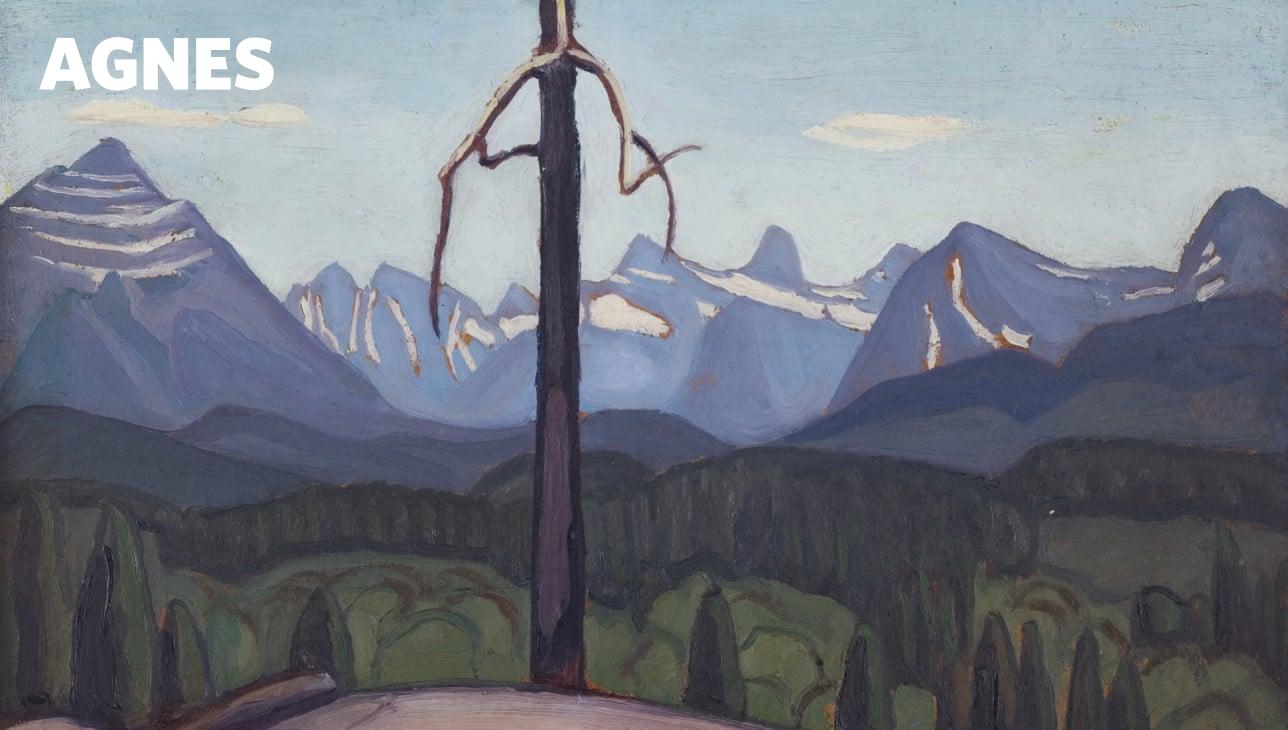 This Week at Agnes
AGNES Learns
AGNES Learns is a new digital resource for children and families. Artworks from the Agnes collection inspire fun ways to explore, understand and get creative. The first to launch in the series, Inspired by nature!, looks at Lawren Stewart Harris, Athabasca Valley, Jasper Park, around 1924. The short video and accompanying lesson plan are filled with imaginative activities that draw from the natural environment.
Watch the video and access the lesson plan.
Lawren Stewart Harris, Athabasca Valley, Jasper Park (detail), around 1924, oil on wood. Gift of the Gertrude Matthewman Bequest, 1986 (29-076)
AGNES STORIES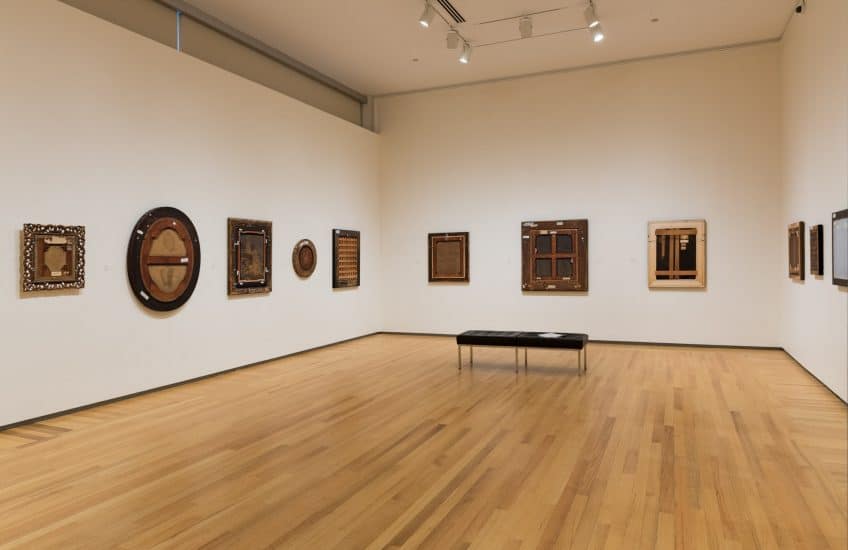 Montreal-based photographer Paul Litherland offers unprecedented access to the little-seen "back sides" of paintings from the Agnes's historical European art collection in B-Side Agnes Etherington. View the enhanced exhibition online, with Litherland's own thoughts on what inspires his artistic approach. Read a new interview with the curator of the exhibition, Dr Jacquelyn N. Coutré, in which she shares the motivations behind this popular exhibition.
Installation view of B-Side Agnes Etherington: Paul Litherland.
Art and Wellness
Thursdays to 28 May, 4–5:30 pm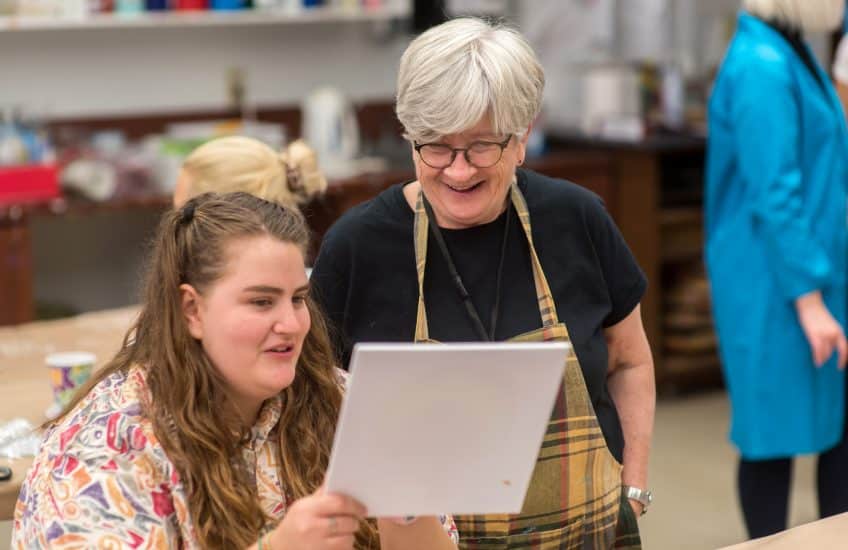 Art Hive @Agnes moved online! Join us for this popular program using our new virtual platform. Adults (18+) are invited to explore the artistic process through experimentation and play. If you are looking for more guidance, our art therapist and facilitator, Harper Johnston, will be present to support your creative journey by offering inspired thematic projects. Art Hive @Agnes will address themes of empowerment, wellness and self-care, while fostering a safe space and a sense of community. This accessible program is free; no artistic experience is necessary. You can sign up for one or multiple sessions. The first session filled quickly; sign up today to save your spot.
Harper Johnston, BA, B.Ed, MFA, DTATI has been facilitating Art Hive @Agnes since January 2019.
IN THE NEWS
The New Yorker
We spotted new work by Walter Scott in The New Yorker! Walter Scott is an interdisciplinary artist and this year's Stonecroft Artist-in-Residence. The exhibition The Pathos of Mandy has been extended through 9 August.
Visit The New Yorker
Installation view of The Pathos of Mandy: Walter Scott.
Queen's University
36 University Avenue
Kingston, Ontario
Canada K7L 3N6
Agnes Etherington Art Centre is situated on traditional Anishinaabe and Haudenosaunee Territory.