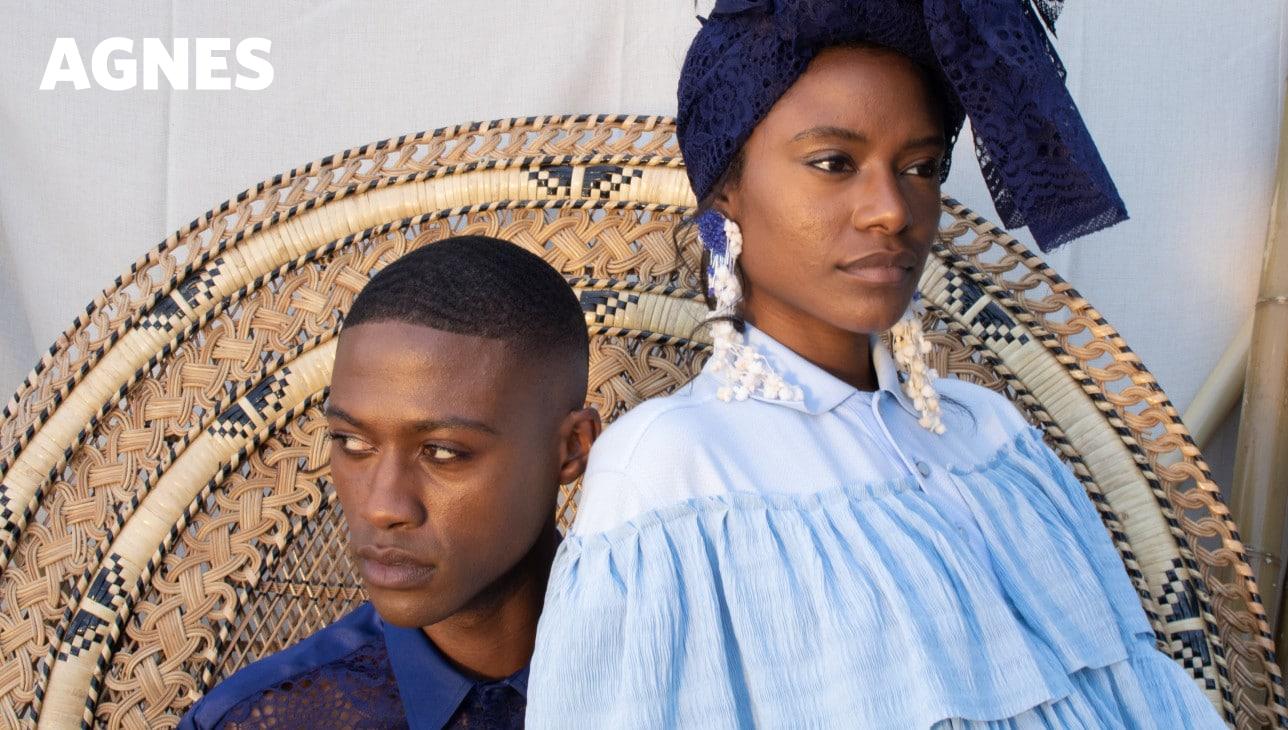 This Week at Agnes
History Is Rarely Black or White Speaker Series
Online, 3 December, 1–2:30 pm (ET)
The global thirst for cotton was fueled by the atrocities of the Transatlantic Slave Trade. Anna Arabindan Kesson will join History Is Rarely Black or White curator Jason Cyrus and conservator Anne-Marie Guérin to discuss the ways in which they harnessed science, conservation, and historical research to spotlight the Black life at the core of the Victorian cotton industry. Check out the other two talks coming up on 14 January and 11 February 2022 and read more about the speakers.
Sign up for this free online event.
INTRO X DJ, Songs of the Gullah Campaign Image, 2020. Courtesy of the artist
Agnes Podcast
In this episode of the With Opened Mouths podcast, Kingston raised spoken word poet Britta B. talks to Qanita Lilla about navigating a White world while growing up Black. Writing and performing was a necessary part of surviving the world Britta found herself in. She talks about the people and networks who helped her to hone her powerful voice and how her current work that focuses on issues of social justice motivates younger poets to find and express their own creativity. Listen now.
Also available on Digital Agnes or subscribe to your favourite podcast platform: CFRC's website, Apple, Spotify, and Google. Produced in partnership with CFRC 101.9fm and supported by the Justin and Elisabeth Lang Fund and the Ontario Arts Council, an agency of the Government of Ontario.
With Opened Mouths is on view at Agnes from 7 August 2021 to 30 January 2022.
Virtual Field Trip
School Program 2021–2022
Focusing on critical literacy and media analysis, students practice decoding historical caricature and contemporary media to identify underlying messages, values, intended audience and their own bias. This synchronous online school program lasts one hour and is available through 29 June 2022. Request your booking today!
*Limestone District School Board is supporting all of their classes by covering the $45 fee.
Honoré Daumier, Les plaisirs de l'école de natation, 1858, lithograph. Gift of Meredith Fleming, 1984
AGNES STORY
2021 Isabel Bader Fellows in Textile Conservation and Research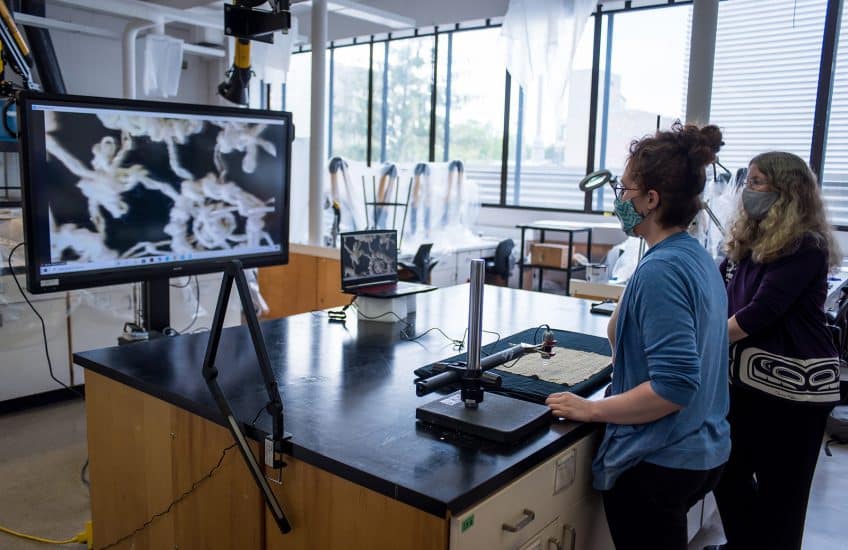 Laura Peers is one of the 2021 Isabel Bader Fellows in Textile Conservation and Research. Her focus is on developing processes for enhanced digital access to Indigenous textile collections for remote communities. "These collections are not just objects, they are thought of as ancestors or elders, and Indigenous-informed research is about visiting with them, listening to them, watching and learning from them," says Peers. Read more.
Working in the  Art Conservation's labs, Laura Peers and Anne-Marie Guérin demonstrate the multiple-camera setup used to provide visits with Indigenous ancestors in Agnes's care.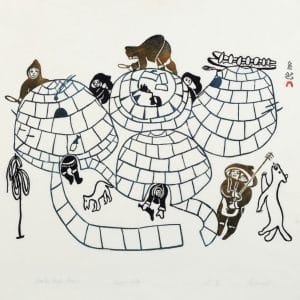 Pitseolak Ashoona, Winter Camp Scene, 1967, stonecut on paper, 9/50, printed by Eegyvudluk Pootoogook. Gift of John Robertson, 1985
Looking Ahead
Winter closure

Agnes is closed 24 December 2021–3 January 2022.
Ontario Arts Council Exhibition Assistance

Agnes invites visual, media and craft artists living in eastern Ontario (Region 4) to apply for financial assistance for costs related to a confirmed upcoming exhibition.
Submit by 14 January 2022
Queen's University
36 University Avenue
Kingston, Ontario
Canada K7L 3N6
Agnes Etherington Art Centre is situated on traditional Anishinaabe and Haudenosaunee Territory.