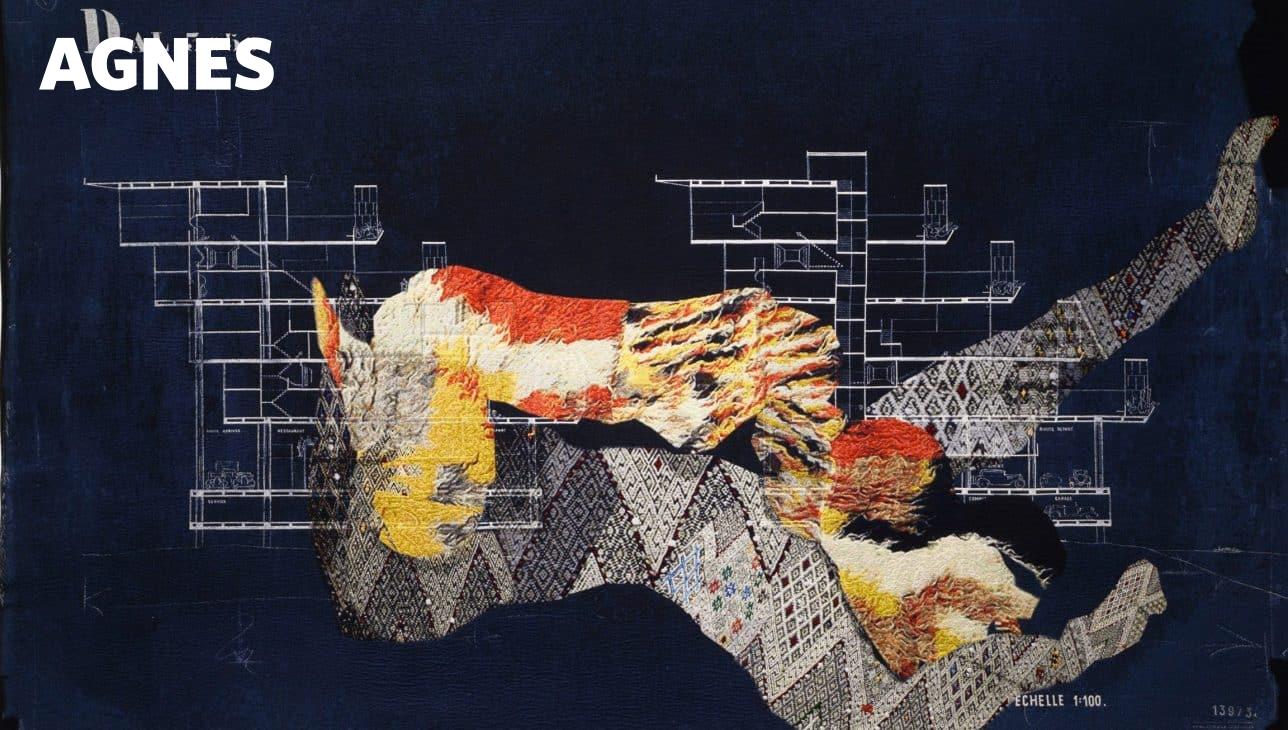 This Week at Agnes
ON VIEW
This season, we present two new solo exhibitions featuring contemporary artists: Shannon Bool: Modernism and Its Discontents and Chantal Rousseau: Tap Dancing Seagull and Other Stories. Both artists, in individual ways, plumb popular culture and disrupt conventional practice through intermingled media. Visit soon and visit often.
Shannon Bool, Oued Ouchaia (detail), 2018, jacquard tapestry and embroidery. Courtesy of Daniel Faria Gallery, Toronto, and Gallery Kadel Willborn, Düsseldorf
14, 21 and 28 September 2020
Enjoy a special Members-only event and experience Agnes's Fall 2020 exhibitions. A curator or artist will host a one-hour session for up to six Agnes Members at a time. This is an intimate opportunity to explore the new exhibitions, connect with art and ask questions.
Advance registration and current Agnes membership are required. Space is limited; one tour per member.
AGNES STORY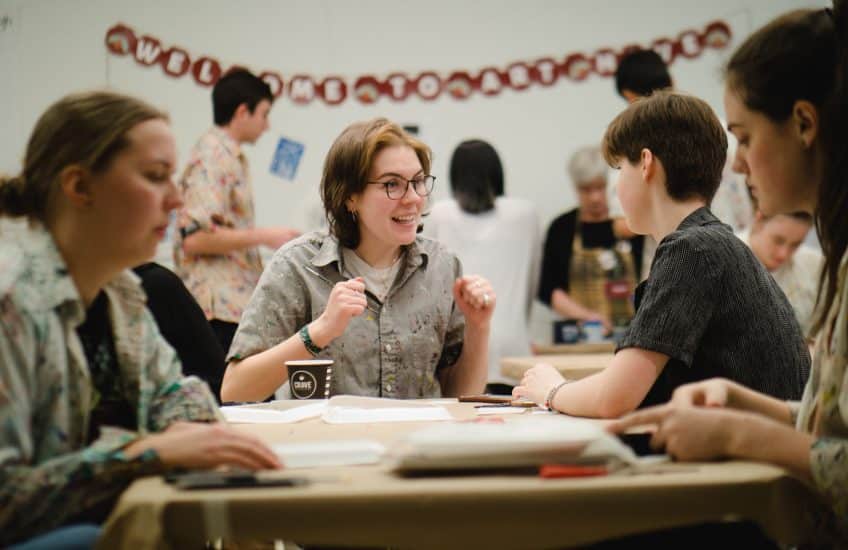 Art and wellness outreach at Agnes has received a boost of support from several funds in recent months. These gifts have been generously provided by the Birks Family Foundation, Community Foundation for Kingston & Area and George H. Stedman Estate Foundation.
With isolation, loneliness, anxiety and stress on the rise, there has been an increased demand for therapeutic outlets. The art museum is well positioned to create opportunities for wellness. This past year Agnes offered heavily subscribed art and wellness programs, including Art Hive @Agnes and Deep Looking in the gallery. "These programs have drawn in hundreds of participants, many of whom never knew art could be part of their lives," says Shannon Brown, Program Coordinator. "We know these accessible art and wellness programs are meeting a need in the community and we hope to continue to offer them for years to come."
Art Hive @Agnes, Winter 2020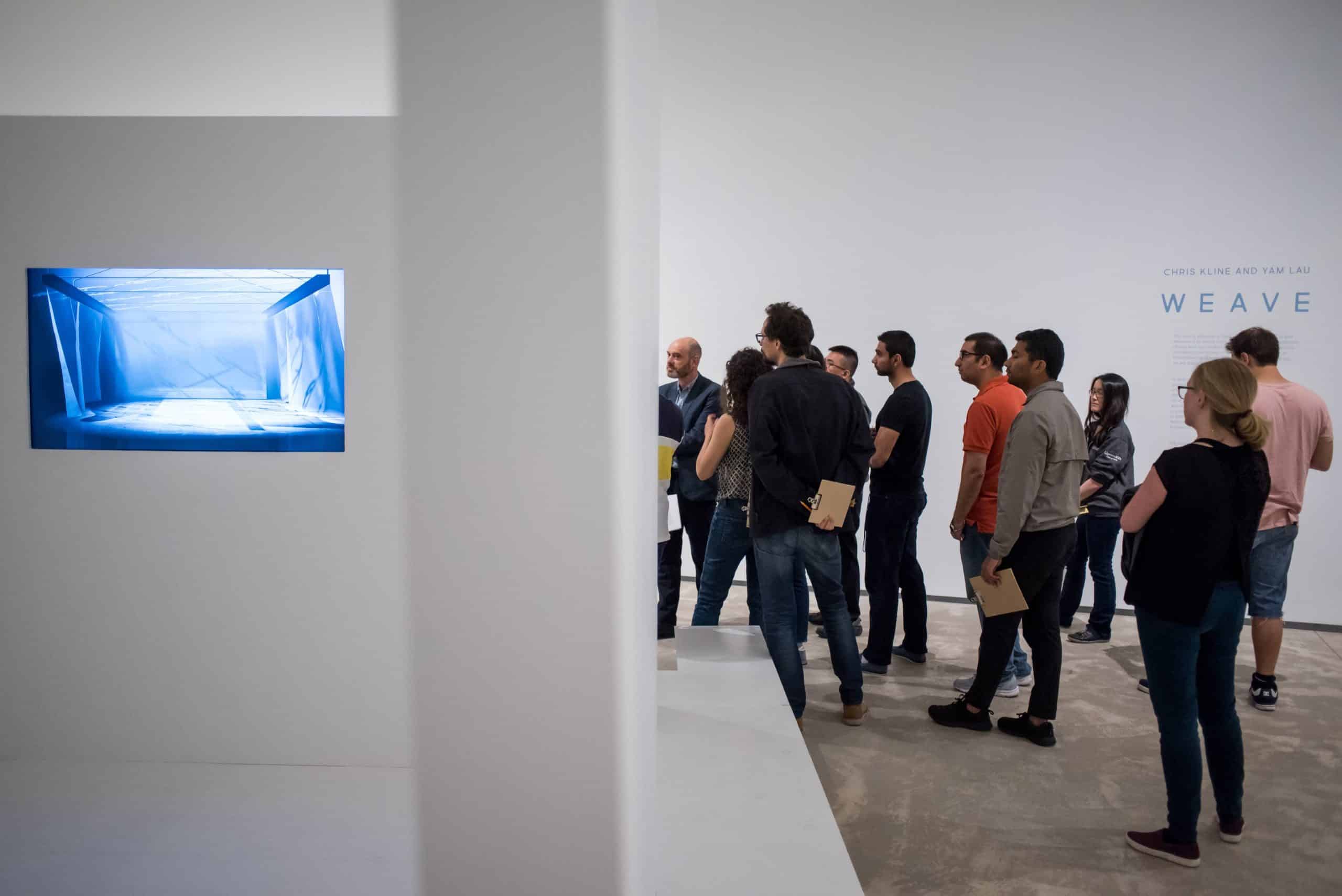 Sunny Kerr talks about the ways artists create languages of process and form in the Contemporary Feature Gallery
Queen's University
36 University Avenue
Kingston, Ontario
Canada K7L 3N6
Agnes Etherington Art Centre is situated on traditional Anishinaabe and Haudenosaunee Territory.