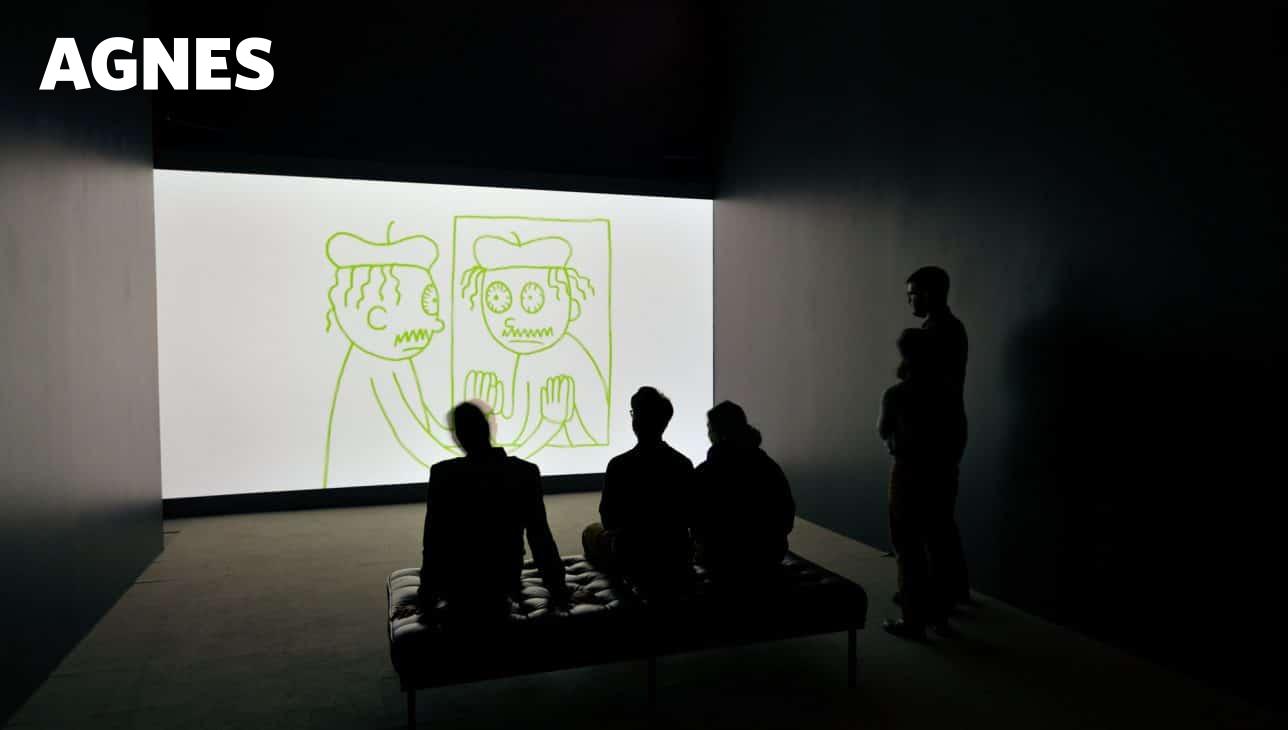 This Week at Agnes
#AgnesfromHome
A lot has happened since we closed our museum's doors to the public on 16 March. The Agnes team has been developing enhanced online exhibition content, moving interactive public programs online, and building a school program that can be enjoyed from home. We have extended the run of in-gallery exhibitions in the hopes that we will reopen to the public later this summer. For now, we hope you that will enjoy these exciting new offerings.
Installation view of The Pathos of Mandy: Walter Scott.
Deep Looking (Online Edition)
Tuesday 16 June, 1–2 pm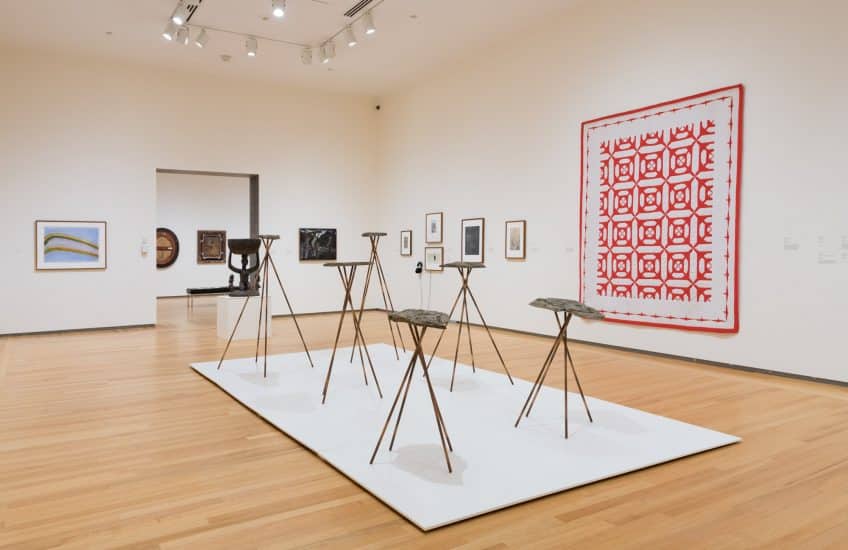 Take time to slow down and deeply observe works of art in selected exhibitions. Through a virtual contemplation practice, this facilitated experience will allow for relaxation and new insights to arise. Led by Shannon Brown, Program Coordinator.
Thomas Carl Burrows, Chinese Landscape, 1977, sandstone and 6 copper tubes. Purchase, Gallery Association and Canada Council matching grant, 1977 (20-087)
During the month of July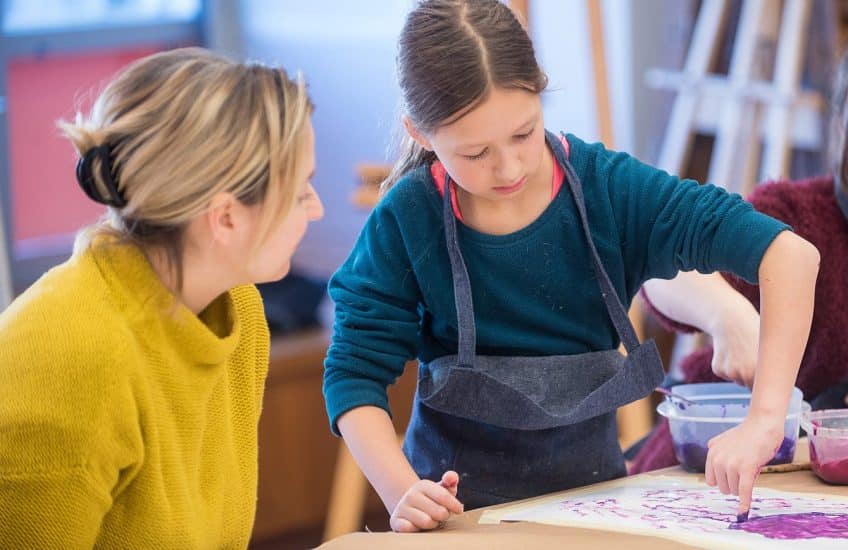 Monday–Friday, 9–10:30 am and 1–2 pm
$100/week, art kit included
Agnes Art Camp at Home provides a welcoming camp experience over four weeks in July. Agnes art educators and assistants guide small groups of campers in process-based artmaking and interpretation, through short creative bursts in both the morning and  afternoon. New and exciting themed activities are planned for each week such as sculpture, drawing, painting and collage, all using safe and non-toxic supplies provided in the Agnes art kit. Online field trips to see the Agnes art collection will inspire creativity and learning. Campers finish the week with a virtual art exhibition to celebrate their artistic exploration.
Each day is led by three experienced facilitators and the camp size is kept small with a maximum of fourteen campers ages 6–12. A limited number of bursaries are available. Register today to save your spot.
Making art in the André Biéler Studio
Funding announcement
Canada Council for the Arts
The Canada Council for the Arts has awarded the gallery a grant of $800,000 over a four-year period (2020–2024), $200,000 per year, under the Artistic Catalysts component of Engage and Sustain Program. "This is a tremendous vote of confidence in the strength of our programs and operations, especially during the current temporary museum closure," says Alicia Boutilier, Interim Director. The annual allocation will allow Agnes to continue to bring creative modes of presentation and interpretation to the work of artists, and to develop and sustain inventive forms of participation.
AGNES Learns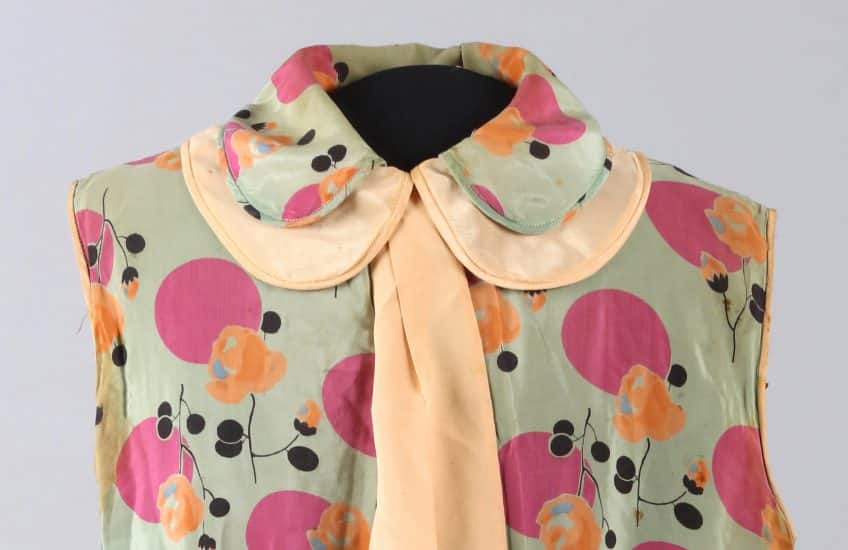 We've added two more videos and accompanying lesson plans to AGNES Learns: "Imaginary worlds" featuring artist Shary Boyle's Interruption and "Expression through fashion" featuring this fabulous 1920s dress. Enjoy this new digital resource for children and families that highlight works from the Agnes collection.
Unknown Maker, Dress, around 1924-1939, rayon and metal. Gift of Marilyn Bennett, 2005 (C05-002.15)
Queen's University
36 University Avenue
Kingston, Ontario
Canada K7L 3N6
Agnes Etherington Art Centre is situated on traditional Anishinaabe and Haudenosaunee Territory.