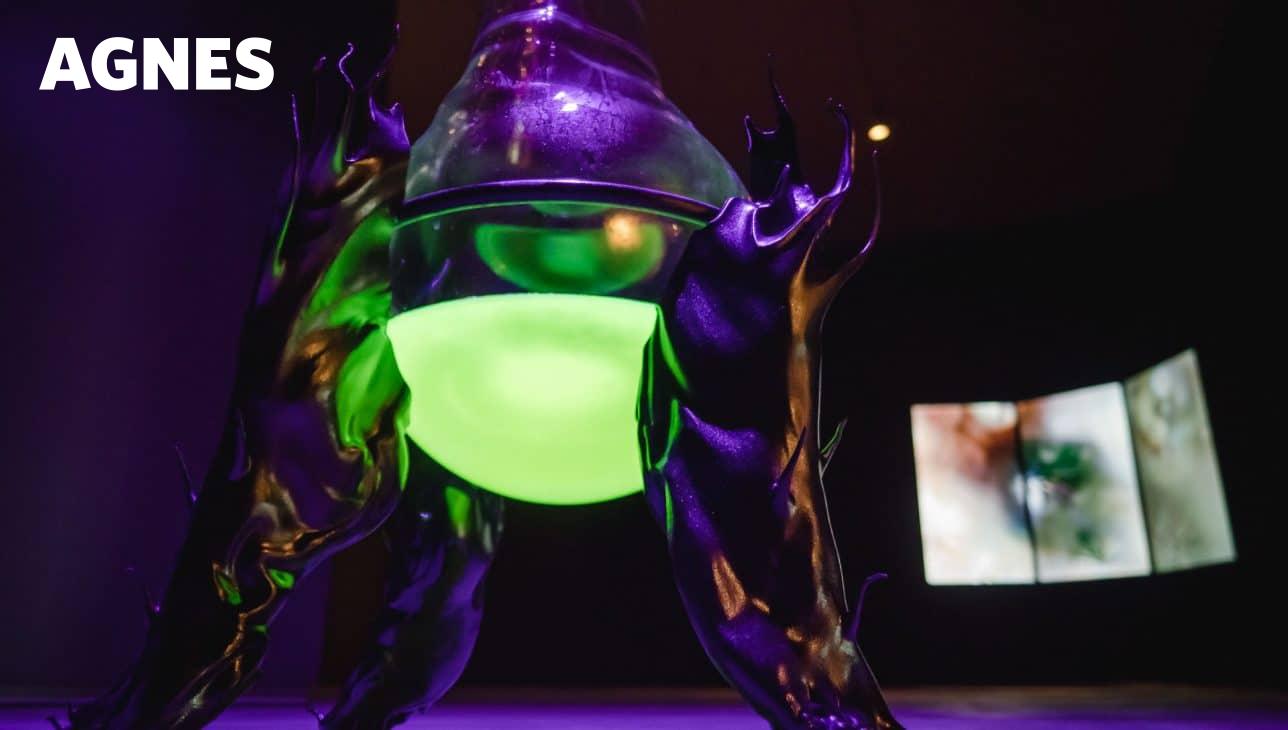 This Week at Agnes
Access from Anywhere
The digital extension of Drift: Art and Dark Matter showcases the meeting of theories and voices that informed this exciting transdisciplinary residency and features behind-the-scenes videos, interviews and interactive activities.  Jump in here.
Drift: Art and Dark Matter is a residency and exhibition project generated by Agnes, the McDonald Institute and SNOLAB. We extend our thanks to those at each institution who opened their workspaces and shared their knowledge for this project.
Josèfa Ntjam, Luciferin Drop, 2020, glass, metal, plastic and Myceaqua Vitae, 2020, video with sound. Collection of the artist. Installation view from Drift: Art and Dark Matter. Photo: Tim Forbes
Thursday Tour
Thursday 11 March, 12:15–1 pm
Printmaking as a medium for creative expression was revived and revolutionized in the mid-twentieth century largely through artists associated with Atelier 17. These artists developed new techniques, innovative ways of working and radical means of sharing knowledge. Join us for a free, in-person, lunch-hour tour led by Curator Natalie Hume and a  Community Docent.
Stanley William Hayter, Atelier 17, 1964 (detail), serigraph on paper. Gift of Ronald A. Sweetman
Art Class for Adults
Online, Sundays 14 and 21 March, 1–3 pm (ET)
Work with well-known Kingston ceramic artist and surface design specialist Marney McDiarmid and learn basic surface design concepts and design your own plate! For all levels of experience.
Register: $50
Hand illustrated porcelain plates created by Marney McDiarmid
Workshop
Online, Thursdays to 18 March, 4–5:30 pm (ET)
Be part of this creative community as you recharge and get inspired. Art Hive @Agnes addresses themes of empowerment, wellness and self-care, while fostering a safe space and a sense of community. This accessible weekly program is free.
This program is made possible through the generous support of the Birks Family Foundation.
FOR EDUCATORS
Agnes's virtual field trip, geared to students in grade 1–6, embraces the sensory exploration of the night while considering the landscape genre in Historical Canadian Art. This 45-minute program includes a guided online tour presentation and activity that can be done at home or in class. Due to demand, we are extending the program dates!
Teachers can book online through 19 March AND 11 May–24 June 2021.
John Stanley Walsh, Expo '67 at Night (detail), 1967, watercolour on paper.  Gift of Rita Maloney, 2011. On view in the exhibition Nocturne.
Funding Announcement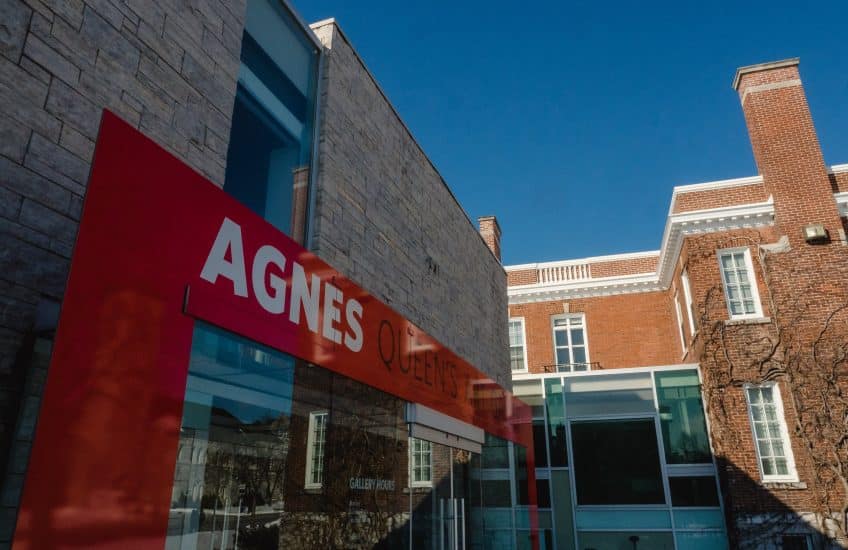 The Ontario government is supporting the arts sector with a one-time investment of $25 million to help artists and arts organizations survive the COVID-19 pandemic. Agnes has received $155,882, which comes at a crucial moment for us. This investment ensures Agnes can continue to offer our wellness programs for free and sustain our vital role in supporting communities through the arts. We were thrilled to hear that $1 million will go directly to artists and creators from across the province.
"Arts organizations make an important contribution to our province, providing thousands of jobs for musicians, writers, painters, actors, dancers, stagehands and the many others working behind the scenes," said Minister Lisa MacLeod. "They entertain us, but they also play an important role in the mental health and well-being of Ontarians and an equally important role in the province's economic and social recovery."
Calling all Queen's Students
Apply by 12 March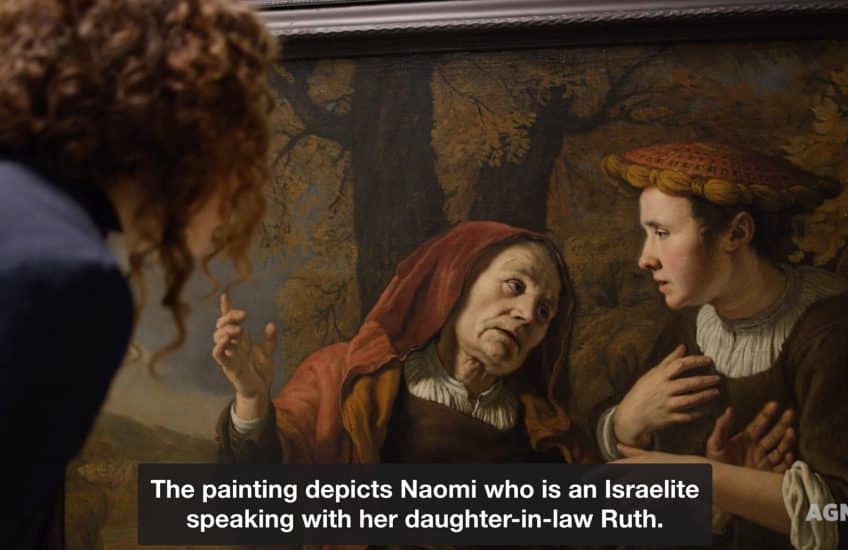 Agnes is hiring a Student Assistant ($24/hour, ~6 hours/week for 8 weeks). We are looking for someone to help develop best practice accessibility guidelines for online museum programs. Then implement them with the 2021 Isabel and Alfred Bader Lecture in European Art happening this June. Download the job details.
Screenshot from AGNES Collects: Jan Victor's Ruth and Naomi (1653)
Open Call
Apply by 29 March 2021
Museum Without Walls asks this question through a series of public activities that iterate and subvert the Brazilian Espírito Santo Art Museum – MAES. The project starts with a Virtual Reality residency program that will take place in different versions of the museum hosted at the Mozilla Hubs WebVR platform. Participants are invited to transform the virtual institution with their artistic and curatorial proposals. More info at museusemparedes.com.
The residency is supported by SECULT-ES, SSHRC, and the Agnes Etherington Art Centre, Canada.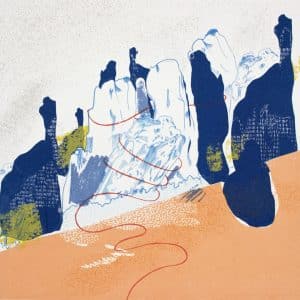 Chrissy Poitras, Your Move, 2019, screen print
Looking Ahead
Featuring Drift: Art and Dark Matter
Online, Tuesday 23 March, 12:15–1 pm (ET)
Sign up
Digital Drawing from Screen to Paper with Chrissy Poitras
Online, Sunday 28 March, 1–3:30 pm (ET)
Sign up
Queen's University
36 University Avenue
Kingston, Ontario
Canada K7L 3N6
Agnes Etherington Art Centre is situated on traditional Anishinaabe and Haudenosaunee Territory.