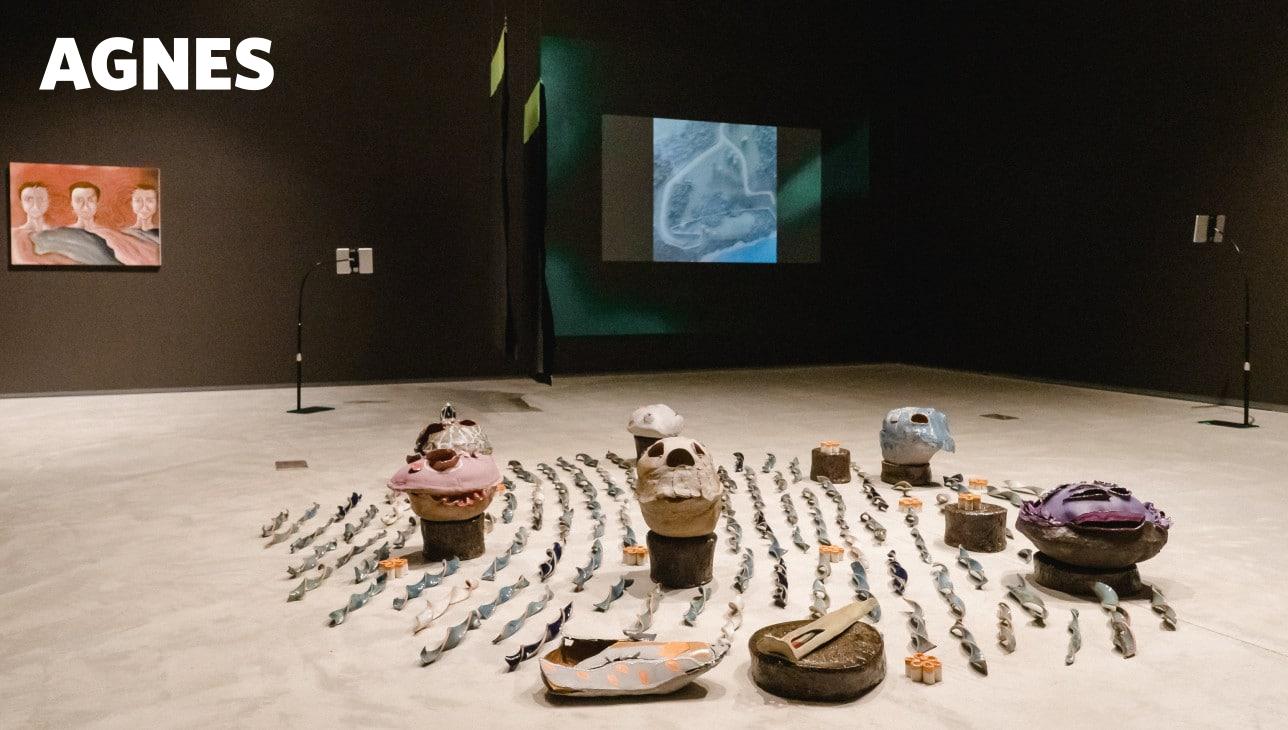 This Week at Agnes
A reason to celebrate
Agnes was thrilled to reopen its doors on Saturday with eight exhibitions on view.  Summer hours are Wednesday–Friday, 10 am–4:30 pm;  Thursday, 10 am–9 pm; Saturday and Sunday, 1–5 pm. Free admission always.
Check out the website and register now for upcoming talks, tours and workshops. Families will be happy to hear that Creation Station is back!
Installation view of Superradiance featuring new work by Andy Berg, GHY Cheung, Bicky Marquez, Chrissy Poitras, Noah Scheinman and Kyle Topping. Photo: Tim Forbes
Part of Agnes's Wellness Program
Online, Tuesday 17 August, 12:15–1 pm (ET)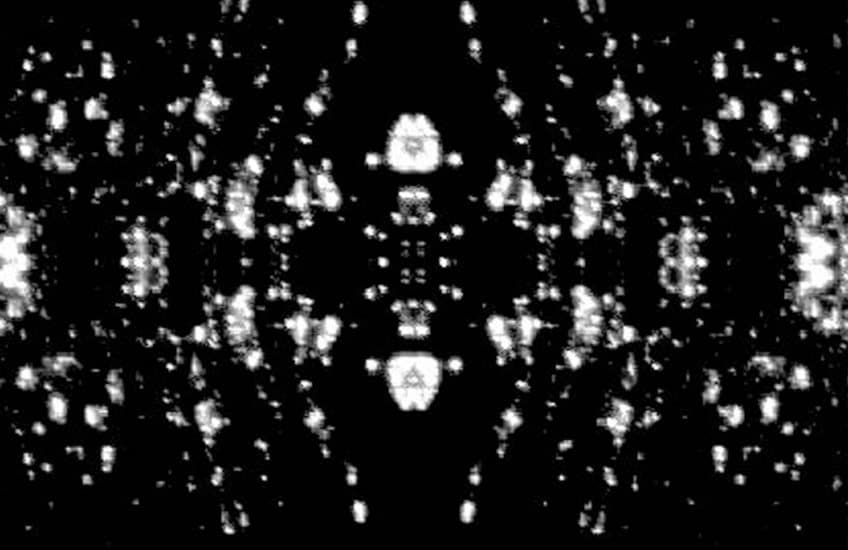 Slow down! Deeply observe works of art in Lii Zoot Tayr (Other Worlds). Guided by interdisciplinary artist, singer/songwriter and critical thinker Cheryl L'Hirondelle, this contemplation practice allows for relaxation and new insights. Cheryl L'Hirondelle (Cree/Halfbreed; German/Polish) is an interdisciplinary artist, singer/songwriter and critical thinker whose family roots are from Papaschase First Nation, amiskwaciy wâskahikan (Edmonton, Alberta) and Kikino Metis Settlement, Alberta.
This program is made possible through the generous support of the George H Stedman Estate Foundation. Image: Tannis Nielsen, Creation (detail). Work in progress. Courtesy of the artist
NEW PUBLICATION
Essay by Maxime Valsamas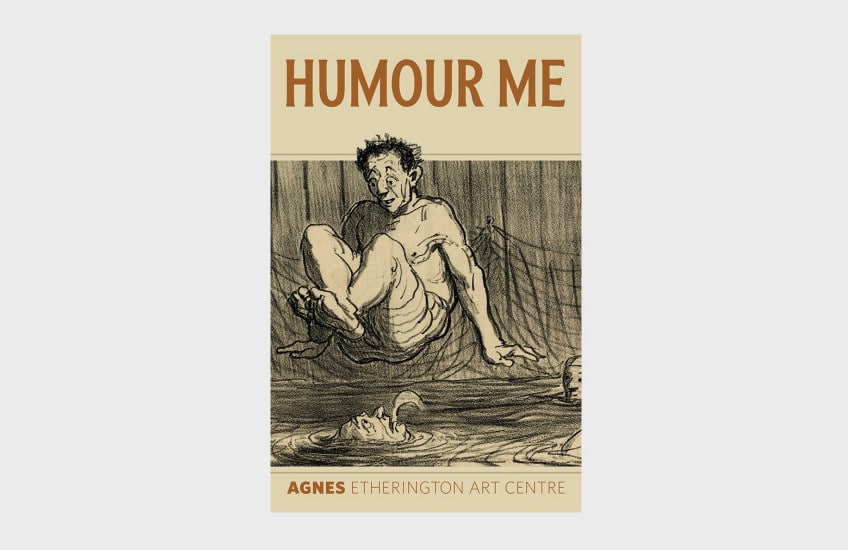 Humour Me traces the development of caricature, across several cultures and centuries, as a tool in dismantling power structures. While recognizing that caricature could be harmful in the reinforcement of stereotypes, the exhibition focusses on caricature that turns hierarchy on its head. Through caricature, artists satirized politicians, wealthy urbanites, religious authorities and fashion trends, as well as themselves and their colleagues.
This brochure is published in conjunction with the exhibition Humour Me. Download the brochure or pick up your printed copy at Agnes, while supplies last.
Humour Me exhibition brochure, design by Vincent Pérez, Kingston.
AGNES and the Department of Film and Media partnership
Apply by 20 September 2021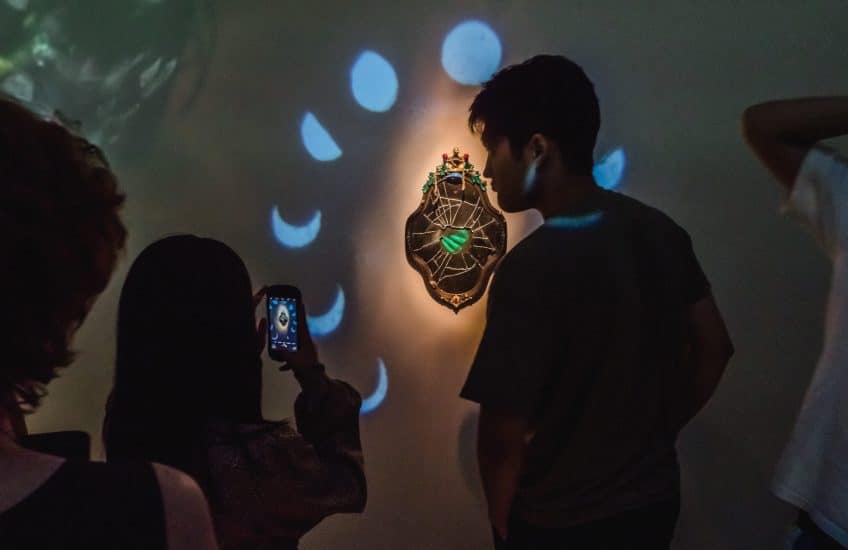 In one course, you can change the course of museological history! Help reimagine Agnes and what the 21st-century museum can be. Join Agnes's Youth Advisory Council, build your network, receive an $825 stipend and hands-on real-world experience. Have a say in future digital platforms that engage diverse museum audiences and inform innovation in the digital sector.
November 2021–March 2022
Queen's Students across all disciplines in years 2–4 are eligible to apply
$825 stipend, 3.0 course credits, 120 hours
Visitors enjoy Any Saint: Emily Pelstring. Photo: Tim Forbes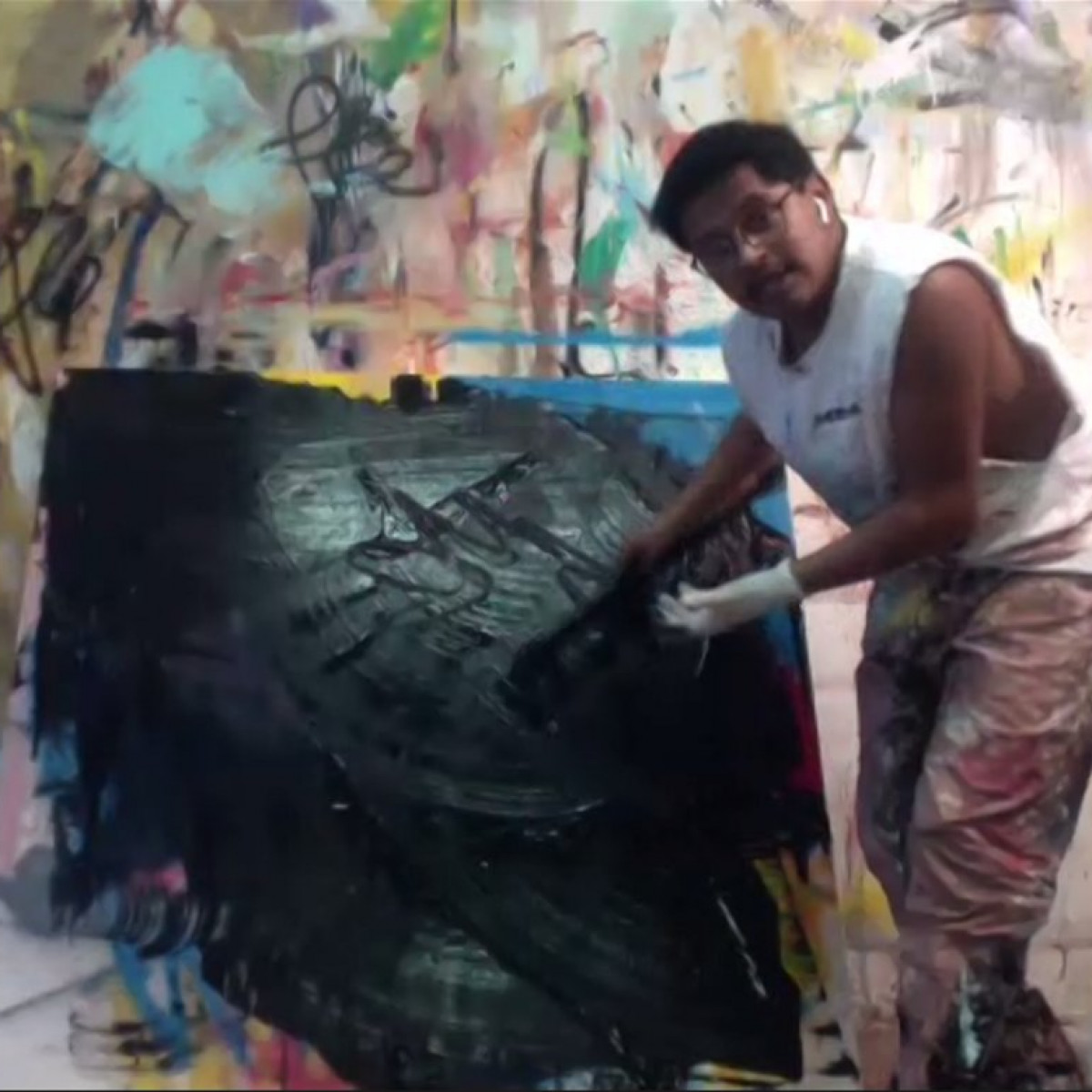 Francisco Corbett leads The Studio at Agnes.
Queen's University
36 University Avenue
Kingston, Ontario
Canada K7L 3N6
Agnes Etherington Art Centre is situated on traditional Anishinaabe and Haudenosaunee Territory.