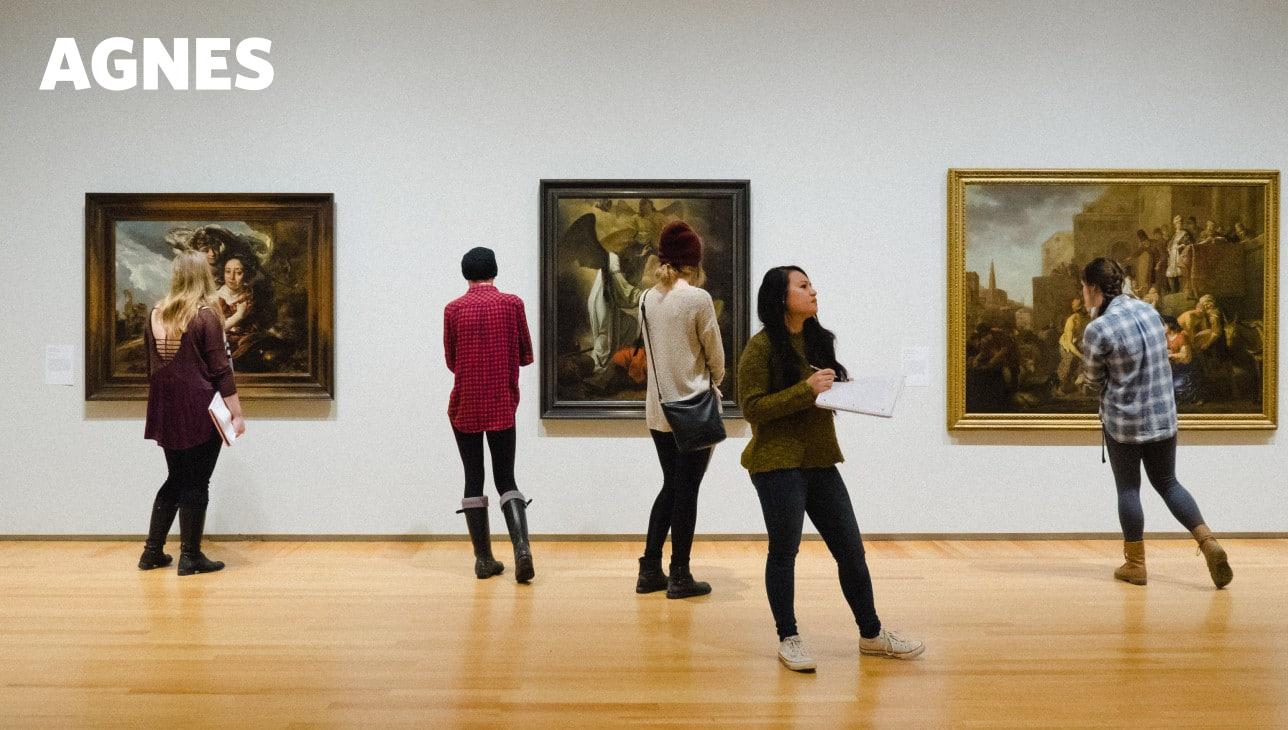 Learning through Art
Planning for Fall 2020
As you begin to plan for a Fall semester online, incorporate Agnes's exhibitions and superb collections into your curriculum. We are planning for academic programs, both online and in a hybrid format that can adapt to changing directives from the university and public health. We are ready to work with you to integrate a transformative, vital learning experience with art into your course.
While we do not  know if we will be able to offer in-person group tours, we are collaborating with faculty to offer pre-recorded and live digital content for classes including digital tours, guest lectures and Q&As. We have rich digital content already available on our Digital AGNES platform and you can explore over 17,000 objects in our collection to find works to enhance your teaching. We will work with you to create custom content for your class.
You are invited to peruse the exhibition notes below for inspiration. Contact me for more information or to discuss ideas for integrating exhibitions and collections into your teaching and scholarship.
Sincerely,
Heather Parker
Associate Curator, Academic Outreach
E: heather.parker@queensu.ca  T: (613) 533.6000 x 77877
Faculty of Education students engage with art in the Bader Gallery.
Contemporary Feature, Davies FDN. and Samuel J. Zacks Galleries
29 August–6 December 2020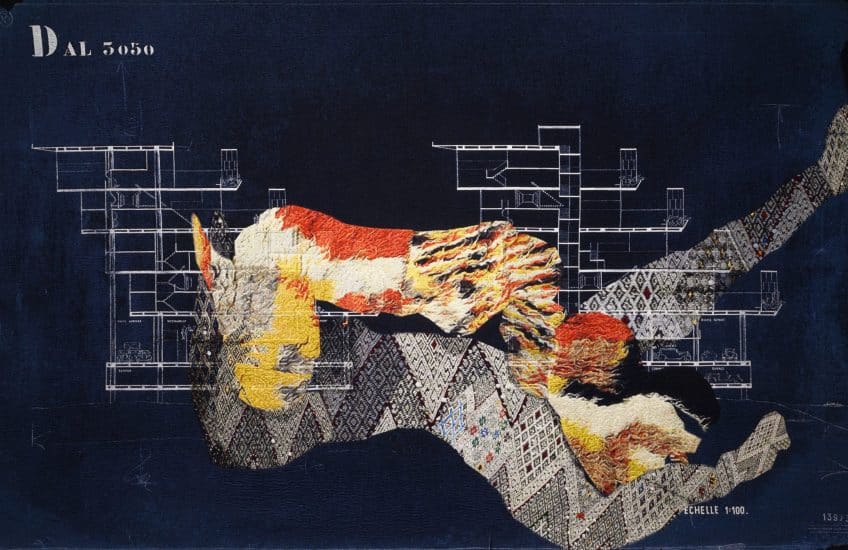 Shannon Bool's recent practice takes on many forms, including tapestries, silk paintings, collages, sculptures and photograms. All gravitate around a central theme: a critique of Modernism through unconventional material processes, combined with her own interpretation of psychoanalytical concepts. By examining the flip side of modernist currents, the artist reveals repressed aesthetic influences in both visual art and architecture.
Shannon Bool, Oued Ouchaia, 2018, jacquard tapestry, embroidery. Courtesy of the Daniel Faria Gallery (Toronto) and the Kadel Willborn Gallery (Düsseldorf)
Bader Gallery
29 August 2020–11 April 2021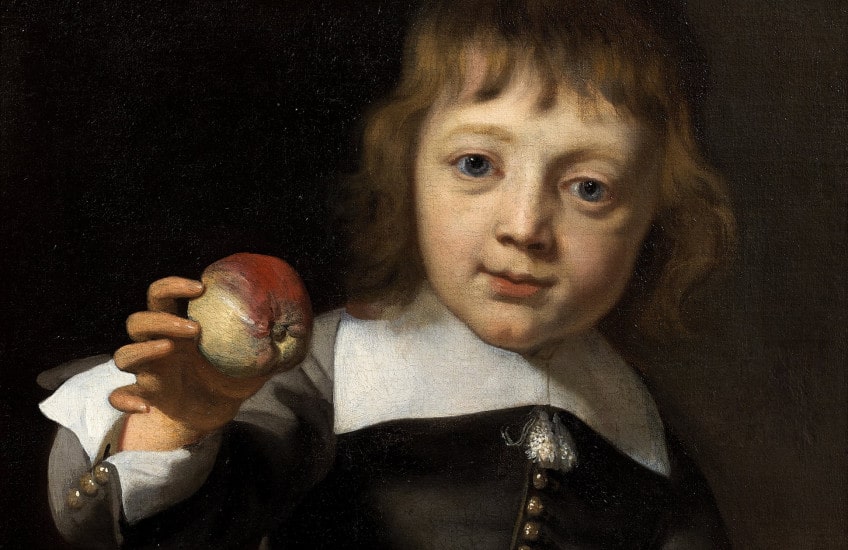 Rembrandt was more than a gifted painter: as a participant in the rich visual culture of the Dutch Republic, he was also an influential teacher, mentor, friend and rival. Exploring Rembrandt's artistic network, this exhibition brings together some of the greatest treasures of The Bader Collection, including familiar favourites, recent acquisitions and works that are seldom on display.
Gerbrand van den Eeckhout, Portrait of a Six-Year-Old Boy Holding an Apple, 1656, oil on canvas. Gift of Isabel and Alfred Bader, 2016 (59-007)
Historical Feature and R. Fraser Elliott Galleries
29 August 2020–11 April 2021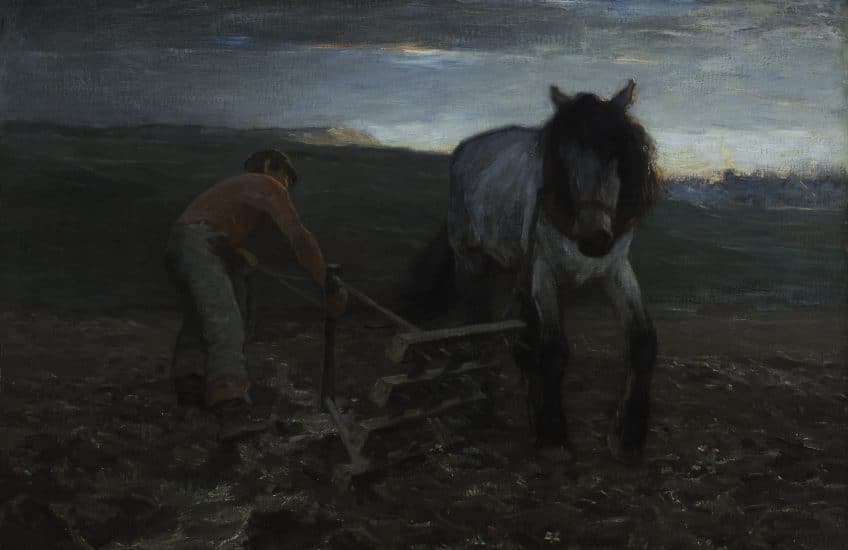 Night has long been an inspiration for artistic expression. The term "nocturne," first applied to the visual arts by James Abbott McNeill Whistler in the late nineteenth century, evokes the dark and dreamy atmosphere of those hours when the sun travels below the horizon.  Crossing genres and decades, this exhibition explores the night in the Canadian artistic imaginary and traces the arc of night from sunset to sunrise. This universal daily transformation, which holds power over us all, has unique expression in the Agnes's collections.
Horatio Walker, Turning the Harrow- Early Morning, 1898, oil on canvas. Purchase, Chancellor Richardson Memorial Fund and the Gallery Association, 1994 (37-008)
Frances K. Smith and Grey Galleries
29 August–6 December 2020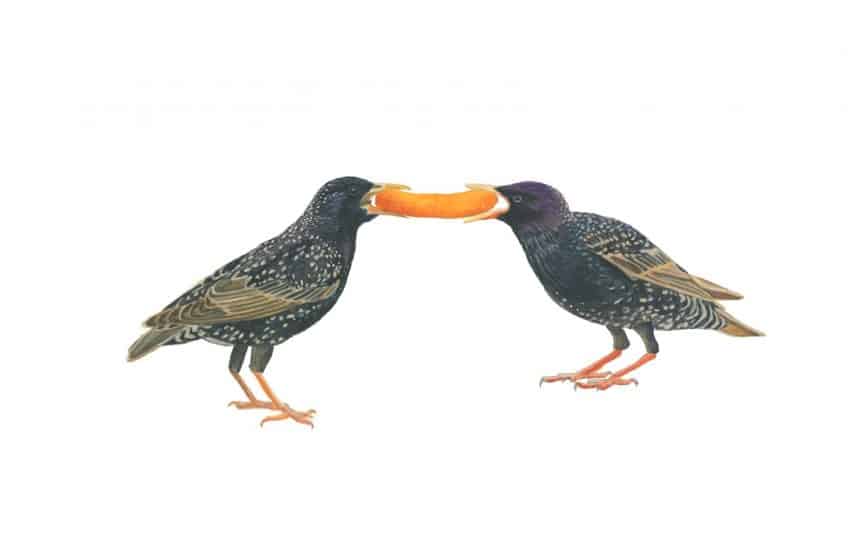 A special blend of wicked libidinal affects—exploring the quivering line between perfection and abjection—is one result of Chantal Rousseau's chosen medium mashup: painstakingly detailed watercolours transmuted into animated GIFs. If you're probing the values and speeds of contemporary attention like Rousseau is, these are the perfect vehicle. In this exhibition the lascivious torpor of snails is balanced by a brigade of plucky unsung characters, such as squirrels doing fitness training. The artist's bio describes her practice in this way: "Playing off fleeting internet obsessions and subcultures, she intertwines humour and the macabre and makes feminism sexy." She currently resides in Kingston, Ontario.
Chantal Rousseau, Starlings vs Cheesie, 2020, GIF. Collection of the artist
Queen's University
36 University Avenue
Kingston, Ontario
Canada K7L 3N6
Agnes Etherington Art Centre is situated on traditional Anishinaabe and Haudenosaunee Territory.