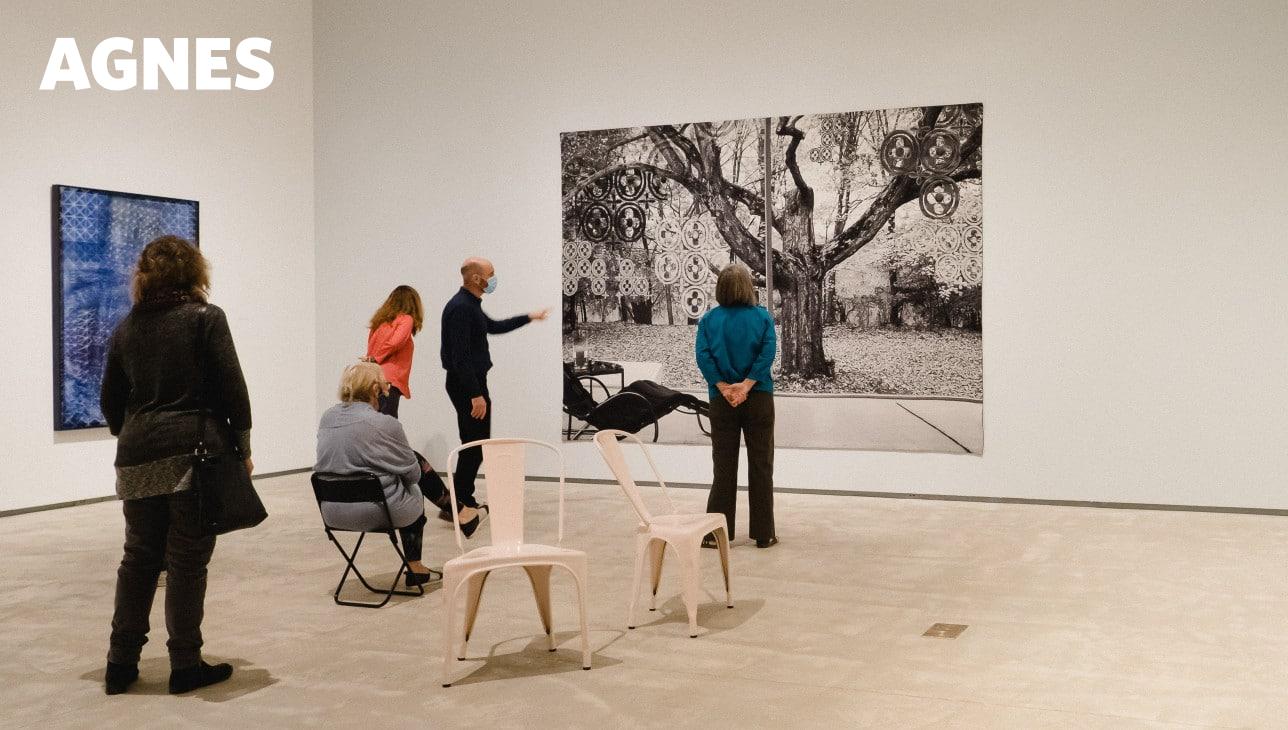 This Week at Agnes
Talks and Tours
Dive into the world of visual art
Making Art Work: Professional Development Series
Curatorial Practices and Methodologies
Online, Saturday 17 October, 1–3 pm
Experience Art at Agnes
Online, Saturday 17 October, 2:15 pm
Take a virtual trip to Agnes with host Heather Parker, Associate Curator, Academic Outreach for a tour of current exhibitions at Agnes, followed by a Q&A session.
Thursday Tour
Thursday 22 October, 12:15–1 pm
Featuring Shannon Bool:  Modernism and Its Discontents
Sunny Kerr, Curator of Contemporary Art introduces Shannon Bool: Modernism and Its Discontents.
Art and Wellness
Deeply observe works of art, learn from experts in the field, and join the Art Hive community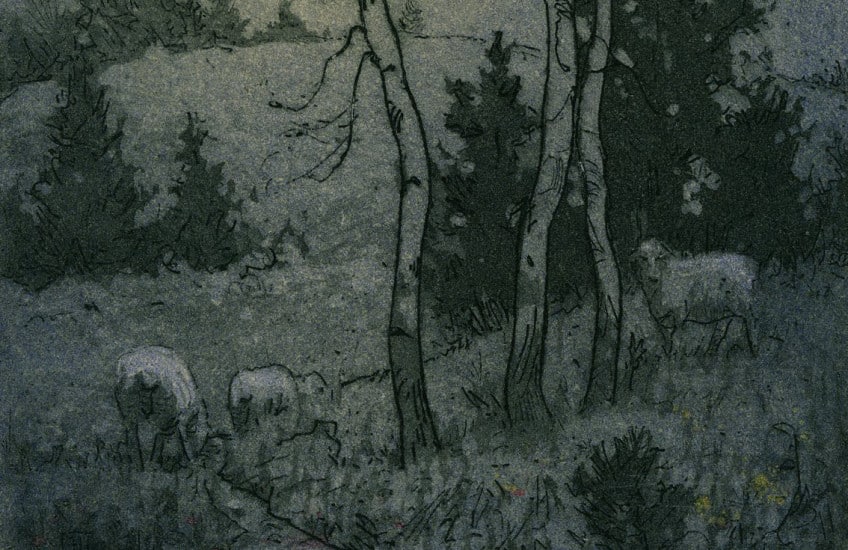 Deep Looking
Featuring Nocturne
Online, Tuesday 13 October, 12:15–1 pm
Art and Wellness Speaker Series
"Indigenous Ways in Art and Wellness" with JP Longboat and Elaine Kicknosway
Online, Friday 16 October, 1–3 pm
"Thinking Creatively in Art and Wellness" with Max Montalvo, Eve Blouin-Hudon and Allison Morehead
Online, Friday 23 October, 1–3 pm
Virtual Art Hive @Agnes
Online, Every Thursday through 12 November, 4–5:30 pm
Frederick S. Haines, Sheep in a Moonlit Landscape (detail), undated, etching on paper. Gift of Gordon Conn, 1964 (20-073.16). From the exhibition Nocturne.
Using the art museum to teach clinical excellence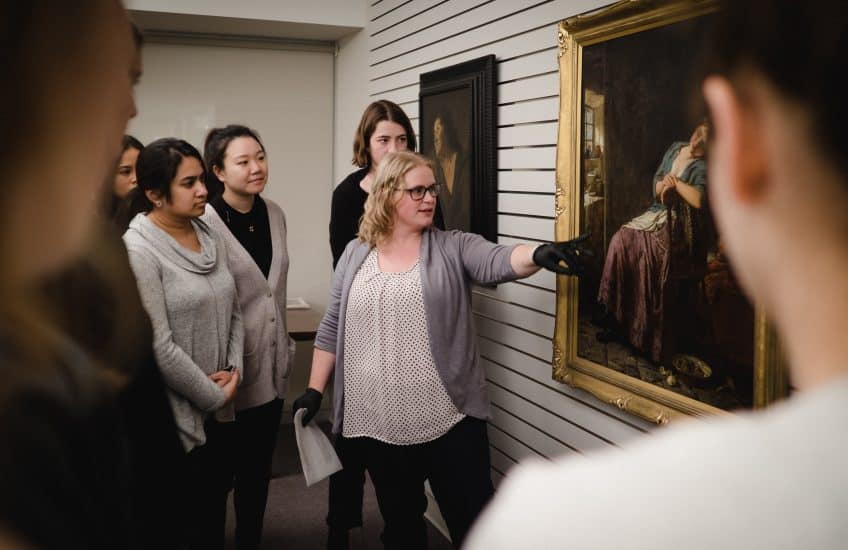 A new, multi-visit Art and Medicine pilot program developed in collaboration with the School of Medicine at Queen's University took place in the spring. Formatted as a research study, the interactive program taught first-year medical students visual analysis, communication, and critical thinking skills. Each week participants were introduced to a different type of observation training using art from Agnes collections and exhibitions along with studio-based creation. The purpose was to explore and evaluate how different approaches to art observation training impact clinical observation skills. "Teaching visual analysis skills in an art museum setting allows students the freedom to experiment with new concepts and ideas in a low-risk environment," says Heather Parker, Associate Curator, Academic Outreach. "It allows them to think critically about their assumptions."
First-year medical students take part in the pilot program Art of Observation with Associate Curator, Academic Outreach, Heather Parker.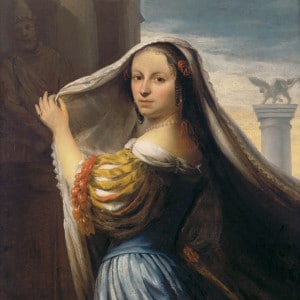 Lambert Doomer, A Venetian Courtesan (detail), 1666, oil on canvas, Gift of Alfred and Isabel Bader, 1991 (34-020.02)
Looking Ahead
Online, Thursday 29 October, 1–2:30 pm
A conversation between artist and curator
Thursday 12 November, 12:15–1 pm
Curator of Rembrandt and Company, Dr Stephanie Dickey, presents a special tour of the exhibition.
Queen's University
36 University Avenue
Kingston, Ontario
Canada K7L 3N6
Agnes Etherington Art Centre is situated on traditional Anishinaabe and Haudenosaunee Territory.