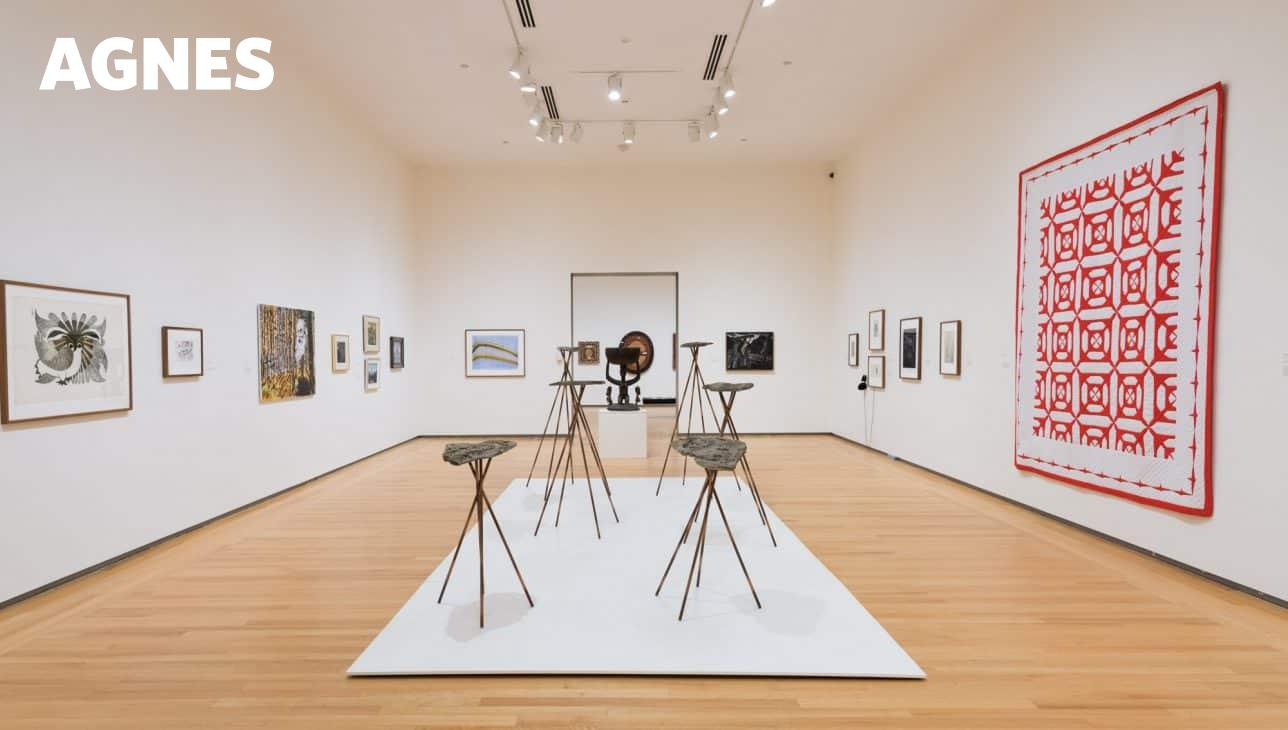 This Week at Agnes
Thursday Tour
20 February, 12:15–1 pm
This free, lunch-hour exhibition tour is available on a drop-in basis.  A friendly and informed community docent will meet you in the Atrium before the guided gallery tour. Face of the Sky combines Inuit printmaking, Italian Renaissance angels, Canadian mystical landscapes, modernist sculpture and contemporary mediations.
Installation view of Face of the Sky: From the Collections. / Angotigalu Teevee, Spirits Reaching for the Moon, 1961, stonecut on paper, 42/50. Gift of John Robertson, 1985 (28-150)
Art Class for Adults
Saturdays 22 February–7 March, 1:30–3:30 pm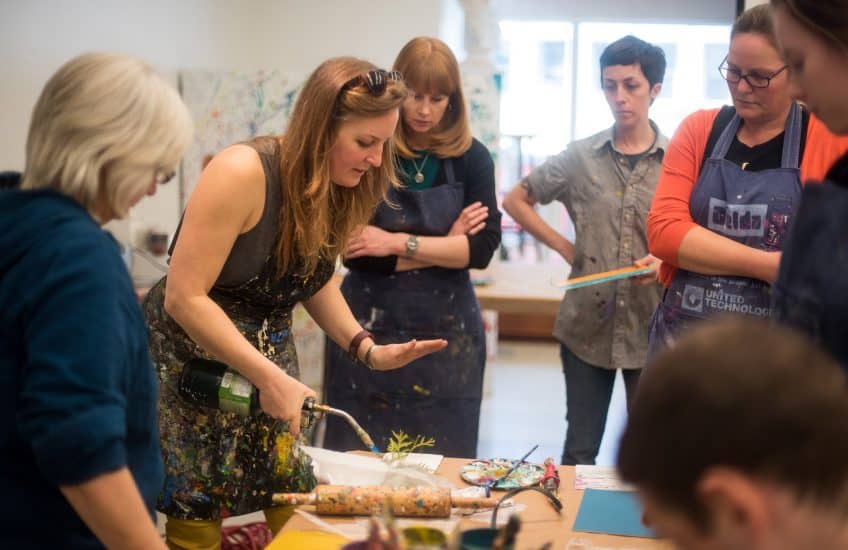 Fee: $120, $105 members, materials provided.
Participants explore encaustic (beeswax) painting through a variety of techniques and materials, including blowtorches, scraping tools and found materials. For beginners or those with experience who want to dive deeper into their process.
Register to save your spot. Bursaries are available.
The Studio: Encaustic artmaking with Julie Davidson Smith.
School Programs (Grades 1–8)
4 February–26 March 2020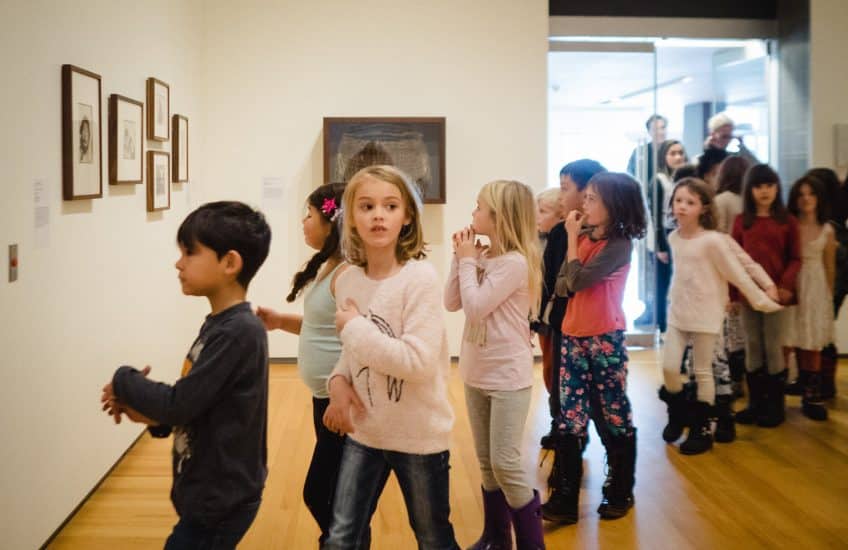 This winter, we invite grade 1–8 students to Art Quest, an accessible program designed to enrich school curriculum while expanding awareness of colour, line and printmaking techniques throughout history. This program draws upon artworks across Agnes galleries and starts off in the exhibition: Quest for Colour: Five Centuries of Innovation in Printmaking.
Teachers are invited to fill out the booking form or email aeacpa@queensu.ca for details.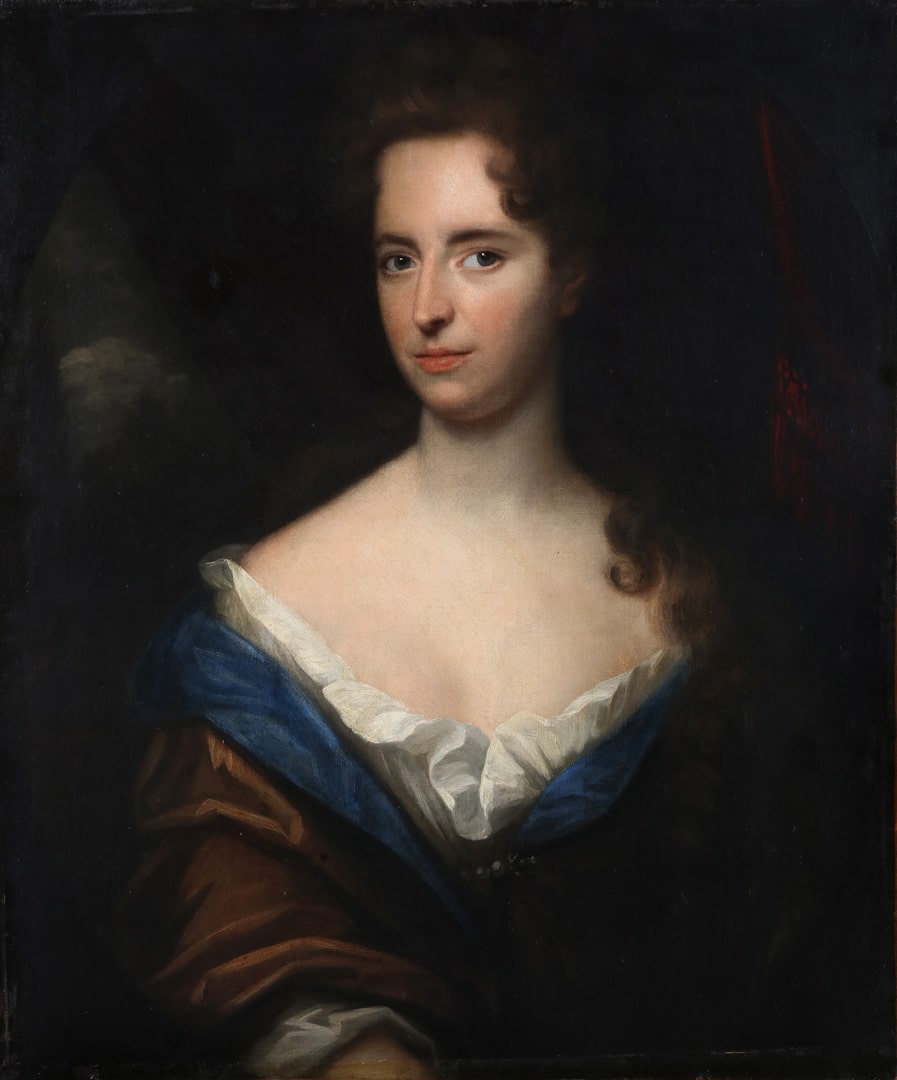 Herman Verelst's Portrait of an Unknown Woman of 1688 from the exhibition From Tudor to Hanover: British Portraits, 1590–1800.
Queen's University
36 University Avenue
Kingston, Ontario
Canada K7L 3N6
Agnes Etherington Art Centre is situated on traditional Anishinaabe and Haudenosaunee Territory.