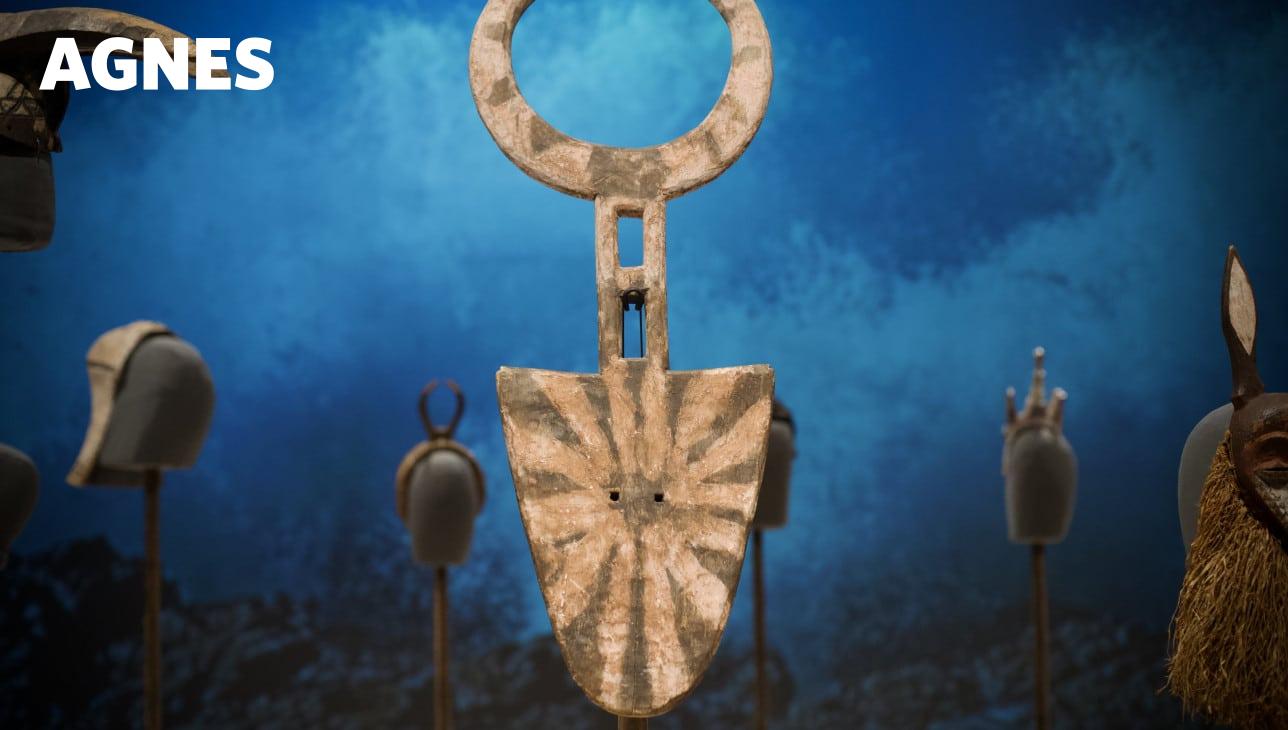 This Week at Agnes
Digital Agnes
Created alongside the Black Portraiture[s]: Absent/ed Presence conference hosted 14–16 October, Agnes released the video AGNES Talks: With Opened Mouths featuring Qanita Lilla; commissioned Britta B's poem Black Balance and launched episode four of the With Opened Mouths Podcast: Intimate Recollections of Black Lives with guest Oluseye.
Find it all at Digital Agnes.
Installation view from With Opened Mouths. Photo: Jay Middaugh
Part of Agnes's Wellness Program
Online, 19 October, 12:15–1 pm (EDT)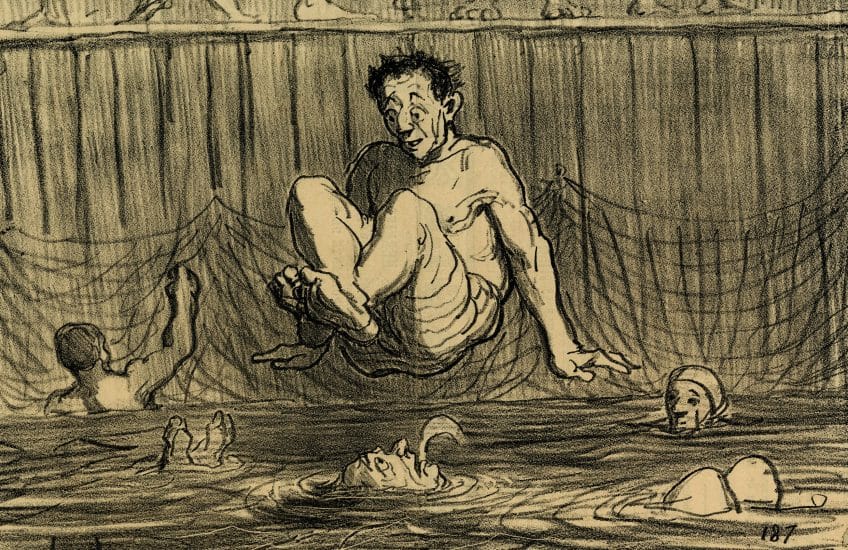 Slow down! Deeply observe works of art in Humour Me. Guided by the exhibition's curator Maxime Valsamas, this contemplation practice allows for relaxation and new insights.
Humour Me traces the development of caricature, across several cultures and centuries, as a tool in dismantling power structures. By bringing together a selection of engaging works on paper from Agnes's Canadian and European collections, this exhibition offers a stimulating overview of caricature's toppling history. Sign up for this virtual program
Honoré Daumier, Les plaisirs de l'école de natation, 1858, lithograph. Gift of Meredith Fleming, 1984
Making Art Work: Professional Development Series
Online, 19 October, 6–7:30 pm (EDT)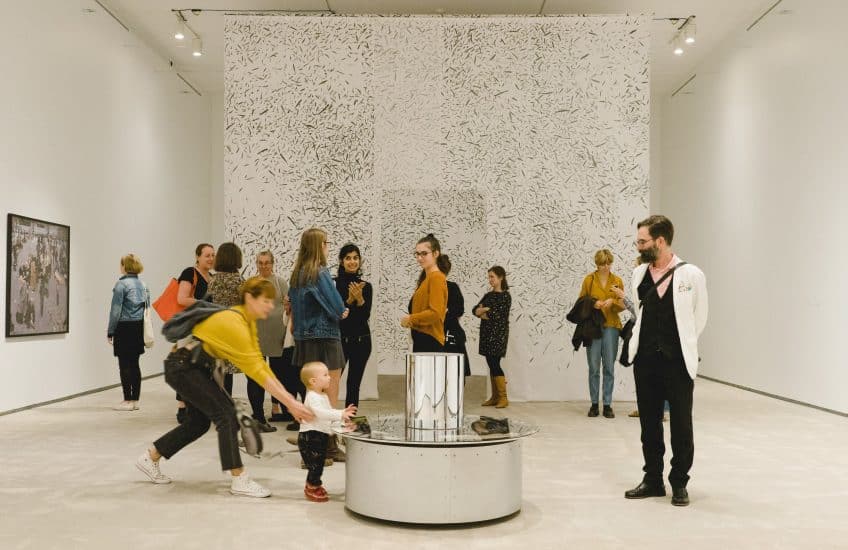 Professional artists and Modern Fuel board members, Greg Ivens and Liam Mills, offer insights, best practices and various avenues for monetizing your art outside of the realm of exhibitions. Sign up for this free online program.
Agnes Etherington Art Centre, Modern Fuel Artist-Run Centre and Union Gallery are pleased to co-present the 2021–2022 Professional Development Series. This program is supported by the Canada Council for the Arts.
Visitors enjoy The hold: movements in the contemporary collection.
Art and Wellness
Art Hive Pop-Up @Agnes
In-person, 20 October, 1–3 pm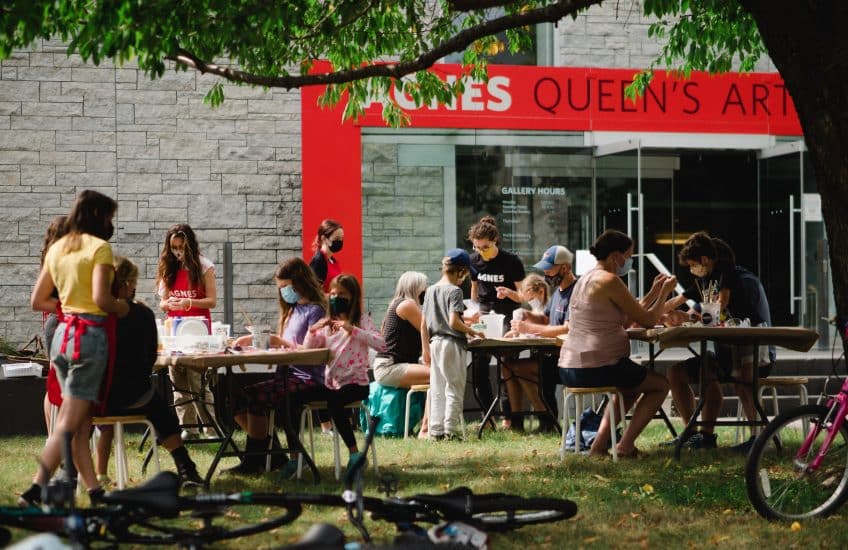 Art Hive is a creative community that draws upon the innately therapeutic nature of artmaking. You are invited to relax and recharge while making your very own button. Materials are provided and all levels of artistic experience are welcome. This is a free drop-in program taking place on Agnes's front lawn. Masks are required.
If this sounds fun, check out Virtual Art Hive @Agnes happening on Thursdays through 11 November from 4 to 5:30 pm (ET).
Artmaking on Agnes's front lawn
Publication Launch
Special price: $25 (18–26 October 2021)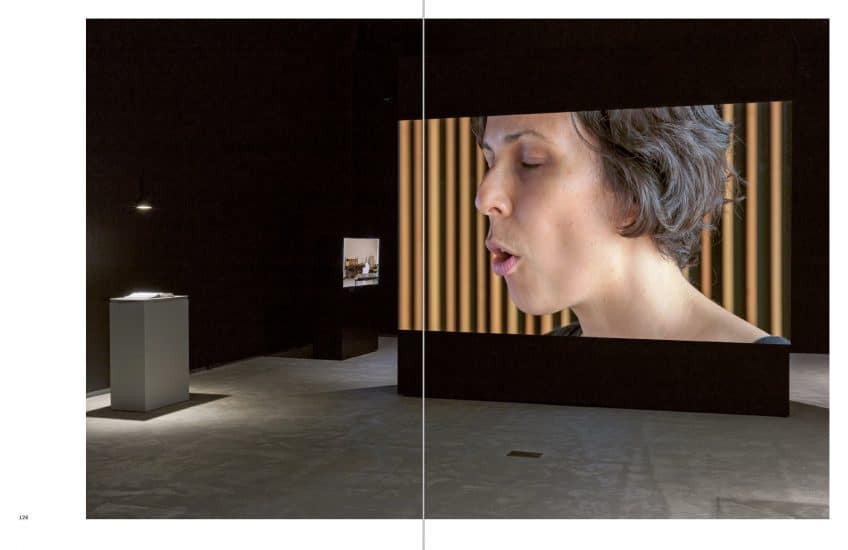 Essays by Vincent Bonin, Lorna Brown, Sunny Kerr, Melanie O'Brian, Kitty Scott, and Ibghy and Lemmens
Under the guise of a certain quiet and disciplined whimsy, the art of Richard Ibghy and Marilou Lemmens holds a complexity of ideas, aesthetic force and allusion that overflows with interpretive valences. A collaborative and multi-authored first monograph, this rich body of text and documentation traces their recent decade of projects and exhibitions through graphing economic thought, speculative fiction and performance.
Co-published by Agnes Etherington Art Centre, Southern Alberta Art Gallery, SFU Galleries and the Owens Art Gallery.
In honour of the publication's debut at the Vancouver Art Book Fair 18–26 October, we are offering a 30% discount for a limited time. Buy your own copy from the Agnes website today.
Ibghy and Lemmens, publication excerpt
We need your input
Closes 22 October 2021
This survey is designed to better understand how audiences engage with Agnes through digital technology, and how audiences might like to deepen connections with the art centre in the future, both in-person and online. Your feedback is important. The survey should take less than 10 minutes to complete.
A visitor uses the QR codes in the gallery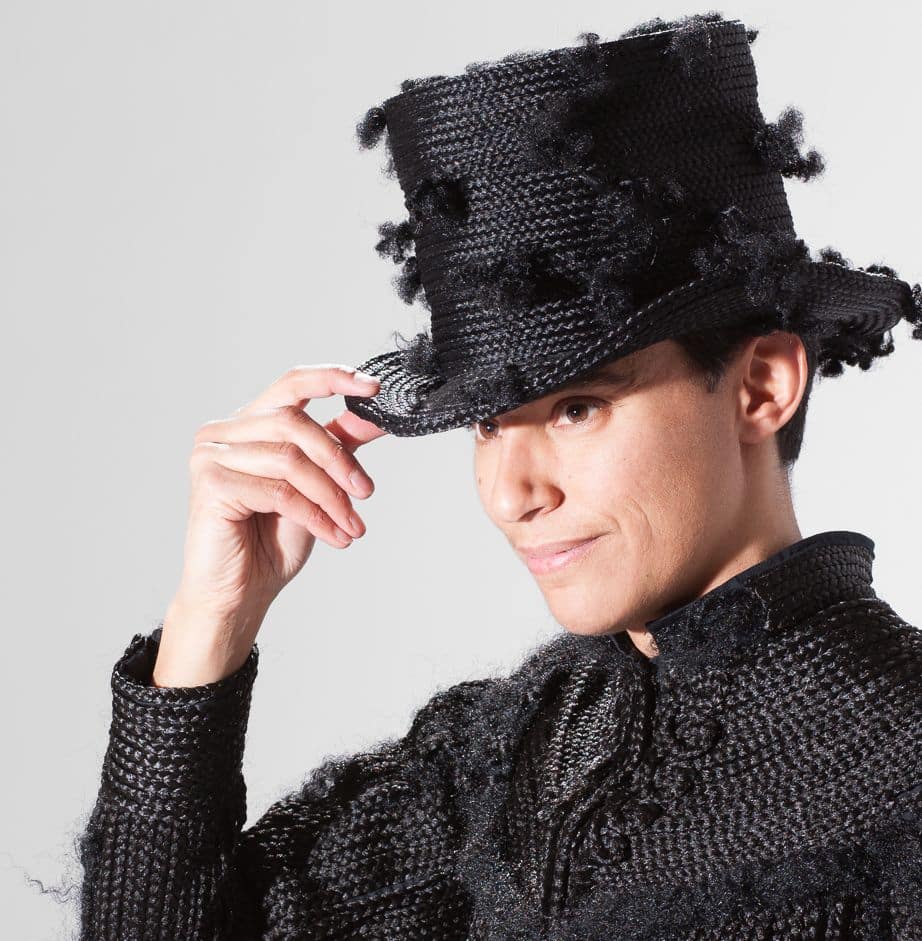 Portrait of Karin Jones
Looking Ahead
Exploring Cultural Identity through Art with Karin Jones
In-Person 18 November, 6–8 pm
Register ($25)
Studies in Solitude
Online, 16 November, 12:15–1 pm
Sign up (free)
Queen's University
36 University Avenue
Kingston, Ontario
Canada K7L 3N6
Agnes Etherington Art Centre is situated on traditional Anishinaabe and Haudenosaunee Territory.