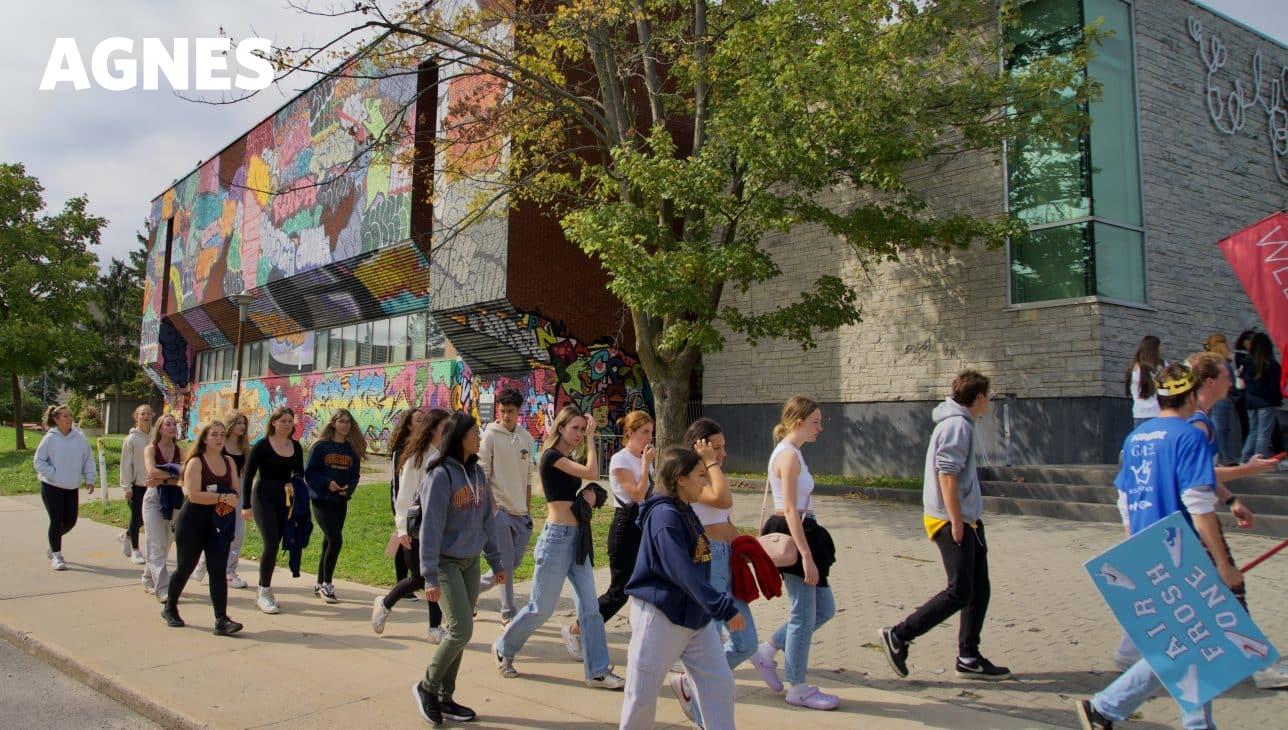 This Week at Agnes
Enjoy art this fall
Free admission, always
Enjoy art while visiting campus over Homecoming Weekend. Current exhibitions feature works by Rebecca Belmore, Pamila Matharu, Winsom Winsom, Rembrandt and more. Experience opportunities for participation and exchange across communities, cultures, histories and geographies in exhibitions staged across nine beautiful galleries and on the exterior façade!
Extended Hours
Saturday 29 October: 10 am–5 pm
Sunday 30 October: 10 am–5 pm
Installation view of Transformations.
Artist Talk
In-Person, 27 October, 6–8:30 pm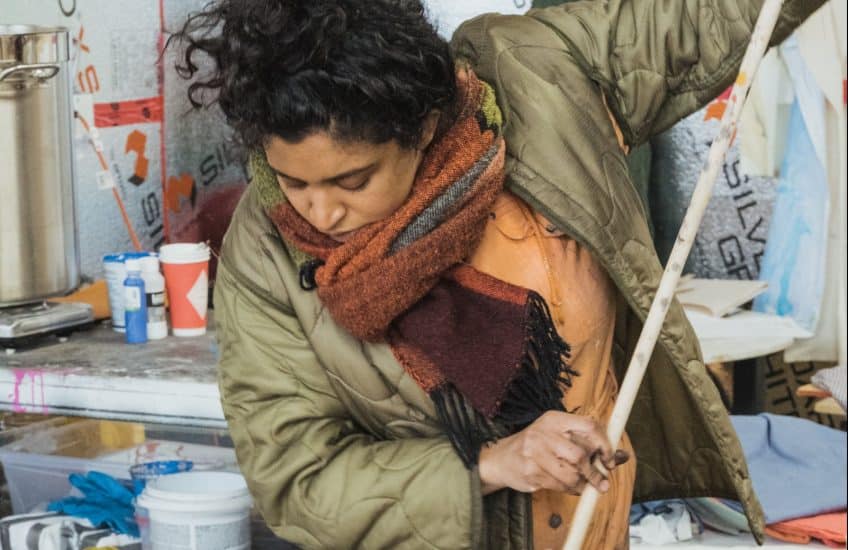 Rajni Perera is the 2022 Koerner Artist-in-Residence in Queen's BFA (Visual Art) Program. Join us for the artist talk, followed by a Q&A and a reception. Sign up to save your seat.
Perera was born in Sri Lanka in 1985 and lives and works in Toronto. She explores issues of hybridity, futurity, ancestorship, immigration identity/cultures, monsters and dream worlds.
This residency and lecture are made possible by the generous support of The Michael & Sonja Koerner Charitable Foundation.
Rajni Perera working in her studio, 2021. Courtesy of the artist
Lecture co-presented with the Art Conservation Program
MacCorry B201, Queen's University, 3 November, 5:30–6:30 pm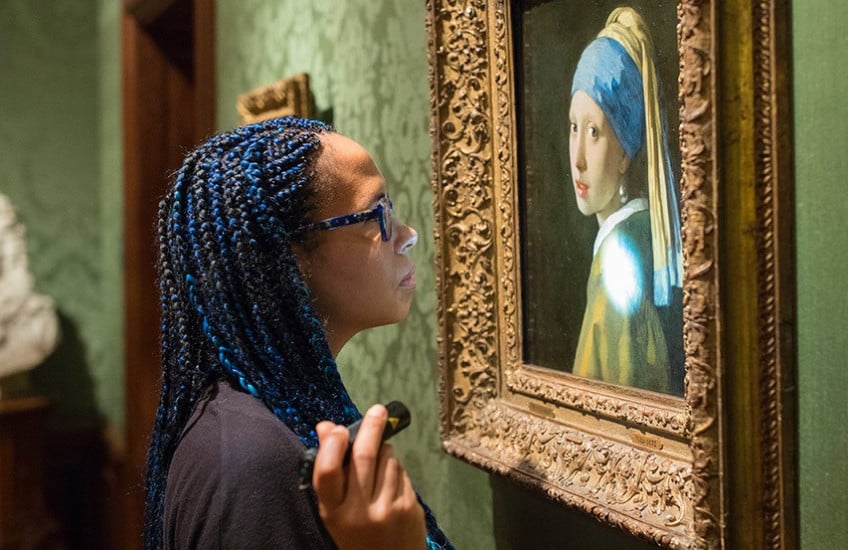 Abbie Vandivere discusses the recent technical examination of Johannes Vermeer's Girl with a Pearl Earring (c. 1665). This is the most beloved painting in the collection of the Mauritshuis in The Hague, The Netherlands. It was last examined in 1994, during a conservation treatment. Although further restoration is not yet required, major advances in non-invasive technical analysis have been made over the last 25 years. The Mauritshuis wanted to learn more about how Vermeer painted the Girl with a Pearl Earring, as well as the materials that he used.
Free and open to all! No registration needed. We especially encourage students in Art History and Art Conservation to attend.
Portrait of Abbie Vandivere. Photo: Ivo Hoekstra, Mauritshuis
Workshops
October–November 2022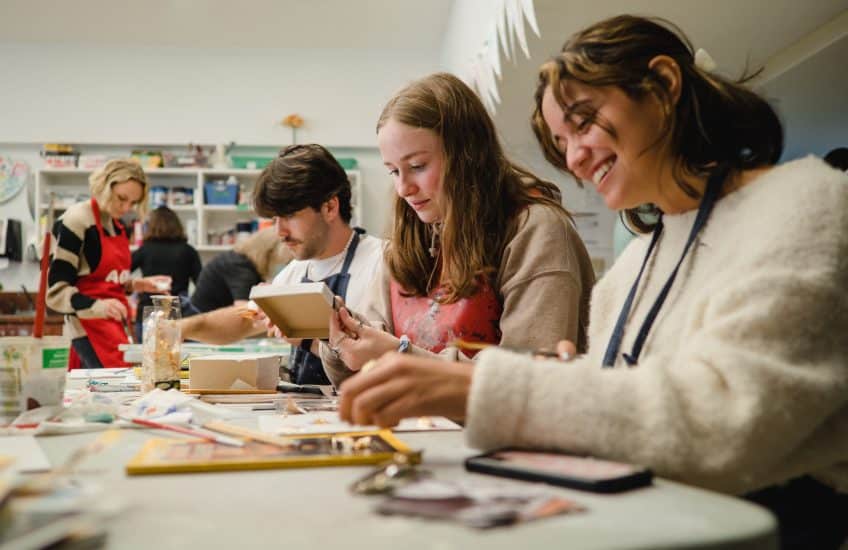 MAKING ART WORK: PROFESSIONAL DEVELOPMENT SERIES
Building an Artist Website with Kelsey Newman Reed and Hannah Schaub
 hosted online by Modern Fuel Artist-Run Centre
Online, 25 October, 6–7:30 pm
Sign up
THE PAINTER'S SURVIVAL GUIDE with Emily Joyce
In-Person, 5–6 November, 10 am–5 pm daily
During this comprehensive two-day workshop adult participants dive deep into the world of acrylics, acrylic mediums and colour mixing.
Materials are included; however, you are welcome to bring your own brushes and additional paints. $150, $135 for members
Register (bursaries available)
ART HIVE @AGNES
Drop in for Art and Wellness with Harper Johnston
In-person, Thursdays until 17 November, 4–6 pm
Sign up
Call for applications
Winter 2023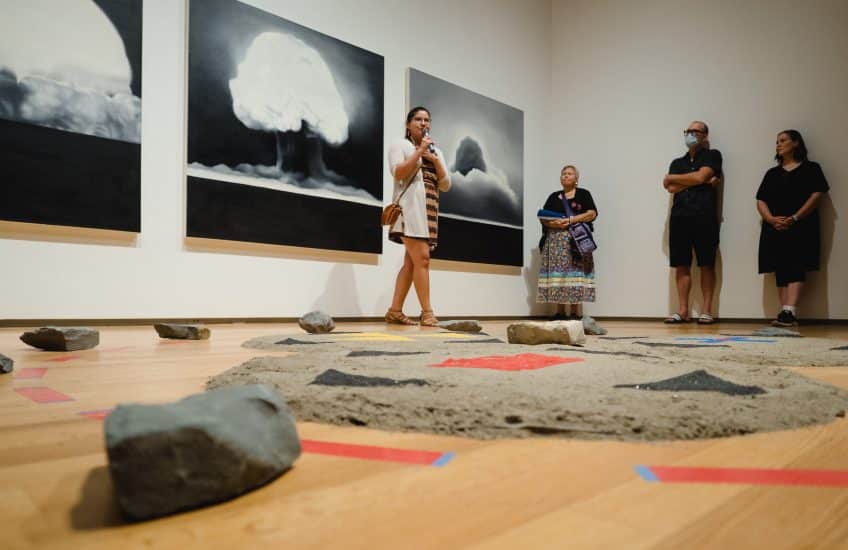 This program supports a current graduate or upper-year undergraduate student at Queen's University. The Studentship offers an exciting experiential learning opportunity for the successful candidate to further their studies in Indigenous material culture within a professional museum environment. We encourage Indigenous students to apply for this studentship.
The 2023 Research Studentship in Indigenous Art will undertake directed archival and provenance research on Indigenous collections from the Pacific Northwest Coast at Agnes.
One $2,500 Studentship is awarded for the Winter semester at Queen's University (plus up to $1,000 for research expenses, such as travel). Apply by 14 November. Read all of the details.
Paige Van Tassel introduces Land Protectors during the Exhibition Preview.
Opportunities for students
In-person, Queen's Campus January–March 2023
Are you a Queen's undergraduate student interested in the complexities of museum collections and digital space? Join Agnes's Youth Advisory Council, build your network, and receive hands-on real-world experience. Have a say in future digital platforms that engage diverse museum audiences and inform innovation in the digital sector! You can receive 3.0 course credits towards your degree (or a micro-credential if their course load is full). Thanks to the Experience Ventures program, eligible students receive a stipend ($825) upon completion of the program. Apply by 19 November. Read more about the course and eligibility.
Museums Without Walls. Photo: Bojana Babic museusemparedes.com
In the News
Winners announced 28 November 2022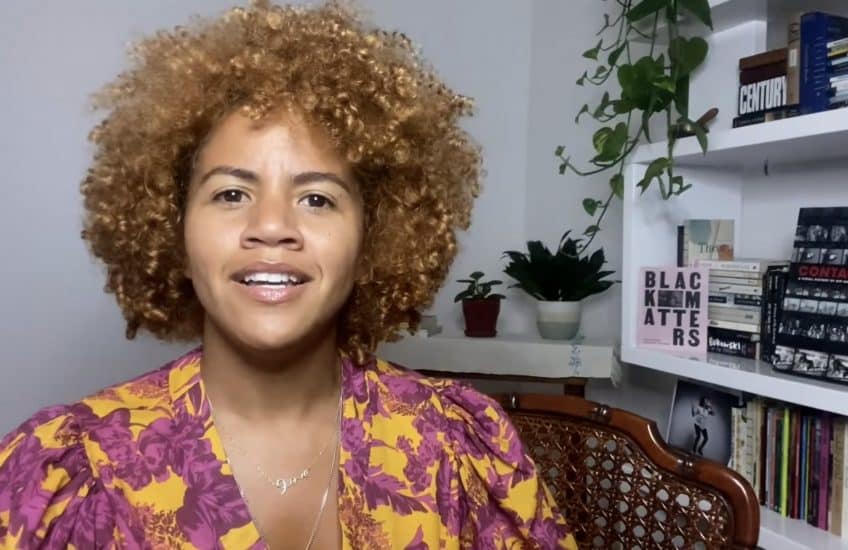 We are excited to share that Agnes's programs are shortlisted for several GOG Awards, including Curatorial Writing with Sunny Kerr's Speculative Fiction in the Work of Ibghy and Lemmens; Art Writing Award with Britta B's Black Balance; Art Publication Award with Danuta Sierhuis's With Opened Mouths: The Podcast; and Design Award with Vincent Perez's TomThomson? The Art of Authentication. Some awards do not have a shortlist. All winners will be announced live during the ceremony on Monday, 28 November 2022.
As the only annual juried awards of its kind, the iconic GOG Awards celebrate the outstanding achievement, artistic merit, and excellence of arts institutions and professionals in the public art gallery sector. Read the full shortlist!
Screenshot from BLACK BALANCE, poem by Britta B.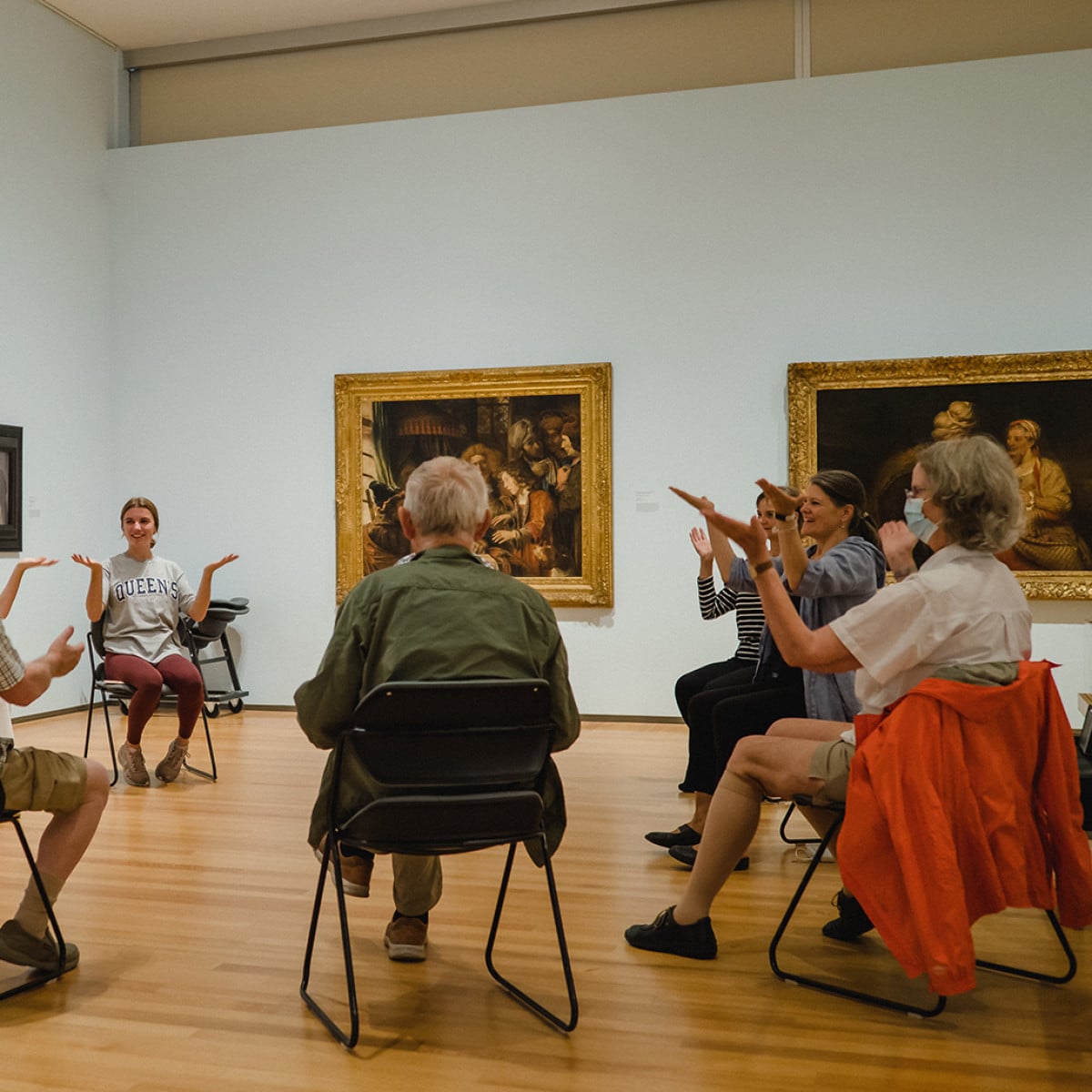 Creative Movement in the Bader Gallery with Amy Booth.
Looking Ahead
Free movement class for those living with Parkinson's, their caregivers and loved ones.
In-person, 8 November, 10:30–11:30 am
Sign up
Creative Ideation with Theo Anthony
10 November, 6:30–8:30 pm
Register (bursaries available)
Queen's University
36 University Avenue
Kingston, Ontario
Canada K7L 3N6
Agnes Etherington Art Centre is situated on traditional Anishinaabe and Haudenosaunee Territory.