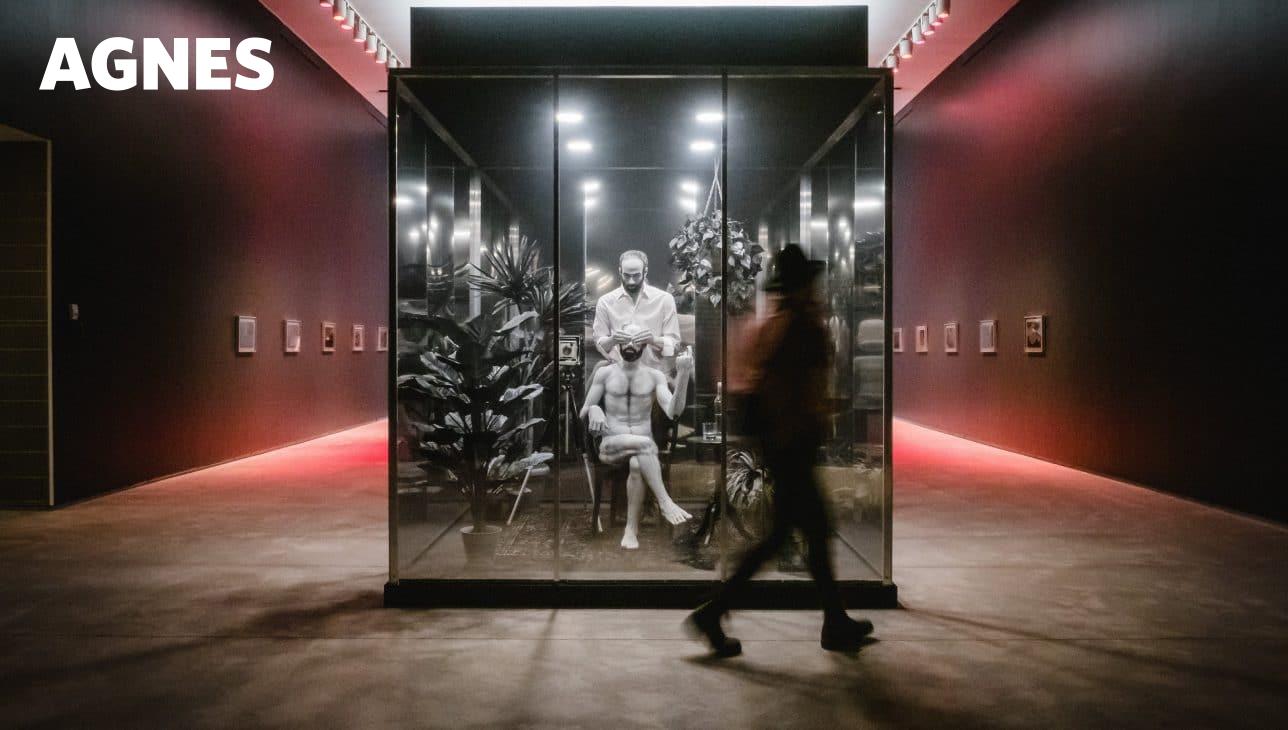 This Week at Agnes
Live Virtual Exhibition Tour
Online, 4 May, 12–1 pm (ET)
ART + PUBLIC UnLtd. invites you on a virtual tour through three of Agnes's current exhibitions, Chris Curreri: A Surrogate, A Proxy, A Stand-In, Studies in Solitude and The Dark Room. We bring you an exhibition experience that gives you a sense of the program in space, an understanding of curatorial considerations, dialogues between artist Chris Curreri and Agnes curators Emelie Chhangur and Suzanne van de Meerendonk, insights behind key works and a live Q&A opportunity facilitated by ART + PUBLIC UnLtd.'s Rebecca Carbin.
It is also an opportunity to experience Agnes Reimagined, the institutional transformation currently in play at Agnes. Sign up for this free event.
Installation view of Chris Curreri: A Surrogate, A Proxy, A Stand-In. Photo: Tim Forbes
On Zoom and In-Person, 30 April, 1–3 pm (ET)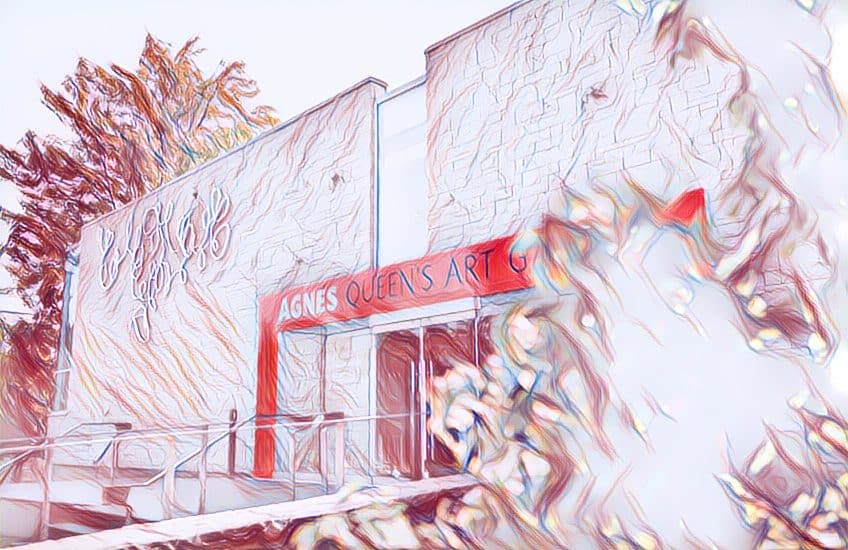 The Sharing Circles and the Talk Back are a starting point for what we hope grows into a continuous conversation with you. Our work will be to translate the physical, sensory and spatial experiences that you want into a holistic design that is inclusive, equitable and supports Indigenous traditions, experiences and world views.
This Sharing Circle focuses on themes of Housing, Caring and Hospitality. Please join us to share what will make Agnes Reimagined feel like home.
We welcome Katarokwi Indigenous community, Queen's Indigenous Students, Staff, Faculty, members of EDI and the broader community to take part in a hybrid Sharing Circle for Agnes Reimagined. The in-person session takes place at 138 Union Street, Robert Sutherland Hall, Queen's University.  Register by 28 April
For up-to-date COVID safety requirements, read more.
Agnes Cares
In-Person, Thursdays 5 May–9 June, 4­–6 pm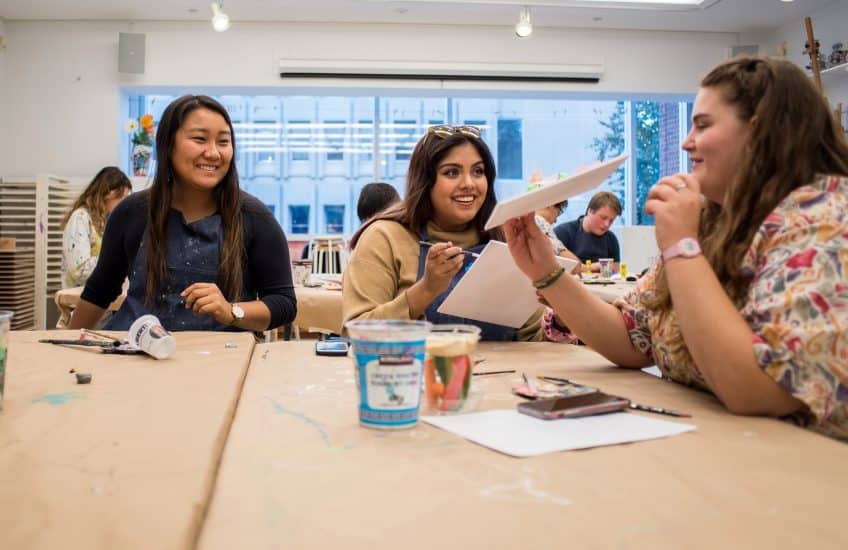 In-person Art Hive is back! We invite adults 16+ to join us and explore the creative process through experimentation and play. Art Hive is free; materials are provided and no prior art experience is necessary. If you are looking for guidance, our art facilitator Harper Johnston offers weekly projects and visits to our current exhibitions. Sign up for one session or all.
For up-to-date COVID safety requirements, read more.
This program is made possible through the generous support of the Birks Family Foundation.
Art Hive @Agnes, 2019. Photo: Garrett Elliott
Workshop
In-Person, 8 May, 1–4 pm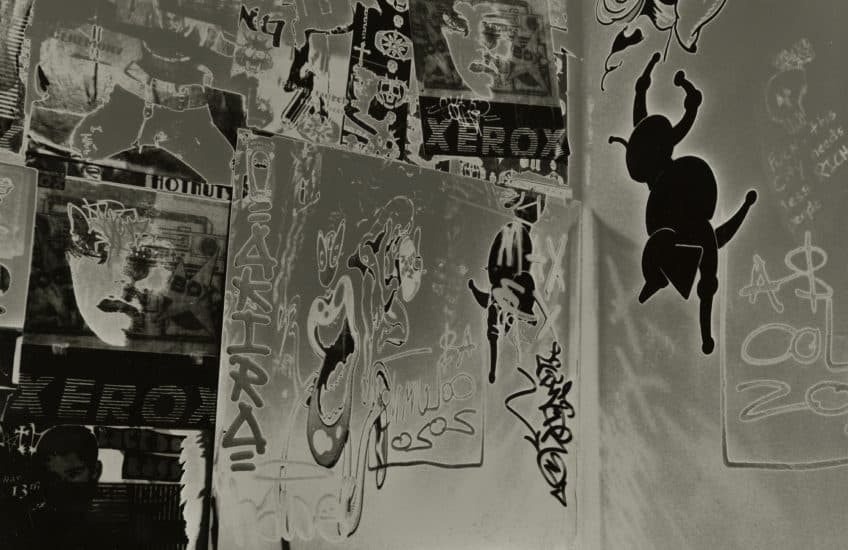 The Studio is a place to meet innovative practicing artists from Kingston and across Canada, hear about their work and artistic practice and explore a creative project together.
Join artist Chris Curreri as he shares his process and experience creating work for the exhibition A Surrogate, A Proxy, A Stand-In and The Dark Room. Then work alongside Chris to make your own contact prints and photograms using the cyanotype process, collaged negatives and other media. Register ($25)
For up-to-date COVID safety requirements, read more.
This program is made possible by the Iva Speers Fund for Art Education.
Chris Curreri, No Tears For The Creatures of The Night, 2021, gelatin silver print. Courtesy of Daniel Faria Gallery
Agnes is hiring!
Apply by 3 May 2022
Salary: $39,310–$42,547/Year, 35 Hours per Week, Term: 2 Years
The Collections Digitization Assistant contributes to Agnes's social, civic and pedagogical role, as we plan the move of the permanent collection of over 17,000 works of art, in anticipation of major construction for a new facility, Agnes Reimagined. The Collections Digitization Assistant supports the work of Agnes Reimagined by overseeing photography of permanent collections; digitizing collections records; and organizing digital collection assets. See more details and apply.
Marissa Monette, Textile Conservation Technician and Bernard Clark, Photographer document items from the Collection of Canadian Dress.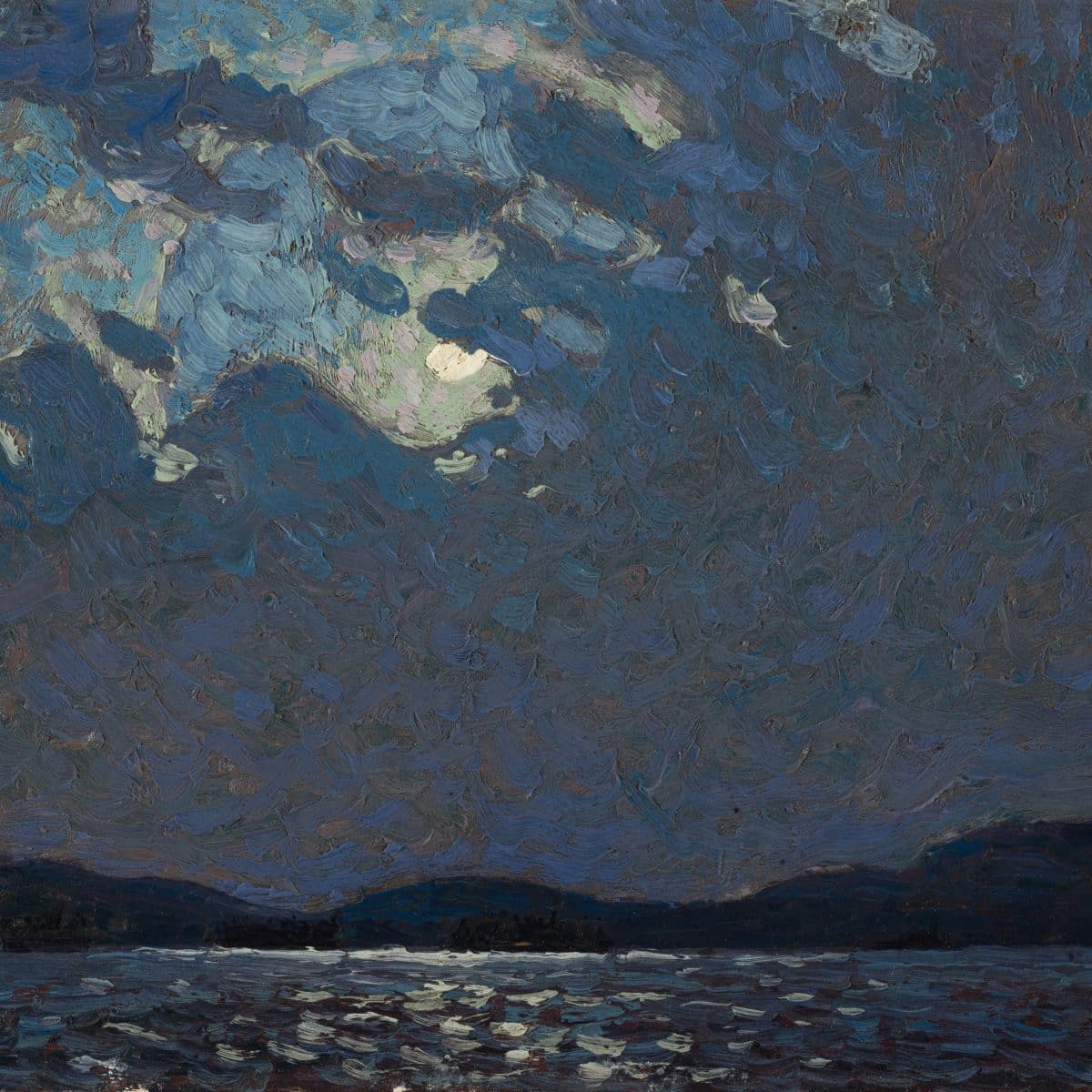 Tom Thomson, Moonlight Over Canoe Lake, 1916, oil on wood. Art Gallery of Hamilton. Gift of Roy G. Cole, 1992 (1992.22.1). On view in Tom Thomson? The Art of Authentication.
Queen's University
36 University Avenue
Kingston, Ontario
Canada K7L 3N6
Agnes Etherington Art Centre is situated on traditional Anishinaabe and Haudenosaunee Territory.