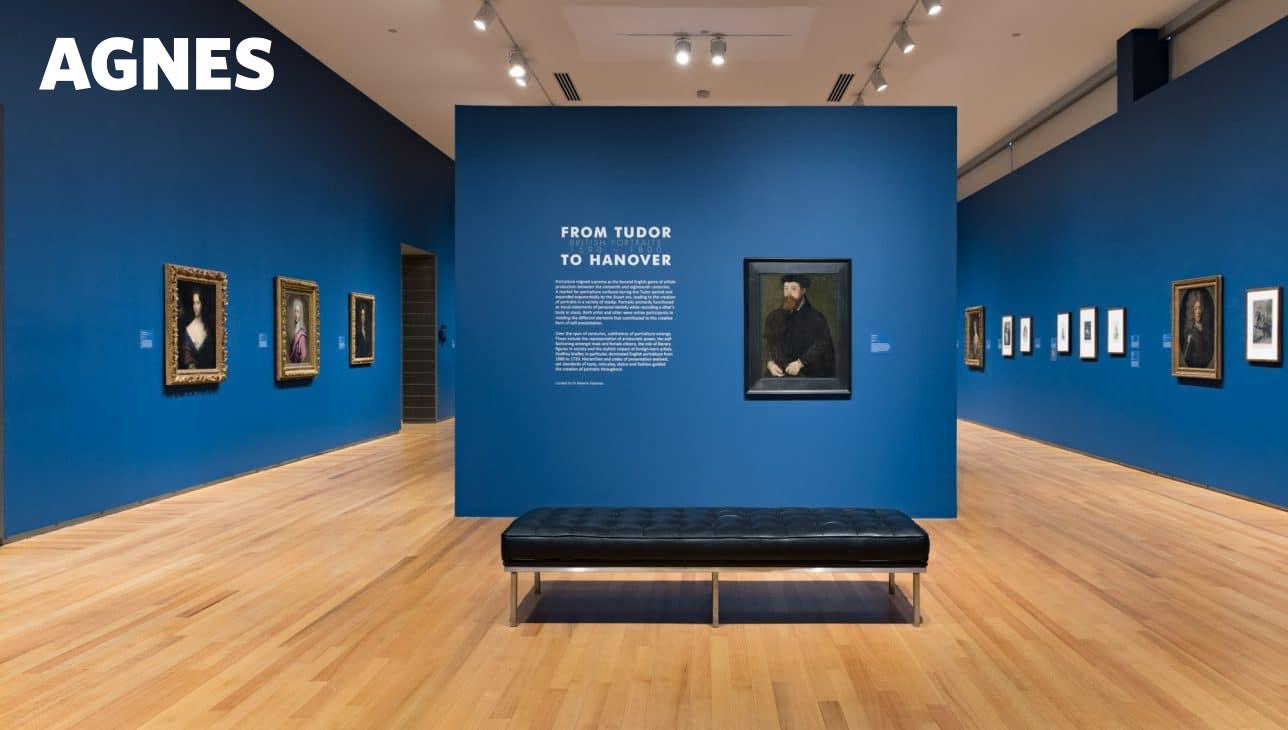 This Week at Agnes
#AGNESfromHome
In recognition of a number of spectacular acquisitions in recent years, From Tudor to Hanover: British Portraits, 1590–1800 investigates the evolution of the painted and printed portrait in Britain. Since the galleries are currently closed, we've enhanced the online exhibition experience for you. See works from each of the five themes represented: Dutch and Flemish Influences, Kneller and His Impact, Authors, Fashion, and Royalty.
Installation view of From Tudor to Hanover: British Portraits, 1590–1800.
AGNES Learns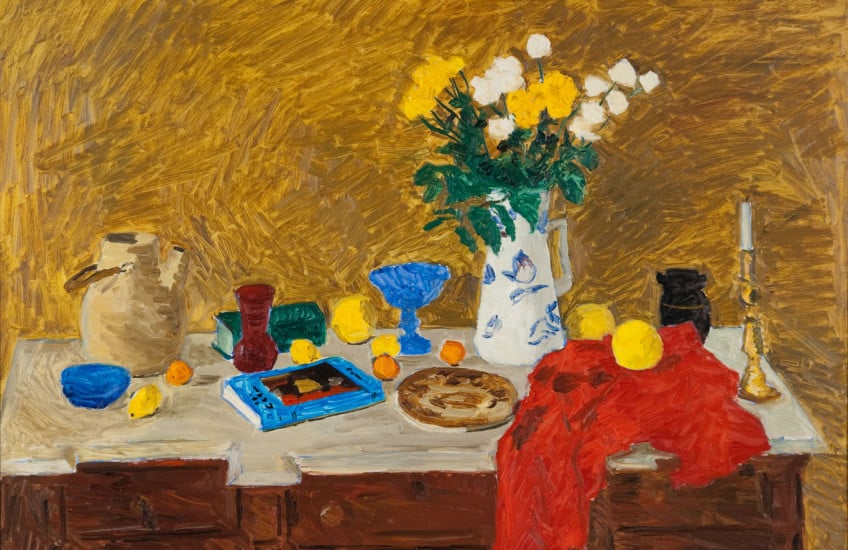 AGNES Learns is a digital resource for children and families. Artworks from the Agnes collection inspire fun ways to explore, understand and get creative. The second in the series focuses on Goodridge Roberts's painting Still Life on Sideboard with Yellow and White Flowers. With a bit of imagination, it engages the five senses. Enjoy a short video and download the accompanying lesson plan.
We will be adding to this series weekly, through mid-July.
Goodridge Roberts, Still Life on Sideboard with Yellow and White Flowers, 1961, oil on panel. Purchase, Chancellor Richardson Memorial Fund, Wintario matching funds, the Walter and Duncan Gordon Charitable Foundation, Dr Albert Fell, and the Gallery Association, in memory of Dr Ken Gunn, 1987 (30-107)
Art and Wellness
Thursday 28 May, 4–5:30 pm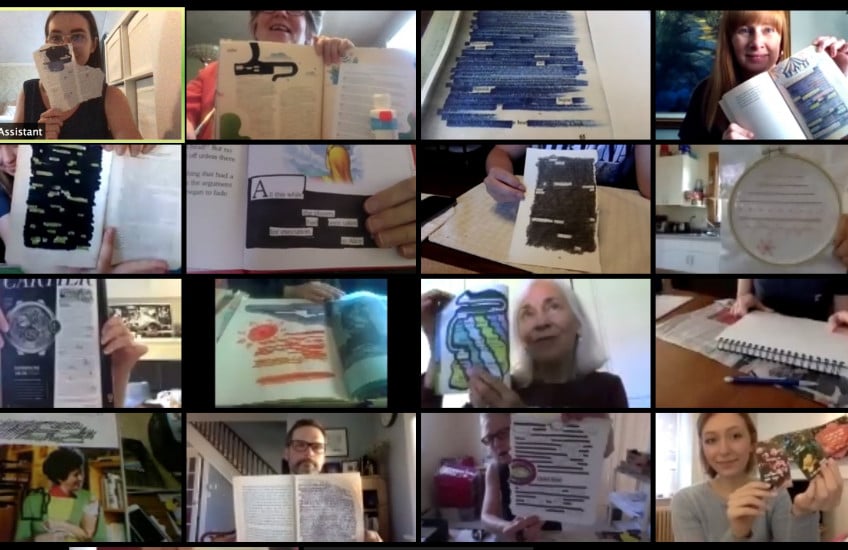 Join us for this popular program using our new virtual platform. Adults (18+) are invited to explore the artistic process through experimentation and play. This Thursday the project is Triplets – A Small, Unique Book of Your Art Work. If you are looking for more guidance, Harper Johnston, our art therapist and facilitator, will be present to support your creative journey by offering inspired thematic projects. Art Hive @Agnes will address themes of empowerment, wellness and self-care, while fostering a safe space and a sense of community. This accessible program is free; no prior experience is necessary. Register to save your spot.
This program is made possible through the generous support of the Birks Family Foundation.
Staff Profile
Meet Marla Dobson, Assistant Curator, Canadian Art
In February, Marla Dobson joined the Agnes team as Assistant Curator, Canadian Art. Marla holds a PhD in Art History from Queen's and a Master of Museum Studies from the University of Toronto. She has served in several capacities at the Agnes in curatorial, collections and academic outreach, before her most recent position as Curator at Museum of Health Care. She also has museum experience from Bellevue House, Westminster Abbey Museum and the Art Gallery of Ontario. While a practicum student, Marla curated the successful The Park and the Forest, which traveled to the Villa Bagatelle, Quebec.
She is currently working on developing the upcoming exhibition Nocturne.
Queen's University
36 University Avenue
Kingston, Ontario
Canada K7L 3N6
Agnes Etherington Art Centre is situated on traditional Anishinaabe and Haudenosaunee Territory.