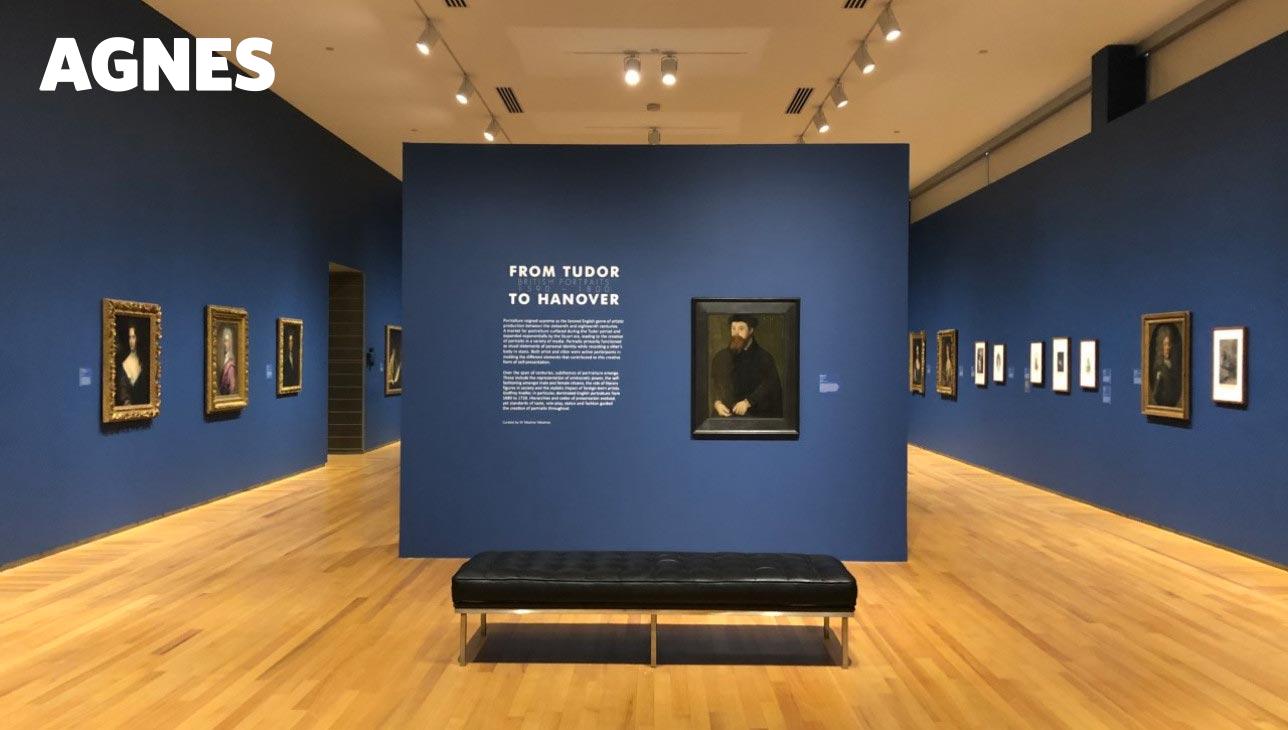 This Week at Agnes
In the Galleries
11 January–9 August 2020
From Tudor to Hanover: British Portraits, 1590–1800 investigates the evolution of the painted and printed portrait in Britain.
One of the featured works from the exhibition is Godfrey Kneller's Portrait of a Man. Born in Germany, Godfrey Kneller trained as an artist in the Netherlands and Italy, before settling in England in 1676. In England, Kneller experimented with a wide variety of colours as is evident by the pink he employed to fashion the man's clothing. The artist turned ill in 1722, and died the next year, making this one of the last portraits he produced.
Images: Installation view from From Tudor to Hanover: British Portraits, 1590–1800.
Godfrey Kneller, Portrait of a Man, 1722, oil on canvas. Gift of Alfred and Isabel Bader, 1991 (34-020.16)
Announcement
Queen's University has appointed Alicia Boutilier as Interim Director of Agnes Etherington Art Centre from 1 January through 30 April 2020.
Alicia Boutilier, who joined the gallery team in 2008, is Chief Curator/Curator of Canadian Historical Art at the Agnes, an Adjunct Professor in the Departments of Film and Media and Art History and Art Conservation, and an affiliate of the Interdisciplinary Graduate Program in Cultural Studies. She has produced many exhibitions and publications for art museums across Canada on Canadian historical art and visual culture, with an emphasis on women artists, artistic groups, regional scenes, collecting histories, and the intersections of art and craft.
The appointment of Alicia Boutilier ensures leadership, continuity, and support through the transition following the retirement of former Director Jan Allen; the search for her successor is underway.
Art and Wellness
Thursdays to 2 April, 4–6 pm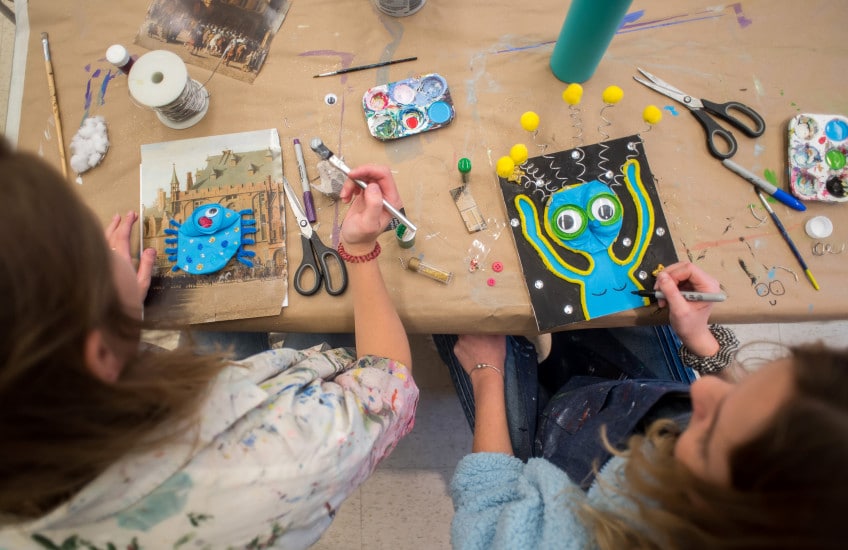 Young adults (18–24) are invited to drop-in for Art Hive @Agnes. Materials are provided and no previous art experience is necessary.
Drawing upon comprehensive research that shows the positive impact of the arts on health and well-being, Agnes has been building outreach initiatives to enhance the benefits of the art experience for our visitors. The space of the art museum, with its superb exhibitions, programs and art collections, offers peace of mind and is a place of solace and community.
This program is made possible through the generous support of the Birks Family Foundation.
Art Hive @Agnes. Photo: Garrett Elliott
The Studio
Sunday 2 February, 1:30–4 pm
Registration is full.
Danielle Folkerts is a contemporary visual artist and art educator. Her formal education includes a Visual Arts Diploma from Red Deer College, and a Bachelor of Fine Arts, with Distinction, from the Alberta College of Art + Design, majoring in Painting.
Art Camp and Classes for Kids
PA Day Art Camp and Busy Makers in the Studio this week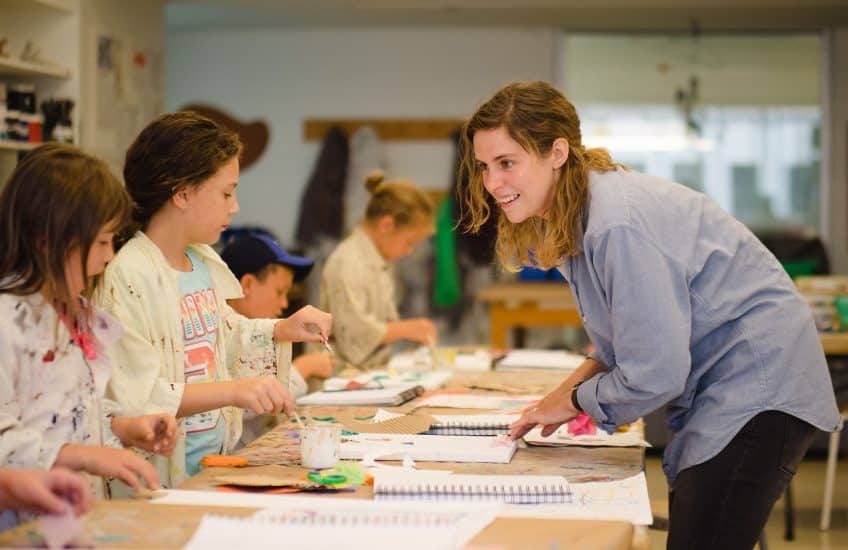 Children ages 6–12 get to spend their day off school in the art studio. PA Day Art Camp on Friday 31 January is inspired by the exhibition Face of the Sky . 
Busy Makers: Paper Sculpture with Bonnie Crook runs Saturdays 1–15 February, 1:30–3:30 pm. It's not too late to register for this fun class where young artists ages 6–12 will learn how paper is made and build sculptures using papier mâché.
If these catch your interest, check out the other art classes and camps for kids happening this winter. Register today.
Artist Phoebe Cohoe leading a class in the André Biéler Studio.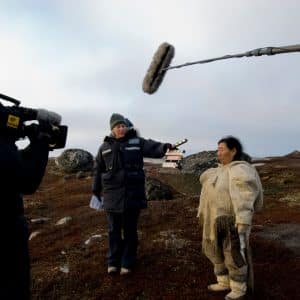 Oana Spinu, Before Tomorrow (production still), copyright Arnait Video Productions, 2009 from the exhibition Inuuqatikka: My Dear Relations.
Queen's University
36 University Avenue
Kingston, Ontario
Canada K7L 3N6
Agnes Etherington Art Centre is situated on traditional Anishinaabe and Haudenosaunee Territory.