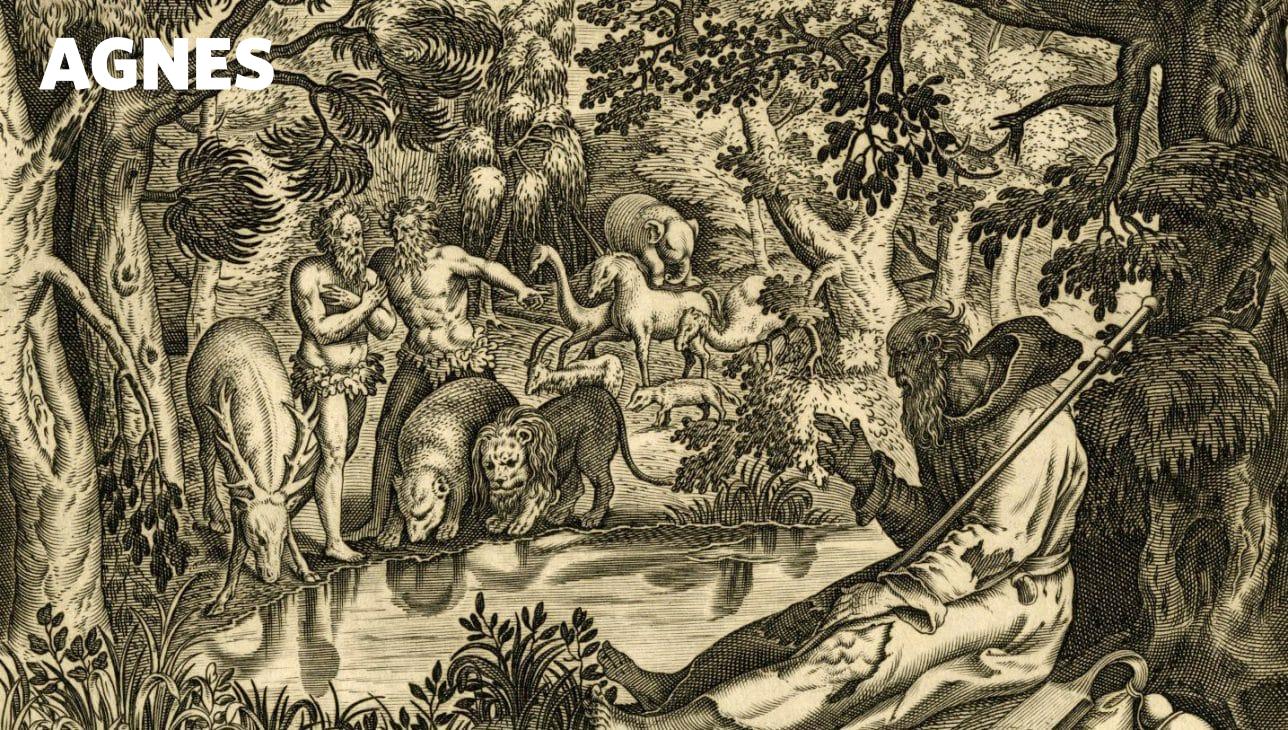 This Week at Agnes
New Exhibition Opens IN THE GALLERIES
9 April–10 July 2022
Portrayed in simple dwellings, cave-like crevices, inhabiting trees and pondering waters, the main protagonists in this exhibition are hermits based on designs by Flemish artist Maerten de Vos (1532-1603). These private worlds are populated by a variety of fantastical creatures that alternatively represent the boundless nature of creation and relentless pull of temptation.
Acknowledging the powerful potential of mental refuge that is inherent to viewing these prints and with a curious connection to the work of contemporary artist Chris Curreri, The Dark Room proposes a collective re-imagining of these prints to accommodate tangible but unwritten histories, vulnerable affections and shared artistic futurities.
Curated by Emelie Chhangur and Suzanne van de Meerendonk
Supported by the Bader Legacy Fund.
Hero: Unknown Artist after Jan Sadeler I and Raphael Sadeler after Maerten de Vos, Macharius (from: Solitudo Sive Vitae Patrum Eremicolarum (detail), 1585–1586, no. 23), unknown date, engraving on paper. Gift from the estate of Mabel E. Segsworth, through the Queen's University Art Foundation, 1944. Image: Chris Curreri, The Ventriloquist, 2019, silicone, resin and fabric. Courtesy of Daniel Faria Gallery
Get involved
In-person and online 2, 9, 25 April and 4 June 2022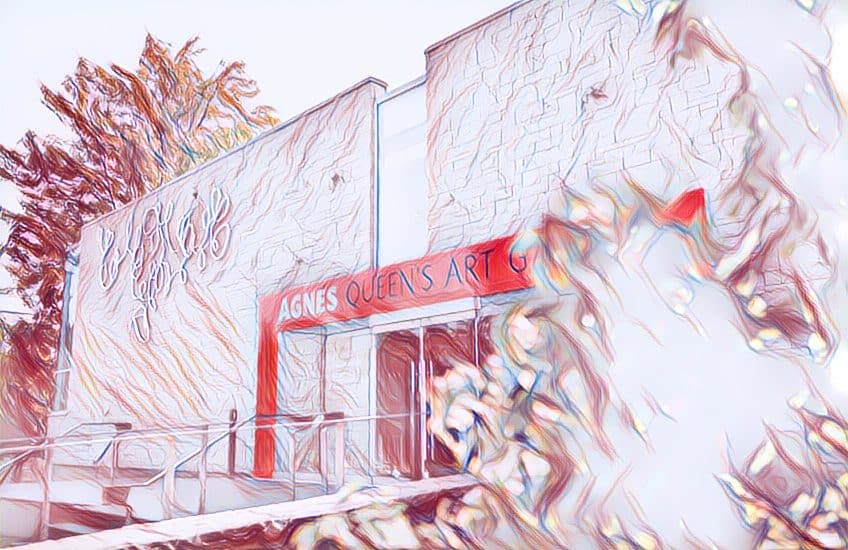 KPMB Architects was awarded the commission to realize Agnes Reimagined in an international call for design architects. Georgina Riel-Waabishki Mukwa Kwe, Indigenous Affairs Consultant of RIEL Cultural Consulting is part of the curated team diving into the real work of change-making-through-design. We invite you to join the conversation.
The EDI and Accessibility Sharing Circle, facilitated by Erin Ball and Georgina Riel-Waabishki Mukwa Kwe happens on 2 April with four Traditional Talking Circles for the Katarokwi Indigenous community occuring on 2, 9, 29 April. We welcome members who participate in the Indigenous, EDI, Accessibility and Disability Talking and Sharing Circles to attend the final Talk Back Circle and Feast on 4 June. Read for more details and to register.
Agnes's facade. Courtesy of RIEL Cultural Consulting
Printmaking for Teens!
In-person, Saturdays 2–23 April, 2–4 pm
During this free four-week introductory printmaking course with Abby Nowakowski, teens (ages 13–17) look at the history of printmaking and get hands-on experience with three different methods: screen printing, intaglio, linocut and their experimental combination.
Made possible by the Rita Friendly Kauffman fund.
Teen printmaking. Photo: Caleb Bray
For Families
In-person, Sunday 10 April, 2–3:30 pm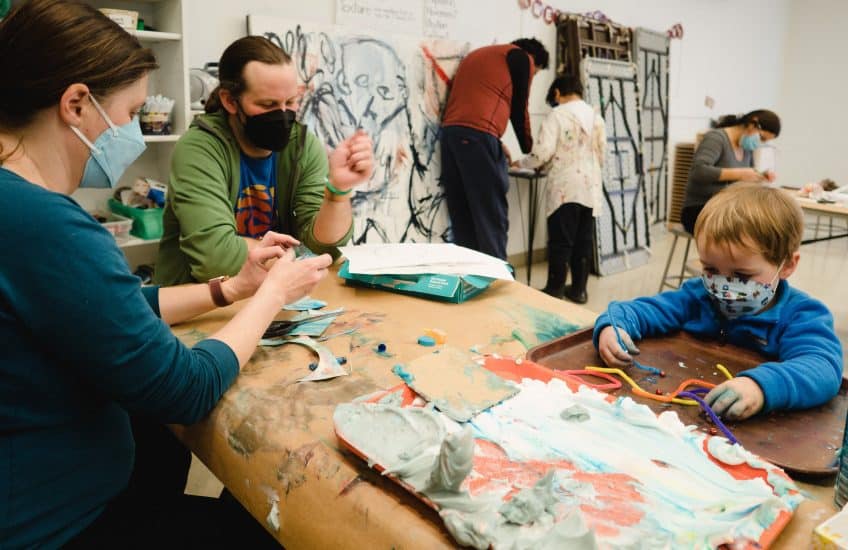 Creation Station is a free studio program designed to give families and children ages 2 and up an exploratory artmaking experience. At this session, Art Educator Bree Rappaport will ignite curiosity with a tactile paper marbling activity and more. Creation Station takes place in the bright and airy André Biéler Studio.
This program is made possible by the Rita Friendly Kaufman fund.
Creation Station for families, Feb 2022. Photo: Tim Forbes
Art Class for Adults
In-Person, Thursdays, 7–28 April, 6:30–8:30 pm
In this four-week course, artist Nicholas Crombach introduces the fundamental techniques of clay modeling through observing a live model. Participants begin to develop the skills to sculpt the basic structures of the figure and establish an understanding of gesture, proportion, mass and form.
This program is made possible by the Iva Speers Fund for Art Education.
A sculpture workshop in Agnes's studio. Photo: Tim Forbes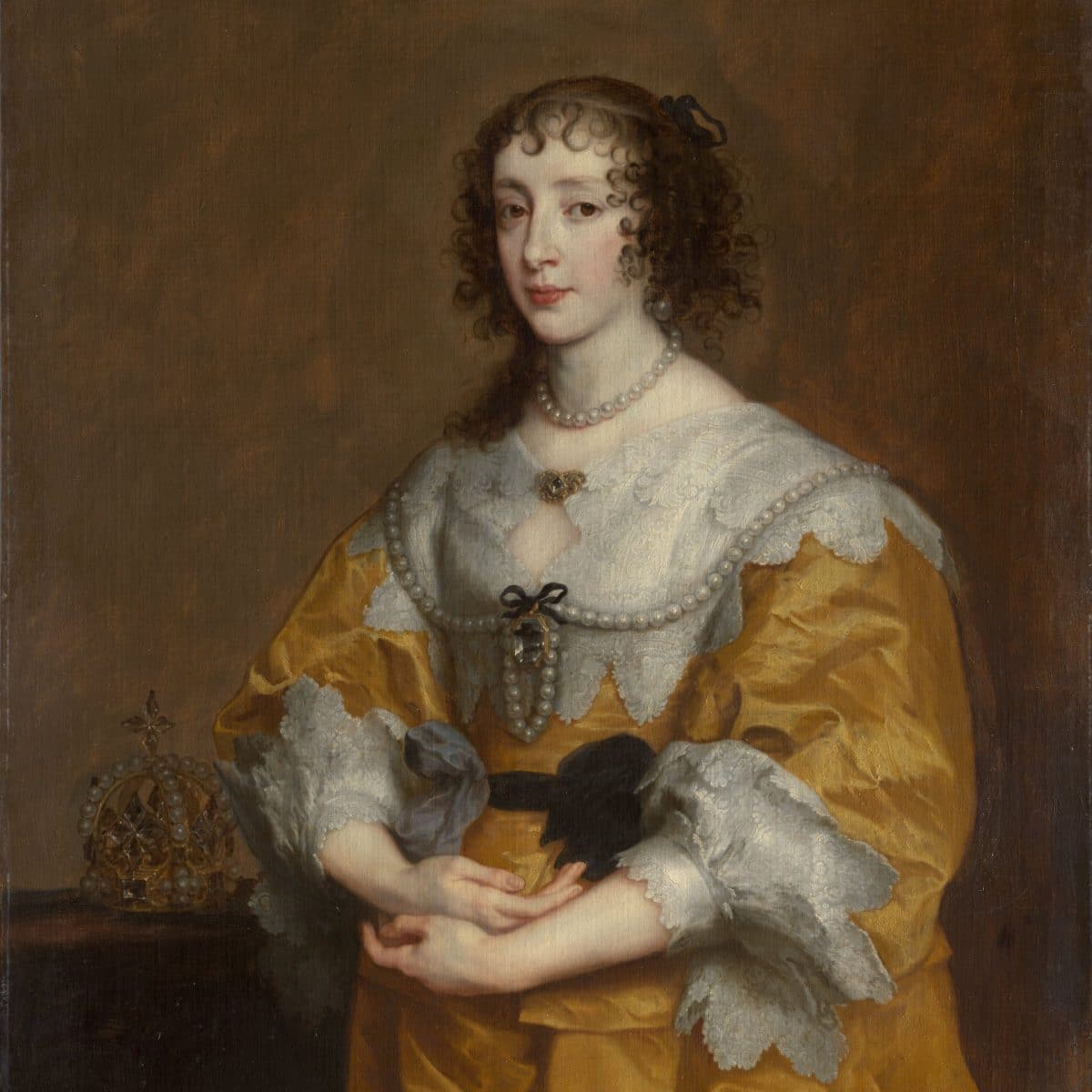 Anthony van Dyck, Queen Henrietta Maria (detail), 1636, oil on canvas. The Metropolitan Museum of Art. Bequest of Mrs Charles Wrightsman in honor of Annette de la Renta, 2019
Queen's University
36 University Avenue
Kingston, Ontario
Canada K7L 3N6
Agnes Etherington Art Centre is situated on traditional Anishinaabe and Haudenosaunee Territory.