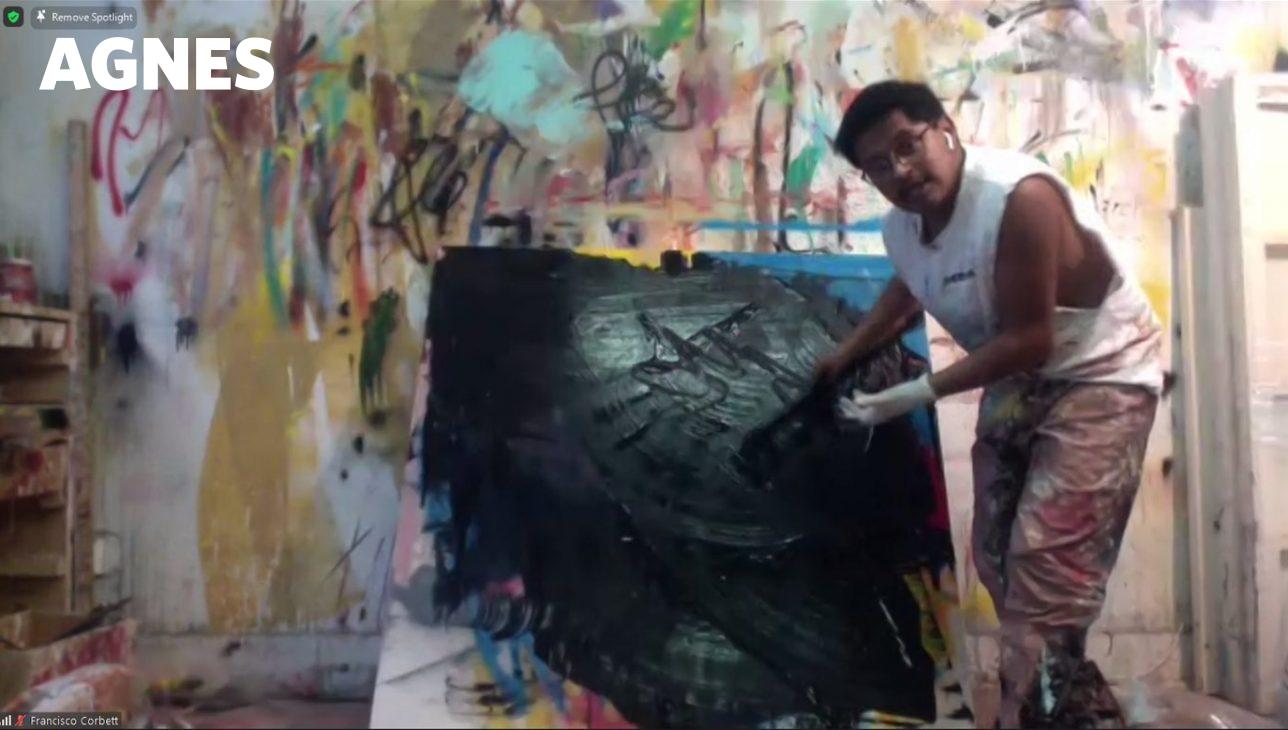 This Week at Agnes
Workshop
Online, Thursday 6 May, 1–3 pm (ET)
Take part in a Juvenis Festival skill builder workshop. Kingston artist Francisco Corbett will reinforce the importance of doing art to be free. Expanding on the ideas of doing and not overthinking, youth will focus on freedom through creative expression. Workshops are free and open to anyone 30 and under. Sign up
Francisco Corbett leads The Studio online with Agnes.
Art and Wellness
Online, Thursdays 6 May–24 June, 4–5:30 pm (ET)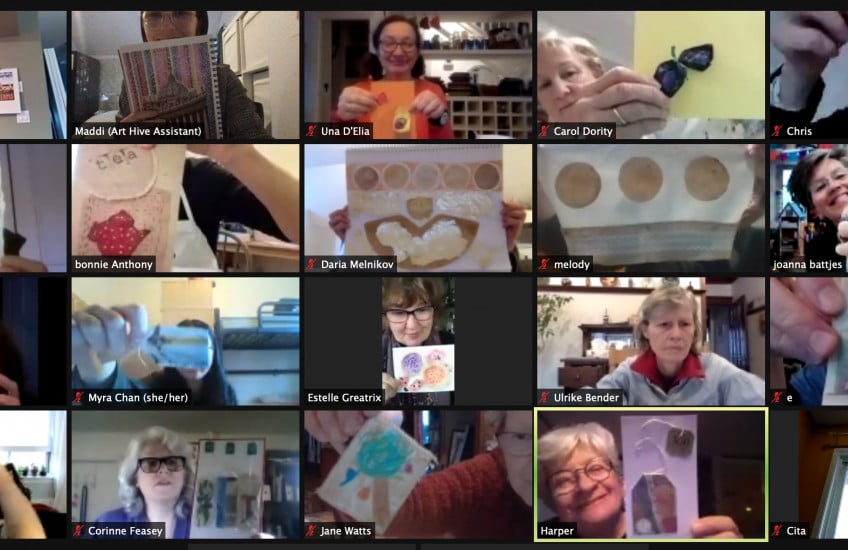 Art Hive is a creative community that draws upon the innately therapeutic nature of artmaking. Make time for yourself to recharge and get inspired! Art Hive invites you to experiment and play as you explore the artistic process. Part of Agnes's Wellness Program, this weekly program is free and projects are designed to use materials you already have on hand. All levels of artistic experience are welcome. Sign up for one week or all of them!
This program is made possible through the generous support of the Birks Family Foundation.
Virtual Art Hive @Agnes, winter 2021
Digital Agnes
Bi-weekly Wednesdays, 21 April–2 June, 4:30–5 pm on CFRC 101.9 FM
In Episode 1 of Vibe Check, a gently building soundscape introduces listeners to Neven Lochhead's process of 'sonic scaffolding' and its effects. An interview with the artist about his solo exhibition From the vibe out becomes a base for auditory renovation, as the approaches driving the two-channel video installation gradually adjust to CFRC Radio's immersive stereo habitat.
Vibe Check is available on Digital Agnes  following the live broadcast.
Neven Lochhead, From the vibe out, 2020, video still
School Programs
Tuesdays–Fridays, 11 May–24 June, 10 am and 1 pm
This spring we invite grades 5–8 to take part in an interactive school program based on the exhibition Humour Me and grades 1–6 to explore the exhibition Nocturne. Find out more about each program and request your booking online.
Honoré Daumier, Les plaisirs de l'école de natation, 1858, lithograph. Gift of Meredith Fleming, 1984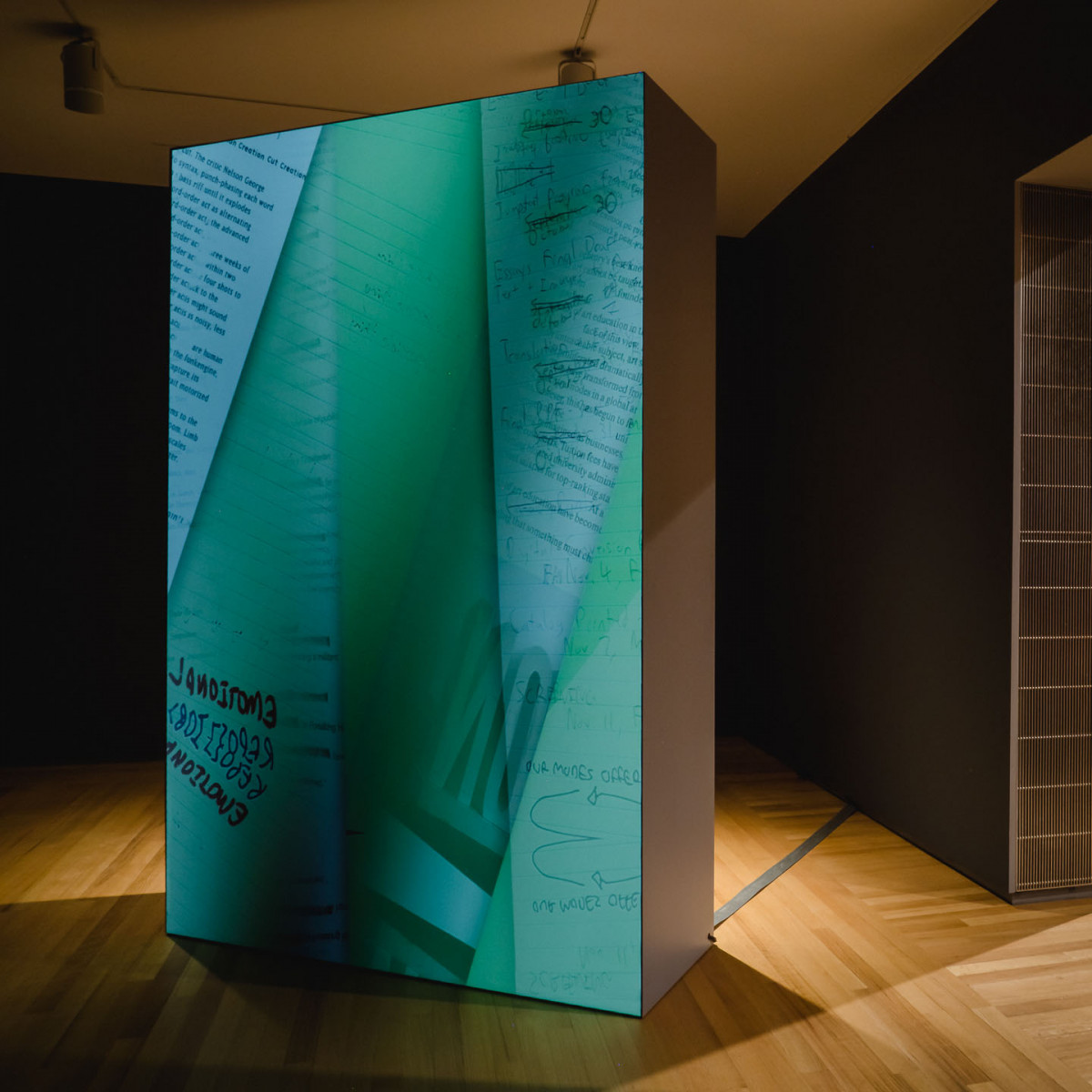 Installation view of From the vibe out: Neven Lochhead.
Looking Ahead
Neven Lochhead presents a live event hybrid that merges artist talk, performance and workshop
Online, Saturday 29 May, 3–4:30 pm (ET)
Sign up
Superb summer program for children (6–12 years) at home
Monday–Friday, 4-weeks in July
Learn more
Queen's University
36 University Avenue
Kingston, Ontario
Canada K7L 3N6
Agnes Etherington Art Centre is situated on traditional Anishinaabe and Haudenosaunee Territory.