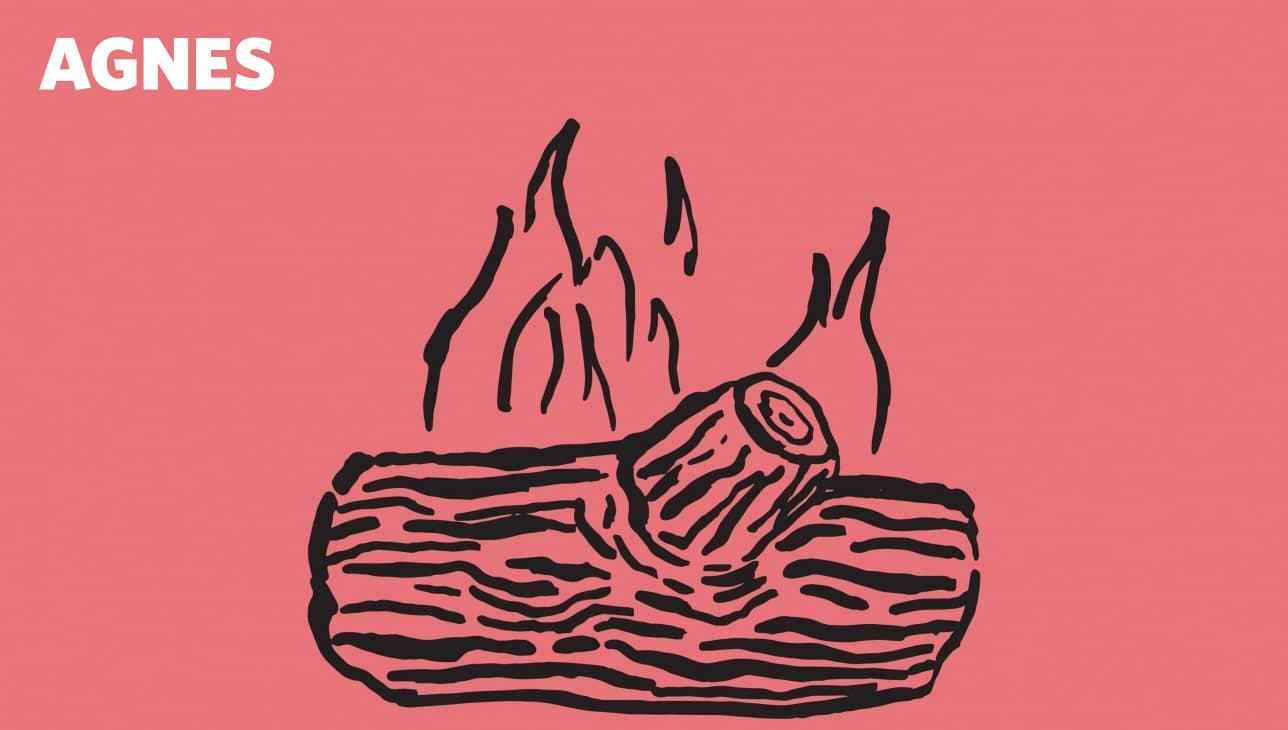 This Week at Agnes
Workshops
In-Person, 2 February, 19 February, 2 March, 19 March, 6 April, and 23 April 2023
From the Hearth, is a six-part, poetry and spoken word workshop series, that expands our circles of care to embrace the journeys, stories and connections we share as humans. We guide both new and experienced poets through the art of storytelling and finding an individual voice that celebrates collective memory and belonging. We discuss why our stories are important, do exercises in expression and inspiration and think about community and collaboration. This series is facilitated by Billie the Kid who is a K'ai Taile Dené and Nehiyaw spoken word poet and storyteller. Coordinated by Qanita Lilla.
All are welcome and no experience is needed. Participants can register for individual workshops, or join the full series. View the details and sign up (free)!
Portrait of Billie the Kid; Hero image: From the Hearth graphic, artwork by Chantal Rousseau
SCREENING, ARTIST TALK + WORKSHOP
9 + 10 February
Screening + Artist Talk 
Thursday, 9 February, 6–8 pm
The Screening Room,  120 Princess St, Kingston
Sign up
Workshop
Friday, 10 February, 11:30 am–2:30 pm
In-person at Agnes (for students)
Sign up
Kriss Li is a multimedia artist who creates films, installations, and conceptual projects that explore structures of power. These works investigate the foundational divisions and hierarchies that maintain our social order—the ways these systems condition us in spite of our intentions, and the hidden sites of possibility that we can exploit towards greater collective capacities. This program features an artist talk and screenings of selected short films by Kriss.
Open Secret features the work of Parastoo Anoushahpour, Kriss Li, Sharlene Bamboat, and Sofía Gallisá Muriente. All screenings are free and open to all. The workshops are free and open only to students.
Curated by Nasrin Himada
Square graphic with the text "What is the opposite of a prison?" Courtesy of Kriss Li
Digital Agnes
A multi-film festival debut!
The first commissioned film in the Artists at Agnes series features Zimbabwean-Canadian stone sculptor Chaka Chikodzi and is produced by Naomi Okabe and Tess Girard. After a multi-film festival debut in early March, the film will be published on DIGITAL AGNES.
Kingston Canadian Film Festival – Local Shorts Program, 5 March, 4 pm. Tickets on sale 6 Feb at kingcanfilmfest.com
Belleville Downtown DocFest – International Documentary Film Festival – in-person screening on 5 March and online 5–12 March. Festival passes are on sale at downtowndocfest.ca and rush seats sold at the door.
Artists at Agnes spotlights the work of artists represented in Agnes's collection. Ideas and stories behind the artworks unreel through informed, first-hand accounts. Produced by artist-filmmakers, this film series shares studio visits, candid interviews and location shots. Watch out for two more films in 2023–2024.
Funded by the Elizabeth L. Gordon Art Program, a program of the Walter and Duncan Gordon Foundation and administered by the Ontario Arts Foundation and the Museums Assistance Program, Digital Access to Heritage grant.
Screenshot from Chaka Chikodzi, a film by Naomi Okabe and Tess Girard and commssioned by Agnes Etherington Art Centre, 2022.
Tri-Awards
The presentation of this award takes place on 8 May 2023.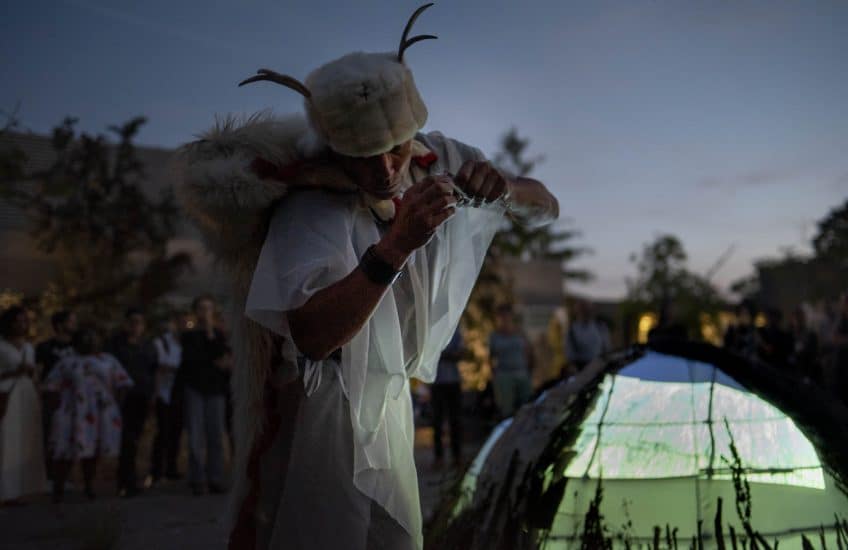 Agnes has been selected to receive the 2022 Human Rights Initiative Award, one of the renowned Tri-Awards, through the Human Rights and Equity Office at Queen's University! This award is given annually in recognition of initiatives that have made an outstanding contribution to the advancement of equality and human rights.
"This award is very meaningful for Agnes," says Emelie Chhangur, Director and Curator. "We believe that art institutions must further the work of social justice and serve an civic function that extends their impact beyond the arts. It is also heartening to be recognized for our work with artists, who we believe are at the forefront of systemic societal change!" Read more.
JP Longboat's Story Lodge, part of An Institute for Curatorial Inquiry. Photo: Shelby Lisk
Media Spotlight
Canadian Architect >
Agnes Reimagined
Queen's University's art gallery embarks on an expansion that centres on the social role of art.
By Tiffany Shaw
The Conversation >
Curating early Black experiences in Kingston, Canada's first capital, a city long defined by histories of whiteness
By Qanita Lilla
Students from Central Public School on a school field trip to Agnes get to play and dance in Etherington House, an extension of the exhibition a guest + a host = a ghost. Photo: Garrett Elliott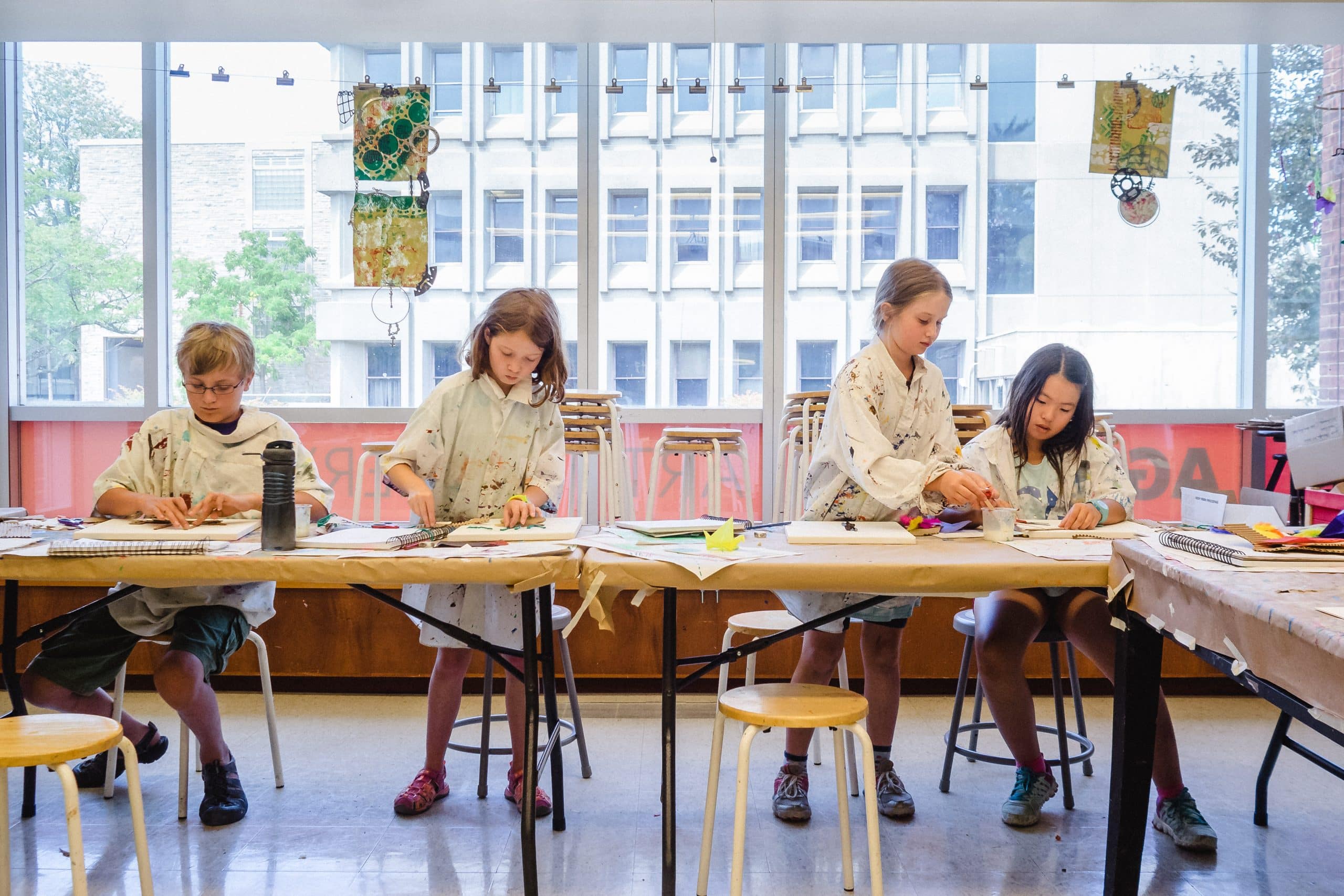 Agnes Art Camp Photo: Tim Forbes
Looking Ahead
Registration opens soon for Camps

The registration dates for March Break and Summer Camps are quickly approaching. We have two collaborations with Queen's Athletics & Recreation along with four weeks of Agnes Art Camp. Check out the offerings and save the date. These fill quickly!
In-Person Workshop
Thursdays, 2 February–9 March
4­–6 pm
Sign up
Queen's University
36 University Avenue
Kingston, Ontario
Canada K7L 3N6
Agnes Etherington Art Centre is situated on traditional Anishinaabe and Haudenosaunee Territory.