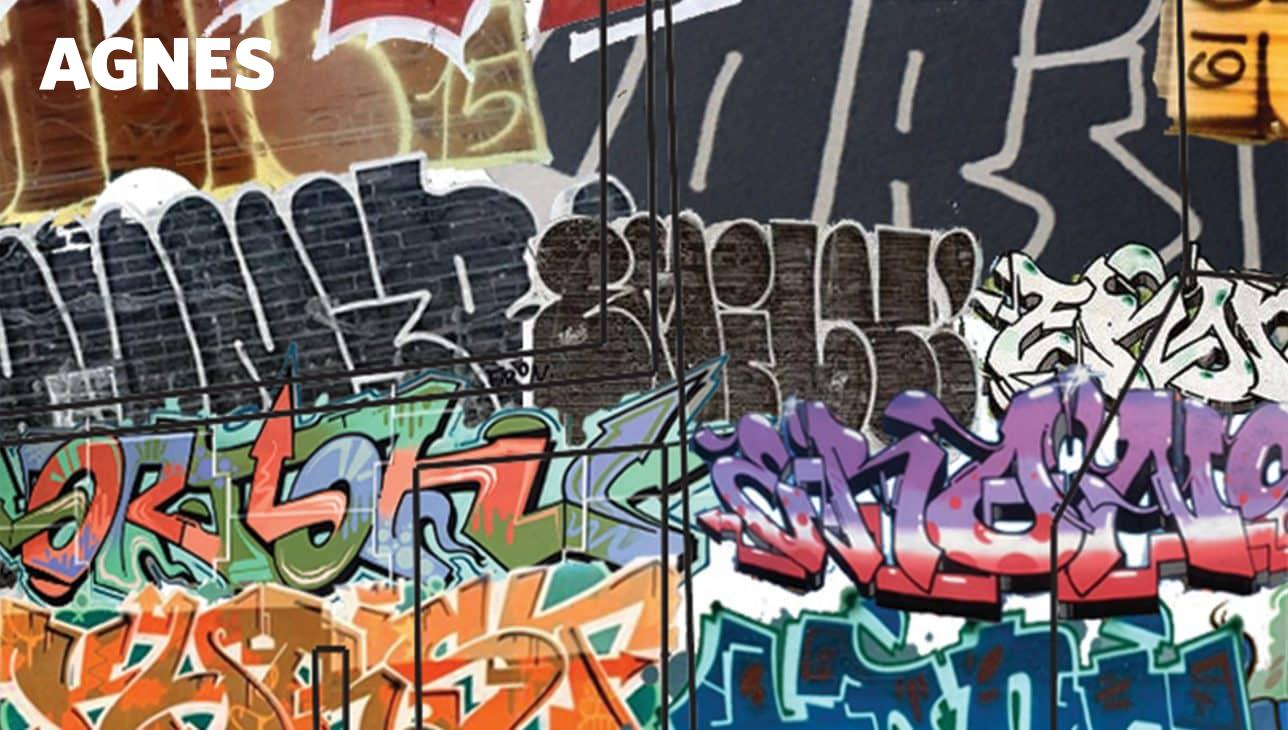 This Week at Agnes
TWO NEW EXHIBITIONS
This summer we host Oriah Scott, EronOne, HONE, HUNGR, AJ Little, Emily May Rose and guest graffiti artists from across the Montreal-Toronto corridor as Agnes's Stonecroft Foundation Artist(s)-in-Residence. An extended research and design phase culminates in Transformations, a site-specific commission for the exterior façades of Agnes's current facility.
With Collection Count + Care, we lovingly turn our attention to the collection. Over 17,000 works of art and culture are housed at Agnes. And in June, we begin to pack that collection in preparation for the building of Agnes Reimagined, our new future-oriented facility. Curated works in twos and threes hold space, or "take the stage," for biweekly intervals, as we say goodbye to them temporarily.
Transformations is funded by the Stonecroft Foundation and the City of Kingston Arts Fund, Kingston Arts Council. Johnson, Johnston, and Macrae Investment Group, part of CIBC Private Wealth Wood Gundy is the sponsor for Collection Count + Care and its related programs.
For up-to-date COVID safety requirements, read more.
Hero image: Oriah Scott, Sketch  mock-up for Transformations (detail).  Courtesy of the artist.
Nobuo Kubota, Roctoc (from the Atonement series), 1986, photolithograph on paper, 23/30. Gift of Nobuo Kubota, 2006
Free, drop-in performance
In-person, 7 June, 3–6 pm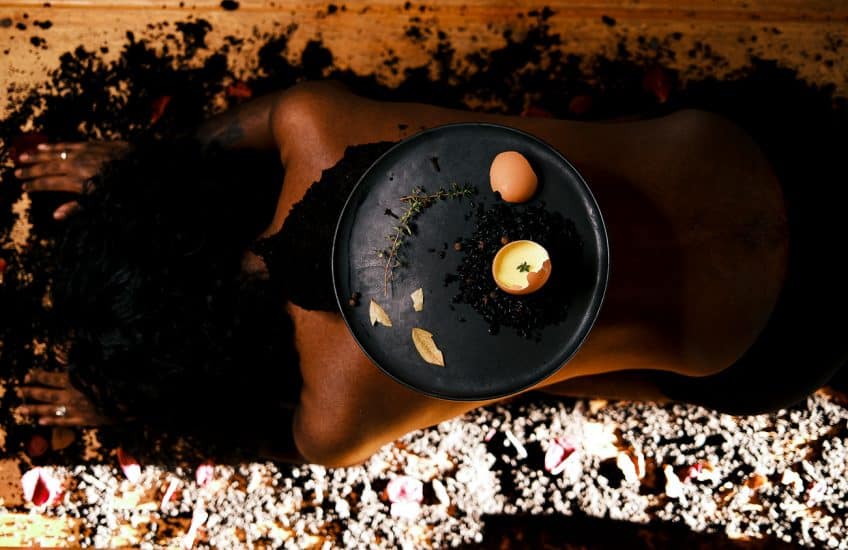 Roots & routes is a durational performance by Kama La Mackerel, where they bring together ritual, chant, movement, poetry and storytelling to explore the roots and the routes of Black people who have spread across the global diaspora, often through forced displacement. Inspired by conversations Kama La Mackerel has sustained over months with chef and culinary artist Marissa Leon-John, this performance-in-installation brings the queer/trans Black body in relationship to the earth in what becomes a pilgrimage, where limbs, skin and muscles map new cartographies into the tastes, smells and textures of the soil.
Chef Marissa Leon-John and poet/performance artist Kama La Mackerel. Photo: Zoë Cousineau
Art and Wellness
In-person, 9 June, 4­–6 pm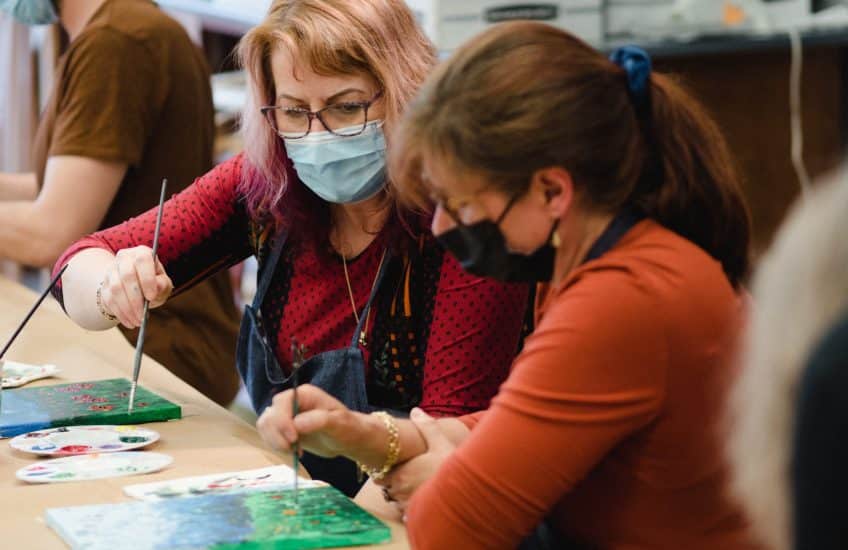 Artmaking is innately therapeutic and can improve general wellbeing. We invite adults 16+ to join us for this final summer Art Hive and explore the creative process through experimentation and play.
Art Hive is free; materials are provided and no prior art experience is necessary. If you are looking for guidance, art therapist/facilitator Harper Johnston offers weekly projects and visits to our current exhibitions.
This program is made possible through the generous support of the Birks Family Foundation.
Art and Wellness
In-Person, Tuesdays 14 June, 12 July, 13 September, 11 October, 8 November, 10:30–11:30 am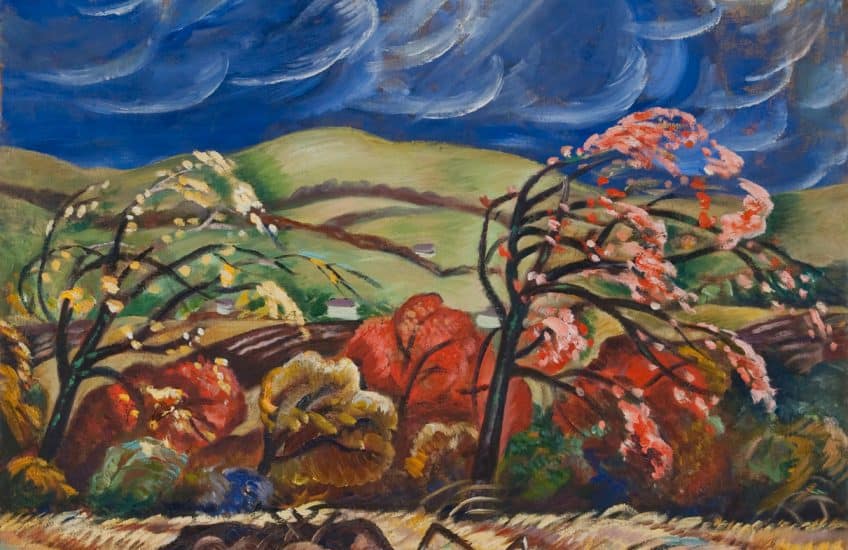 We invite those living with Parkinson's, their caregivers and loved ones to join us for this free movement class. Located in Agnes's galleries, these classes are creative, thoughtful and inspire individuals to move in a way that makes them feel good. There is an opportunity for improvisation and collaboration at each session. This program is facilitated by Amy Booth, a registered Physiotherapist and dance educator.
Sign up for one or all five sessions!
This program is made possible through the generous support of the Birks Family Foundation.
Sarah Margaret Armour Robertson, October, Ottawa Valley (also known as "Storm Como"), around 1937, oil on canvas. Purchase, Chancellor Richardson Memorial Fund and Wintario matching grant, 1978
Agnes Reimagined
In-Person and Online, 11 June, 1-4 pm (Talk Back ), 4–6 pm (Feast)
Free and open to all! The event is facilitated by Georgina Riel-Waabishki Mukwa Kwe.
Accessibility and disability services are provided. A Feast follows to close the circles in a good way and offer gratitude to community members. Catering is provided by Cadue's First Food.
Sign up to attend in-person at Agnes
Sign up to attend via Zoom.
Questions? Please contact admin@rielculturalconsulting.ca
Job Opportunities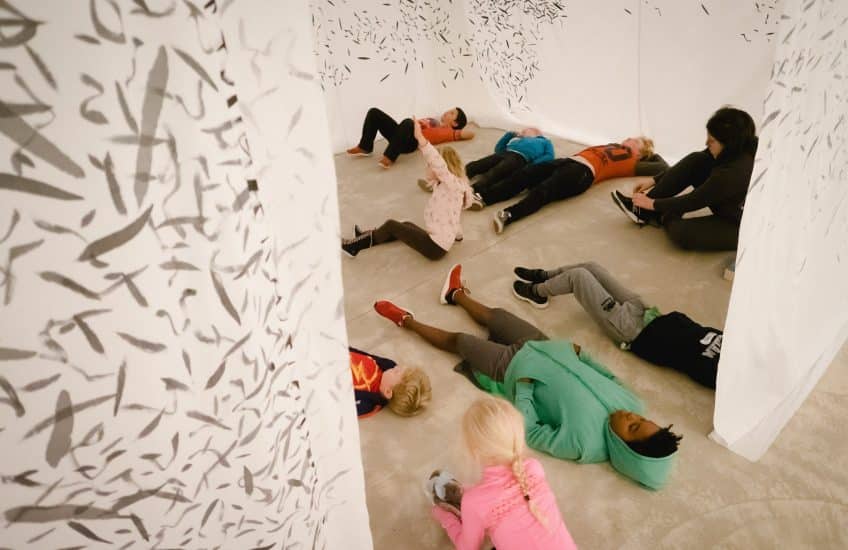 The Art Camp Counsellors (2 positions) assist in supporting week-long art camps for children ages 6–12 in the André Biéler Studio. The successful candidate is a confident leader, has experience working with children and has a passion for the arts. $17/hour (37.5 hours/week; Term: 1 month, July 2022) Apply by 10 June
The Research Assistant, Digital Projects contributes to the realization of the second series of With Opened Mouths: The Podcast. Gain valuable experience in digital project management and program development and develop valuable para-curatorial and digital literacy skills in a museum setting. $17/hour (35 hours/week, Term: 1 August–23 December 2022)  Apply by 26 June 2022.
Jinny Yu, Don't They Ever Stop Migrating? 2015, ink on fabric and sound. Purchase, the Canada Council for the Arts Acquisition Grants program and the Donald Murray Shepherd Bequest Fund, 2016 (59-012).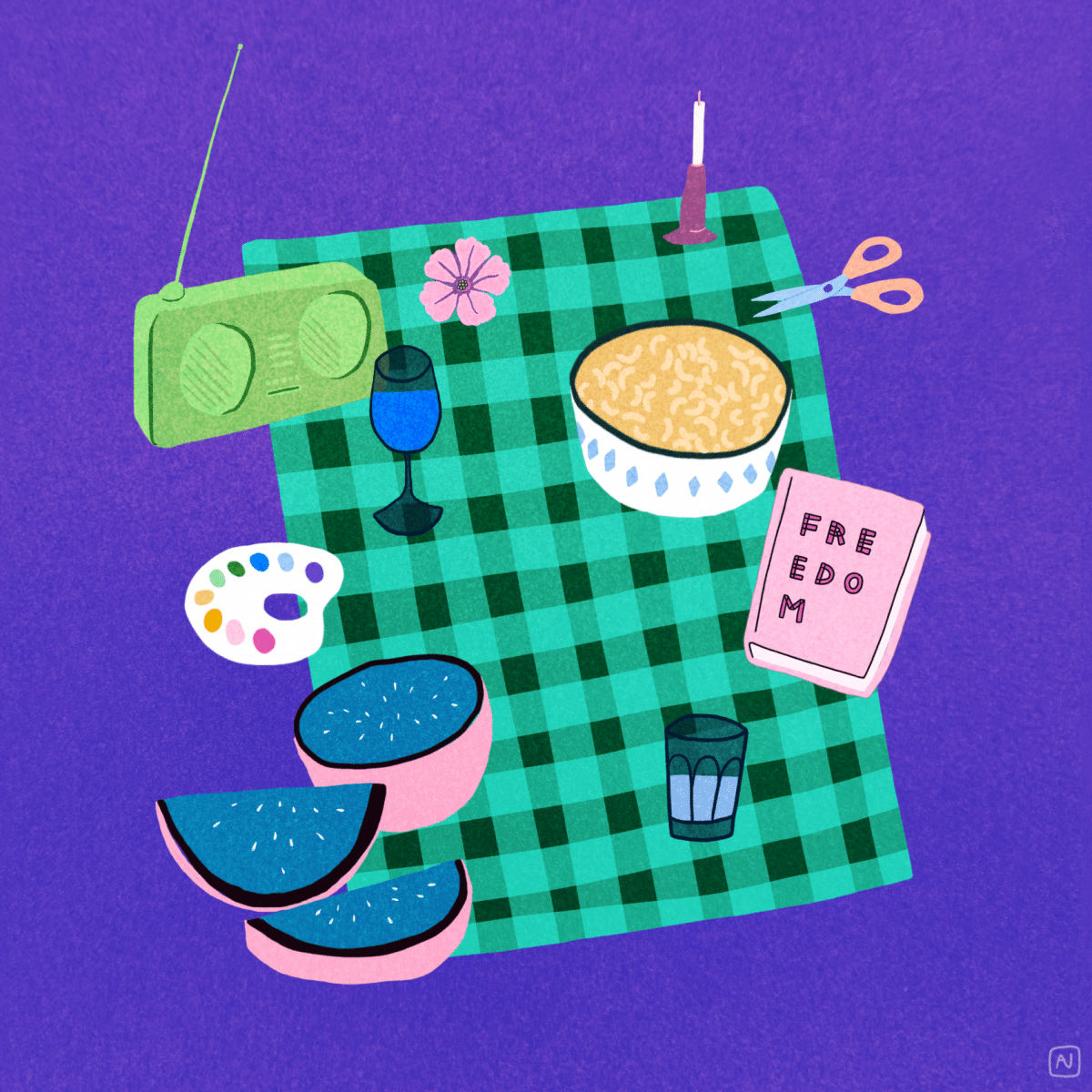 Solstice Party graphic. Illustrated by Abby Nowakowski
Looking Ahead
In-Person at Agnes
21 June, 3–9 pm
An old-school block party with music by local DJs, family-friendly artmaking, and Brown Butter chefs Marissa Leon-John and Rawan Ali sharing the grill.
Sign up
Queen's University
36 University Avenue
Kingston, Ontario
Canada K7L 3N6
Agnes Etherington Art Centre is situated on traditional Anishinaabe and Haudenosaunee Territory.