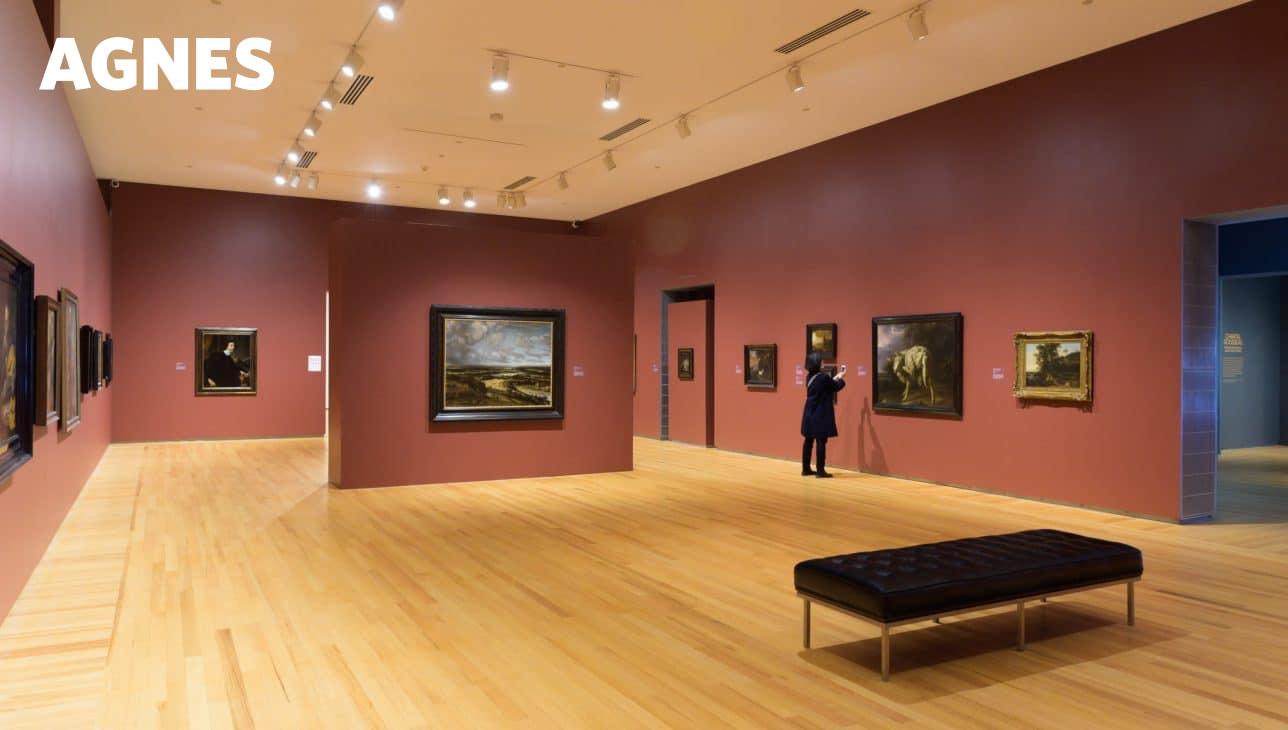 This Week at Agnes
TOUR
Thursday 12 November, 12:15–1 pm
Curator of Rembrandt and Company, Dr Stephanie Dickey, Professor and Bader Chair in Northern Baroque Art, Queen's University, presents an intimate tour of the exhibition. Register to save your in-person spot.
Installation of Rembrandt and Company. Photo: Paul Litherland
Art and Wellness
Online, Thursday 12 November, 4–5:30 pm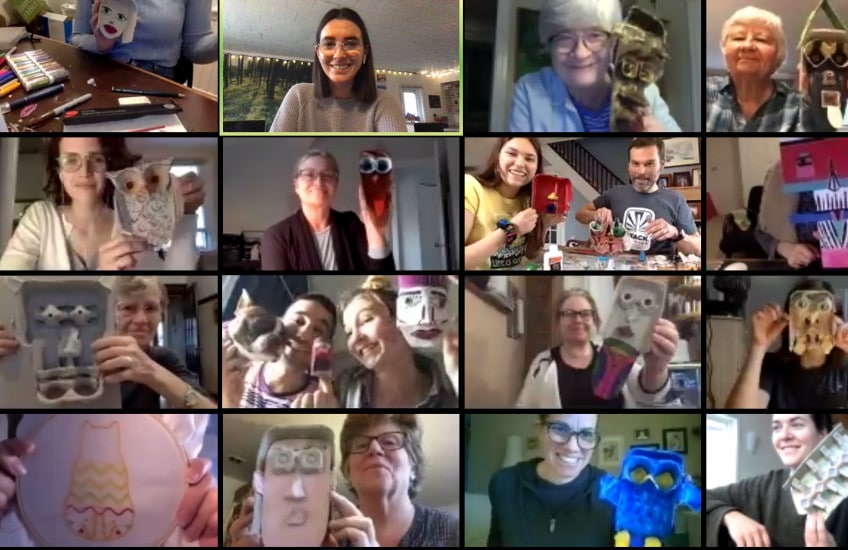 This week's project looks at miniatures. Adults are invited to explore artistic processes through experimentation and play. If you are looking for more guidance, our art therapist is present to support your creative journey. Art Hive @Agnes addresses themes of empowerment, wellness and self-care, while fostering a safe space and a sense of community. No artistic experience is necessary and projects are designed to use materials you already have on hand.
This accessible program is free and made possible through the generous support of the Birks Family Foundation.
Deep Looking
Online, Tuesday 17 November, 12:15–1 pm
Take time to slow down and deeply observe works of art in select Agnes exhibitions. Through a contemplation practice, this  experience allows for relaxation and new insights. Led by Shannon Brown, Program Coordinator. Register to save your spot.
Jan Victors, Ruth and Naomi, 1653, oil on canvas. Purchase Bader Acquisition Fund, 2015 (58-002)
Behind-the-Scenes
Online, Thursday 19 November, 6–7 pm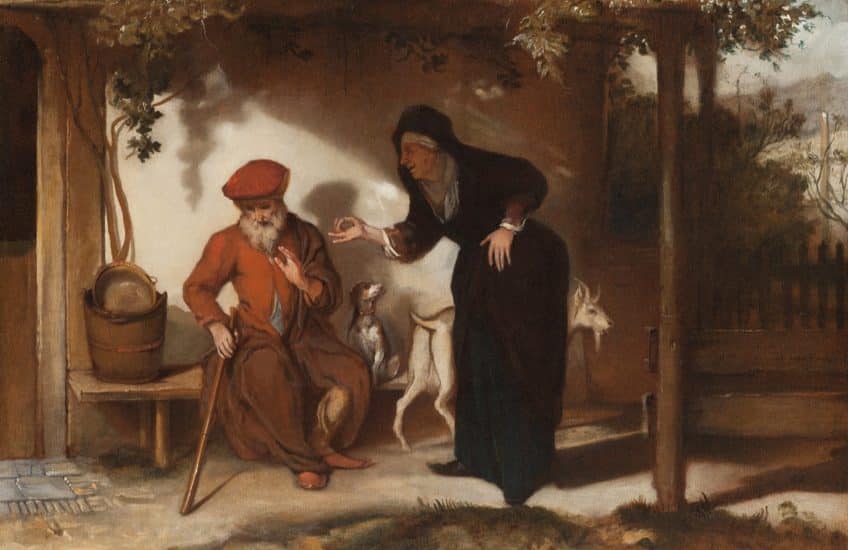 Dr Maxime Valsamas, Curatorial Assistant, European Art, and Danuta Sierhuis, Digital Development Coordinator, offer a behind-the-scenes look at the art historical and digital humanities research of Rembrandt's Circle, an online interactive network visualisation of artists in The Bader Collection and their ties to Rembrandt van Rijn.
Barent Fabritius, Tobit and Anna with the Kid, 1667, oil on canvas. Gift of Alfred and Isabel Bader, 2012 (55-013.05)
Making Art Work: Professional Development Series
Online, Saturday 21 November, 1–3 pm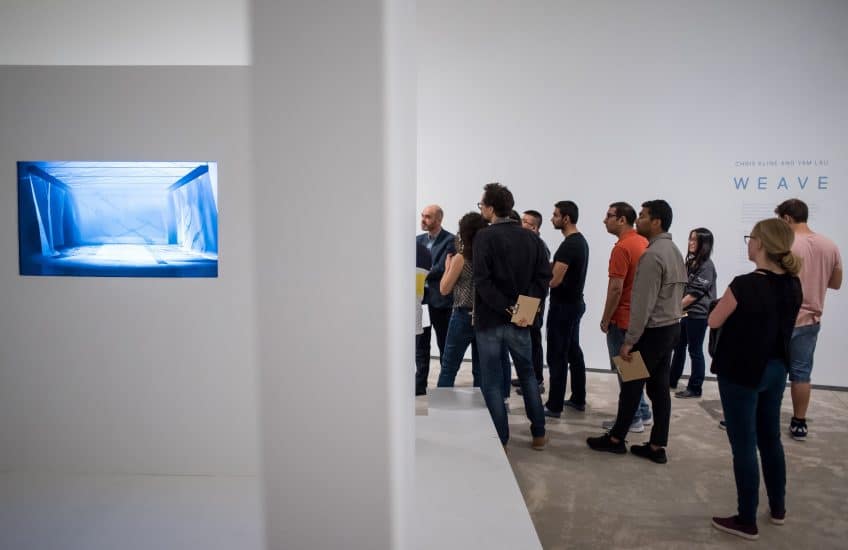 Taylor Norris, Public Art Coordinator for the City of Kingston presents a workshop on applying for Public Art opportunities in Kingston and beyond. Taylor covers the submissions process for both temporary and permanent public art calls, including best practices and frequently asked questions. Develop a toolkit of skills and extend networks with Kingston's contemporary art galleries. Sign up today.
The Professional Development Series is co-presented by Agnes Etherington Art Centre, Modern Fuel Artist-Run Centre and Union Gallery.
Sunny Kerr talks about the ways artists create languages of process and form in the Contemporary Feature Gallery.
The Studio
Online, Sunday 22 November, 1:30–4 pm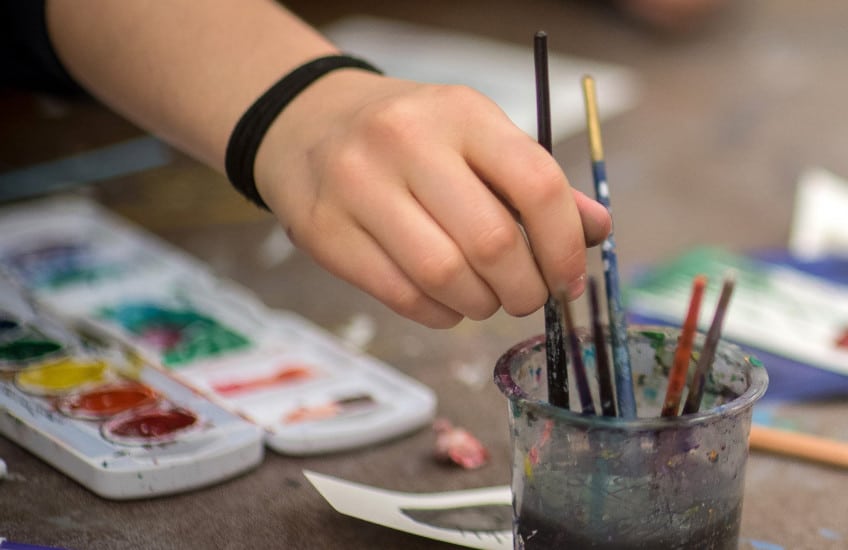 Artist Ani Castillo leads adults in a heart-centred cartooning workshop. Register ($25) to save your spot.
Originally from Guadalajara, Mexico, Ani Castillo has worked online, in TV and in newspapers as a cartoonist. In 2019 she published her first book Ping in New York, which was acquired in a 3 book deal. Ping has been translated into 6 different languages, has appeared in the New York Times Book Review, in CTV's show "your morning" and was selected as one of the best books of 2019 by the CBC.
IN THE NEWS
Listen to to an interview on CFRC 101.9 fm with Emelie Chhangur, Director and Curator. You'll hear about her expertise and artistic passions, current initiatives and what it's like adjusting to a new city and career during the pandemic.
Queen's University
36 University Avenue
Kingston, Ontario
Canada K7L 3N6
Agnes Etherington Art Centre is situated on traditional Anishinaabe and Haudenosaunee Territory.