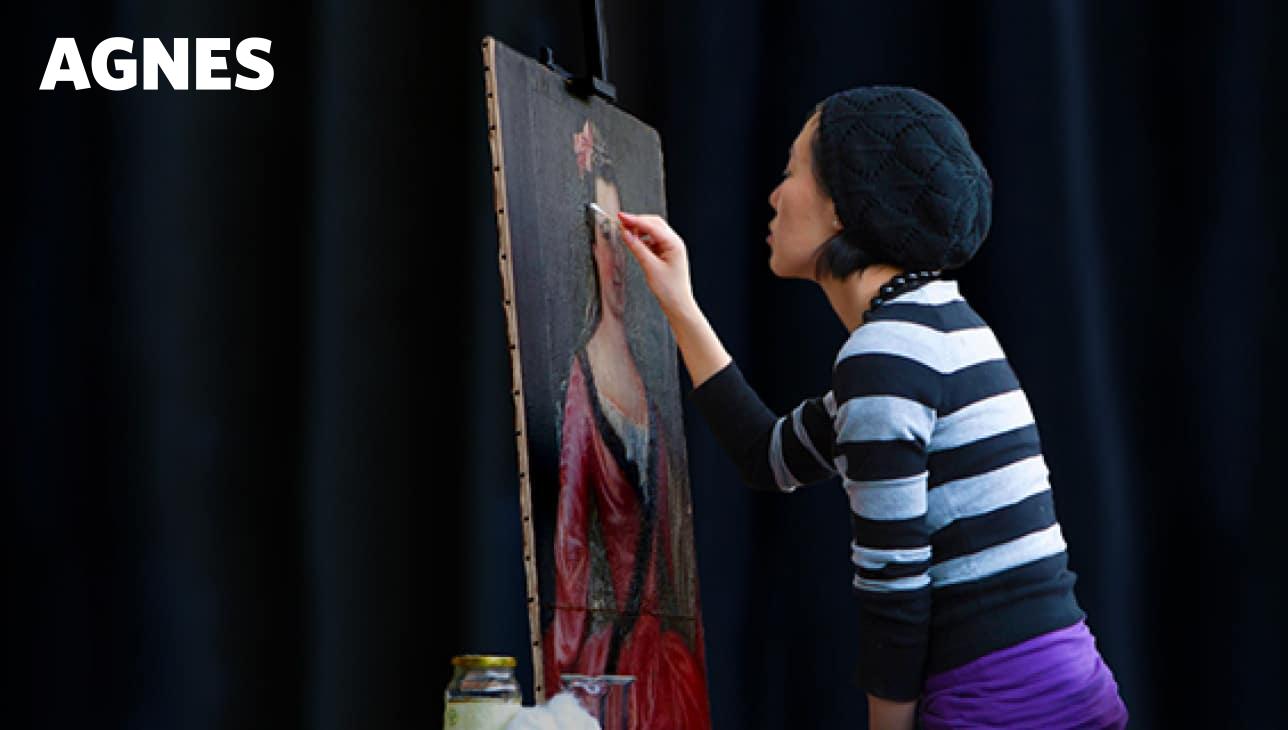 This Week at Agnes
The Gift of Art: The future reimagined
Tuesday 23 June, 11 am
Join us for an exciting virtual announcement about the future of art at Queen's University. Be among the first to learn about a transformational gift that will have a lasting impact on Queen's and the greater arts community. Register for the online event.
Can't join live? Register to receive the recorded webinar to watch at your convenience.
AGNES Story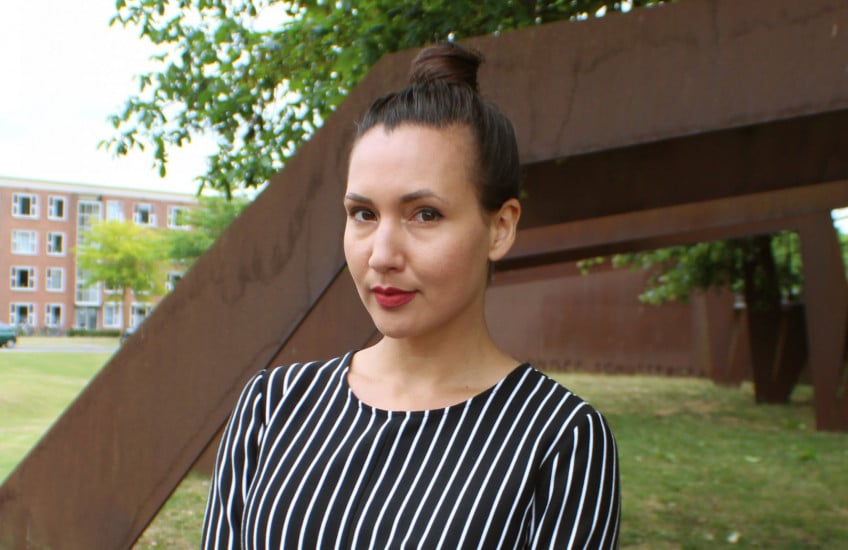 Following an intensive search, the Agnes Etherington Art Centre, Queen's University, is pleased to announce Dr Suzanne van de Meerendonk as the new Bader Curator of European Art. She is anticipated to assume the position on 5 October 2020. "Suzanne van de Meerendonk will bring valued expertise and perspective to The Bader Collection and European art at the Agnes," states Alicia Boutilier, Interim Director/Chief Curator. "We look forward to working with her."
Suzanne van de Meerendonk received her MA from the University of Amsterdam and her PhD from the University of California, Santa Barbara. She is currently Kress Interpretive Fellow at the Picker Art Gallery at Colgate University, where she has curated the exhibition Works in Progress: Original Materials from the Netherlands. A specialist in Dutch seventeenth-century art and visual culture, her research interests span different media, and include the role of art and propaganda in state-making processes, the formation of cultural memory and identity, and the history of collecting and provenance.
For Children (ages 6–12)
During the month of July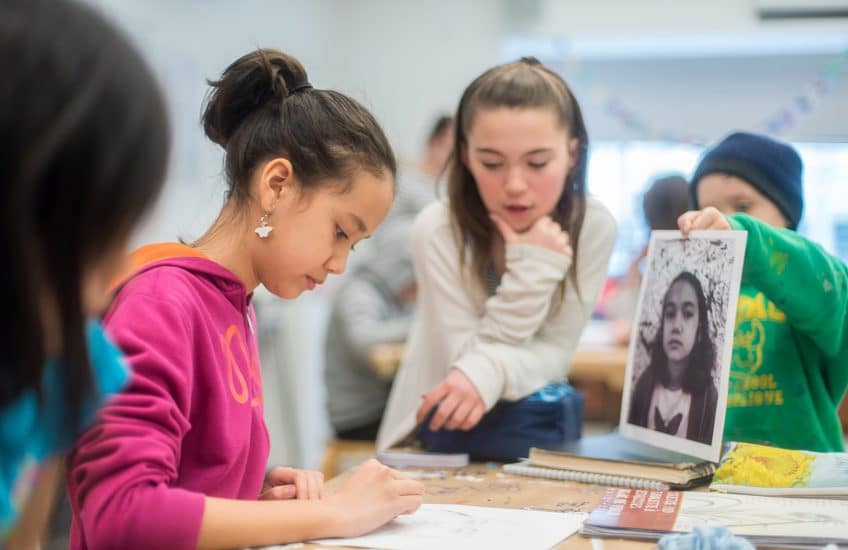 Monday–Friday, 9–10:30 am and 1–2 pm
$100/week, art kit included
Join us in July for Agnes Art Camp at Home! Agnes art educators and assistants guide small groups of campers in process-based artmaking and interpretation, through short creative bursts in both the morning and  afternoon. New and exciting themed activities are planned for each week such as sculpture, drawing, painting and collage, all using safe and non-toxic supplies provided in the Agnes art kit. Online field trips to see the Agnes art collection will inspire creativity and learning. Campers finish the week with a virtual art exhibition to celebrate their artistic exploration.
Each day is led by three experienced facilitators and the camp size is kept small with a maximum of fourteen campers. A limited number of bursaries are available. Register today to save your spot.
Job Posting
Application deadline: 26 June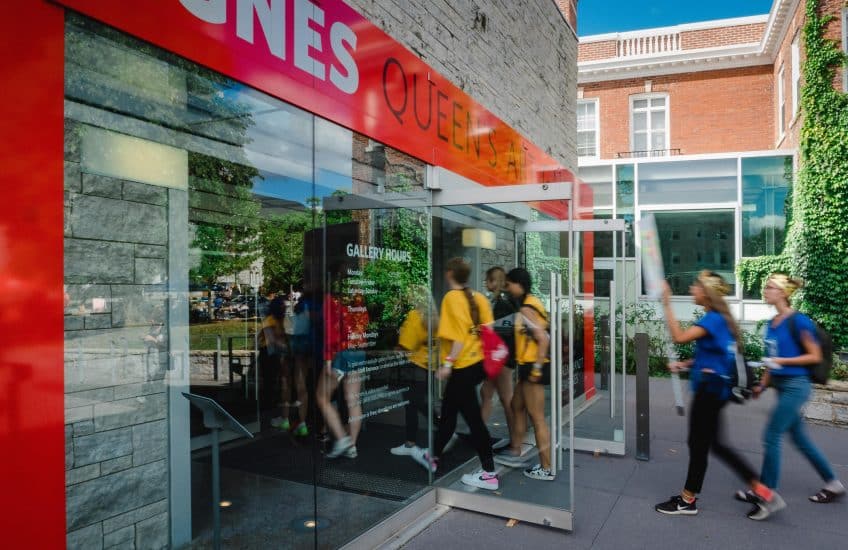 Agnes is hiring part-time receptionists. Our reception team is the first to welcome each visitor and orient them to our space and exhibitions on view. Read more about the position.
Update on reopening
Reconnect with the art you love
Agnes is looking forward to welcoming you back to the galleries to see and experience great art. We are working diligently to make sure everything is running smoothly for a safe return this summer. A reopening date it still to be determined but will be shared soon!
For children and families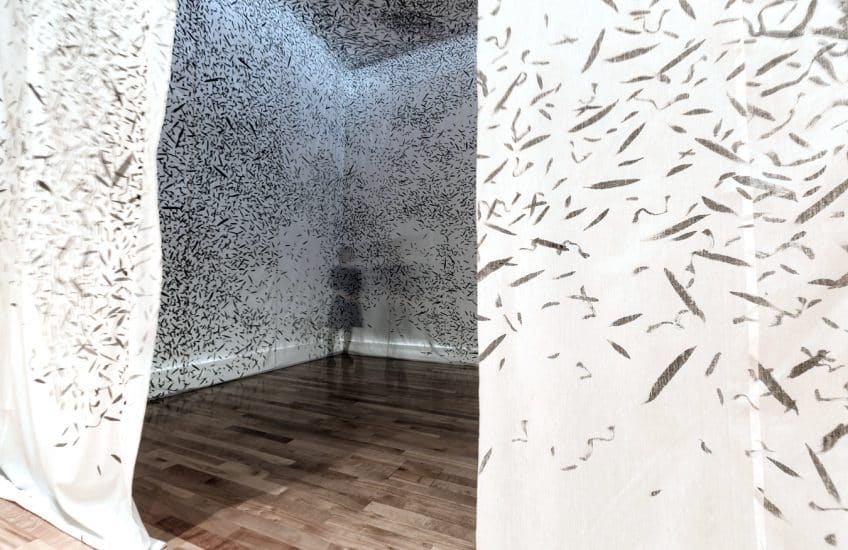 The two new additions to AGNES Learns feature contemporary artists Jinny Yu and Napoleon Brousseau. Enjoy this  digital resource for children and families that highlight works from the Agnes collection. View the short videos and accompanying lesson plans.
Jinny Yu, Don't They Ever Stop Migrating?, 2015, ink on fabric and sound. Purchase, the Canada Council for the Arts Acquisition Grants program and the Donald Murray Shepherd Bequest Fund, 2016 (59-012). Photo: Darrell Edwards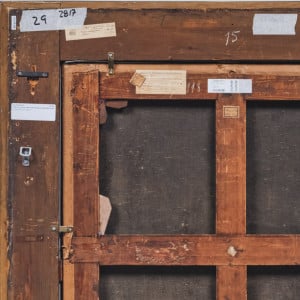 Paul Litherland, B-Side Ferdinand Bol (detail), 2019, cotton paper and pigment inks mounted on poplar stretcher. Courtesy of the artist
Looking Ahead
Featuring B-Side Agnes Etherington: Paul Litherland
Tuesday 14 July, 1–2 pm
Queen's University
36 University Avenue
Kingston, Ontario
Canada K7L 3N6
Agnes Etherington Art Centre is situated on traditional Anishinaabe and Haudenosaunee Territory.