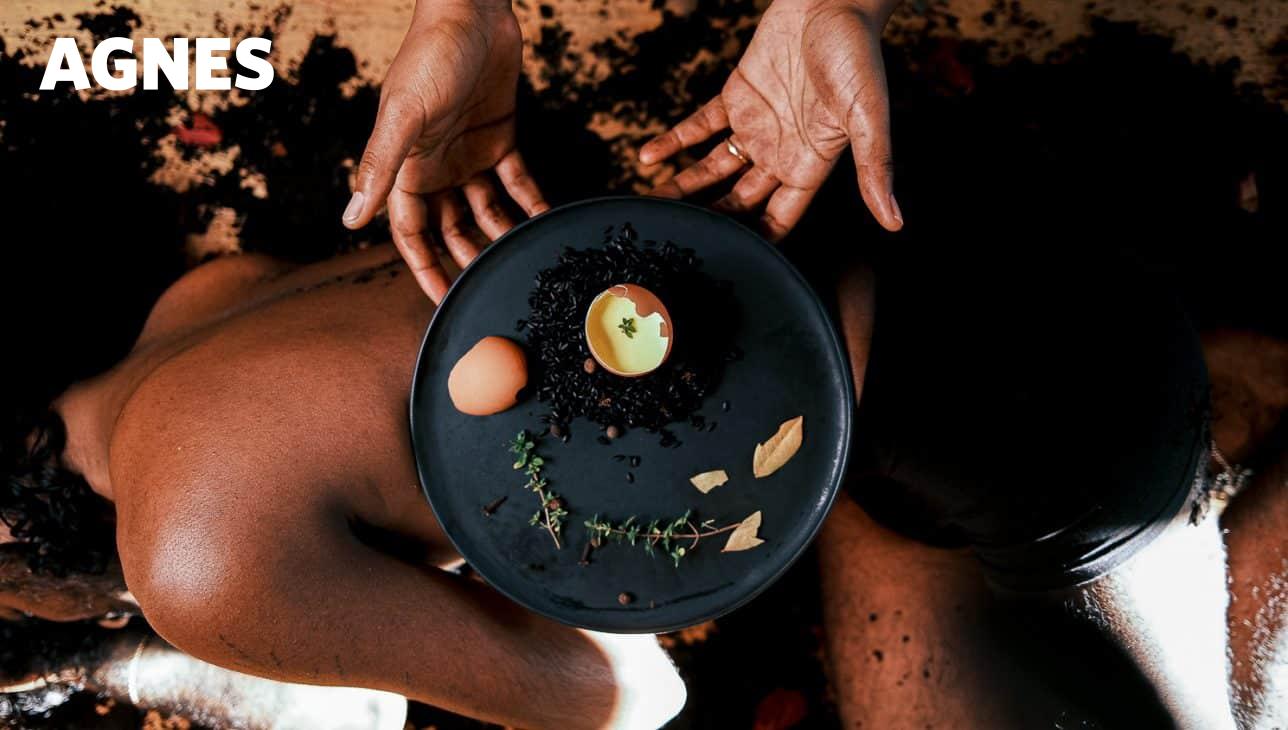 This Week at Agnes
NEW EXHIBITION
3 June–10 July 2022
If I am to be consumed, my sweetness will elude your palate. A strangling mouthful, a suffocating swallow—I will be a bitter molasses. —Berlin Reed
Brown Butter is a conversation between Black Canadian artists presented as a six-week multi-disciplinary exhibition by Gastro Curator, Berlin Reed. This project pairs chefs Rawan Ali, Marissa Leon-John and Bashir Munye with artists Jade Fair, Kama La Mackerel, Kosisochukwu Nnebe, Odeimin Runners Club, Rye, Gloria C. Swain and Syrus Marcus Ware.
Six creative partnerships create an immersive, succulent environment through installations, performances, events, while limited-run artist 'artifacts' extend the experience into the life of the viewer. Brown Butter is not a dining experience. Brown Butter is an internalization of Black thought and a gavage of Black expression.
Curated by Berlin Reed and produced in collaboration with Emelie Chhangur, Nasrin Himada and Sunny Kerr
Brown Butter is generously supported by the Canada Council of the Arts.
For up-to-date COVID safety requirements, read more.
Chef Marissa Leon-John and poet/performance artist Kama La Mackerel. Photo: Zoë Cousineau
In the Galleries
To 29 May 2022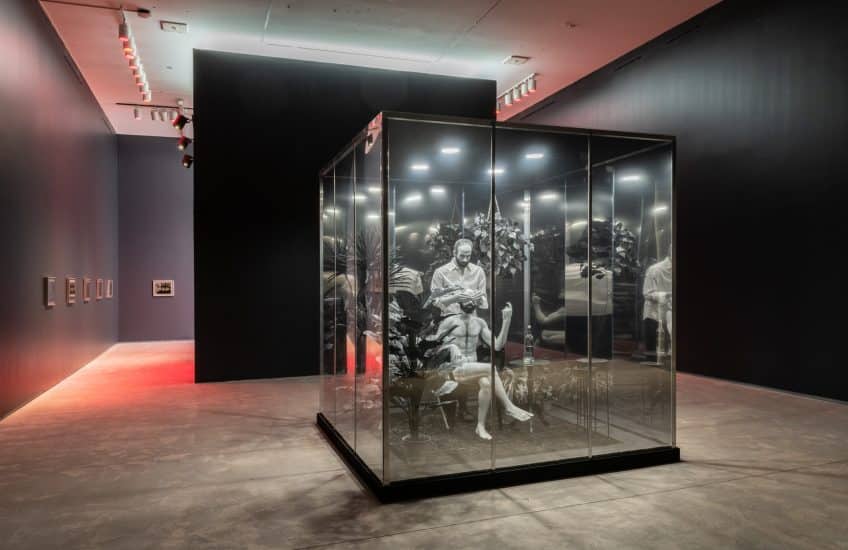 Twinned solo exhibitions by two Canadian artists, Chris Curreri and Tom Thomson, entangle stories of authenticity, art history and the artist's studio. Exposed through the lens of provenance and legacy—whether by historical fact or fictional queering—the artists show us how to work with forms of folded time; similar curatorial questions are being asked from two different time periods, subject positions and styles. The last day to see Chris Curreri: A Surrogate, A Proxy, A Stand-In and Tom Thomson? The Art of Authentication is 29 May 2022.
Installation view of Chris Curreri: A Surrogate, A Proxy, A Stand-In. Photo: Paul Litherland
Agnes Reimagined
In-person + on Zoom, 28 May, 1–3 pm
OPEN TO ALL: The third Sharing Circle for Agnes Reimagined is coming up!  Facilitated by Georgina Riel-Waabishki Mukwa Kwe from RIEL Cultural Consulting. ASL interpretation, CART live captioning, audio description are available.
The Studio
In-Person, 5 June, 1–3 pm
Join artist and young creator Evan Sharma as he leads a workshop focused on creativity, painting, fashion, the environment and the future. His work explores thinking about global challenges from the perspective of both art and science, some of which is based on his own experience as an award-winning environmental researcher.
Performance
In-person, 7 June, 3–6 pm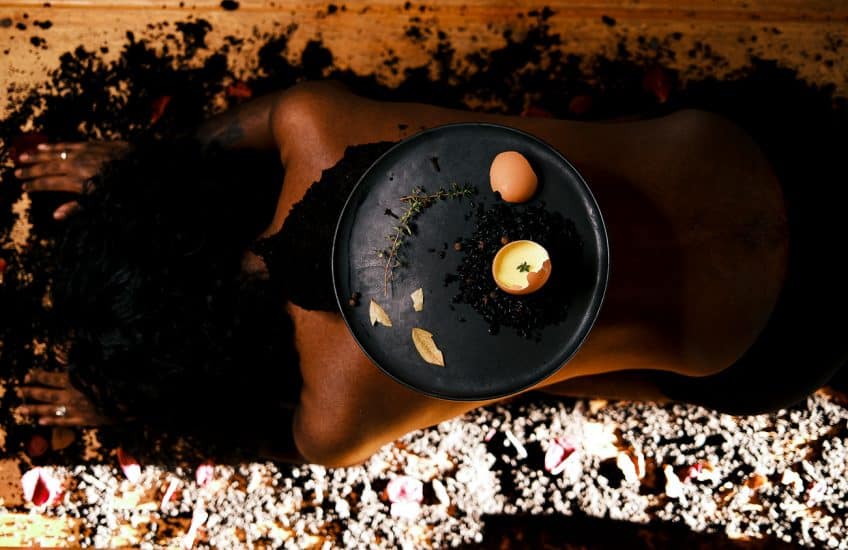 Drop in for a free performance by Montreal-based artist, Kama La Mackerel. Roots & routes is a durational performance that brings together ritual, chant, movement, poetry and storytelling to explore the roots and the routes of Black people who have spread across the global diaspora, often through forced displacement. Inspired by conversations La Mackerel has sustained over months with chef and culinary artist Marissa Leon-John, this performance-in-installation brings the queer/trans Black body in relationship to the earth in what becomes a pilgrimage, where limbs, skin and muscles map new cartographies into the tastes, smells and textures of the soil.
This program is part of Berlin Reed: Brown Butter.
Chef Marissa Leon-John and poet/performance artist Kama La Mackerel. Photo: Zoë Cousineau
Art and Wellness Workshop
In-Person, Thursdays to 9 June, 4­–6 pm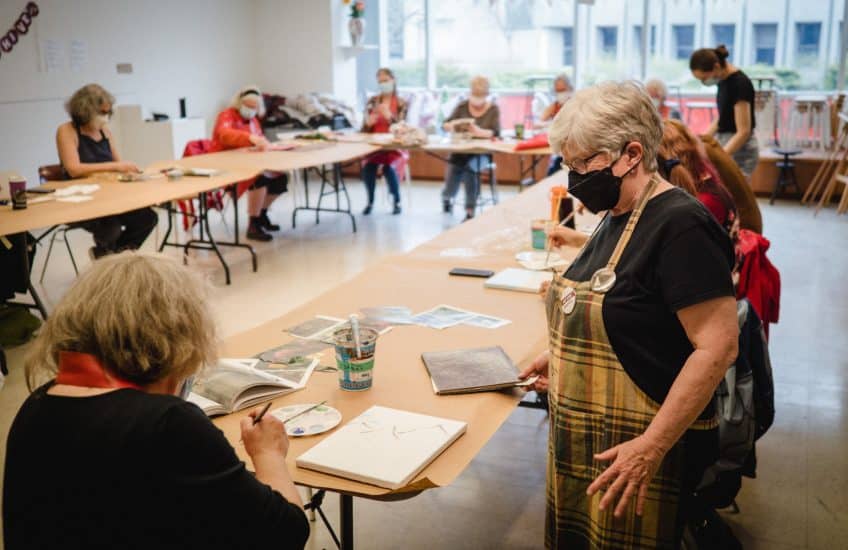 Drop-in for art and wellness! Artmaking is innately therapeutic and can improve general wellbeing. We invite adults 16+ to join us and explore the creative process through experimentation and play.
Art Hive is free; materials are provided and no prior art experience is necessary. If you are looking for guidance, art therapist/facilitator Harper Johnston offers weekly projects and visits to our current exhibitions. Sign up
This program is made possible through the generous support of the Birks Family Foundation.
Art Hive @Agnes with Harper Johnston
Digital Agnes
Isabel and Alfred Bader Lecture in European Art
Karen Hearn, a world-renowned expert on British portraiture, reflects on images of pregnant women from the sixteenth and seventeenth centuries. She contends that many images did, contrary to previous thought, portray women as overtly pregnant and for a variety of motivations. In case you missed it, the recorded event is now available on Digital Agnes, Vimeo and YouTube.
This program is made possible through the generous support of Bader Philanthropies, Inc. Agnes is pleased to partner with the Queen's Lecture Series to host the Isabel and Alfred Bader Lecture in European Art.
Anthony van Dyck, Queen Henrietta Maria (detail), 1636, oil on canvas. The Metropolitan Museum of Art. Bequest of Mrs Charles Wrightsman in honor of Annette de la Renta, 2019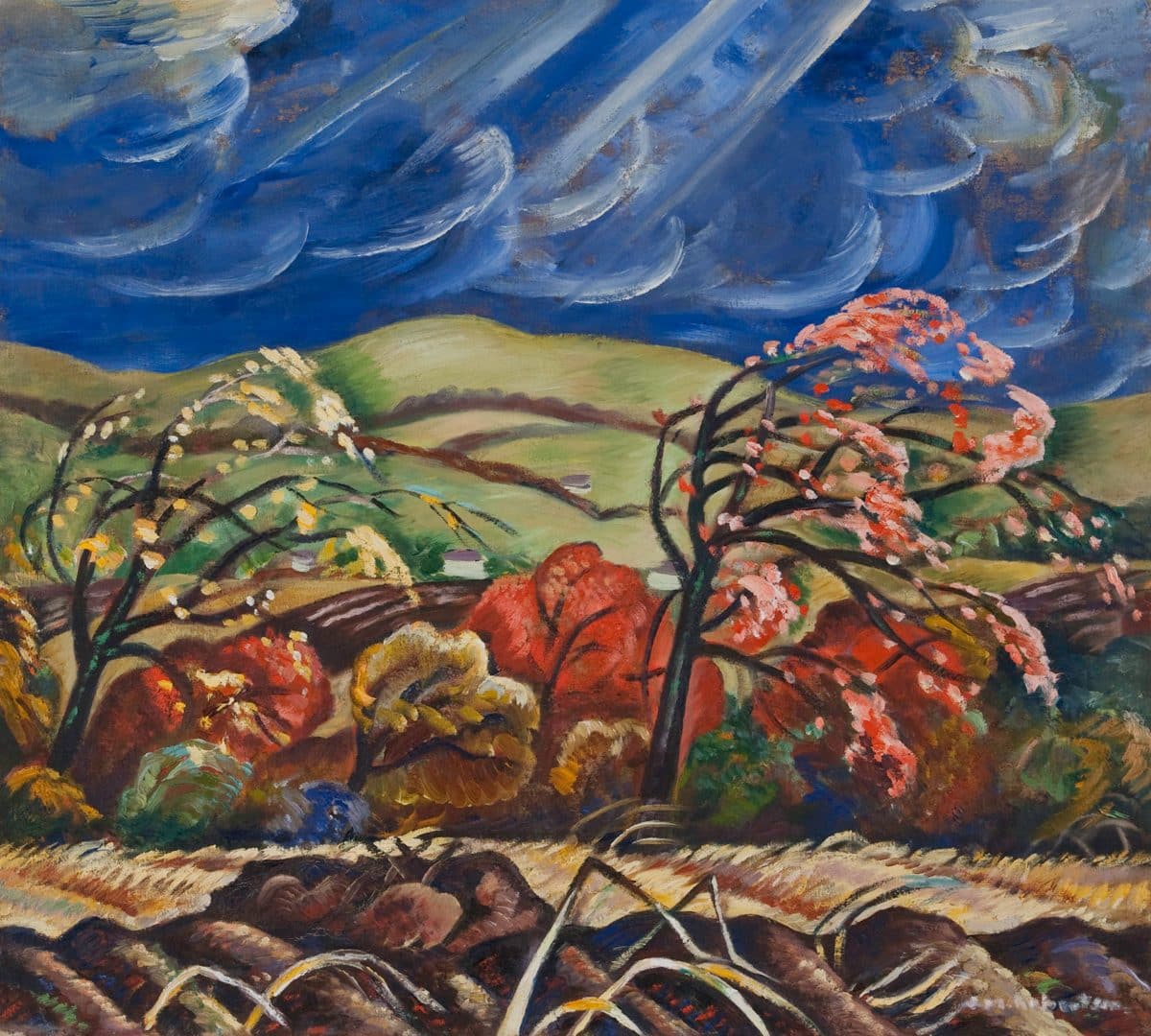 Sarah Robertson, October, Ottawa Valley, around 1937, oil on canvas. Purchase, Chancellor Richardson Memorial Fund and Wintario matching grant, 1978  Photo: Paul Litherland
Looking Ahead
In-Person at Agnes
Tuesdays 14 June, 12 July, 13 September, 11 October, 8 November, 10:30–11:30 am
Sign up for one class or all of them.
Free movement class for those living with Parkinson's, their caregivers and loved ones.
In-Person at Agnes
21 June, 3–9 pm
Get your free ticket
An old-school block party with music by local DJs, family-friendly artmaking, and Brown Butter chefs Marissa Leon-John and Rawan Ali sharing the grill.
Queen's University
36 University Avenue
Kingston, Ontario
Canada K7L 3N6
Agnes Etherington Art Centre is situated on traditional Anishinaabe and Haudenosaunee Territory.