The exhibition was organized by Dr Norman Vorano, Agnes Etherington Art Centre at Queen's University, and is co-developed by the Agnes Etherington Art Centre and the Canadian Museum of History. Thanks are extended to the following contributors.
Exhibition
Creative Developer: Jean Francois Leger, Canadian Museum of History
Project Manager: Kirby Sayant, Canadian Museum of History
Translation: Mishak Allurut, Martha Flaherty and Rhoda Kayakjuak
Technical Production: Scott Wallis
Interactive Design: Global Exhibit Technology, LTD.
Web Design: Aweburn Design and Multimedia Inc.
Filming, Pond Inlet
Camera: Rosemary Legge, Queen's University
Creative Developer: Jean Francois Leger
Coordination: Philippa Ootoowak, Pond Inlet Archives
Interpretation: Joanna Kunnuk
Editing: Norman Vorano
Translation: Rhoda Kayakjuak
Filming, Clyde River
Camera: Mike Jaypoody, Ittaq and Robert Kautak
Coordination and Interpretation: Tina Kuniliusie
Editing: Mike Jaypoody
Interviewees
Tina Kuniliusie, Josie Enuaraq, Meeka Paniloo, Ilkoo Angutikjuak, Peter Paneak, Mary Illuaq, Robert Angnetsiak, Thomas Peterloosie, Ham Kadloo, Jayko Alooloo, Gamaili Kilukishak, Solomon Koonoo, Josie Pitseolak and Elijah Tigullaraq
Photos
Canadian Museum of History
Terry Ryan
Norman Vorano
The exhibition was made possible, in part, by a grant from the Government of Canada's Museums Assistance Program, Ontario Arts Council and City of Kingston Arts Fund through the Kingston Arts Council.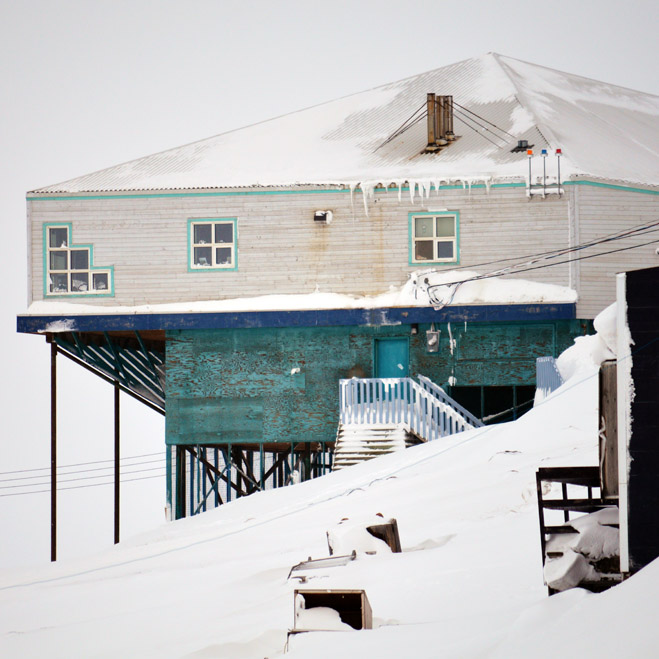 Terry Ryan, thank you very much. You did an awesome job; you did that, interviewing elders, thank you very much.
I would say that I would encourage more people to research on the drawings that were made back in the 1950s–60s, because they pretty much explain everything about how we lived back then, so I would recommend people to know more about Inuit culture, drawings.