Join us for two star-studded panel discussions in collaboration with the Department of Gender Studies, featuring esteemed artists, scholars DJs and writers. These events centre the importance of Black Canadian art and illuminate how engaging with this work, from any (racial) location, opens important conversations about reframing and undoing misrepresentations.
These events are free and open to the public.
ART AND BLACK CANADA 2
Thursday 15 November, 6–9 pm
Agnes Atrium
Speakers: Mark Campbell, Dina Georgis and Kristin Moriah
SCHEDULE
ART AND BLACK CANADA 2
6–6:30 Reception in the Agnes Atrium (refreshments provided)
6:35–6:40 Introduction by Sunny Kerr, Curator of Contemporary Art
6:40–6:50 Introduction of Talk and Panelists by Katherine McKittrick, Professor in Gender Studies6:50-6:50–7:15 Dina Georgis
7:15–7:40 Kristin Moriah
7:40–8:05 Mark Campbell
8:05–8:20 Break
8:20–9:00 Facilitated Discussion
BIOGRAPHIES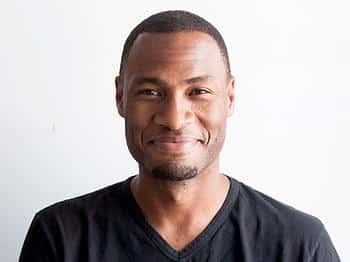 Mark V. Campbell is a DJ and Curator as well as the founder of Northside Hip Hop Archive. Mark is Assistant Professor at the RTA School of Media at Ryerson University in Toronto and a former Banting Postdoctoral Fellow at the University of Regina. His research interests include digital archiving, Afrodiasporic theory and culture, Canadian hip hop cultures, DJ culture, and afrosonic innovations. Mark has published widely, with essays appearing in the Southern Journal of Canadian Studies, Critical Studies in Improvisation, Souls: A Critical Journal of Black Politics, Culture and Society, and the The CLR James Journal.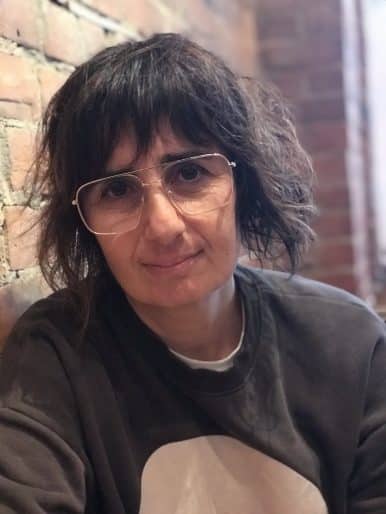 Dina Georgis' work is situated in the fields of postcolonial and sexuality studies. She draws on psychoanalytic concepts to think through how expressive and political cultures are responses to the queer affective remains of the past. Her book, The Better Story: Queer Affects from the Middle East (SUNY, 2013) considers the emotional dynamics of political conflict, the stories and subjectivities they produce, and what it means to make an ethical relationship to conflict. She has also published essays on memory and the Lebanese civil war and, separately, on queer Arab ontologies. In collaboration with Dr Sara Matthews (WLU) and artist duo Bambitchell (Toronto), she is presently working on a project supported by SSHRC Development Research Creation entitled "Surveillant Subjectivities: Youth Cultures, Art and Affect."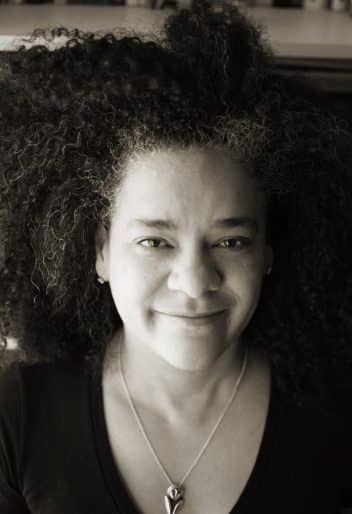 Katherine McKittrick is an Associate Professor of Gender Studies. She teaches and researches in the fields of Black Studies, anti-colonial studies, studies of race, cultural geographies and gender studies. Her research is interdisciplinary and attends to the links between theories of liberation, black studies, and the arts.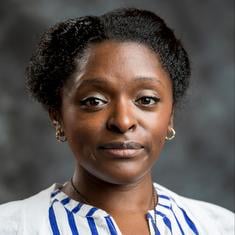 Kristin Moriah is an Assistant Professor of English at Queen's University in Kingston, Ontario. She completed her PhD in African American Culture and English literature at the CUNY Graduate Center. Her essays and performance reviews can be found in American Quarterly, Callaloo, Theater Journal, TDR, The Journal of American Drama and Theatre, and Understanding Blackness through Performance (Palgrave Macmillan, 2013). Her research interests include black feminist performance, including the circulation of African American performance within the black diaspora and its influence on the formation of national identity.
__
ART AND BLACK CANADA 1
Thursday 13 September, 2–5 pm
Stirling Hall B, 64 Bader Lane
Accessibility entrance at Stirling Hall parking lot, enter through Stuart Street.
Speakers: Yaniya Lee, Charmaine Lurch and Tau Lewis
SCHEDULE
ART AND BLACK CANADA 1
2–2:30 Reception in the Stirling Hall lobby (refreshments provided)
2:30–2:40 Introduction by Sunny Kerr, Curator of Contemporary Art
3–3:20 Yaniya Lee
3:20–3:40 Charmaine Lurch
3:40–4 Tau Lewis
4–4:15 Break
4:15–5 Facilitated Discussion
BIOGRAPHIES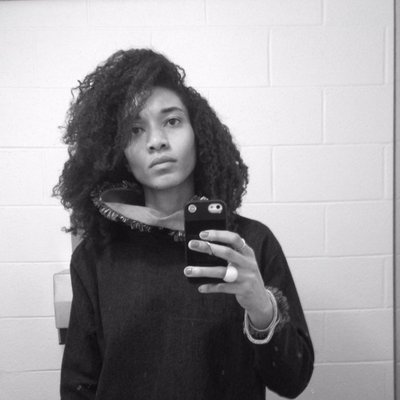 Yaniya Lee is a Toronto-based writer, editor and scholar. Her writing has appeared in Flash, FADER, Canadian Art, C, Motherboard and Magenta. She is a founding collective member of MICE Magazine, a member the We Curate, We Critique collective, and a member of the EMILIA-AMALIA working group. She currently works as associate editor at Canadian Art magazine and teaches art criticism at the University of Toronto. For more information, visit yaniyalee.com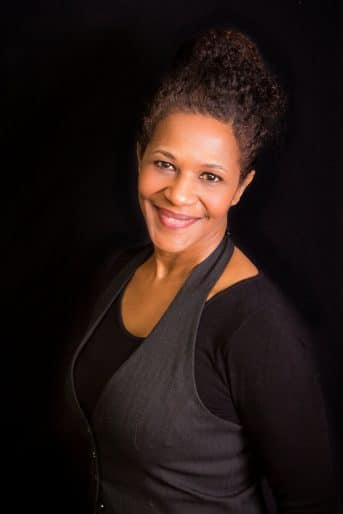 Charmaine Lurch melds sculptural and painterly elements to reshape understandings of race and representation, challenging preconceived notions of blackness. Her visual conversations in wire, and metal fabrications, map visibilities, and things lost and found. This art-making, draws relationships between space and place and practices of belonging. Recently, her work has been shown at the Montreal Museum of Fine Art, the Royal Ontario Museum, the Art Gallery of Ontario and the McLaren Art Centre in Barrie.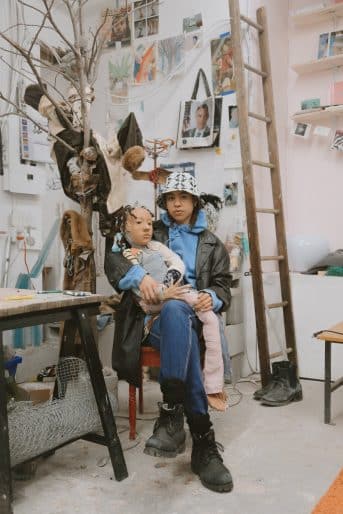 Tau Lewis  is a Jamaican-Canadian artist living and working in Toronto, Canada. Recent and forthcoming solo exhibitions include: Frieze New York, Atlanta Contemporary, Jeffrey Stark, NY and Agnes Etherington Art Centre. Recent and forthcoming group exhibitions include: MoMa PS1, New York, Chapter Gallery, New York, COOPER COLE, Toronto, Night Gallery, Los Angeles, New Museum, New York. For more information, visit www.taulewis.com