Meet us in the Etherington House for INSIDE AGNES. Developed by members for members, INSIDE AGNES runs on the second Sunday each month from September through April. These congenial sessions of music performance, conversation, art and tea are organized by The Agnes Society volunteers, with the stellar team of Alan Grant, Marcia Shannon, Susan Gibbon, Catie Allan, Sandy Fox and others. All are welcome.
Free Family Care Drop-In is available in the Studio.
UPCOMING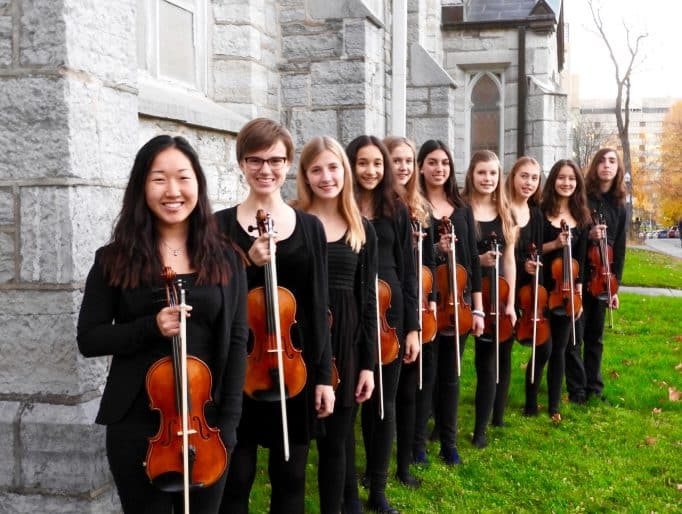 10 December 2017
The Canta Arya Strings ensemble comprises senior members of Kingston's acclaimed Canta Arya School for Strings. Sharing the firm belief that music performed with others for others is a step to bringing harmony to the world, the Canta Arya team nurtures musical community through its recitals,  concerts and workshops.
Art: Chief Curator/Curator of Canadian Historical Art Alicia Boutilier presents two recent, exciting art purchases at the Agnes, not yet shown to the public. Yvonne McKague Housser's Datura (1942) and Marian Dale Scott's Tulip (around 1939) speak to the importance of still life in Canadian art history, as well as the influence of American artist Georgia O'Keeffe.
PAST: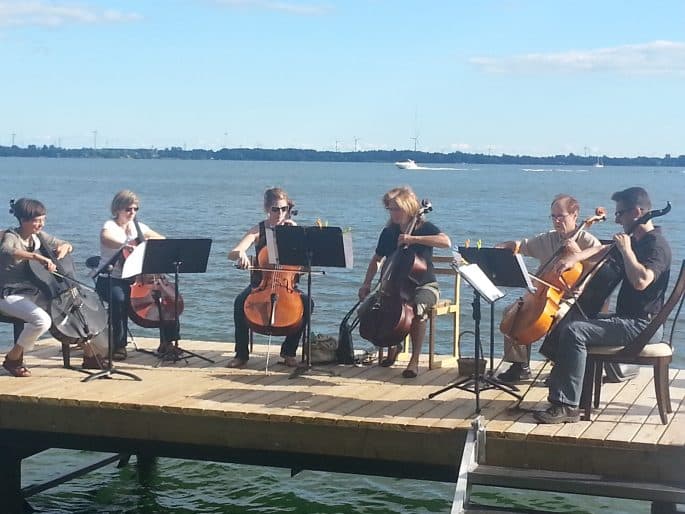 12 November 2017
A variety of music will be shared to suit all ages and musical preferences from Pirates of Penzance to Brahms by Kingston's dynamic cello quartet. Cellists: Jennifer Tindale, Janice Ley, Nick Fall and Mara Shaw. Accellorando is a group of four Kingstonians who embrace all things cello.  They love the lush and deep sounds of a cello quartet, and are keen to see and play music from all genres arranged for cello quartet.
Art: Textile Conservation Technician Caitlyn Picard will introduce some of her favourite items from the Collection of Canadian Dress. Join her in exploring a selection of artefacts, including a unique monkey-hair coat, gelatine sequins, and a hat worn by Agnes Etherington in her 1950 portrait by Grant Kenneth Macdonald, which is currently on display in the Etherington House.
8 October 2017
Inka Brockhausen at piano, a research professor at Queen's is a frequent soloist with Orchestra Kingston, and Alan Grant, a retired engineer, has played with the Kingston, Ghana National and Jamaica symphonies. Alan is presently principal flute at Orchestra Kingston.
Art: Agnes director Jan Allen presents "Travel Notes in Contemporary Art," offering highlights and reflections on her recent research in Prague, and at two major international exhibitions: the Venice Biennale, and documenta 14.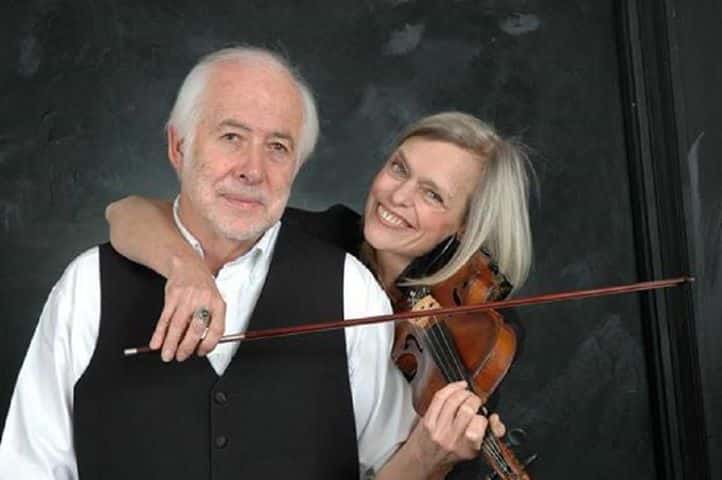 10 September 2017
Billisemo, featuring Bill Bosworth and Lise de Kok, is a Piano/Violin duo presenting the "American Songbook": Cole Porter, George Gershwin, Duke Ellington and Antonio Carlos Jobim, among others.
Art: Sunny Kerr, Curator of Contemporary Art, will discuss the artist-led project called Your Own Grad School co-presented by the Agnes and Modern Fuel Artist Run Centre. This year's iteration is amplified by the presence of Stonecroft Foundation Artists-in-Residence, Richard Ibghy and Marilou Lemmens of The Golden USB. Sunny will further discuss the Agnes as a dynamic meeting space for participant-driven programs, mentorships, professional development, ideas and critique.