Developed by members for members, INSIDE AGNES runs on the second Sunday each month from September through April. These congenial sessions of music performance, conversation, art and tea are organized by The Agnes Society volunteers, with the stellar team of Alan Grant, Marcia Shannon, Susan Gibbon, Catie Allan and others. Join us in the Etherington House at 2 pm on 9 April.
All are welcome, and admission to this event is free of charge. Come alone or bring a friend, and enjoy!
UPCOMING
9 April 2017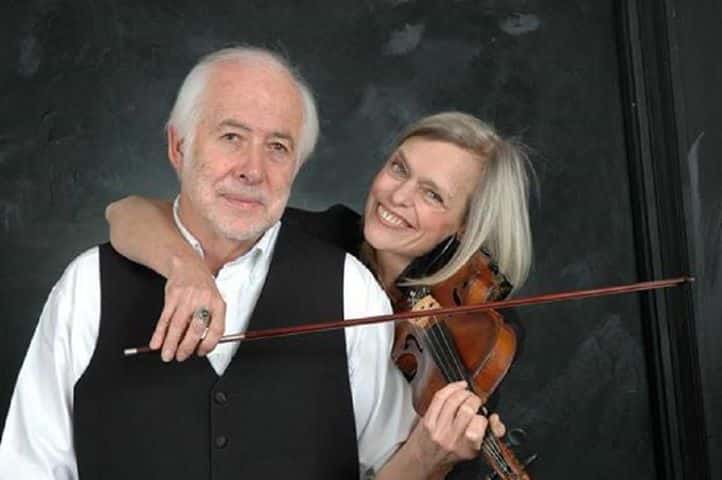 Billisemo, featuring Bill Bosworth and Lise de Kok, is a Piano/Violin duo presenting the "American Songbook": Cole Porter, George Gershwin, Duke Ellington and Antonio Carlos Jobim, among others.
Art: Bader Curator/Researcher of European Art Jacquelyn Coutré will give a presentation in the Atrium introducing a magnificent imaginary architectural scene by the Venetian painter Bernardo Bellotto (1721-1780), which will be unveiled at the Spring Season Launch as part of the Alfred Bader Collects show.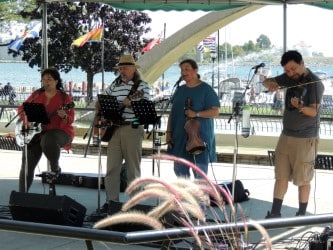 12 March 2017
Fiddle Earth is a Kingston-based band specializing in folk, Celtic and country music. The band consists of Brent Schneider, vocalist and lead guitar, Alice Ching-Chew, vocalist and tenor guitar, and two very talented fiddle players, Mary A. Kennedy and Ted Chew. Their blend of instruments and vocal styling is unique, and they cover a wide range of musical genres.
Art: Curatorial Assistant in Contemporary Art Carina Magazzeni will talk about her collective study group, Hatter St think tank, in connection with the exhibition The hold: studies in the contemporary collection. Hatter St think tank is an academic and professionalization refuge that allows for a shared workspace centred around fears of failure.
12 February 2017
The Badass Brahms Chamber Collective (BBCC) was founded in 2012 by biology, medicine, and psychology students who are passionate about classical music. They explore, not only works by Brahms, but also by a diverse range of other composers from Schumann to Hindemith and Khachaturian. Always open to unusual forms of chamber music, past groupings have included clarinet trio, voice with piano trio, or alto sax piano duo. https://www.facebook.com/BadassBrahms/.
Art: In the African Gallery, Public Programs Manager Pat Sullivan will discuss the process through which the community-based, multi-media exhibition Stories to Tell: Africans and the Diaspora Respond to the Lang Collection was created.
8 January 2017
For over twenty-five years, Spencer Evans has been performing on the piano, clarinet, vocals and accordion. He has played from Bermuda to Bosnia, New Orleans to the North Pole, has recorded and toured with Sarah Harmer, The Cowboy Junkies, and Pat Temple, and has performed with Jeff Healey, Dan Aykroyd, Willie P. Bennett, Jack Mahieu and Toronto's Swing Gang, among countless others. Spencer has appeared on the Tonight Show with Jay Leno, CBC Radio's The Vinyl Café with Stuart McLean, MUCHmusic and CMT. A resident of Kingston for many years, he has played with numerous local bands such as Bloom, Pico de Gallo, Ghetto Xpress, Funky Frenz, The River Cats and various jazzy combos and is in great demand as a soloist.
Art: Curator of Contemporary Art Sunny Kerr discusses the exhibition The hold: studies in the contemporary collection in the galleries. He will lay out his approach to understanding art as research, and the strategies he has used to extend the art gallery's role as a site of hospitality and reflection.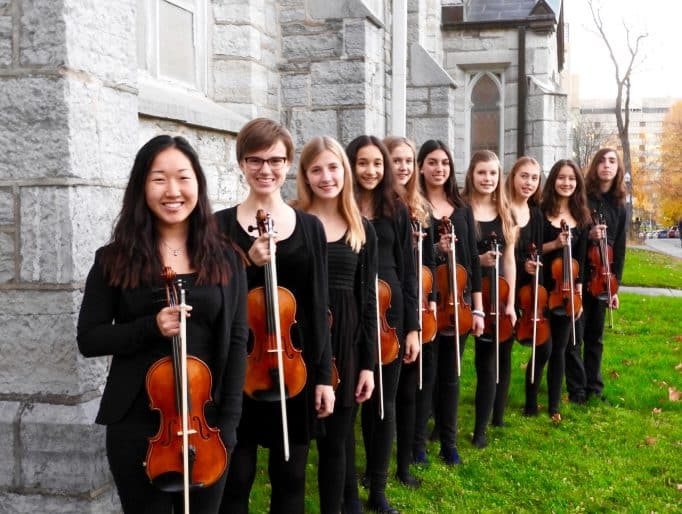 11 December 2016
The Canta Arya Strings ensemble comprises senior members of Kingston's acclaimed Canta Arya School for Strings. Agnes Preparator Scott Wallis will discuss aspects of exhibition design and installation in dialogue with the gallery's Director, Jan Allen. The timing is right since the galleries will be in turnover for this INSIDE AGNES session.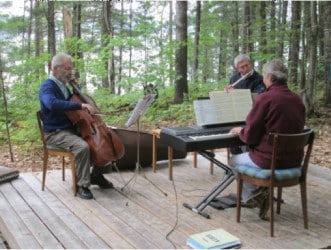 13 November 2016
Wassermusik Trio, is composed of Inka Brockhausen,  Konrad Wolf and Alan Grant,  an ensemble of piano, cello and flute that has been playing chamber music for many years. Curator of Indigenous Art Dr Norman Vorano will share experiences and insights garnered through his recent research in the North Baffin, Nunavut, communities of Clyde River, Pond Inlet and Arctic Bay in preparation for the upcoming exhibition Picturing Inuit Modernity: North Baffin Drawings from 1964.
9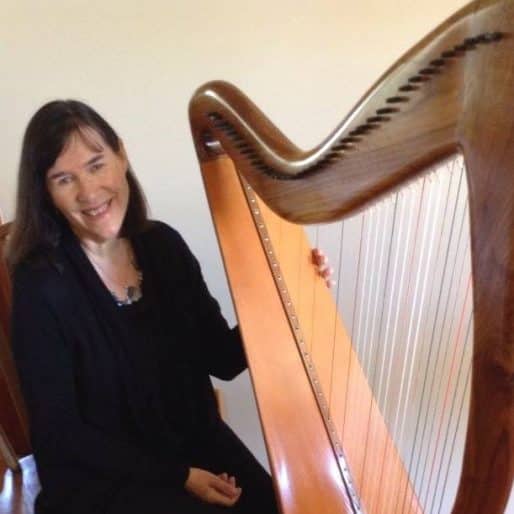 October 2016
This week features a selection of music by harpist Merrilyn Barber in the Etherington House at 2 pm, followed by tea and conversation. At 3 pm, Curator of Canadian Historical Art Alicia Boutilier discusses paintings from the collection now on view in Etherington House by artists who participated in the 1941 Kingston Conference, a turning point for the arts in Canada. "When the Canadian Art World Came to Queen's: Artists at the 1941 Kingston Conference" will take place in the Atrium.