Introduced by a stately portrait of René Descartes (1596-1650), a fascinating representative of the age of the individual, Singular Figures explores the avenues of performing the self and articulating character in sixteenth- and seventeenth-century Dutch and Flemish paintings. From a formal group portrait of five sisters accompanied by attributes and inscriptions signifying their virtues to an ambitious painter depicting himself in the guise of St. John the Evangelist, why did sitters have themselves represented in such imaginative and diverse ways? Which was their primary audience, and to what sources did artists and sitters alike turn for inspiration? Such questions and more guide this survey of professional and private portraits and character studies (tronies), drawn primarily from The Bader Collection.
Singular Figures received an exciting new addition, with the acquisition of Gerbrand van den Eeckhout's Portrait of a Six-Year-Old Boy Holding an Apple of 1656. This follows the exhibit, mounted in April, of Rembrandt van Rijn's Portrait of a Man with Arms Akimbo (1658) with his Head of an Old Man in a Cap (around 1630) and his Head of a Man in a Turban (Study for a Rabbi?) (around 1661) in a permanent installation in the Bader Gallery.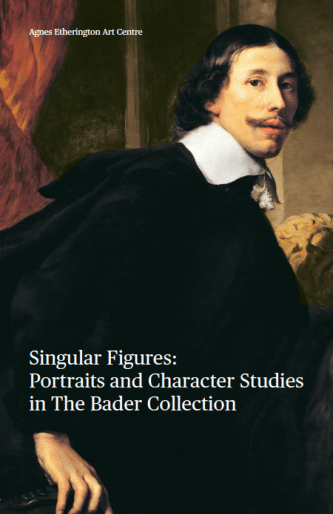 Download the brochure Singular Figures: Portraits and Character Studies in The Bader Collection.